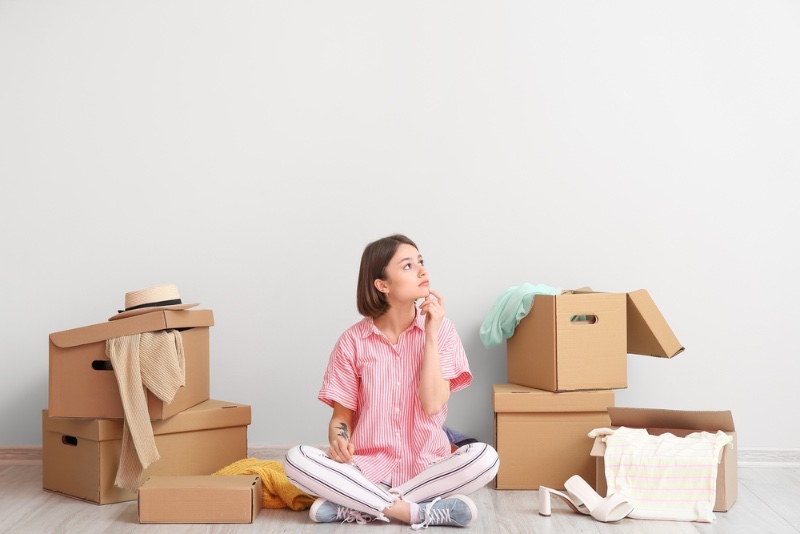 A 2020 survey found that 45% of participants agreed that moving is more anxiety-inducing than breaking up with a significant other or getting a divorce. This suggests that moving can be a particularly stressful life event.
While many individuals prefer not to relocate if possible, they would like the process less daunting and more feasible when necessary. In addition to meticulous planning, exploring other factors that can contribute to a smoother and less chaotic move is worthwhile.
You'll learn the importance of a moving essentials box in this guide, so keep reading:
Packing a Moving Essentials Box
As you wrap up a long day of moving, the thought of spending your evening tearing through boxes in a frenzy to locate your little one's cherished blanket or a simple can opener is enough to make you shudder.
Certain items are crucial, and you'll want to find them when needed quickly. That's where an essentials box, also known as an open-first box, becomes your saving grace. This box should house all the items required for your first night in your new abode.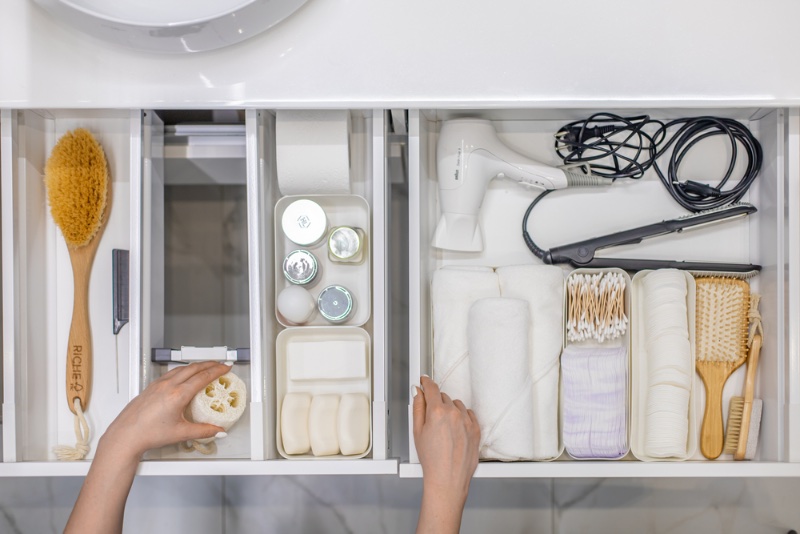 When packing a box of essential items for moving, it's important to remember to include your hygiene and beauty products. This will ensure your family can easily find their toothbrushes, moisturizer, or facial masks without searching for your belongings.
It's recommended that you keep this box with you during your travels so that your essentials are easily accessible and you don't have to wait for the moving truck to arrive and be unpacked before settling into your new home.
Whether you're a seasoned mover or packing a moving essentials box for the first time, you should not forget to include certain personal hygiene and beauty products:
1. Travel-Sized Toiletries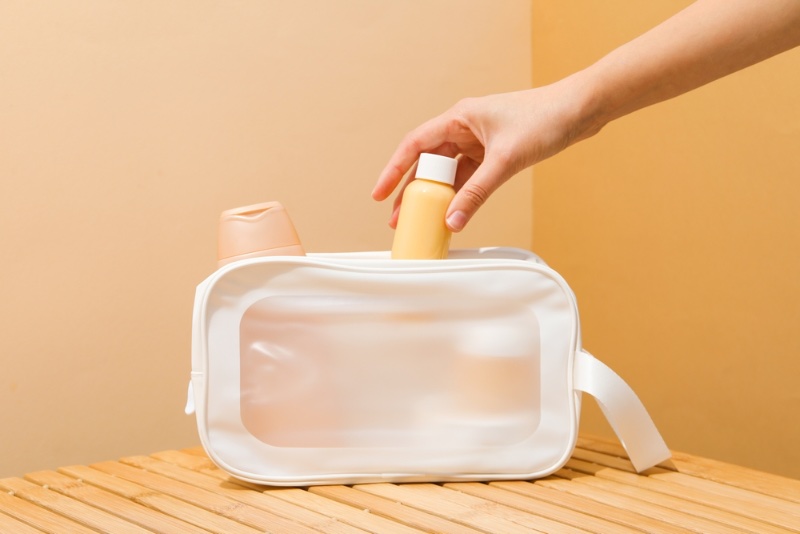 When you're getting ready for a move, it's a smart move to pack travel-sized toiletries. These compact items are a perfect size because they're space-efficient, lightweight, and effortless to organize. Plus, they're designed to prevent spills or leaks, so you can rest easy knowing your belongings won't be ruined during the move.
Moreover, having travel-sized toiletries handy means you can take care of your personal hygiene needs on the go, whether you're en route to your new home or settling in during those first few days before you've had a chance to unpack your more oversized toiletry items.
Some must-have toiletry items to consider when packing a moving essentials box include your toothbrush and toothpaste, soap or body wash, shampoo and conditioner, deodorant, hand sanitizer, and feminine hygiene products.
Including these essential toiletries in your packing list ensures you can maintain your hygiene and feel rejuvenated and refreshed throughout your move and your initial days in your new home.
With these items at your disposal, you won't have to worry about being without your daily necessities and can focus on settling into your new surroundings with comfort and cleanliness. 
2. Skincare Products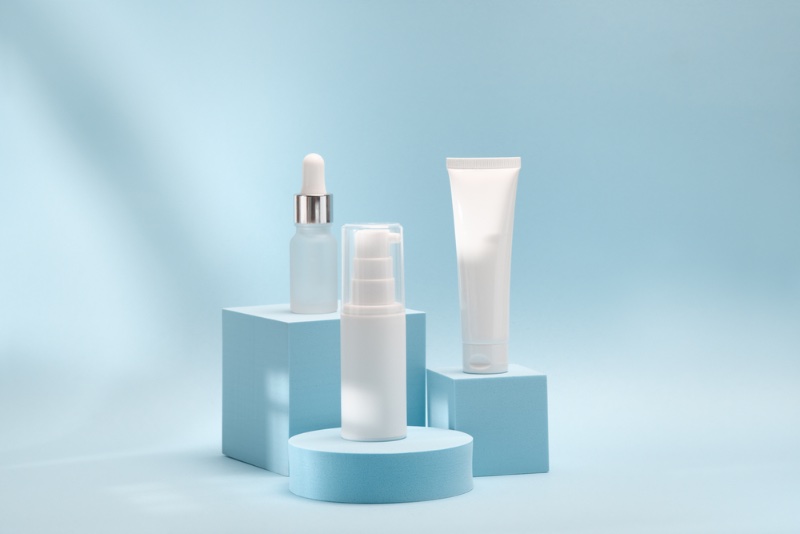 Moving house is no excuse to neglect your skincare routine. Relocating to a new location can bring many environmental changes your skin may not be accustomed to, leading to skin issues such as dryness, sensitivity, or breakouts.
To combat these potential problems, it's essential to pack tried-and-true skincare products that work well for your skin. This way, you can maintain your regular skincare routine and give your skin the nourishment and hydration it needs to stay healthy and radiant.
Bringing your trusted products, such as a facial cleanser, moisturizer, sunscreen, eye cream, lip balm, facial serum, and body lotion, can also save you from the hassle of trying new, unfamiliar products in a new environment and risking adverse reactions or unwanted surprises.
Ultimately, prioritizing your skin care needs during the move can help you feel confident and comfortable in your skin, no matter where you go.
3. Prescription Medications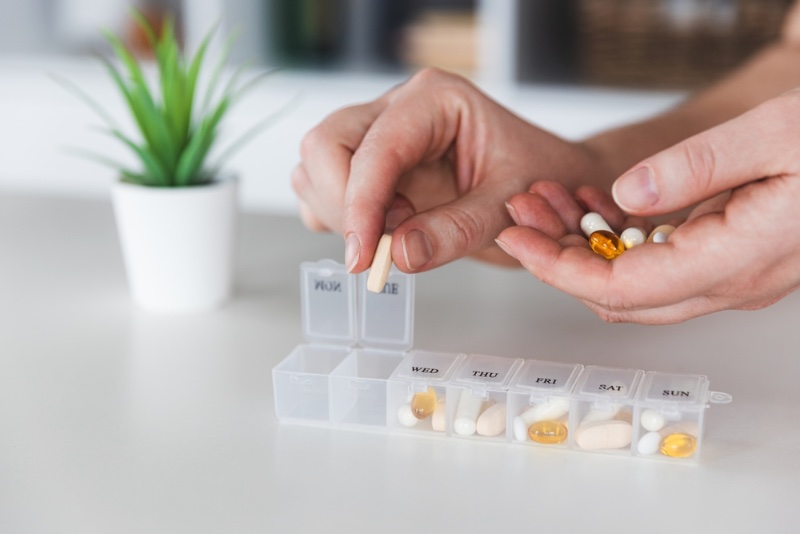 Packaging your prescription medicine in your moving essentials box is crucial so you can access it whenever needed, even amid the moving frenzy. If you rely on medication to manage a medical condition, skipping even a few doses can have severe consequences for your health.
Having your prescription medicine with you in your essentials box guarantees that it won't get lost or misplaced during the move, giving you peace of mind. Moreover, moving to a new location can mean being far from your usual pharmacy or healthcare provider. 
By bringing your prescription medicine, you can quickly avoid the stress of finding a new provider and ensure you don't run out of medication before you can access a refill.
Final Words
Moving can be incredibly stressful, often causing more anxiety than a breakup or divorce. Packing a moving essentials box is a valuable strategy to alleviate some of this stress and make the process smoother. By prioritizing essential items such as travel-sized toiletries, skincare products, and prescription medications, you can ensure that you have access to necessary items throughout the moving process.
Be sure to label your box for easy access to maintain your hygiene, skincare routine, and health, enabling you to focus on settling into your new home quickly and confidently. Ultimately, embracing the concept of a moving essentials box can make a significant difference in your experience, allowing you to embrace the exciting journey ahead.