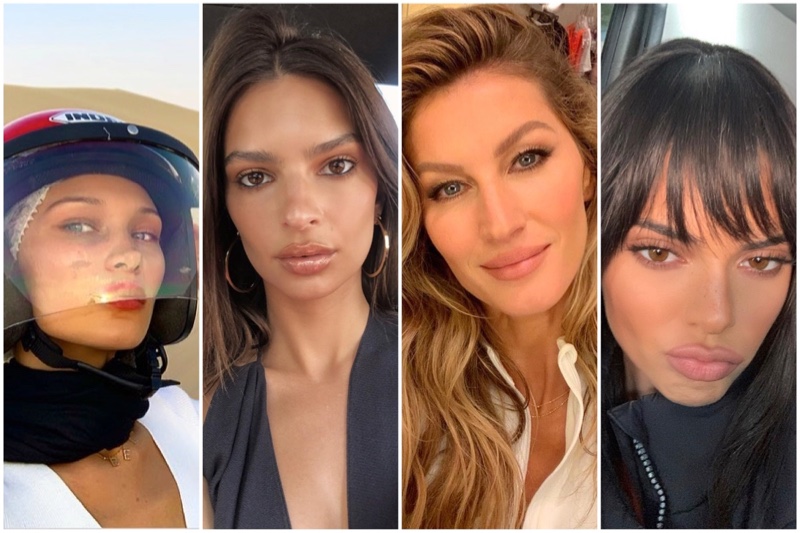 We already know that Instagram has become an all-important factor in the modeling world. More and more models and influencers started using promotions services that let you increase your Instagram views. When it comes to gracing the covers of top magazines or landing lucrative campaigns, the number of followers is a major consideration. It is rumored that many top models are buying Instagram followers at a cheap price to gain more popularity on Instagram with BuzzVoice so they can get featured on the cover of renowned magazines. But who is truly at the top? We take a closer look at the top ten most followed models on the social media platform. From Kendall Jenner to Hailey Baldwin, discover the most-followed list below.
Related: 5 Supermodel Workouts to Inspire Your Next Gym Visit
10. Adriana Lima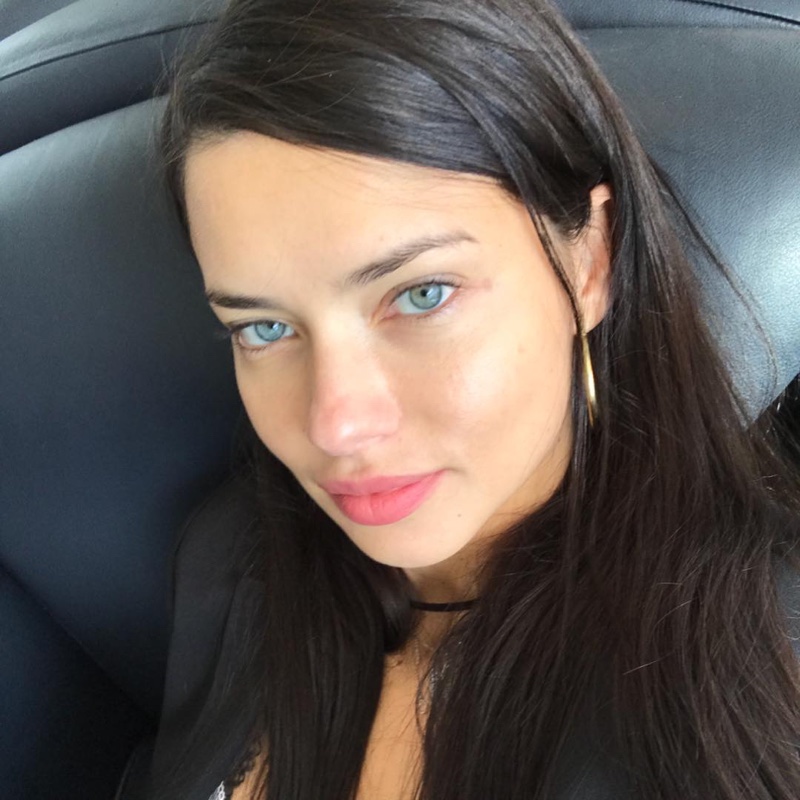 Instagram: adrianalima
Followers: 12.3 Million
Brazilian bombshell Adriana Lima recently hung up her wings as a Victoria's Secret Angel after nearly twenty years. With such a long adoring fan base, it comes as no surprise that the mom of two has quite a large number of Instagram followers. Currently, Adriana has over 12 million Instagram followers. With lucrative contracts for Maybelline cosmetics and PUMA, the brunette babe is clearly in high demand.
9. Candice Swanepoel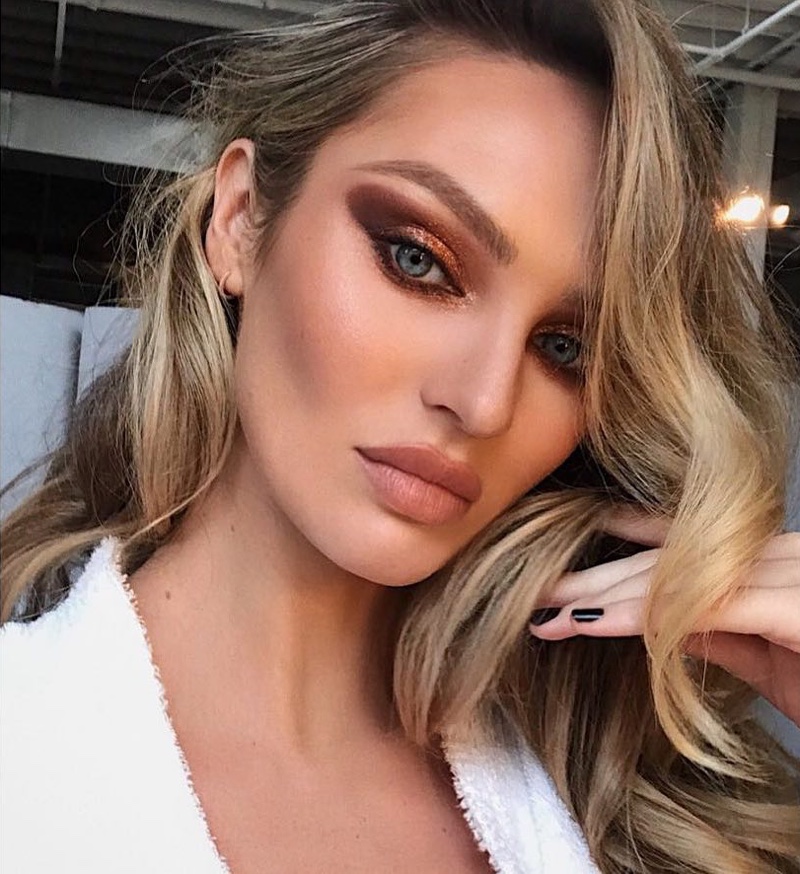 Instagram: angelcandices
Followers: 12.9 Million
Candice Swanepoel is another Victoria's Secret Angel who lands on the list of most followed Instagram models. Currently, the South African babe has over 11 million fans on the social media site. After signing as an Angel in 2010, Candice landed beauty contracts with brands like Givenchy, Max Factor and Biotherm. After giving birth to her son Anacã. last year, you can see plenty of images of her cute baby on her page.
8. Gisele Bundchen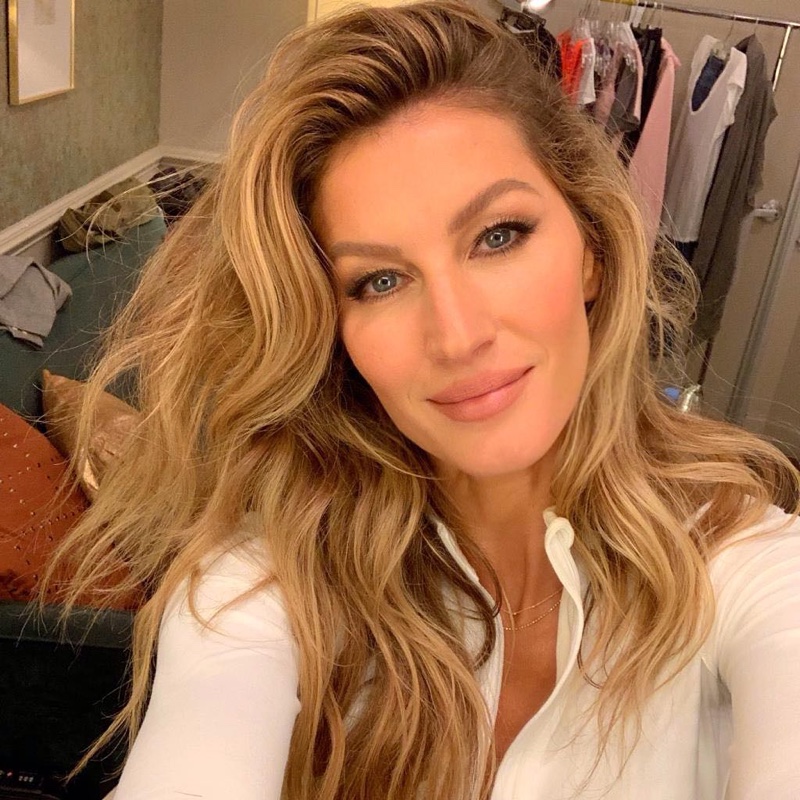 Instagram: gisele
Followers: 15.3 Million
Supermodel Gisele Bundchen is one of Brazil's most famous exports. The blonde beauty has over 15 million fans on the platform today. Gisele shares candid images from her work and personal life. Having landed numerous Vogue, Harper's Bazaar and ELLE covers worldwide, the model also appears in campaigns for companies like Chanel, Balenciaga, Louis Vuitton and Missoni.
7. Hailey Baldwin (Hailey Bieber)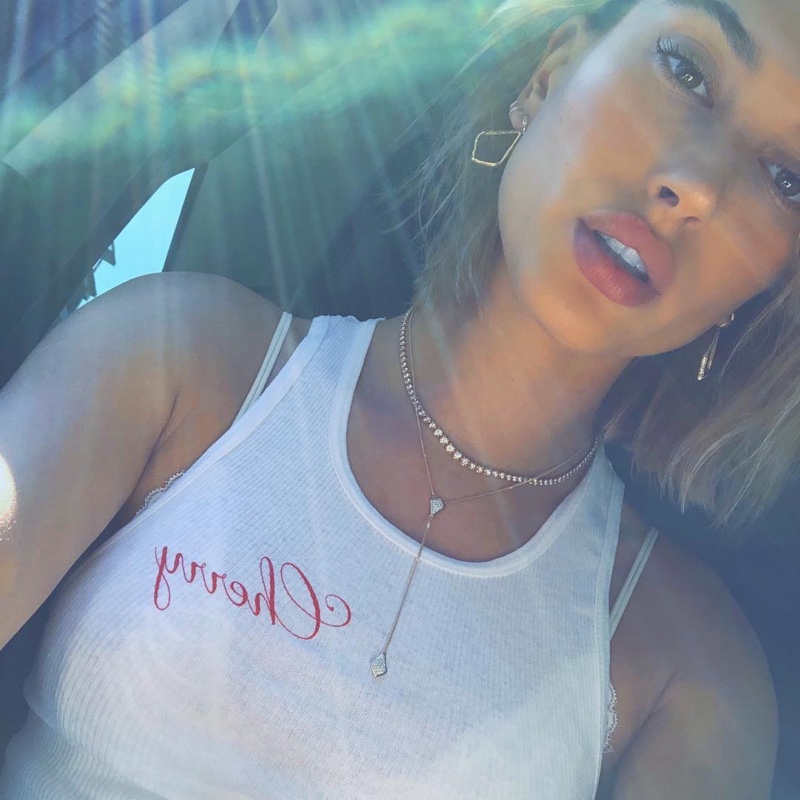 Instagram: haileybieber
Followers: 17.3 Million
In previous years, Hailey Baldwin (or Bieber) did not even appear on the top ten list. But thanks to her marriage to Justin Bieber, the blonde beauty has gained millions of followers in the last year. However, she doesn't just rest on her famous name. Hailey appeared in campaigns for brands like H&M, Guess, L'Oreal Professionnel, Ralph Lauren and Tommy Hilfiger. She also graced the cover of Vogue US, Vogue Japan and Vogue Mexico.
6. Emily Ratajkowski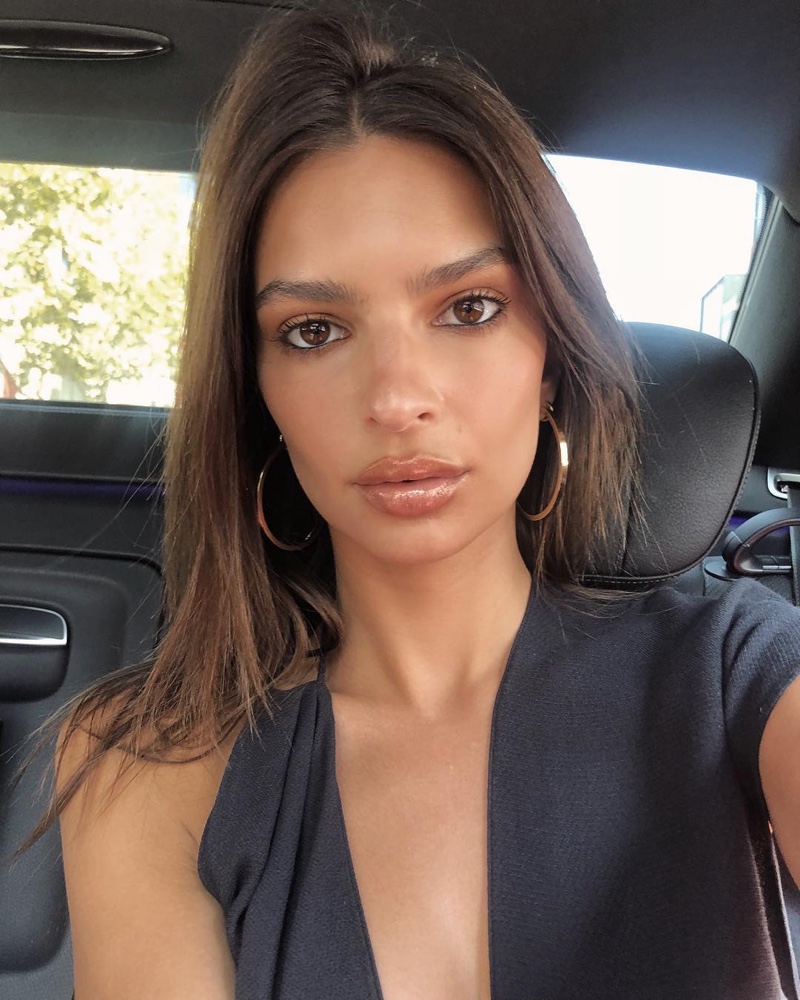 Instagram: emrata
Followers: 21.7 Million
American bombshell Emily Ratajkowski serves as the sixth most followed model on Instagram. The brunette rose to fame as a model in Robin Thicke's 'Blurred Lines' music video. Since then, she parlayed the fame into major covers for magazines like Allure, Vogue Australia, Glamour UK and Harper's Bazaar Australia. The bombshell currently has over 21 million followers on Instagram. Emily also starred in campaigns for brands such as DKNY, Paco Rabanne, DL1961 and Frye.
5. Bella Hadid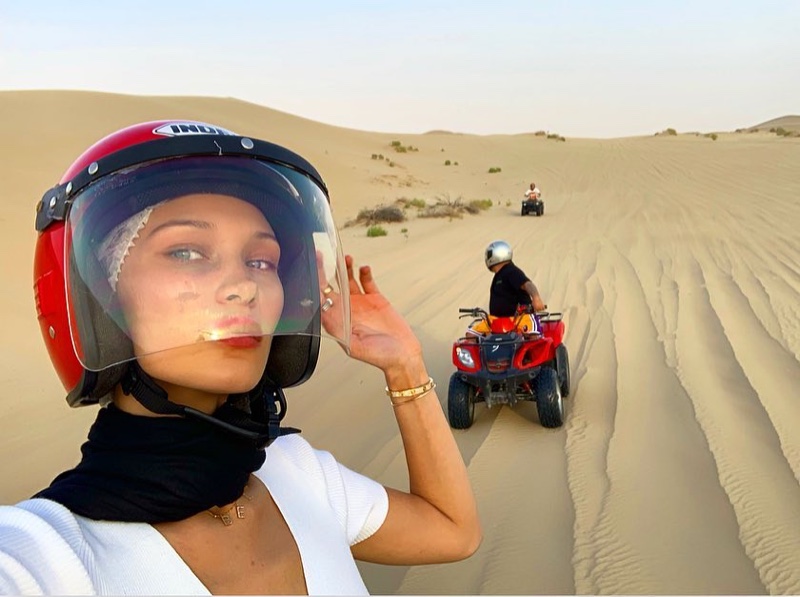 Instagram: bellahadid
Followers: 22.5 Million
The younger sister of Gigi Hadid, Bella Hadid, easily stands on her own. With over 22 million Instagram followers, the brunette stunner shares images from her latest works and down times. Bella starred in campaigns for brands such as Bulgari, NARS Cosmetics, Versace, Nike and Moschino. The model also graced the covers of fashion glossies like ELLE US, PORTER and InStyle Magazine.
4. Chrissy Teigen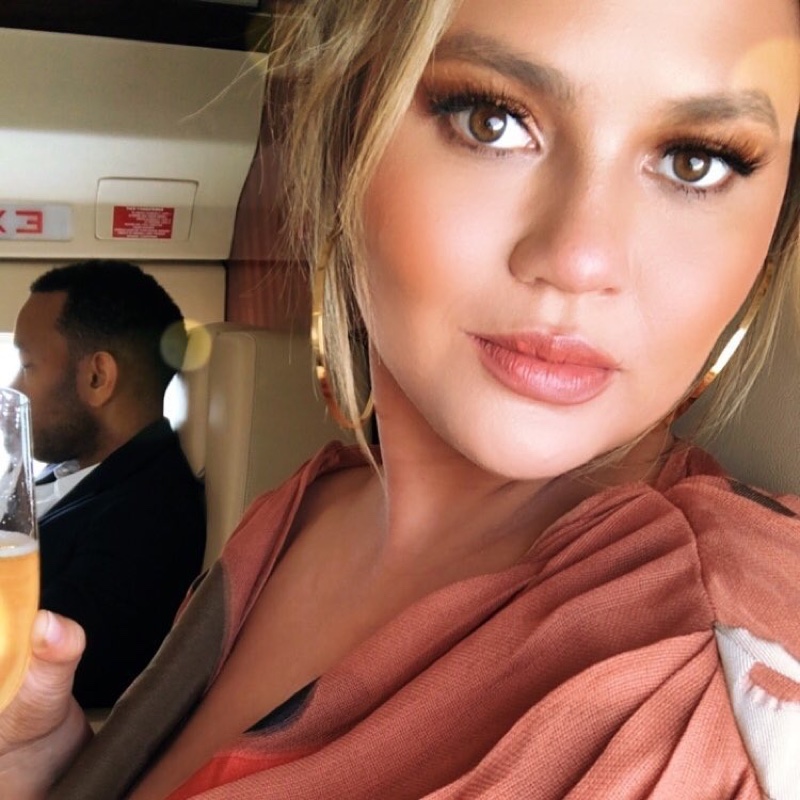 Instagram: chrissyteigen
Followers: 22.6 Million
Chrissy Teigen lands a spot on our list at number four. The outspoken model currently has 22.6 million followers on Instagram. The Sports Illustrated: Swimsuit Issue model can be seen sharing images of her adorable kids and husband, singer John Legend. Recently, Chrissy released her second cooking book as well as a cookware line. The blonde also does commentary on television's 'Lip Sync Battle'.
3. Cara Delevingne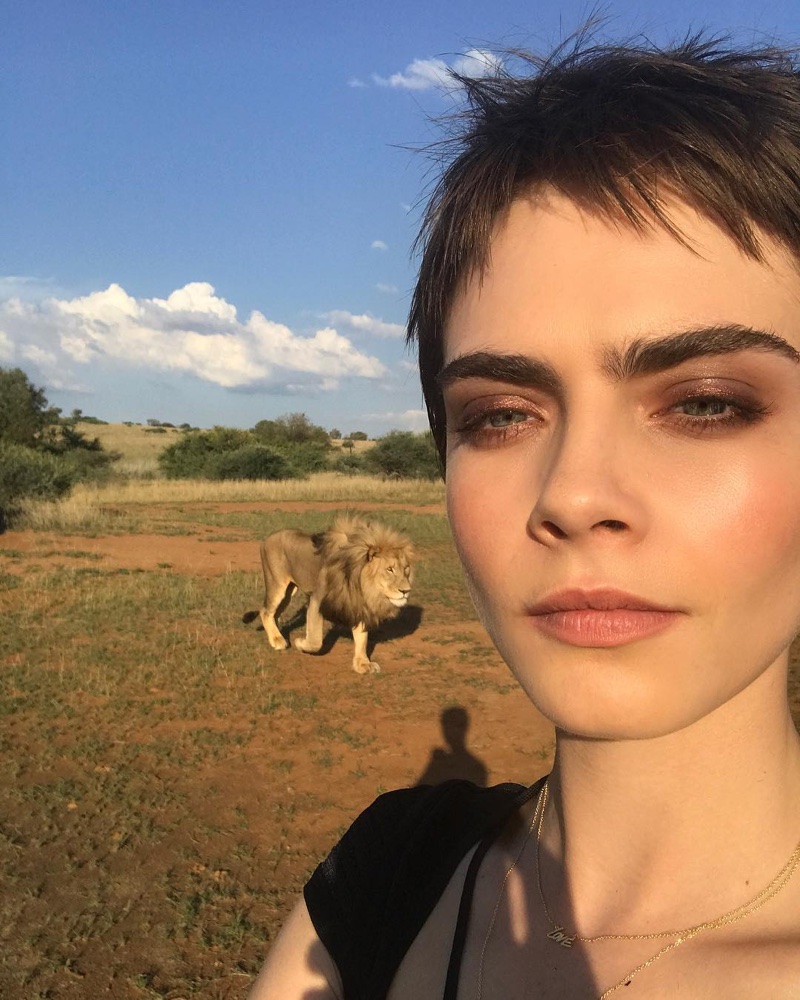 Instagram: caradelevingne
Followers: 41.2 Million
Cara Delevingne lands at number three with over 41 million Instagram followers. The model slash actress still holds on to her fashion roots with stylish outfits and major campaigns. Cara can be seen in advertisements from Chanel, Burberry, Armani Exchange and Rimmel London. And she also graced the cover of fashion magazines like ELLE UK, V Magazine and Glamour.
2. Gigi Hadid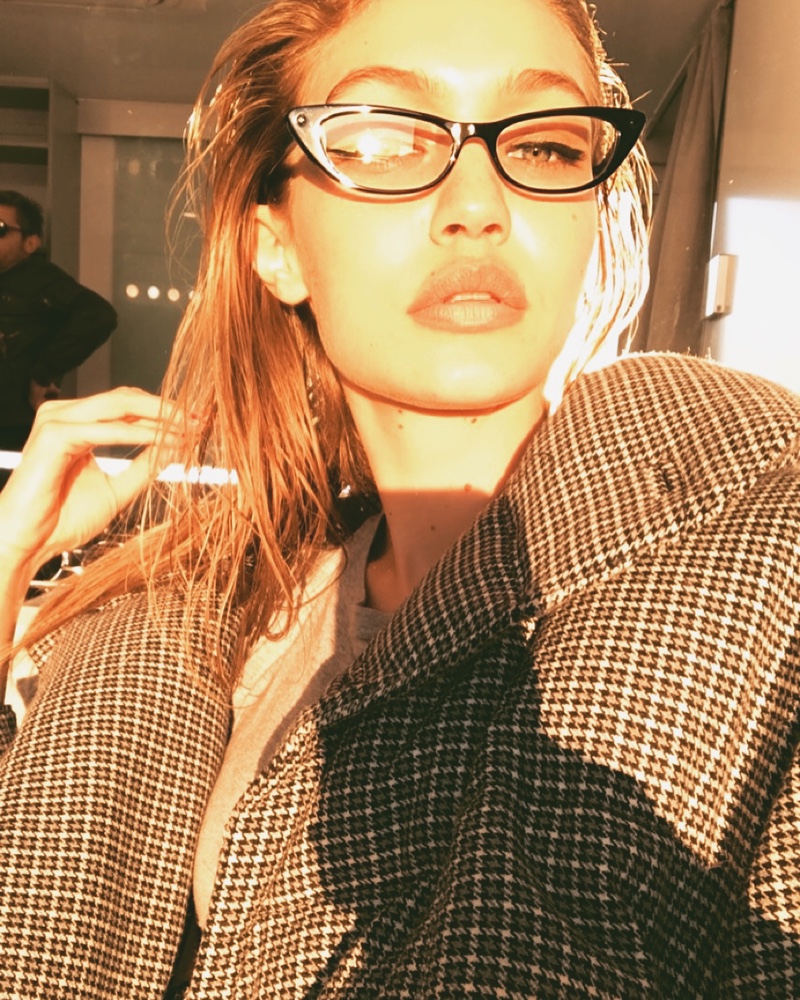 Instagram: gigihadid
Followers: 45.8 Million
Gigi Hadid jumped up one spot on the charts with 45 million Instagram followers, making her number two on the list. Her gorgeous selfies and behind-the-scenes images make for thousands of likes and comments. Gigi also starred in campaigns for brands such as Fendi, Tom Ford, Vogue Eyewear and Reebok. Additionally, the blonde can be seen on the covers of Vogue US, Harper's Bazaar US and V Magazine.
1. Kendall Jenner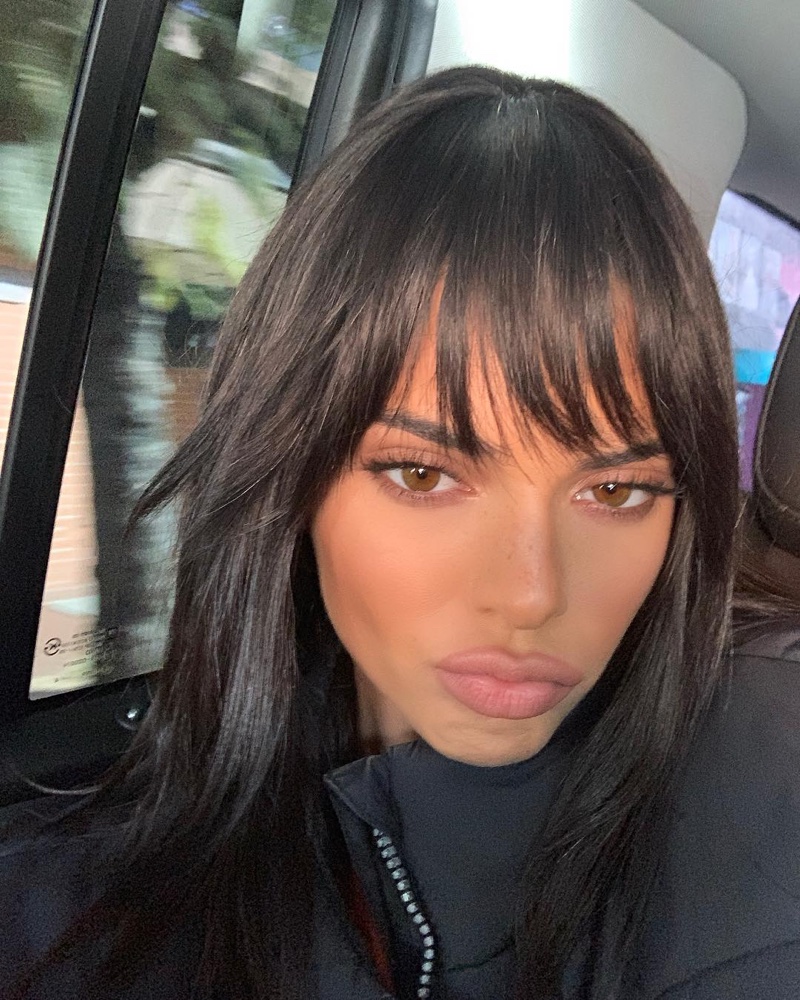 Instagram: kendalljenner
Followers: 103.2 Million
Kendall Jenner is far ahead of the pack as the number one model followed on Instagram. The brunette currently has over 102 million followers. The supermodel is no doubt an Instagram queen with plenty of candid shots and videos. It should come as no surprise when in 2015, Kendall Jenner had the most well-liked Instagram picture. Kendall starred in campaigns for brands like Stuart Weitzman, Roberto Cavalli, Calvin Klein and Longchamp recently.