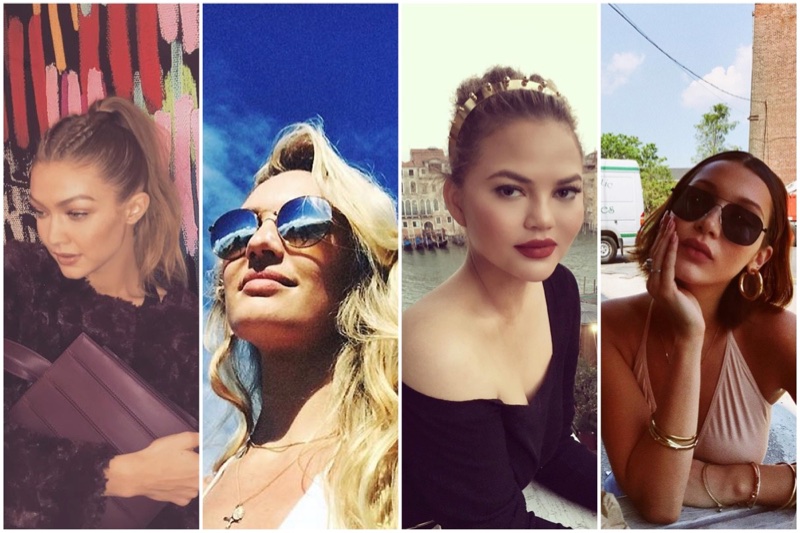 We already know that Instagram has become an all important factor in the modeling world. When it comes to gracing the covers of major magazines or landing lucrative campaigns, the number of followers is quite important. But who is the cream of the crop? We take a closer look at the top ten most followed models on the social media platform. From Kendall Jenner to Adriana Lima, discover the most-followed list below.
Related: Essay | How Instamodels Became the New Supermodels
10. Adriana Lima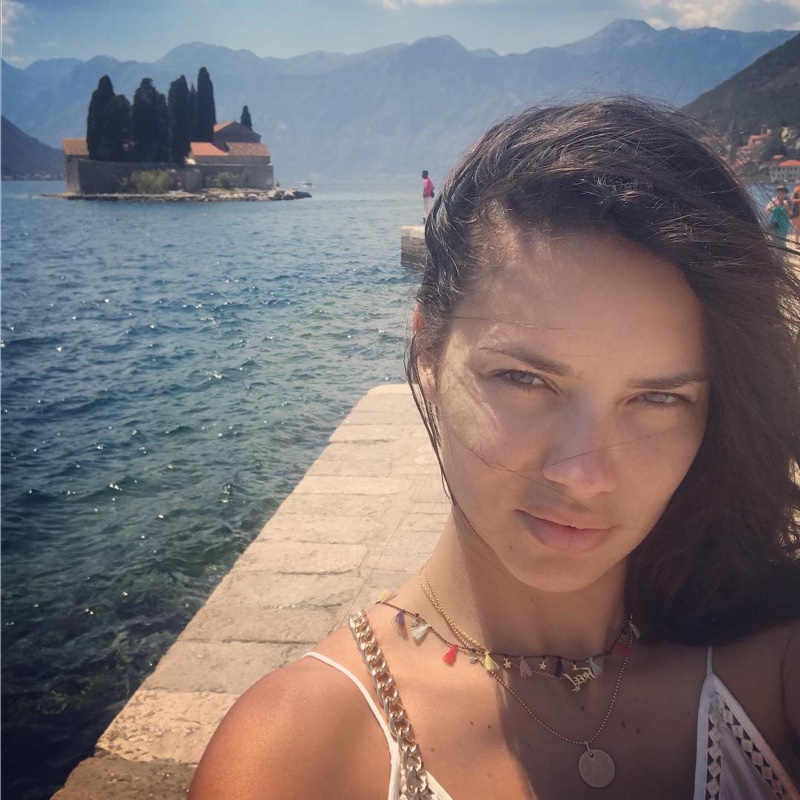 Instagram: adrianalima
Followers: 11.1 Million
Brazilian bombshell Adriana Lima has been a Victoria's Secret Angel for nearly twenty years. With such a long adoring fan base, it comes as no surprise that the mom of two has quite a large number of Instagram followers. Currently, Adriana has over 11 million Instagram followers. With lucrative contracts for Maybelline cosmetics and Sportmax, the brunette is clearly in high demand.
9. Candice Swanepoel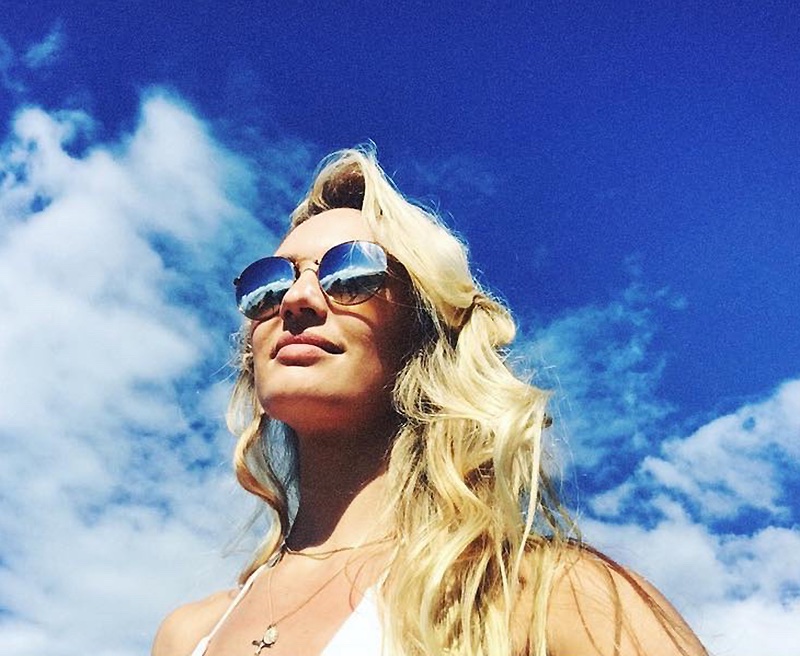 Instagram: angelcandices
Followers: 11.3 Million
Candice Swanepoel is another Victoria's Secret Angel who lands on the list of most followed Instagram models. Currently, the South African babe has over 11 million fans on the social media site. After signing as an Angel in 2010, Candice landed beauty contracts with brands like Givenchy, Max Factor and Biotherm. After giving birth to her son Anacã. last year, you can see plenty of images of her cute baby on her page.
8. Miranda Kerr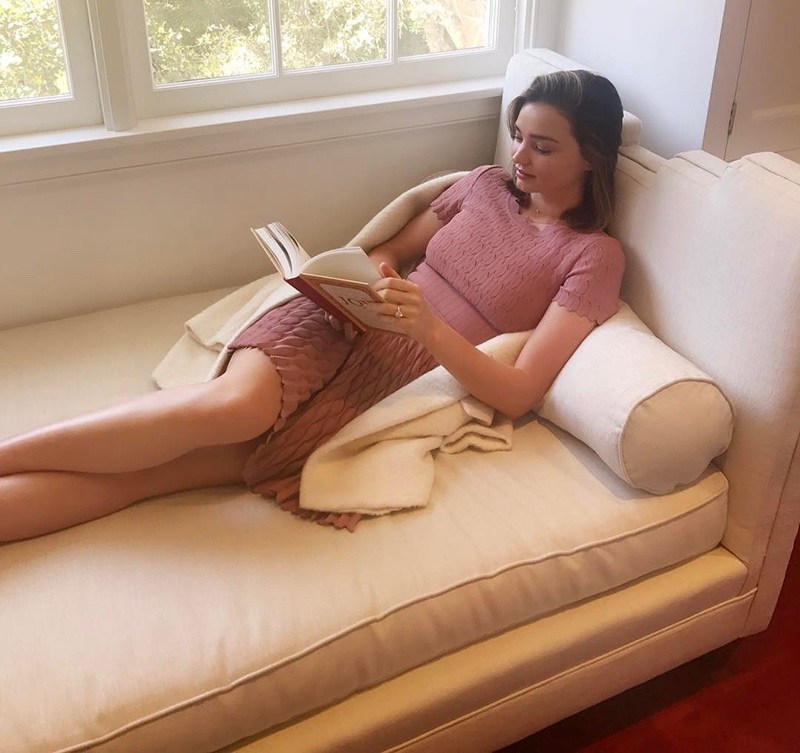 Instagram: mirandakerr
Followers: 11.5 Million
Australian model Miranda Kerr is another (former) Victoria's Secret Angel who lands a spot on our list. The 34-year-old has over 11.5 million followers on Instagram. Miranda recently shared images of her wedding to Evan Spiegel on the social media platform. In part thanks to her large following, the brunette landed deals for brands such as Marella, Wonderbra Korea and Louis Vuitton.
7. Gisele Bundchen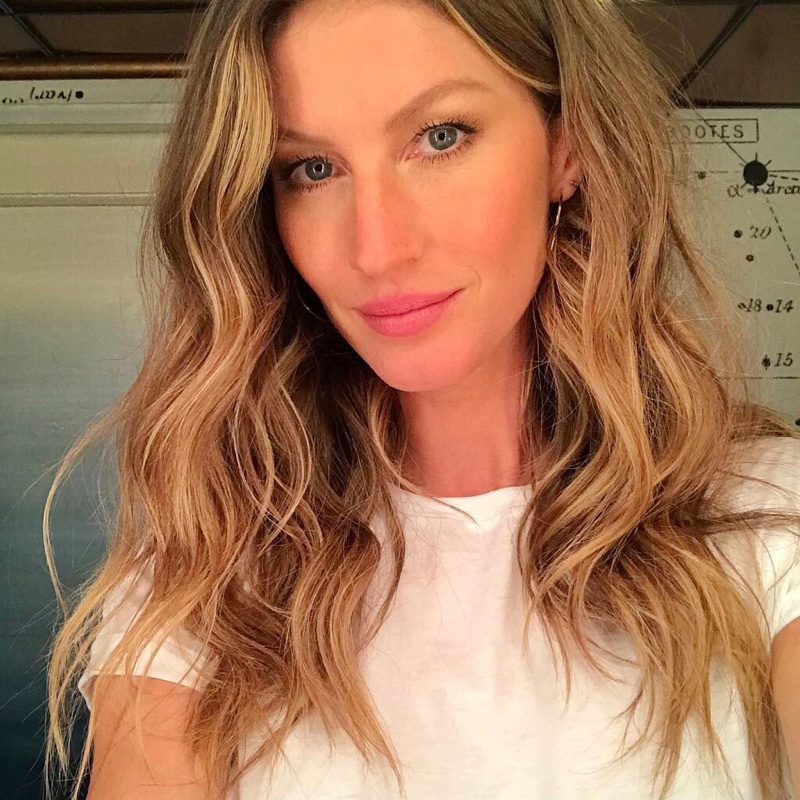 Instagram: gisele
Followers: 12.9 Million
Supermodel Gisele Bundchen also appears as a top followed model on Instagram. The Brazilian beauty has nearly 13 million fans on the platform today. Gisele shares candid images from her work and personal life. Having landed numerous Vogue covers, the model also appears in campaigns for companies like Pantene Brazil, Rosa Cha and Loewe.
6. Chrissy Teigen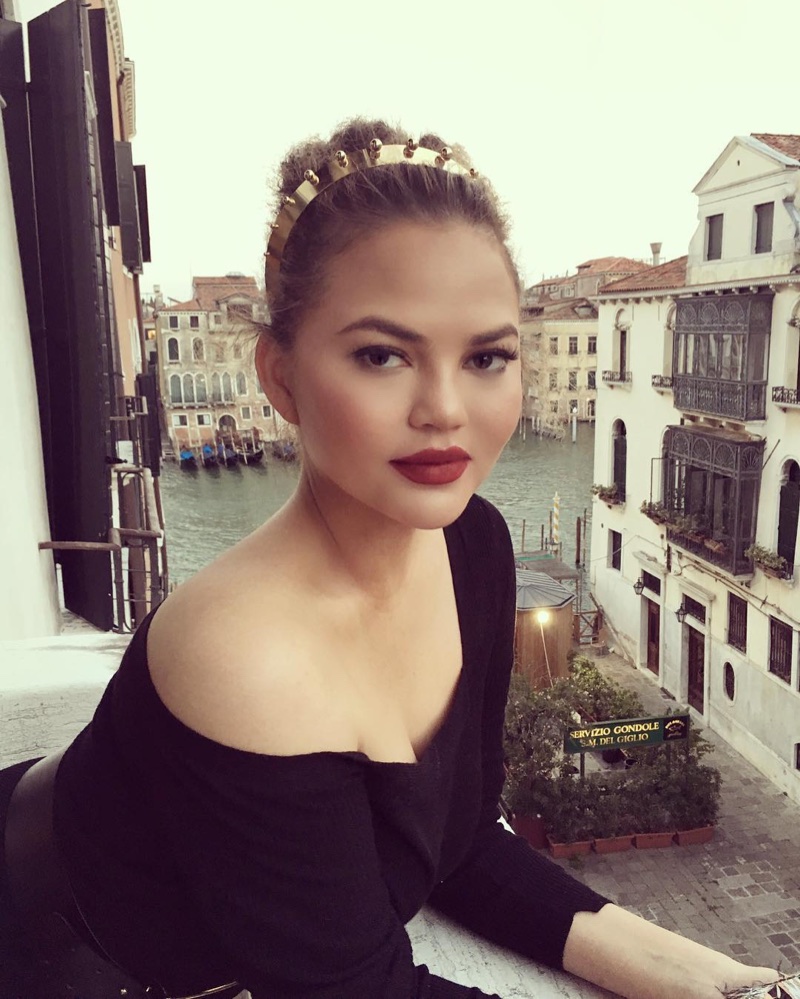 Instagram: chrissyteigen
Followers: 14 Million
Chrissy Teigen lands a spot on our list at number six. The outspoken model currently has 14 million followers on Instagram. The Sports Illustrated: Swimsuit Issue model can be seen sharing images of her adorable daughter Luna and husband, singer John Legend. Recently, Chrissy landed a contract with haircare brand TRESemmé. The blonde also does commentary on Spike TV's 'Lip Sync Battle'.
5. Bella Hadid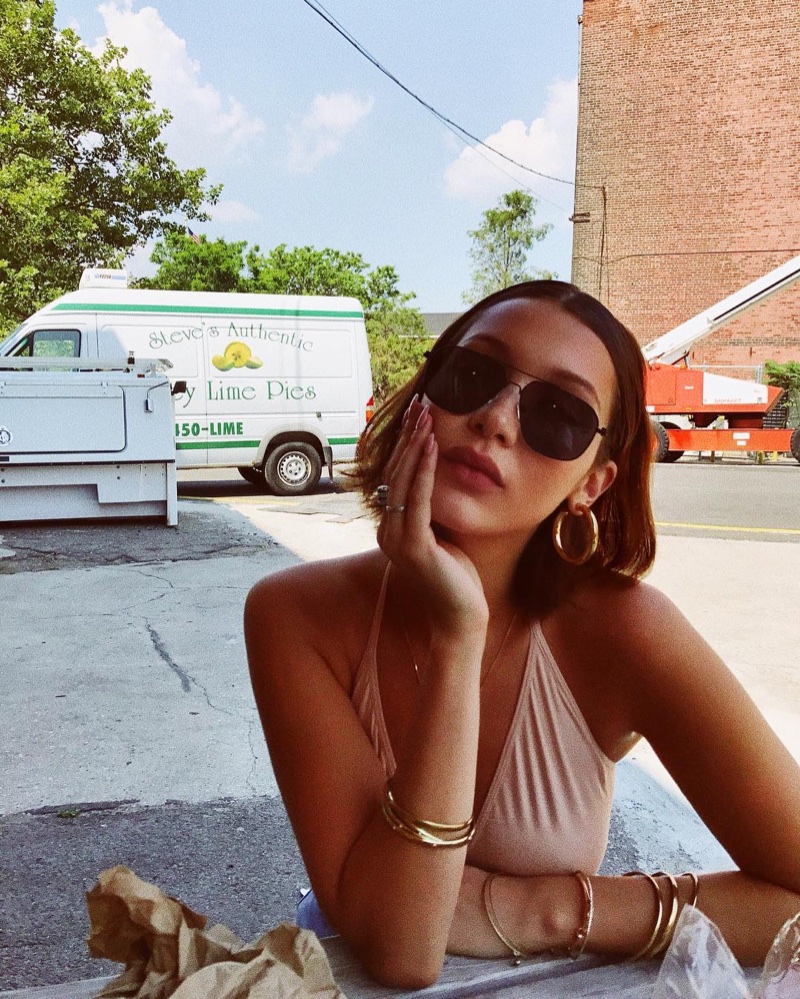 Instagram: bellahadid
Followers: 14.4 Million
The younger sister of Gigi Hadid, Bella Hadid, had a milestone year in 2017. With over 14.4 million Instagram followers, the brunette stunner shares images from her latest works. This year alone, Bella starred in campaigns for brands such as Bulgari, NARS Cosmetics, Max Mara, Nike and Giuseppe Zanotti. The 20-year-old also graced the covers of fashion glossies like ELLE US, PORTER and InStyle Magazine.
4. Emily Ratajkowski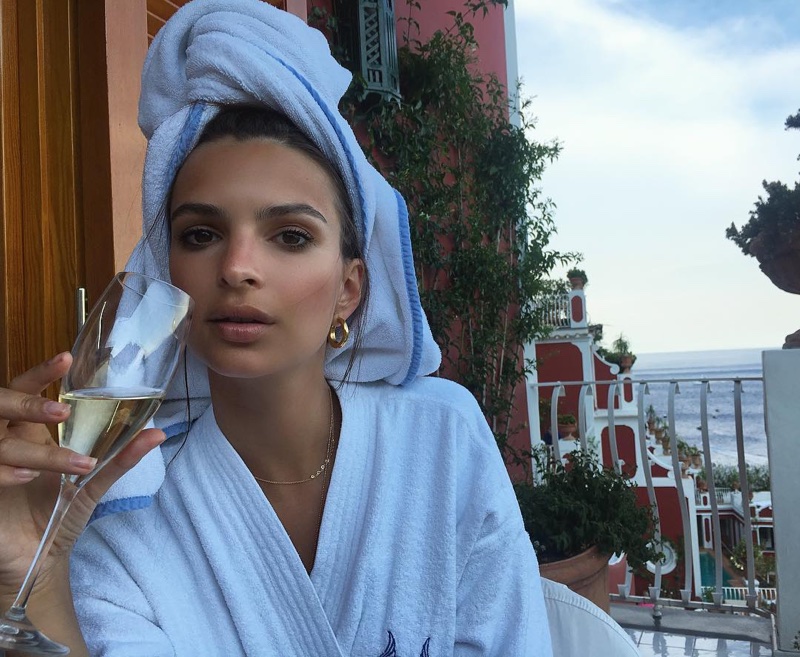 Instagram: emrata
Followers: 14.5 Million
American bombshell Emily Ratajkowski serves as the fifth most followed model on Instagram. The brunette rose to fame as a model in Robin Thicke's 'Blurred Lines' music video. Since then, she parlayed the fame into major covers for magazines like Allure, Glamour UK and Harper's Bazaar Australia. The bombshell currently has 14.5 million followers on Instagram. Emily also starred in campaigns for brands such as DKNY, DL1961 and Frye.
3. Gigi Hadid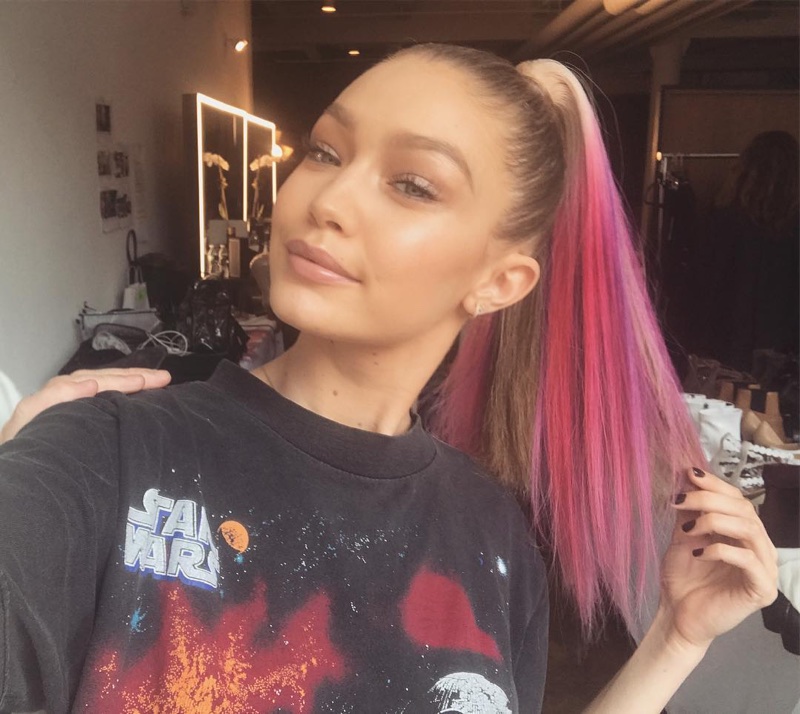 Instagram: gigihadid
Followers: 35.3 Million
Gigi Hadid leaps up the charts with over 30 million Instagram followers, making her number three on the list. Her gorgeous selfies and behind-the-scenes images make for thousands of likes and comments. This year alone, Gigi fronted campaigns for brands such as Fendi, Missoni, Vogue Eyewear and Max Mara Accessories. Additionally, the blonde can be seen on the covers of Vogue US, Harper's Bazaar US and CR Fashion Book.
2. Cara Delevingne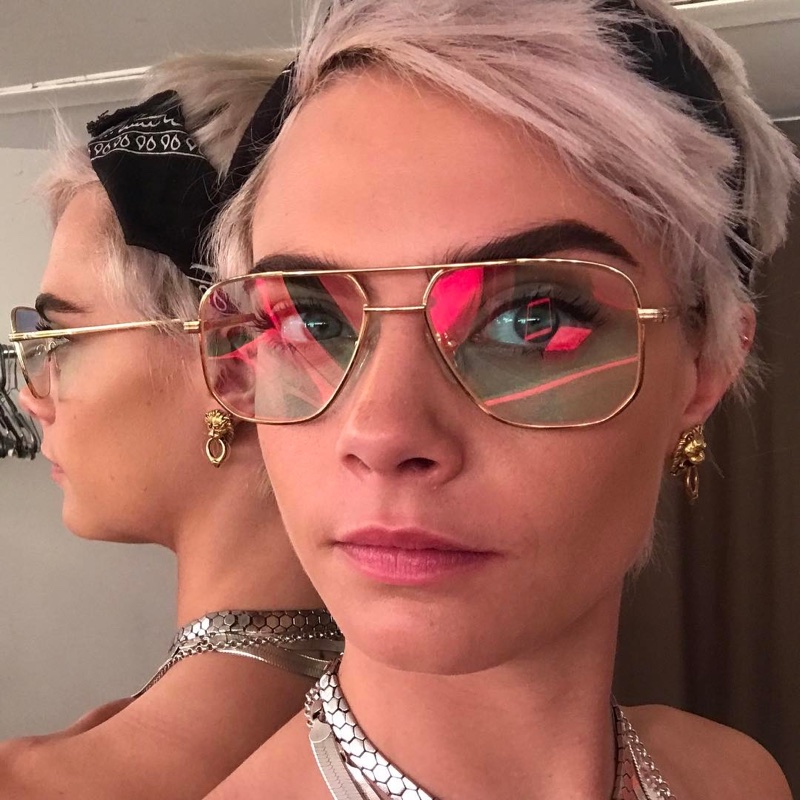 Instagram: caradelevingne
Followers: 40.6 Million
5 million followers separate Cara Delevingne and Gigi Hadid. Nonetheless, Cara lands at number two with over 40 million Instagram followers. The model slash actress still holds on to her fashion roots with stylish looks and major campaigns. Cara can be seen in advertisements from Chanel, Armani Exchange and Rimmel London. And this year she landed the cover of fashion magazines like ELLE UK, V Magazine and Glamour.
1. Kendall Jenner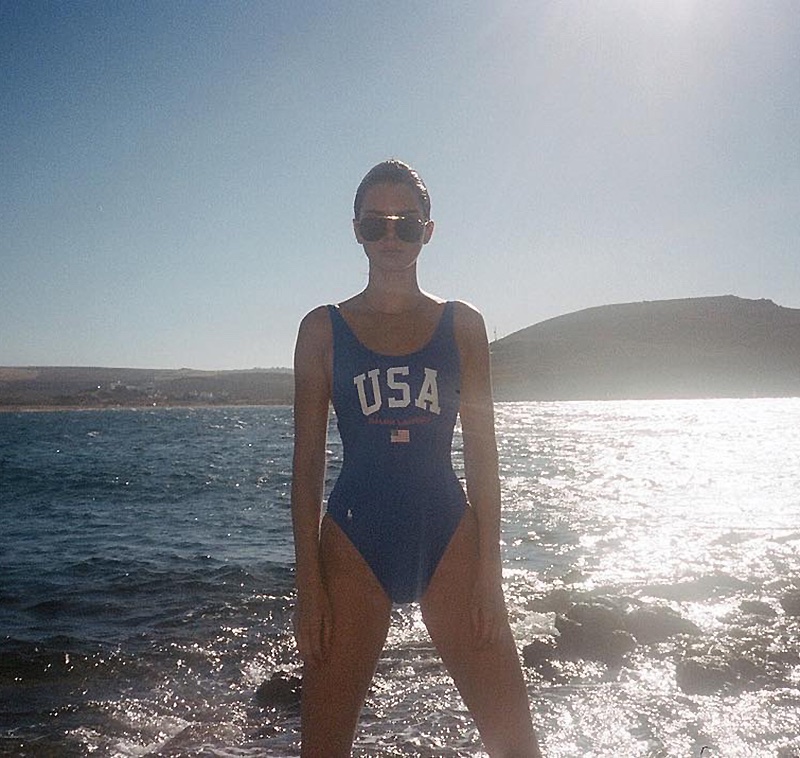 Instagram: kendalljenner
Followers: 82.6 Million
Kendall Jenner is far ahead of the pack as the number one model followed on Instagram. The 21-year-old currently has over 82 million followers. The brunette stunner is no doubt an Instagram queen with plenty of candid shots and videos. It should come as no surprise when in 2015, Kendall Jenner had the most well-liked Instagram picture. 2017 also was a milestone year for the leggy stunner. Kendall graced the cover of magazines such as Vogue India, Harper's Bazaar US and V Magazine.