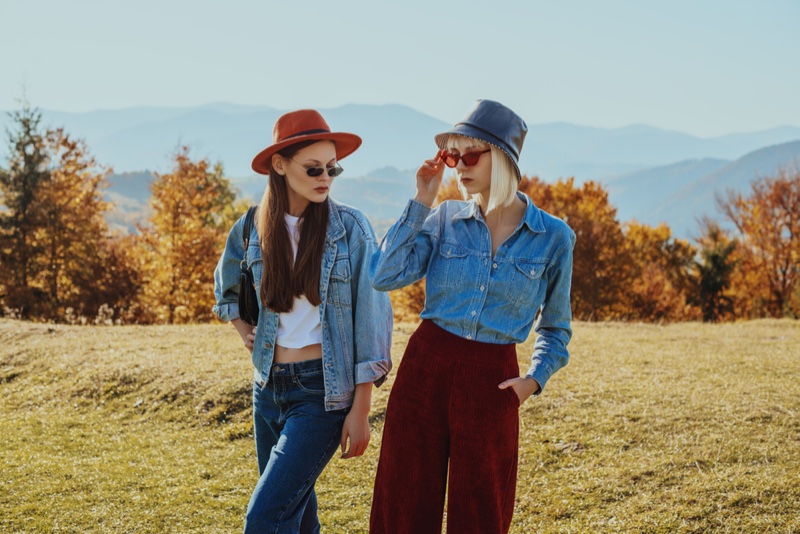 Fashion is constantly changing, but the individual perception of style by one person or another remains unchanged. It allows you to form unique images, taking into account the latest trends and new clothes, but with an individual approach to details.
Designers offered us fashionable clothing trends for the 2021-2022 spring-summer and autumn-winter seasons. Let's have a look at modern fashion trends.
Denim
Undoubtedly, denim clothing in all kinds of styles is versatile and practical. Examples are denim jumpsuits, trendy wide jeans, midi skirts and dresses, stylish oversized denim jackets. Fashion trends in 2021-2022 will delight not only with denim clothes in classic blue but also diversify the style of fashionistas with other shades, in particular white, gray, burgundy, green, red, yellow tones, harmoniously combined with both autumn-winter and spring-summer outfits.
Knitted clothes
The wardrobe of modern women is filled with more comfortable and practical things. They can be worn to the office, university, to a meeting, a walk, or to the store. It is noteworthy that women began to wear knitted items of large knit not only in tandem with jeans but also to combine them. For example, knitted sweaters, pullovers, and sweatshirts with wide or tapered trousers, leather and fabric skirts, and even shorts.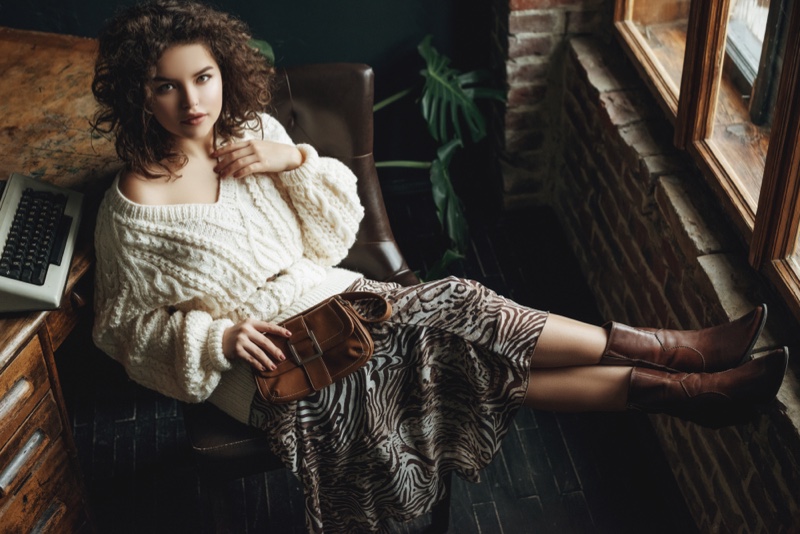 Authentic styles
At high fashion shows, the creators of the best collections have brought back the popularity of cowboy-style clothing, safari, and military. Styles like this will create vibrant, playful, and bold looks for every day. Among the favorites are large cowboy hats, comfortable and beautiful safari-style pants, unique and catchy patchwork dresses, suits and coats with elements of military uniforms, etc. You can complement the fashionable look with accessories in the form of scarves, shawls, low-heeled shoes, leather and suede handbags, etc. Stylists also recommend adding fashion trends to your favorite styles, adding a bright twist to each look.
Oversized clothes
This trend is one of the most important in the coming season. Experts recommend choosing clothes that are several sizes larger than necessary. These clothes are very comfortable to wear. For example, by putting on a sweater one size larger, you feel cozy and warm. Oversized is manifested mainly in the autumn-winter collection. We recommend purchasing soft sport suits and autumn jackets in bright colors.
Thoughtful comfort
Refusal of frills, casual and sporty style, high-quality fabrics, comfortable styles – such clothes are designed to serve for a long time and be appropriate in completely different situations. There is nothing revolutionary about it – but this is its meaning. And oddly enough, in such a reality there is more space for imagination and personal choice. The keywords are "eclecticism" and "mixing of styles". The emphasis is on durability and practicality. Experts suggest betting on colors that can be called universal – that is, appropriate in any circumstances, easy to combine with other shades. Sabo collection of clothes is presented mainly in universal pastel colors. These colors are trendy in this season.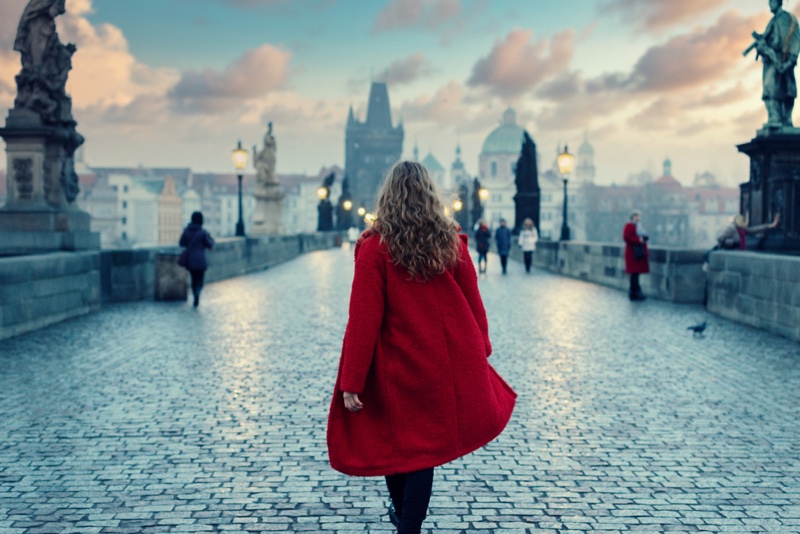 Bright shades
However, autumn is not only a time of cozy muted tones. Laconic silhouettes allow – and even require – bright, cheerful, saturated colors in the wardrobe. They are needed to balance with the laconicism of the forms. The colors that appeal to you most vividly express your inner essence. They want to be used both in clothes and in makeup and manicure. Fashion trends in 2021-2022 fall-winter and spring-summer favor red, blue, gray, purple. For warm days, blue, beige, pink, orange, yellow tones are suitable, forming a bright and adorable wardrobe with a twist.
It is important that in summer you can wear both monochrome fashion trends of the preferred shade and create bright floral explosions, mixing on the verge of contrasts and laconic sophistication. Note that bright colors appeared not only in the spring-summer fashion collections. For the cold season, the designers offered yellow, red, blue, lilac, coral down jackets, coats, and fur coats that will cheer you up even on the most cloudy day.