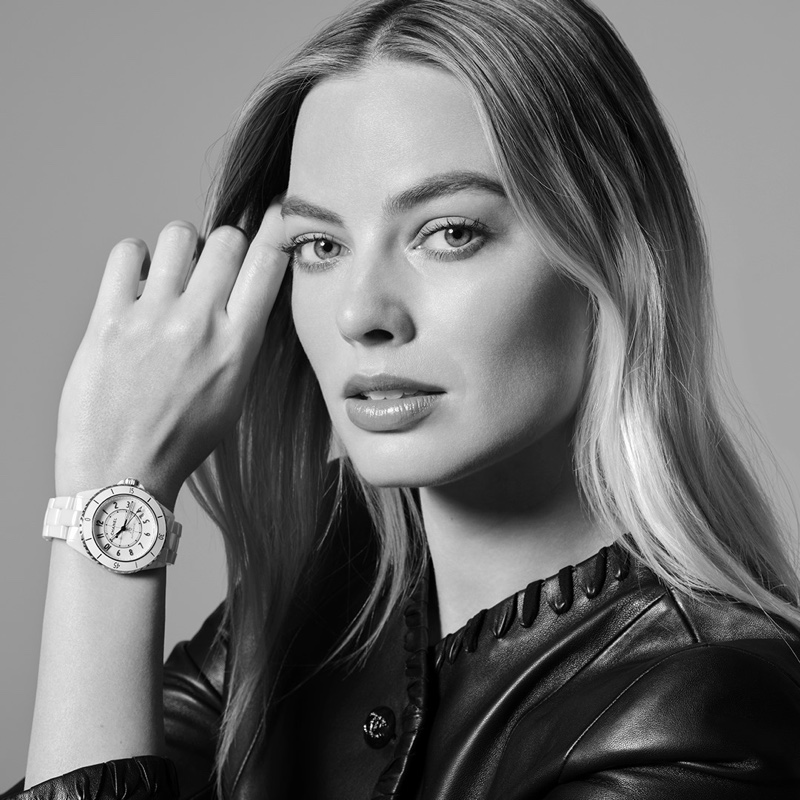 Margot Robbie is back in the spotlight for Chanel's J12 Watch campaign. The brand ambassador gets her closeup in two striking black and white portraits. For the first, the Australian actress wears the J12 in white with a leather jacket.
A second image shows Margot wearing the black version with her hand rested underneath her chin. The blonde first signed on as a Chanel face in 2018 and fronts advertisements for the Gabrielle fragrance.
Related: Margot Robbie Enchants in Chanel 'Gabrielle Essence' Fragrance Ads
In addition to images, Margot also appears in a short film where she talks about how she relates to time. "I think I make the biggest life decisions in a split second," she says.

Chanel J12 Watch Campaign
"Stop for one second to discover the J12. A watchmaking icon, the timepiece features the caliber 12.1, a self-winding movement manufactured exclusively for Chanel," the brand shares.