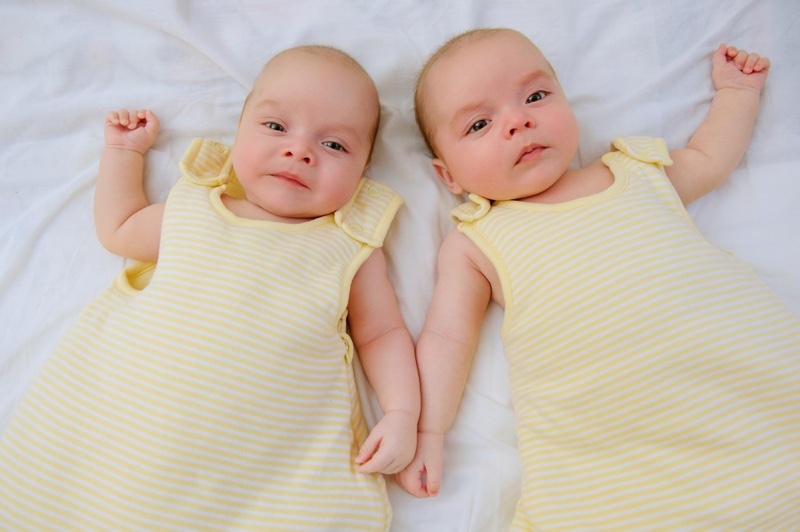 Having an infant around can be as exhausting as it is blissful, especially if your bundle of joy isn't able to get a good night's sleep. This can make the baby feel somewhat groggy, and out of element during the waking hours, but can also adversely impact your health! Thankfully, all of this is about to end. Wondering how? Well, our experts have carefully curated a list of 10 baby sleep essentials that will help you and your little one get those idyllic hours of restful sleep!
#1 Swaddling Blankets
Swaddling is a time-tested technique, wherein the baby is snugly wrapped in a blanket or swaddle designed for the purpose. This is essentially a way to calm a new born by mimicking the secure and cosy environment that the baby enjoyed in the mother's womb. Ideal for babies of up to 3-4 months of age, swaddling not only helps compose the baby, but also ensures that the little one enjoys longer sleep cycles!
#2 Sleep Sacks
When it comes to ensuring a good night's sleep for babies, one thing that works like an absolute charm is a gently weighted sleep sack. Not only does it echo a parent's warm and reassuring touch on the baby's chest, but also helps the baby keep warm all throughout the night. Of course, to ensure the baby's complete comfort, it is essential that the sleep sack is made of 100% super soft cotton so that it is as breathable as it is cosy. And what could possibly be better than Nested Bean's Zen Sleep Sack to ensure the complete ease, comfort and most importantly the sound sleep of your little one! What makes the Zen Sleep Sack an ideal pick for your baby is the fact that it is curated in a way that it can be used for both – babies who sleep on their back, and babies who sleep on their tummy! And yes, it comes with a two-way zipper for easy diaper changes.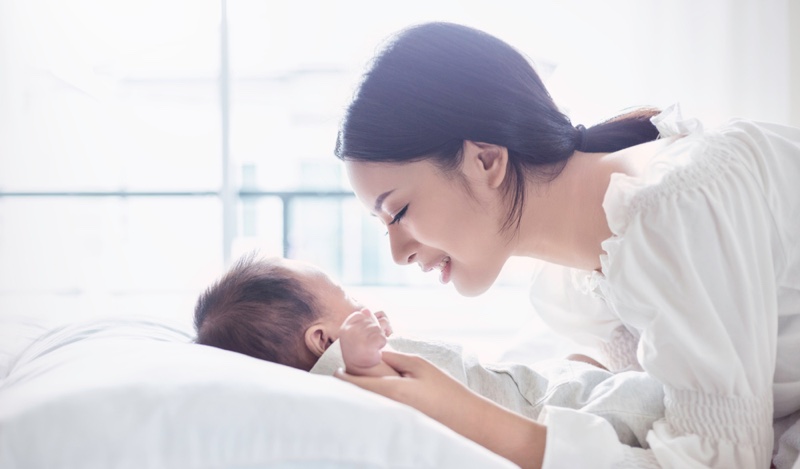 #3 Breathable Mattress
As is with us adults, a good mattress is equally imperative for an infant's sleep. A quintessential for every baby is a mattress that isn't just the right amount of soft, but also completely breathable. This will ensure that your baby is able to breathe freely, even when they roll facedown. Besides, an airy mattress will ensure that the baby feels cool and comfortable, even during warmer nights.
#4 Window Shades
Whether it is the sunlight that is hampering your baby's daytime nap or the bright street lamps that are over-stimulating your baby at night, the right window shades can help you curate just the perfect ambience for your baby's sleep time. These light-blocking curtains will ensure that the baby's nursery stays dark and cosy so that the little one can quickly slip into that much-deserved slumber after a long day filled with activities, and wake up rejuvenated for the next day! Of course, when you adopt this technique make sure to lift the curtains to let some light in, so that the baby knows that it is time to wake up!
#5 White Noise Machine
When in the womb, babies experience a constant 'hmmm' sound. Since they are used to the sound, it offers them familial comfort. To mimic this womb-like sound, you can always take the help of a white noise machine, which can help minimize the varied household sounds and put the baby to sleep quicker, and more likely for longer. The only thing to keep in mind – Place the white noise machine at a 3 to 5 feet distance from the baby such that the sound that reaches the baby is that of a light murmur and not a loud dryer!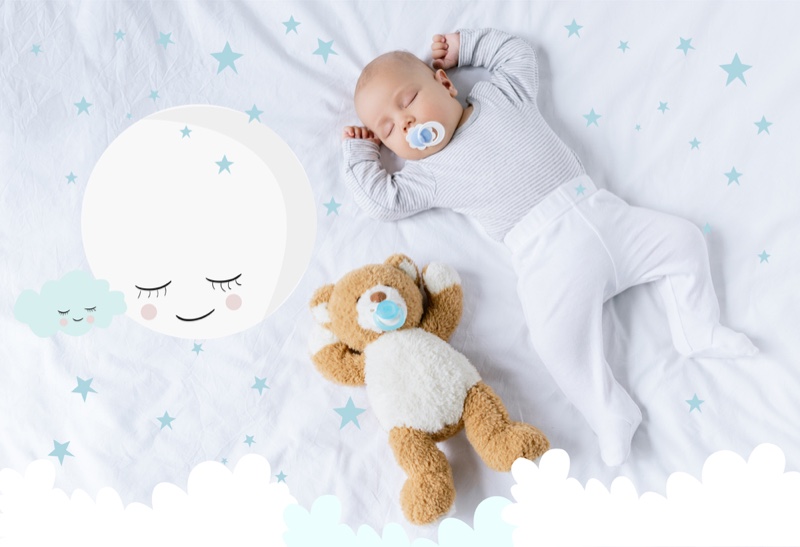 #6 A Plush Toy
More often than not a plush toy works best when it comes to helping a baby enjoy a comforting sleep. Not only does the toy help the baby feel more secure, but also helps keep them warm throughout the night. In addition, the baby starts to associate the toy with their sleep time, making things easier for both – the baby and the parents!
#7 Bedtime Story Book
As unbelievable as it may sound, babies start picking up on picture-based stories from a fairly early age of 6 months! So, yes you can introduce a bedtime story to your baby's night time routine. Storybooks help you bond better with the baby, ensure that the baby develops better linguistic skills, and most importantly cues the baby that it is time to sleep. Now that's what we call a true win-win situation!
#8 Glider
Commonly known as a rocking chair, the Glider is one of the most compelling sleeping aids! Often facilitated with cushioning to keep the child warm and cosy, the glider offers a rocking motion that parodies the motion of a mother's lap. While they are a bit on the costlier side and occupy more space than other sleeping aids, but gliders do make an impact that's worth the investment!
#9 Humidifier
During the cold and dry months of winters, it may be exceptionally difficult for your baby to fall asleep since such weather conditions can give way to a stuffy nose. A simple way to deal with this problem is to keep a humidifier in the baby's room. Easy to use and beautiful to look at, a humidifier can help introduce the right amount of moisture in the room so that the baby can breathe freely, and sleep peacefully!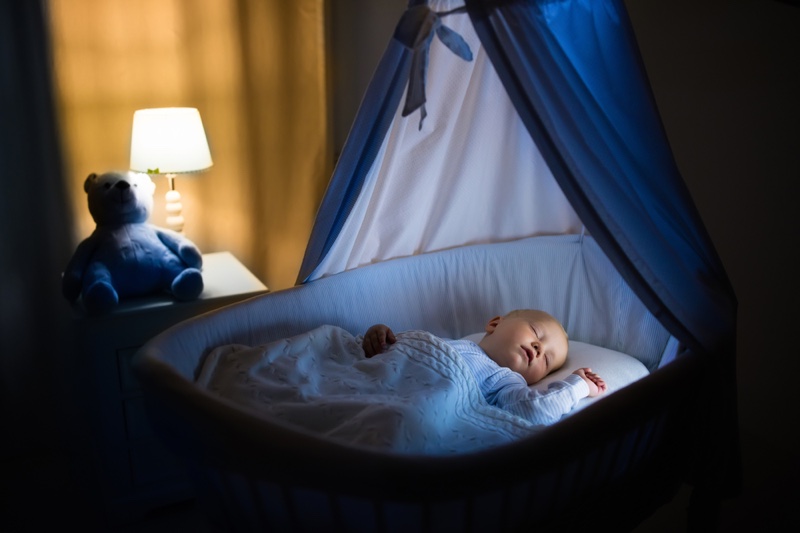 #10 Night Light
Babies older than 7-8 months of age can often be scared of the dark, which may interrupt your little one's sound sleep. To combat this problem, try keeping a dim night light in their room, preferably from where they can see it! If it helps, get a night light that comes in your child's preferred color and shape to keep them calm, and ensure that they confidently sleep through the night.
While all of the aforementioned items are tried and tested by parents across the globe and guarantee a good night's sleep, you can obviously take your pick and introduce a few items to your baby's routine! Before long, you will succeed in enabling your baby to sleep for longer stretches at a time, and therefore will be able to steal a blissful sleep yourself!
Trust us, when it comes to helping you with simple yet exhausting baby troubles, we have you covered!
FAQs
How much sleep do babies need?
While a newborn baby sleeps for anywhere between 10-18 hours a day, often 2 to 4 hours at a time, however, these hours may not coincide with the parent's sleep schedule. As babies enter the 3-6 month age, they can sleep for a stretch of up to 6 hours. This relatively long sleep duration can help many parents enjoy some much-needed peace of mind. However, as babies age beyond 6 months, the distractions around them start to override their need to sleep. Moreover, they start seeking more attention around this age. All of this leads to a greater need for products and techniques that ensure better sleep.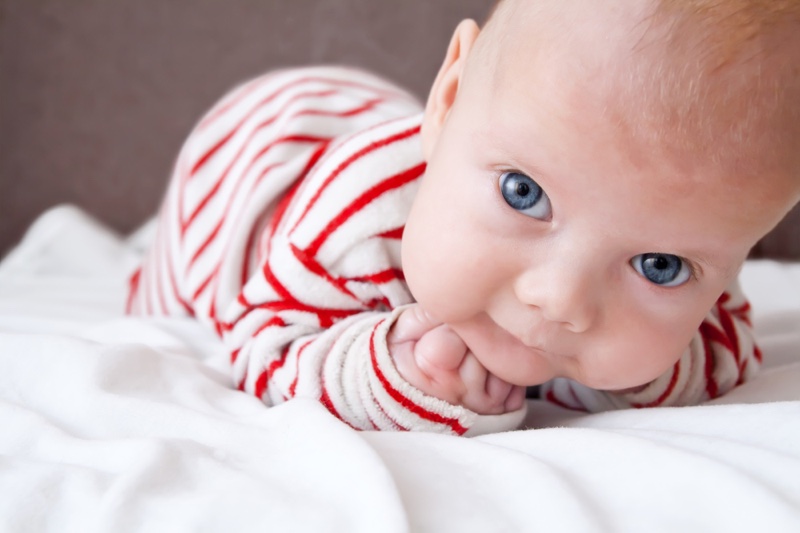 Are there any tips that can help my baby go to sleep with greater ease?
Yes, definitely! Experts swear by the following tips that ensure a good night's sleep for the baby.
• A warm bath right before bedtime often calms down the baby, making it much more likely for them to fall asleep faster, and stay in bed longer.
• If the baby gets to indulge in their favorite activity in their bedroom, right before they are put to sleep, they grow fond of bedtime making it easier for them to fall asleep at the right time.
• It helps to keep the baby's room's ambience dimly lit, calm and quiet, even if they wake up in the middle of the night. Ensuring as little stimulation as possible will signal the baby that it is still night time/nap time.