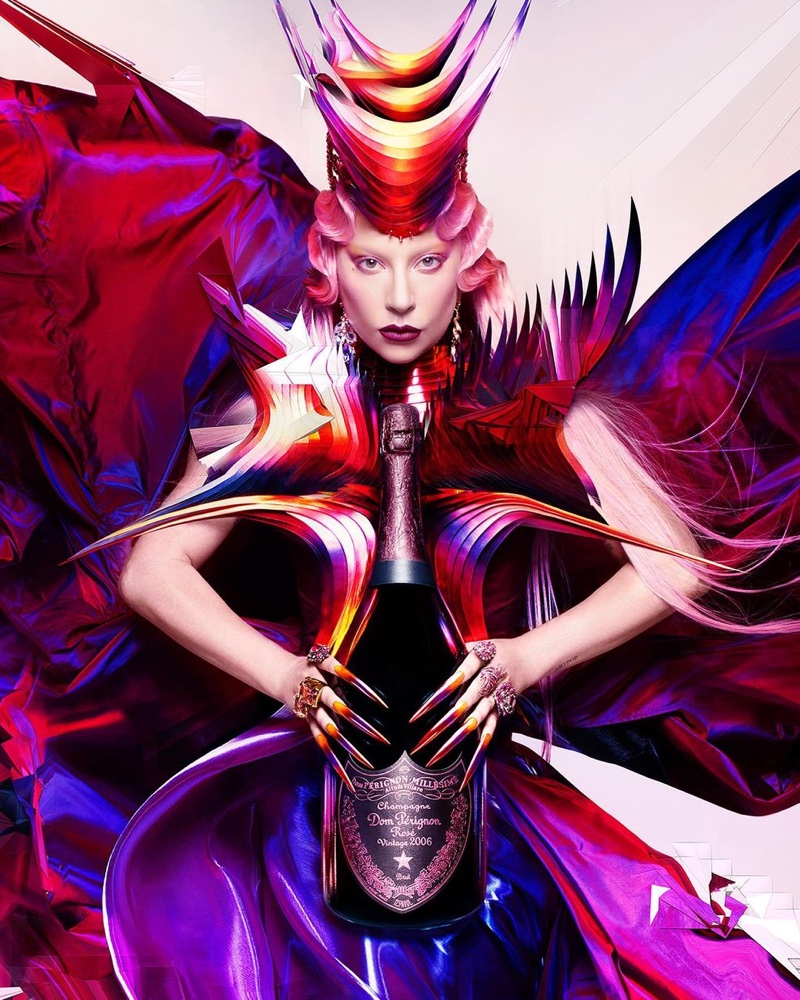 Champagne brand Dom Pérignon joins forces with Lady Gaga on a collaboration celebrating creative freedom. Photographed by Nick Knight, she appears in a series of avant-garde shots with sculptural designs. The first of a two-year-long collaboration, according to the press release, she creates a limited-edition collector's bottle. Nicola Formichetti styles the shoot with hair by Frederic Aspiras and Sarah Nicole Tanno on makeup.
Related: Lady Gaga Wows in Haus Labs Brow Pencil Campaign
"When Lady Gaga delved into the history of the Maison, the radical boldness behind Dom Pérignon Rosé caught her attention, making this cuvée the perfect vessel for the collaboration. Their meeting gave birth to the Queendom imagined by Nick Knight, a creative world of spectacular exuberance and refinement," the release states.
Dom Pérignon x Lady Gaga Campaign