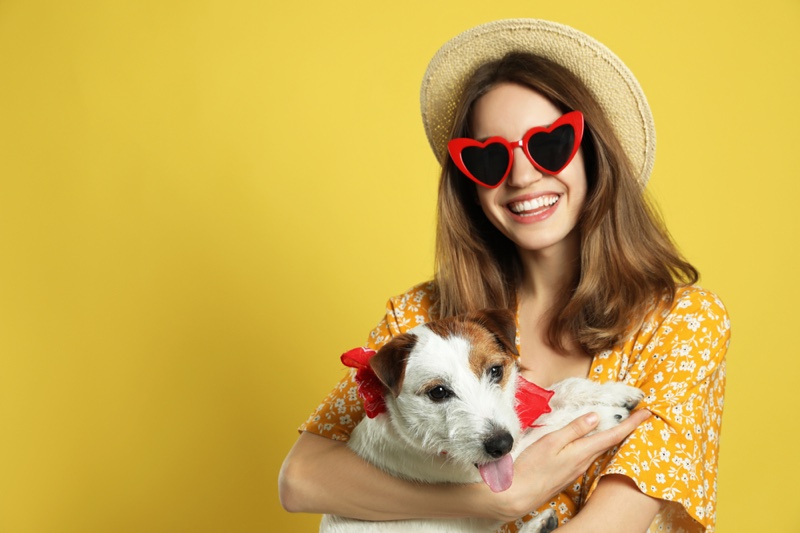 Over the last few years, one product that's really skyrocketed in demand and popularity is CBD oil. Consumers all over the world have used the all-natural compound as a possible treatment for a wide range of health issues and ailments. Studies have shown that CBD may be effective in helping people get better sleep, improve their heart health, relieve chronic pain, and even ward off stress and anxiety.
With that said, it should come as no surprise that pet owners have become increasingly interested in whether or not CBD oil can help their pet live healthier, happier lives. In fact, analysts have said that by 2022, the CBD pet care market will grow to $125 million.
Interested in learning how CBD could benefit your furry companion? Here's a guide brought to you by CBDGrade on what you need to know.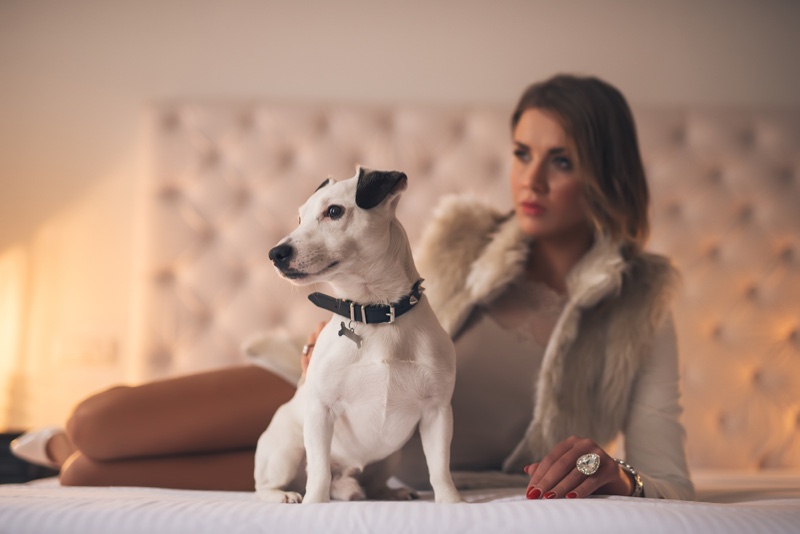 CBD 101
CBD, also known as cannabidiol, is a compound that's found naturally in the cannabis and hemp plants. The cannabinoid is often confused with the active ingredient in marijuana, THC. But, it's important to note that CBD and THC have very different effects. Unlike THC, CBD has no psychoactive properties. This means it won't make your pet high or mentally altered in any way.
Instead, CBD is known for calming the mind and easing inflammation throughout the body. This is because the cannabinoid interacts with the body's endocannabinoid system, which helps to maintain homeostasis.
Another common misconception about CBD is that it's illegal. But, the 2018 Farm Bill federally legalized all CBD products that meet certain requirements. For example, a legal CBD product must only contain hemp-derived CBD and must contain no more than 0.3% THC.
Because the CBD industry isn't regulated, there are low quality and illegal products available on the market. This is why it's crucial to research any CBD pet product before giving it to your dog. This way you can ensure it's safe and that it will offer the benefits your pet needs.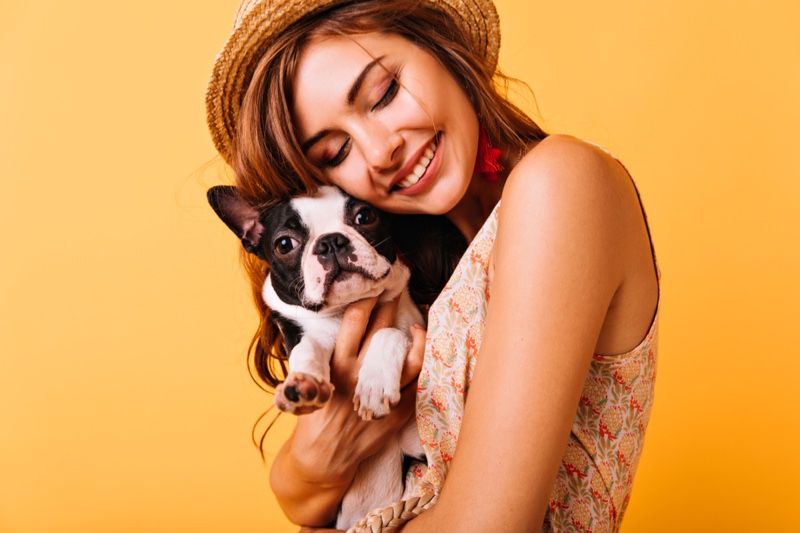 Benefits of CBD for Pets
Just as there's still much research to be conducted about how CBD benefits humans, the same stands true for understanding how CBD benefits pets. From what studies have shown, it's thought that CBD can offer the same benefits to pets that it offers to humans.
It may serve as a treatment for seizures while also helping to minimize pain in older pets that have arthritis or other joint and bone issues. CBD may also be helpful for those pets who suffer from anxiety. This includes separation anxiety as well as pets who are afraid of thunderstorms, fireworks, and other loud noises.
How to Give CBD to Pets
Just as there are many different types of CBD products for humans, including oils, edibles, vape pens, and topical options, the same stands true for CBD pet products. How you choose to administer CBD to your pet depends on the results you're seeking and what works best you're your furry friend. Some dogs prefer chewing a treat while others may most benefit from a cream to treat an external issue.
When shopping for CBD pet products, you'll find that there are all sorts of options available, including:
Oils
Capsules
Chewable treats
Topical creams balms
One study found that CBD oil may have the best effects, as it is able to reach a high concentration in the bloodwhile also staying in the bloodstream the longest. This increases the chance that CBD will offer the benefits you want for your pet.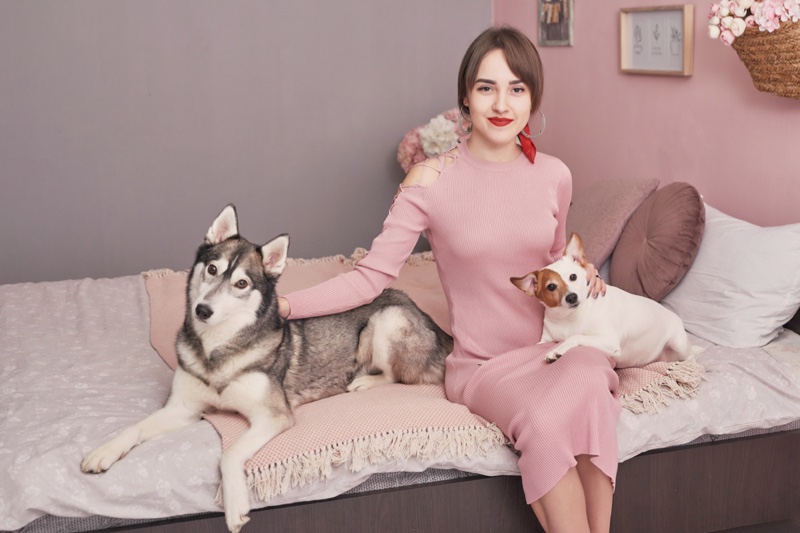 Is CBD Safe?
While the many benefits that CBD can offer to dogs, cats, and other furry friends may seem like reason enough to at least give these products a try, pet owners often still worry about the safety of these products. No one wants to give their pet a product that may be harmful.
The good news is that high quality CBD appears to be safe when administered in the proper dosage. A 2017 World Health Organization report found that CBD is well-tolerated by animals, with one of the only side effects being heightened alkaline phosphatase which is a liver enzyme.
The biggest concern in giving CBD products to your pet is the potential for high levels of THC. THC is toxic to dogs and cats, so it's important to only administer products that have less than 0.3% THC, or one that's made with CBD isolate.
Tips for Choosing a CBD Product for Your Pet
Now that you know all of the benefits that CBD pet products may offer, you're probably excited to give them a try. But, before administering CBD to your pet, you'll want to get clearance from the vet. CBD can interact with certain medications and may not be right for every animal.
So how can you choose a CBD product that's safe for your pet? The first step is to research the brand and product that you're considering buying. Only purchase from a well-known brand that has positive reviews. For example, when you read cbdMD reviews, you'll see that customers are extremely happy with the brand's CBD pet products.
The next step in buying a high quality product is reviewing the certificate of analysis (COA). In simple terms, this document shows that the product you're buying has been tested by a third party lab. With this information, you can confirm the ingredients used in a specific product, to include CBD and THC dosages. This way you can have peace of mind that the product contains safe levels of the cannabinoid.
By choosing a high quality product for your pet, you can get safe, effective results. And as a pet owner, there's no better feeling knowing that your furry friend is happier and healthier than ever before.
Conclusion
As a pet owner, it's exciting to know that there are all-natural treatments available to help your pet. Whether your dog suffers from anxiety or you have a cat that has chronic pain, CBD may be just what your companion needs to live a more happy, wholesome life.