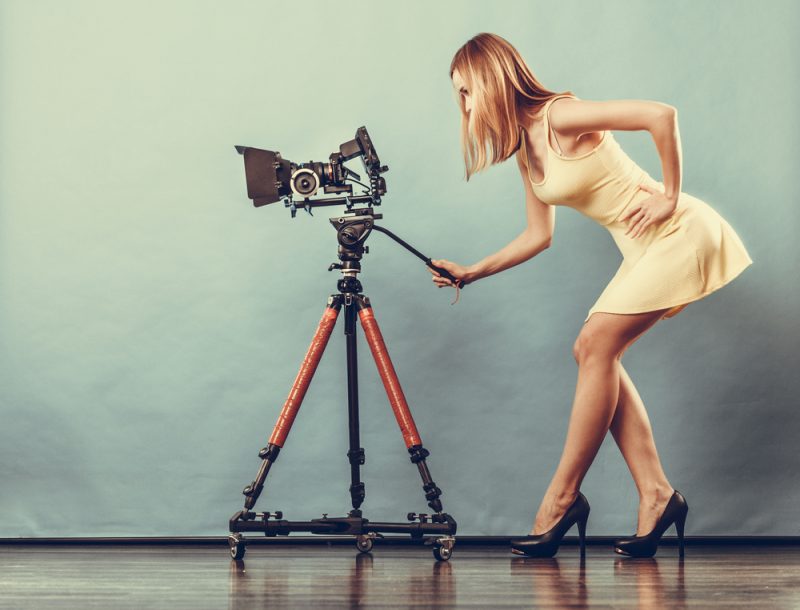 Whenever the topic of video production in fashion is brought up, what comes to most of our minds are images of a crew walking around with a camera (and a few other accessories) shooting moving objects to make a film or advertisement. However, this is just the tip of the iceberg. It could be anything from a pop-up sales advert on a designer's website to a nifty video shot from a brand ambassador's smartphone.
Over the past decade, there has been a boom in mobile phones and the internet. In a bid for exciting content, users are watching more videos. Scientific facts can support the phenomenon that humans perceive visuals quicker than text and sound. Through this medium, people can easily access a broad array of information.
And on the flip side, business owners in the fashion industry use videos to build brand awareness, convert leads, advertise products and services, engage their audience, and train employees. Just look at the millions of videos posted every day on social media with influencers promoting various products and services. As they attain viewers from their online followers, the video turns into effective marketing and advertising tool. Fashion brands of all sizes are taking advantage of the potential of video production to drive growth.
But with so many video production companies, how do you go about picking the best-suited one to work with? Growing your fashion empire is your main priority. And if video content can help you achieve these goals, why not give it a go?
What is the Purpose of Video Production in Fashion?
Are online videos influential in the fashion industry, or should we leave them in the entertainment domain and stick to age-old still photographs of models?  Video in fashion is used for a variety of purposes and different reasons. Socio-demographics indicate exponential growth in the use of video content by consumers over the past decade. Businesses of all kinds can no longer afford to overlook the benefit of video production. It has been proven that brands that use video content marketing can increase web traffic and achieve higher conversion rates. Additionally, captivating content is a sure way of encouraging return customers.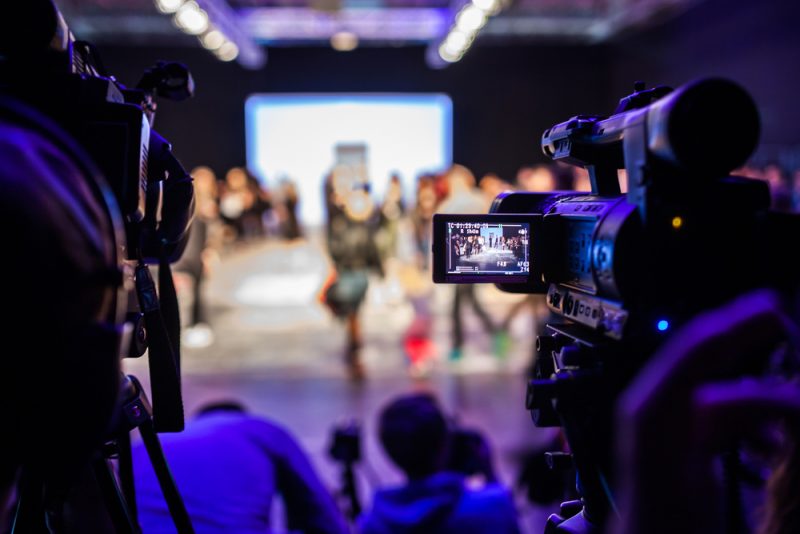 Corporate videos give your organization a face, while brand videos and testimonials work to inspire trust in your business, enabling you to attract organic traffic. Product features and sales advertisements attract interested viewers to your platform, encouraging high conversion of leads. Online video content can achieve the same as a marketing tool for your products and services as consumers are quickly captivated by video content. You also get to interact with your consumers. Product review videos and how-to tutorials enhance customer engagement with your brand. Nevertheless, you can effectively communicate with your staff or potential employees via video. Recruitment video adverts reach more people while training videos enable collaborative skill development in employees.
As mentioned earlier, video content is very versatile. The videographer will sit down with you and listen to your needs and goals. They will then offer advice recommending the best type of video, depending on the purpose. Plus, in the same way, not all fashion trends appeal to everyone; not all videos appeal to all demographics. The effect you desire to have from shoppers should be your driving force. Therefore, research your audience and establish a target group. This helps you convey the appropriate message to the right people.
Depending on your goals and scope of operations, the video production team will study the market and current fashion trends to develop a suitable concept and theme. You can make:
Promotional videos
Product features
Documentaries
Press releases
Testimonials
Interviews
Videos for social media
Viral content
Now that we know the purpose online video content can serve in your fashion enterprise, let us look at some tips to help you choose a video production company for your particular goals.
Top 3 Factors to Consider When Picking a Video Production Company
Your Objectives: What does your brand currently need? Do you want to enhance lead generation or perhaps boost your online video marketing ventures? Whether it is brand awareness you are after as a startup or your established brand would improve online engagement, knowing what you desire to accomplish enables you to set clear, specific objectives. In fact, the video experts at Spiel say that it is fundamental to your video's success to have an established goal. As you go through this process with the video production firm, you can assess their capability.
Budget: Video producers will charge different prices for their range of services. Therefore, consider how much you are willing to dispense on the project before you hire. Can you afford it? Once you narrow down your search to a few prospects, compare their quotes. Opt for one that falls within your budget range. However, do not base your decision solely on cost at the expense of quality of services.
Their Experience & Reputation: Does the company have a proven track record of completed projects and satisfied customers? They are better qualified to provide superb services if they have worked with versatile businesses before and brands in the fashion industry. It ensures they are capable of timely delivery. Referrals and recommendations from colleagues should help you narrow down your search, as will reviews on consumer review sites and testimonials on the company's website.
Last Word
Online video content is an essential aspect of businesses today, especially if you strive to stay afloat in the highly competitive fashion industry. Internet users are pretty fussy with what and who they interact with online. They will only engage with content and brands they deem interesting and enjoyable. And visual cues are a guaranteed strategy to attract their attention and convince them to interact with your brand. Therefore, pick a credible video production company with a proven track record to take your fashion brand to the next level. The tips mentioned above should act as a guide to make the process less daunting.