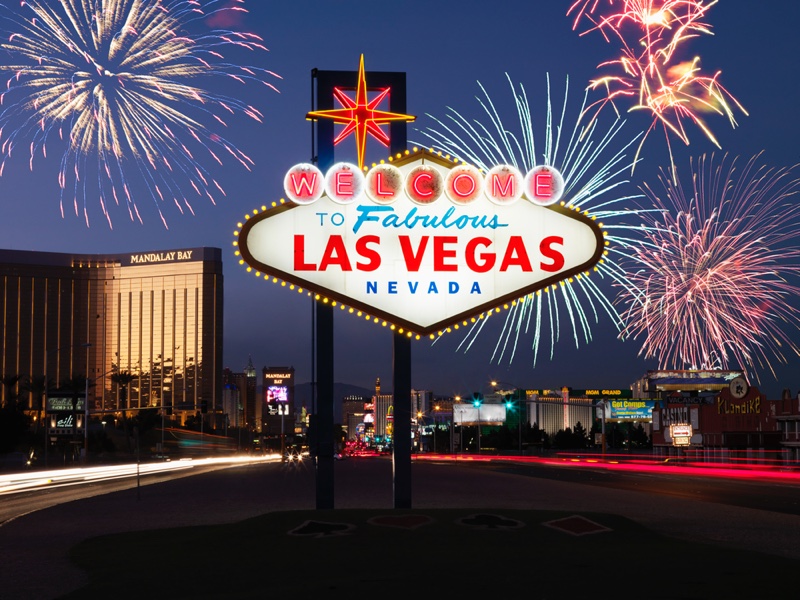 Shopping in Las Vegas is not the main reason for visiting the Sin City. Nevertheless, on the Strip, which is the most impressive street of Las Vegas, there are almost an unlimited number of opportunities to spend money. You can play in the best casinos, go to luxury restaurants or enjoy shopping. And it's not so much about souvenirs, but about what will stay with you for a long time: designer clothes from the best fashion brands, as well as collectible items and ethnic goods.
After reading this article, you will know exactly where to go shopping and how to navigate the fashion world of Las Vegas. Of course, you will certainly need a car to check all the shoppers' places in the city – by means of AVR van rental Las Vegas reviews each shopping fan can pick up the best car rental for their road trip to Las Vegas.
Caesar's Forum Shops
Recently renovated Caesar's Forum Shops at Caesar's Palace offers elegant shopping experience in Las Vegas. In this outlet center there are departments of almost any specialization. More than 160 different stores and 13 restaurants located throughout the shopping center. In addition, you can expect to be surrounded by beautiful architecture, which only increases the shopping center.
The choice of brands is simply impressive, and the pricing policy will make shopping affordable even for budget travelers. Undoubtedly, Caesar's Forum Shops is the embodiment of a shopper's dream in Las Vegas.
Address: 3500 S Las Vegas Blvd
Working hours: Friday and Saturday 10am-12am, Sunday-Thursday 10am-11pm
Belz
Factory Outlet World
Take a trip to Belz Factory Outlet World in Las Vegas, which is at a huge shopping center offering a great selection of goods and clothes at an amazing price. You can find any well-known brands at a rate that will cause a smile on your face. Some of the manufacturers presented in the outlet are: Calvin Klein, Levi's, Reebok, Esprit, and Jones New York Country.
Address: 7400 S Las Vegas Blvd
Working hours: Monday through Sunday 9am-9pm
Fashion Show Mall
Featuring a huge retail space, the Fashion Show Mall, invites you to enjoy breathtaking shopping opportunities in Las Vegas! Three levels include many popular stores, thus you can be sure that you will find exactly what you are looking for. Nordstrom's, Neiman Marcus, Dillard's, Bloomingdales, Forever 21, and Macy's are just some of them. Along with numerous departments located throughout the building of the shopping complex, there are restaurants that offer a variety of cuisines to suit any gourmet's taste.
Address: 3200 S Las Vegas Blvd
Working hours: Monday through Saturday 10am-9pm, Sunday 11am-7pm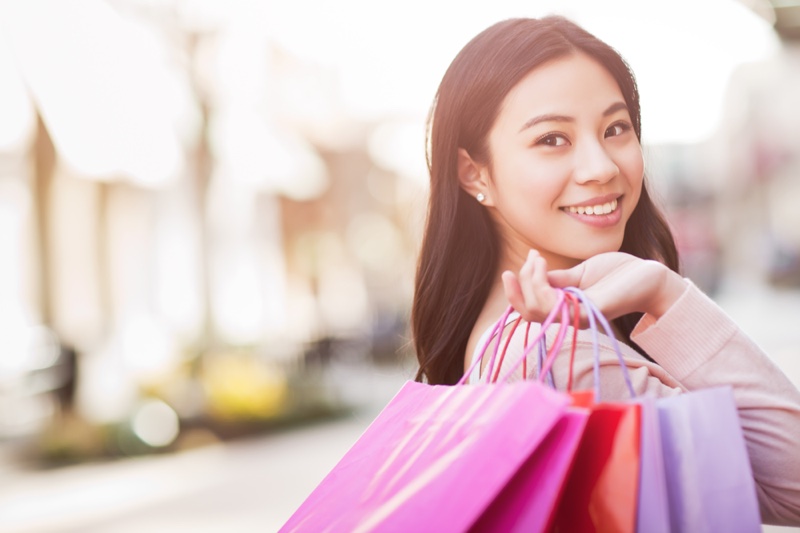 The V
enetian
S
hopping
M
all
The Venetian shopping center includes three shopping areas: Resort Shop entertainment complex, the Shoppes buffets in the Palazzo and the Grand Canal Shoppes. Imagine shopping around a beautiful canal, as if you were strolling through the streets of Venice.
In the Venetian shopping complex you can walk along the canal and buy clothes, shoes, toys and even electronics, while the gondoliers sing serenades for you and their passengers. Such amazing shopping in Las Vegas can only be provided in the Venetian, which is an incredible place that you will never forget.
Address: 3377 S Las Vegas Blvd
Working hours: Friday and Saturday 10am-12am, Sunday-Thursday 10am-11pm
Crystals at City Center
In the Crystals at City Center facility, you go shopping through a unique architectural structure that contains some of the most popular brand departments. Tiffany, Gucci, Louis Vuitton, and Prada are just created to relieve your shopaholic passion! While you go through the boutiques, you can visit several popular restaurants located there.
No matter what you crave the most – there's always a place that will satisfy your needs. Beso Steakhouse restaurant, opened by Hollywood actress Eva Longoria, Wolfgang Puck and Mastro's Ocean Club are the greatest culinary getaways available to you when you shop at Crystals at City Center.
Address: 3720 S Las Vegas Blvd
Working hours: Sunday-Thursday 10am-11pm, Friday and Saturday 10am-12am
Bass Pro Shops Outdoor World
The complex has literally everything for the fans of tourism, hiking, fishing and hunting. So, connoisseurs of quality clothes and accessories just can't miss it.
This huge shopping center with a real waterfall in the center will really impress your eyes. In Bass Pro Shops Outdoor World, you can buy everything from a tent to a fishing rod. It's placed two minutes away from the very original resort Silverton Hotel & Casino, which is interesting in that it has the status of a lodge.
Address: 8200 Dean Martin Dr
Working hours: Monday through Saturday 10am-9pm, Sunday 10am-7pm
Shopping in Las Vegas is not only an opportunity to take a couple of extra luggage packs suddenly arisen from a trip to the USA. Shopping complexes provide their visitors with an eventful cultural life: weekend fashion shows, competitions with prizes among buyers, as well as performances by leading country and jazz performers take place there. Summing it up, in Las Vegas each shopper will find something to please himself.