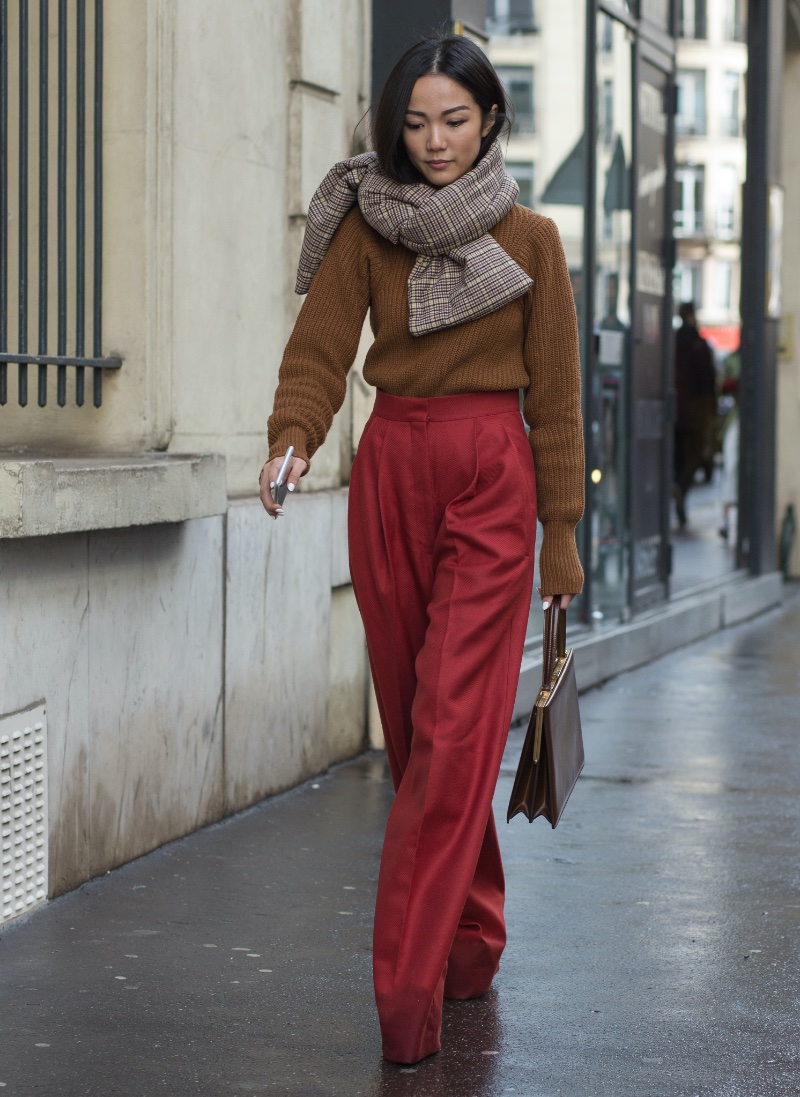 The iconic little black dress, the classic white shirt, and the dependable pair of jeans serve as stalwart anchors in every woman's closet. However, while minimalist neutral wardrobes have merits, they shouldn't be barriers to sartorial exploration.
Fashion is a landscape that invites, even demands, moments of daring and renewal. The season of fall, known for its palette of warm, earthy tones, offers a splendid backdrop to navigate the terrain of color.
How to Wear Color in Fall Outfits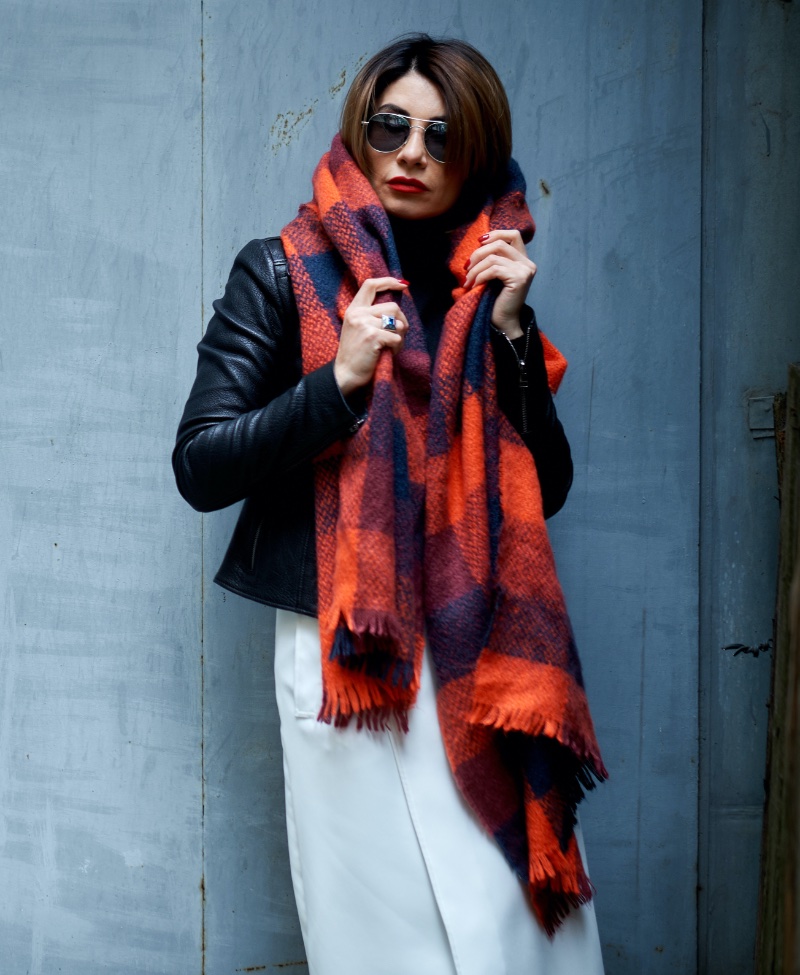 The thought of punctuating a predominantly neutral wardrobe with vibrant shades might evoke trepidation. However, subtlety is your ally. Initiate the color journey with unassuming yet impactful elements: scarves, belts, and jewelry in autumnal hues like deep red, emerald green, or mustard yellow.
An astute observation of street fashion can be invaluable; it offers tangible demonstrations of amplifying a look with seasonal shades. A masterclass unfolds as these warm hues spark dialogues with neutral ensembles, reinventing them without overshadowing their inherent sophistication.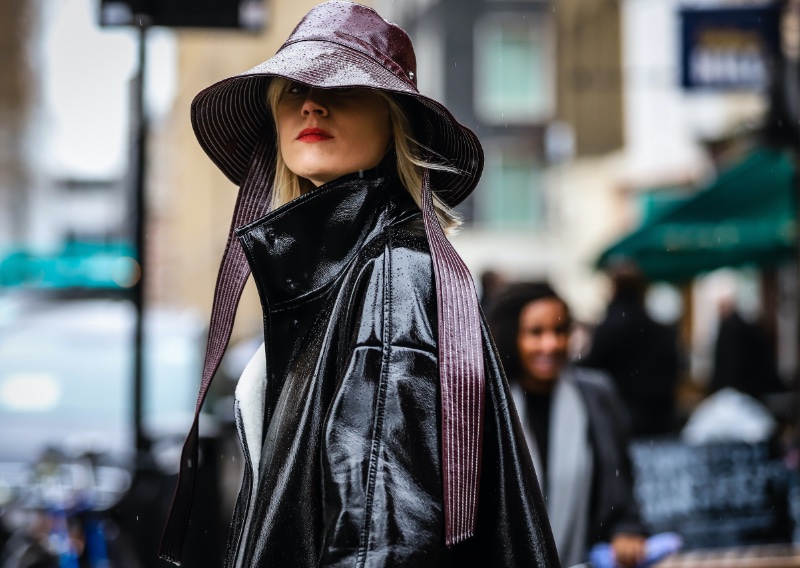 Progress needn't be hasty. Slow, deliberate additions allow a seamless integration of color. Statement jewelry, rich-hued scarves, or textured belts become not just accessories but critical actors in a growing, nuanced style narrative.
Style inspiration isn't elusive; it's all around. From the inventiveness seen on city streets to the refined aesthetics of curated editorials, each offers reliable guidance in your quest for color.
Seizing on these influences enriches your sartorial lexicon and nurtures confidence, making vibrant hues a compelling, organic extension of oneself.
Unity in Hue: The Monochromatic Approach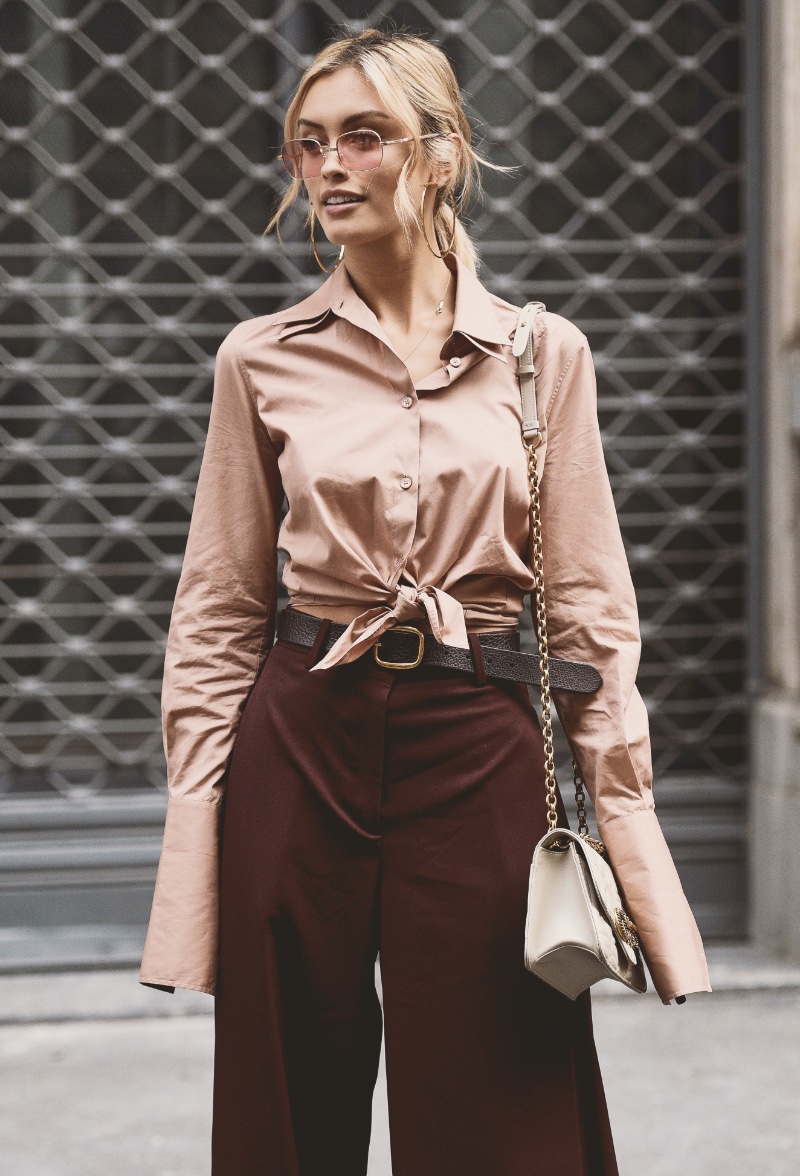 The universe of color is as complex as it is beautiful, making finding harmonious combinations daunting to some. A monochromatic ensemble offers a streamlined solution if pairing hues feels like a puzzle.
Outfits of varying shades of a single color, be it the rusty oranges of autumn leaves or the somber greys of a November sky, can deliver impact without intimidation. The gradient of color becomes the language of sophistication, speaking volumes while retaining an air of effortless cohesion.
Palette Preferences: Finding Your Autumnal Colors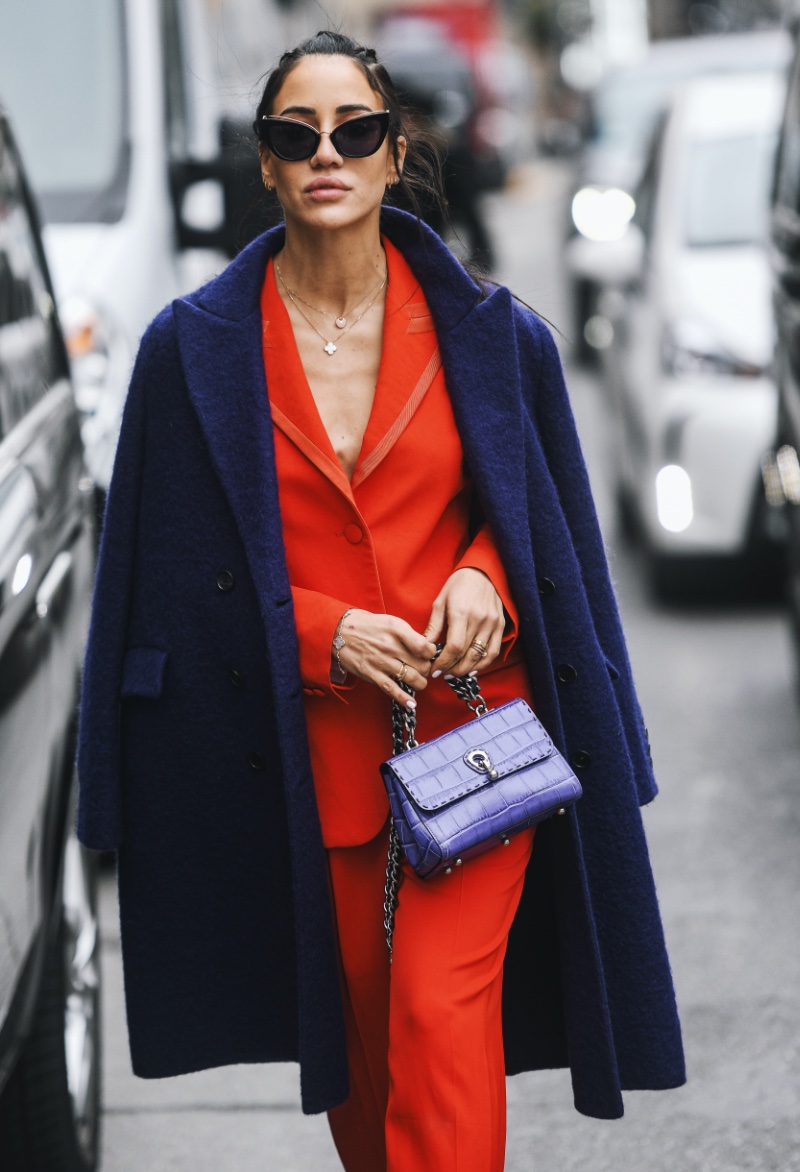 Preferences for particular colors vary as much as the individuals who hold them. Understanding how specific colors play against skin tone can provide a foundational guide.
Cooler skin tones might gravitate toward the sapphires and plums of the fall spectrum, while warmer complexions could find affinity with hues like burnt sienna or goldenrod. Identifying what colors look good on you could be as exciting as the fashion voyage.
Thus, the discerning eye learns to use color not merely as ornamentation but as an extension of personal identity, finessed through the season's offering.
The Science of Color: Emotional Resonance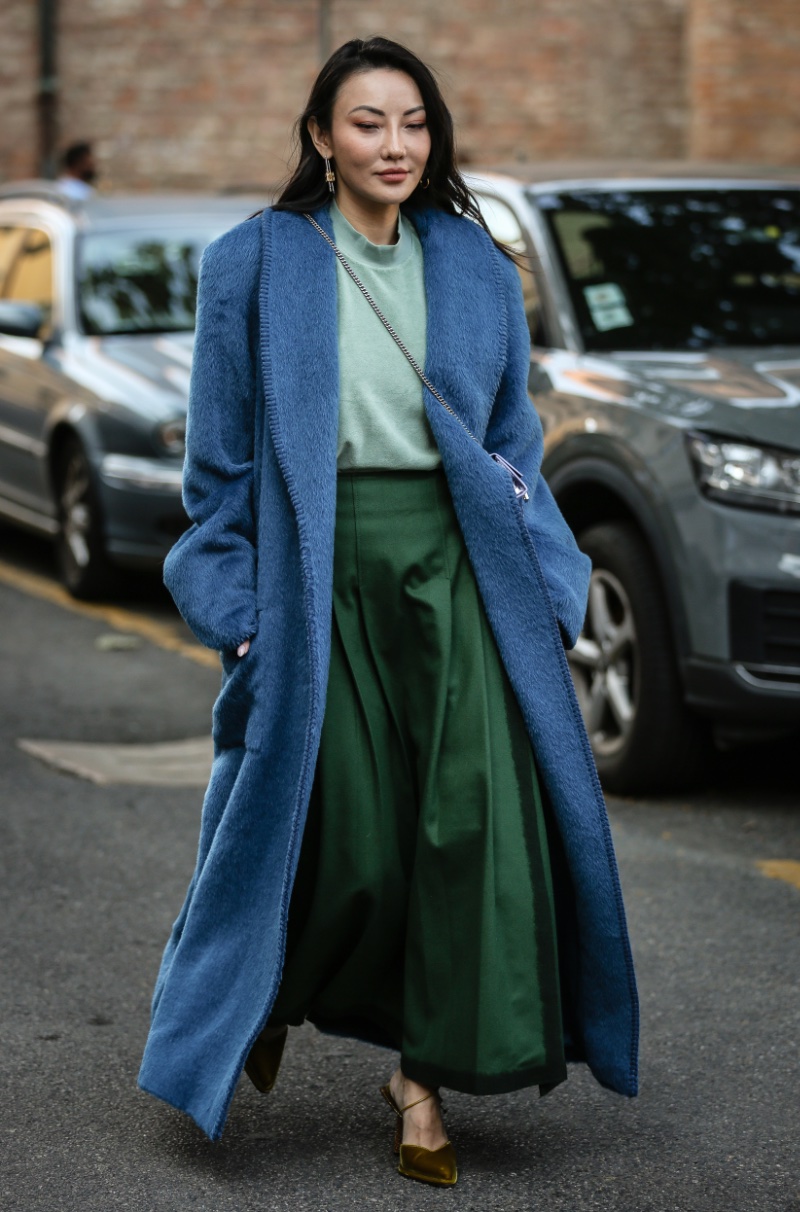 Few may realize that the colors they drape themselves in can wield a subtle power over their emotional state, even influencing how others perceive them. Research in psychology indicates that colors can evoke specific moods and feelings.
For instance, burnt orange, a classic fall shade, can conjure feelings of warmth and comfort, as if inviting an embrace from the cool autumn air. On the other hand, emerald green is often linked with a sense of calm and balance, providing a grounding point amid the whirlwind of seasonal activities.
Navy blue, another versatile fall color, can lend an air of authority and reliability to an outfit. These emotional touchpoints provide a blueprint for what to wear and how to feel while wearing it.
Thus, as individuals venture into the domain of color, they don't just diversify their closets; they enrich their emotional lexicon. Fashion becomes less about adornment and more about the holistic articulation of self—body, mind, and soul.
Neutral Grounds: Leveraging Your Existing Wardrobe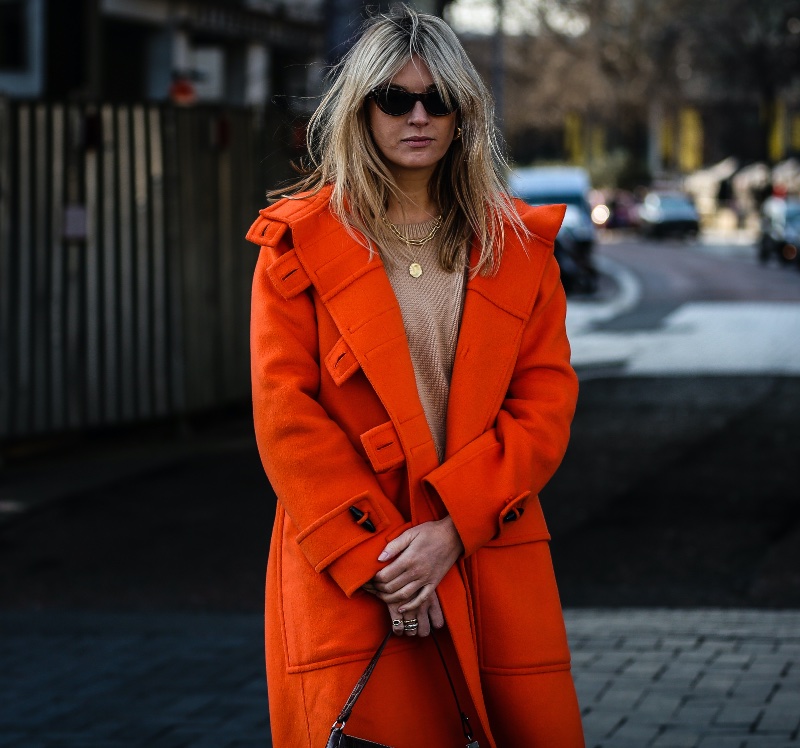 Fall's seasonal shift doesn't necessitate abandoning a neutral palette. Instead, think of neutrals as the canvas upon which splashes of autumnal color can be artfully layered.
A black turtleneck or a pair of charcoal slacks can serve as the groundwork, allowing for less restrained color choices in accessories or outer layers without causing dissonance. Moreover, neutrals can play a strategic role by providing visual breaks in an ensemble rich in color, thereby allowing each hue its moment to shine.
A well-placed neutral piece ensures the outfit doesn't veer into visual noise, maintaining tasteful sophistication.
Subtle to Bold: Incorporating Patterns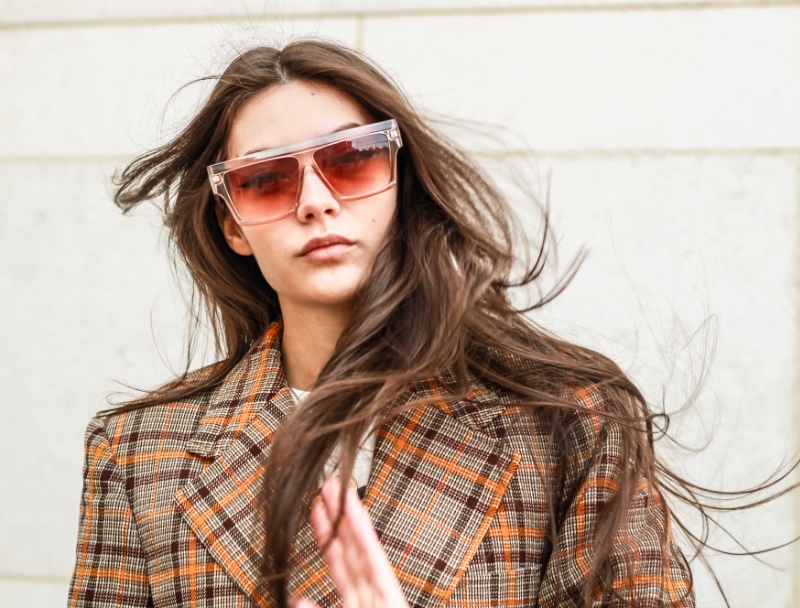 The transition from solid colors to patterns can be an exhilarating fashion leap. For those hesitant about head-to-toe color, patterns with hints of autumnal shades can be a softer introduction.
Those willing to push the envelope may opt for bolder patterns that capture the kaleidoscopic richness of the fall landscape. Additionally, patterns serve as a natural segue into various textiles, offering an opportunity to experiment with texture and color.
Houndstooth, paisley, African fabric, or a subdued floral print can add an unexpected twist to the autumnal theme, ensuring a visually and texturally engaging ensemble.
Material Matters: The Textural Layer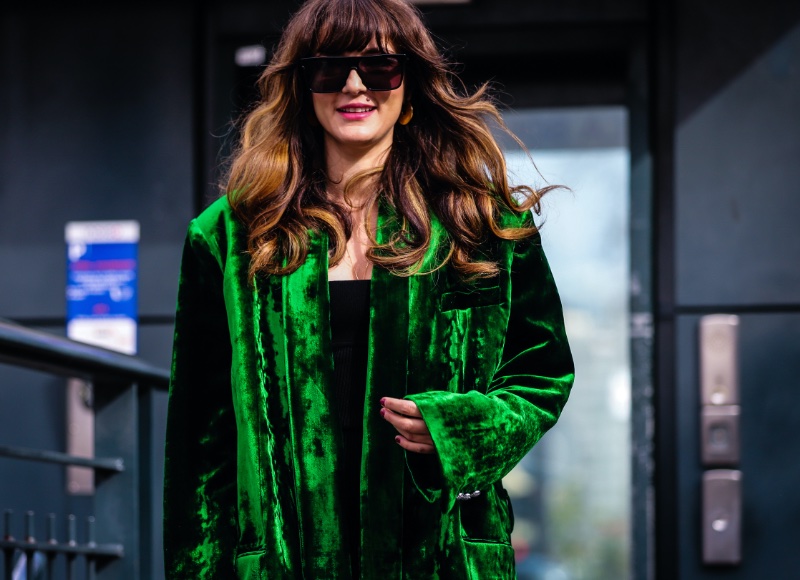 The marriage between color and material creates an ensemble more than the sum of its parts. In the palette of fall, the texture of a fabric can elevate the resonance of color, transforming the ordinary into the extraordinary.
Take velvet, for instance—a material that naturally exudes opulence. When drenched in a deep burgundy or forest green, velvet adds another layer of complexity to an outfit, giving it an almost tactile dimension that must be touched.
Suede offers a similar promise but in a more understated manner. The matte finish of a suede jacket in an earthy brown or slate gray becomes a canvas where the subtleties of these hues can truly shine. Then there's the comforting embrace of chunky knits.
When steeped in the rich colors of autumn, like ochre or plum, these textiles create a sensory experience reminiscent of fall itself: warm, inviting, and full of depth. Thus, the chosen material becomes a critical actor in the seasonal fashion narrative, offering visual and tactile delights.
The Final Flourish: Statement Pieces that Speak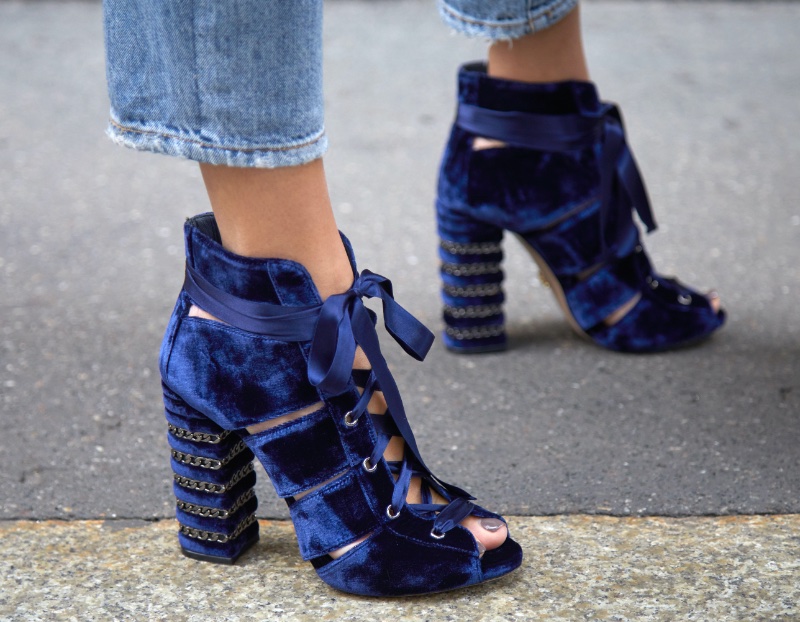 When creating memorable outfits, nothing declares intent like a well-chosen statement piece. For those journeying toward a more vibrant style, an attention-grabbing piece in a resonant fall color—a handbag, a hat, or even a pair of boots—can solidify a look.
While the colors may catch the eye, remember, the confidence with which they're worn truly completes the ensemble. In fashion, the only constant is change. Let the wardrobe follow suit as the leaves turn from green to shades of auburn.
After all, style doesn't just reflect personality; it also reflects the ever-shifting beauty of the world around us.