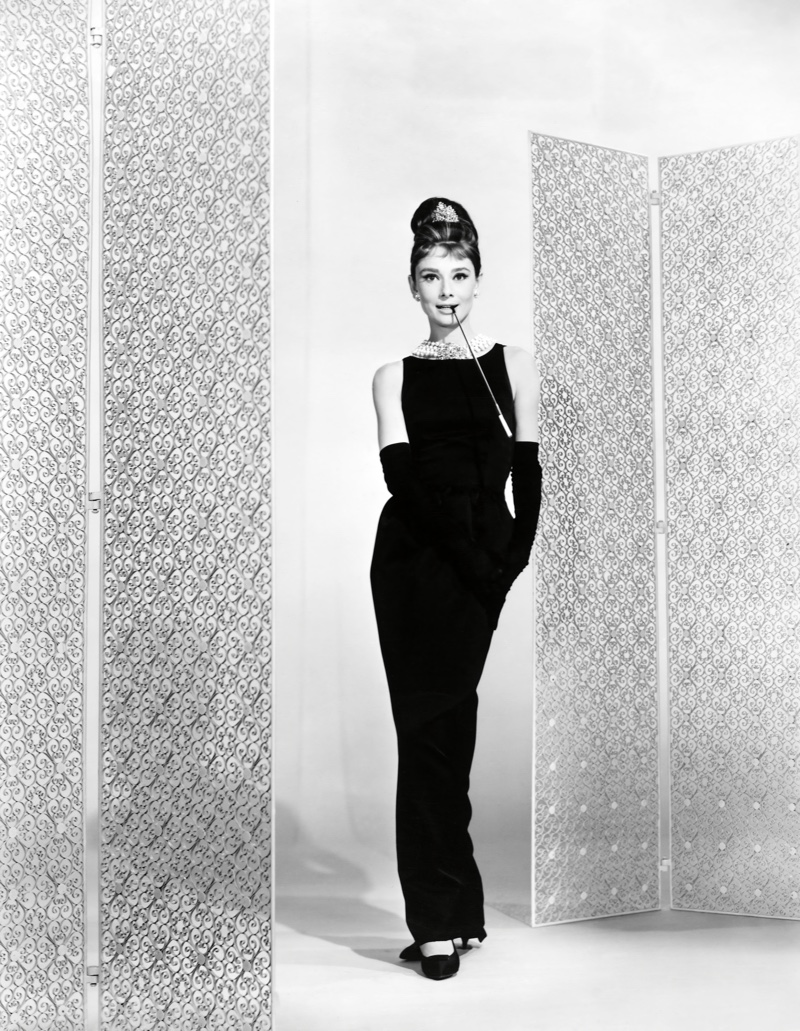 Every woman knows the power of the little black dress (LBD) – it's the fashion equivalent of a secret weapon. Elegant, versatile, and perpetually en vogue, the LBD is the epitome of timeless style. But have you ever considered its rich history and the iconic women who transformed this simple garment into a fashion staple?
Tracing its roots back to the 1920s, the LBD owes its initial popularity to the legendary Coco Chanel. She introduced a straight, calf-length black dress that really started to catch on in the 1930s. Fast forward through the decades, and you'll see the likes of Audrey Hepburn, Princess Diana, and Kate Moss, each adding their indelible mark to the LBD's legacy.
So why has the LBD maintained its appeal for almost a century? Its magic lies in its adaptability. It can be dressed up or down, styled with a blazer for work or statement jewelry for an evening out. The LBD flatters every body type, offering a silhouette that exudes elegance, sophistication, and confidence.
Little Black Dress Ideas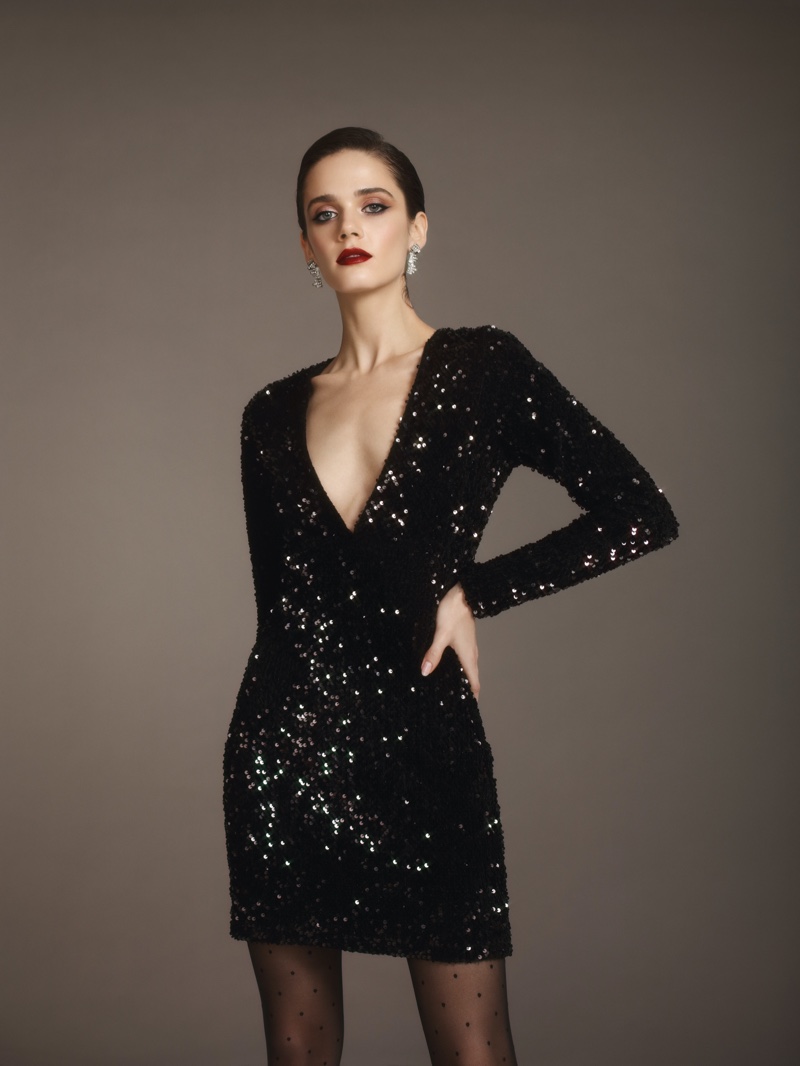 As we dive into shopping for that perfect LBD for every occasion, remember this: it's more than just a dress. It represents a woman's style, grace, and empowerment.
Whether you're searching for a classic cut or something with a modern twist, the LBD remains the ultimate canvas to showcase your individuality. Stay tuned as we guide you through picking the perfect little black dress that fits your style!
Cocktail Party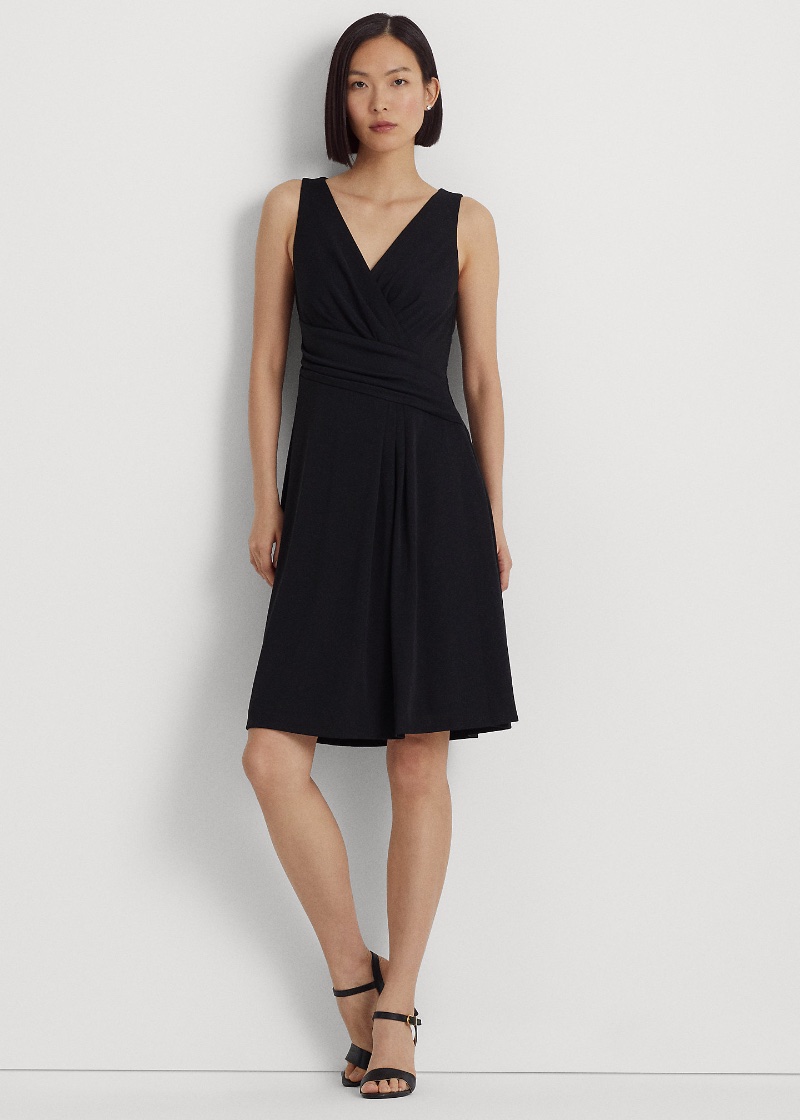 When it comes to cocktail parties, the key is achieving a balance between elegance and flair. Opt for a tailored LBD that cinches at the waist and includes draped, giving you a classic hourglass silhouette. Consider dresses with intricate details like lace or beadwork that shimmer under dim lights. 
Or keep it minimal with no embellishments. A midi-length with delicate heels will ensure you stand out while fitting seamlessly into the sophisticated ambiance of cocktail soirées.
Sexy Date Night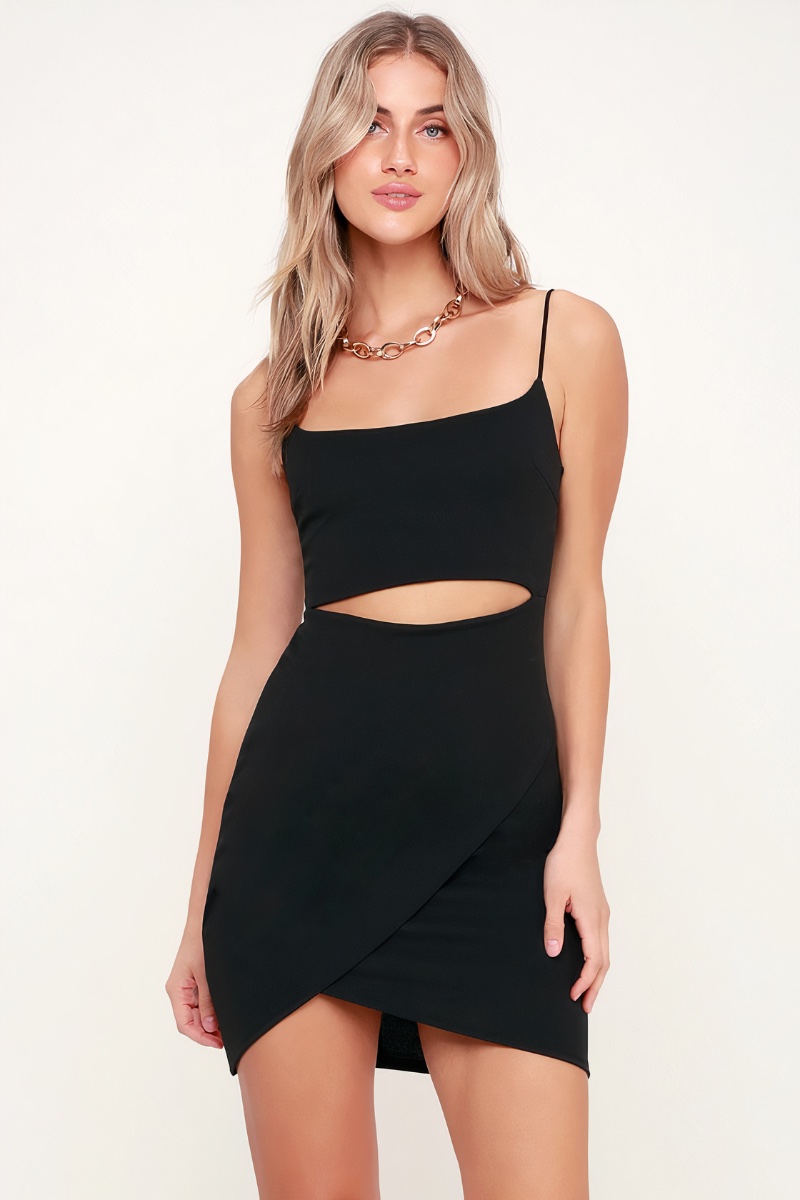 Your LBD should be the perfect mix of charm and class for that unforgettable date night. Think figure-hugging bodycon styles that highlight your curves or a dress with a sultry slit that offers a hint of mystery.
Plunging necklines, daring cut-outs, or an open-back design can up the ante. Accessorized with statement earrings and strappy heels, your LBD will be a testament to sultry elegance, ensuring a lasting impression.
Stylish Slip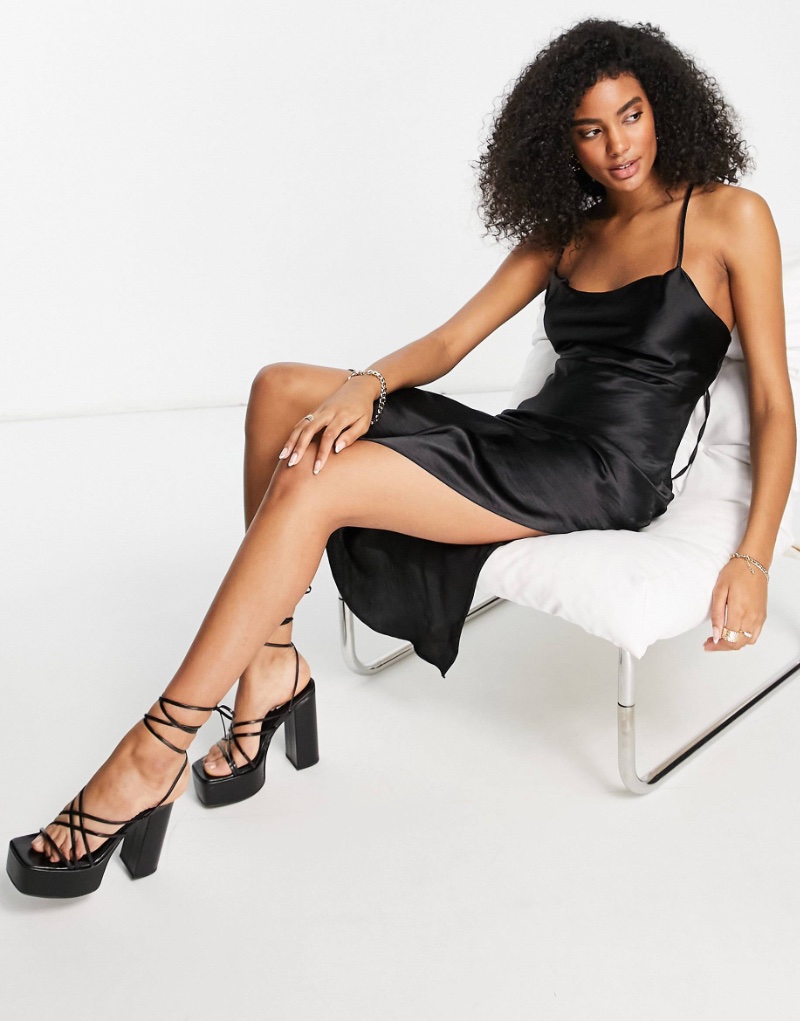 Elegance is effortless with the black slip dress, perfect for a refined yet relaxed outing. The sleek silhouette of a slip dress exudes sophistication and can be enhanced with playful accessories or delicate embroidery.
Paired with elegant heels or tasteful sandals, the slip dress ensures you're prepared for any event, seamlessly bridging the gap between understated glamour and contemporary style.
Chic Work Look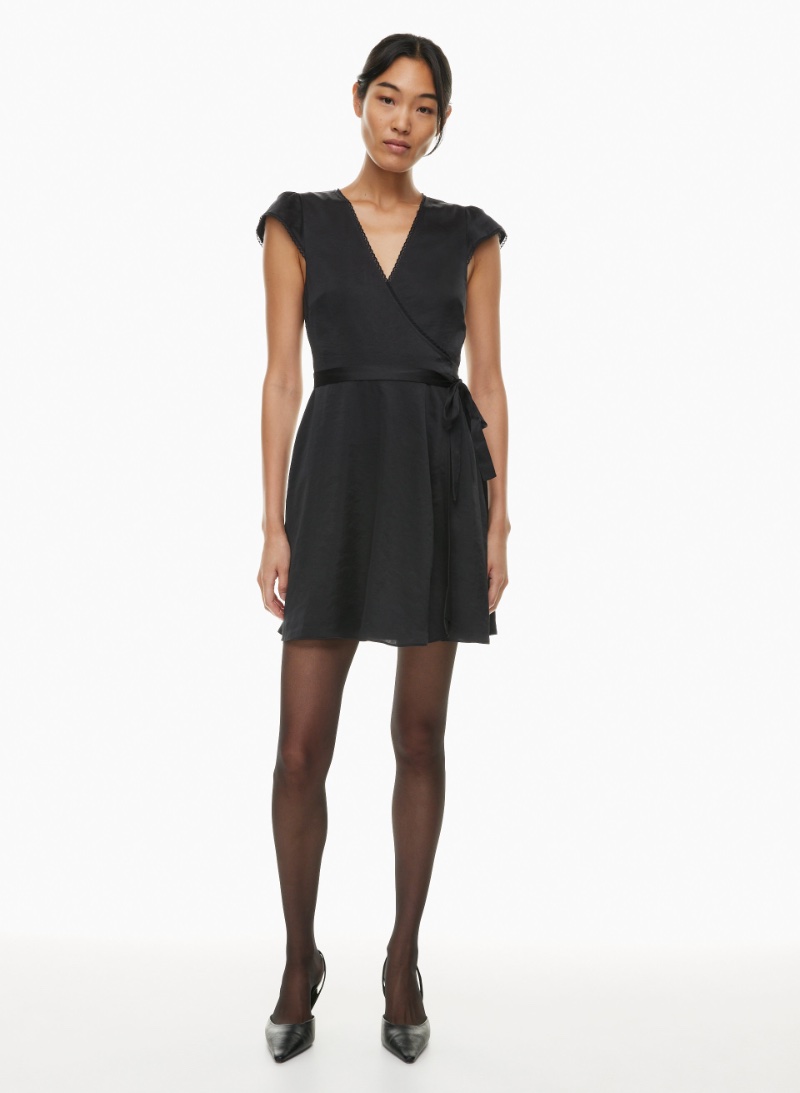 Navigating the corporate ladder demands attire that's both powerful and elegant. Enter the wrap dress, the quintessential LBD for the modern working woman. Its flattering V-neck and adjustable tie waist complement every figure while maintaining a professional edge.
Paired with a statement necklace and block heels, the wrap dress transforms from just another office outfit to a chic ensemble, ensuring you command attention in every boardroom.
Breezy Maxi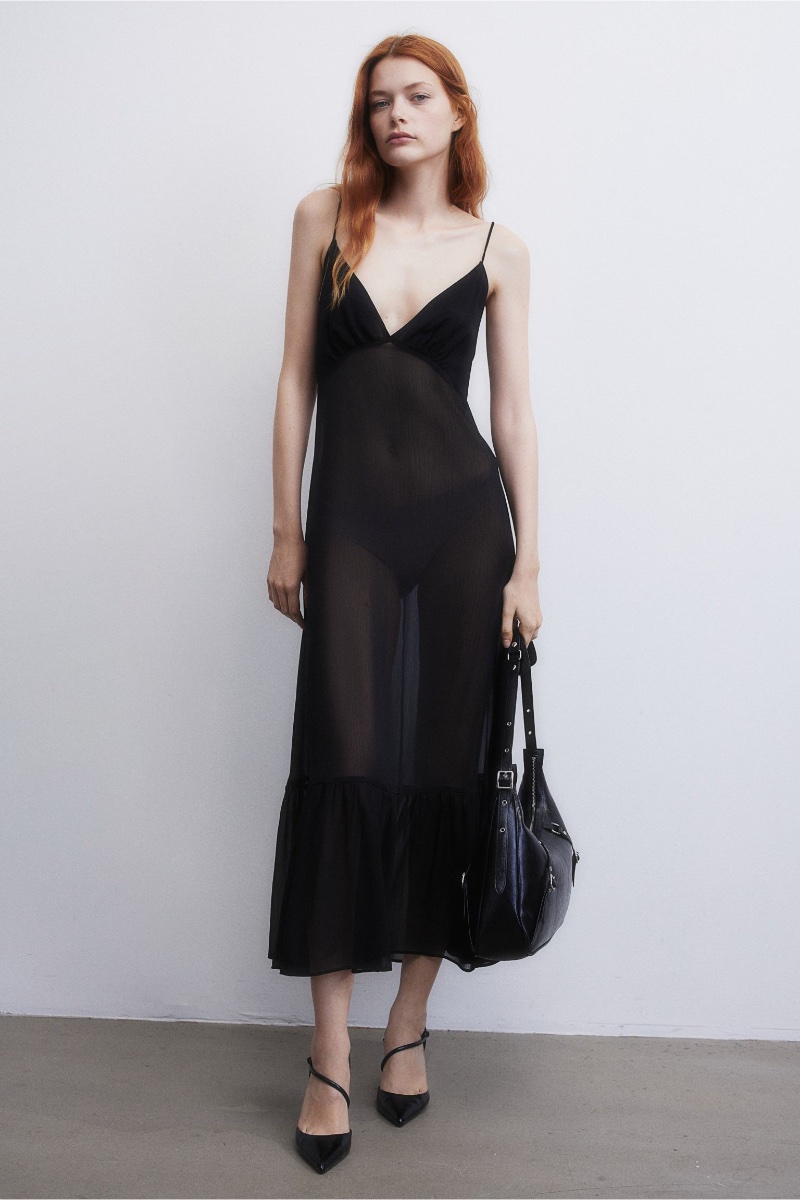 Who said casual can't be stylish? The breezy black maxi dress is your ultimate go-to for a day at the beach or a quick store run. Its long, flowing design captures the essence of laid-back elegance.
With the gentle sway of its hem and the comfort it promises, you're ready for a day under the sun or a casual evening out. Pair it with some boho sandals and sunnies; you've got an effortlessly chic look.
Elegant Shirt Dress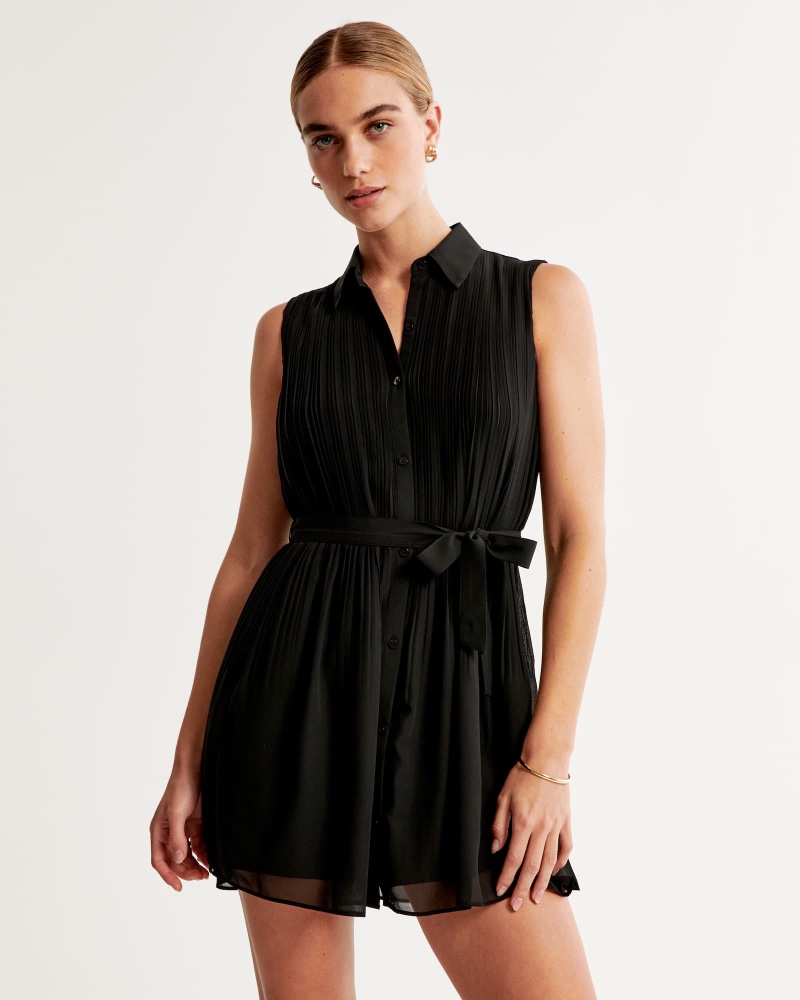 When the occasion calls for a fusion of sophistication and contemporary style, the long-sleeve shirt dress stands out as a stellar choice. The extended sleeves convey both modesty and a distinctive sense of elegance.
Accentuate the dress with subtle lace trims, or keep it simple with chest pockets. Paired with statement heels and a modern clutch, this shirt dress smoothly bridges the gap between a dignified event and a modern gathering, placing you at the pinnacle of refined fashion.
Formal Strapless Look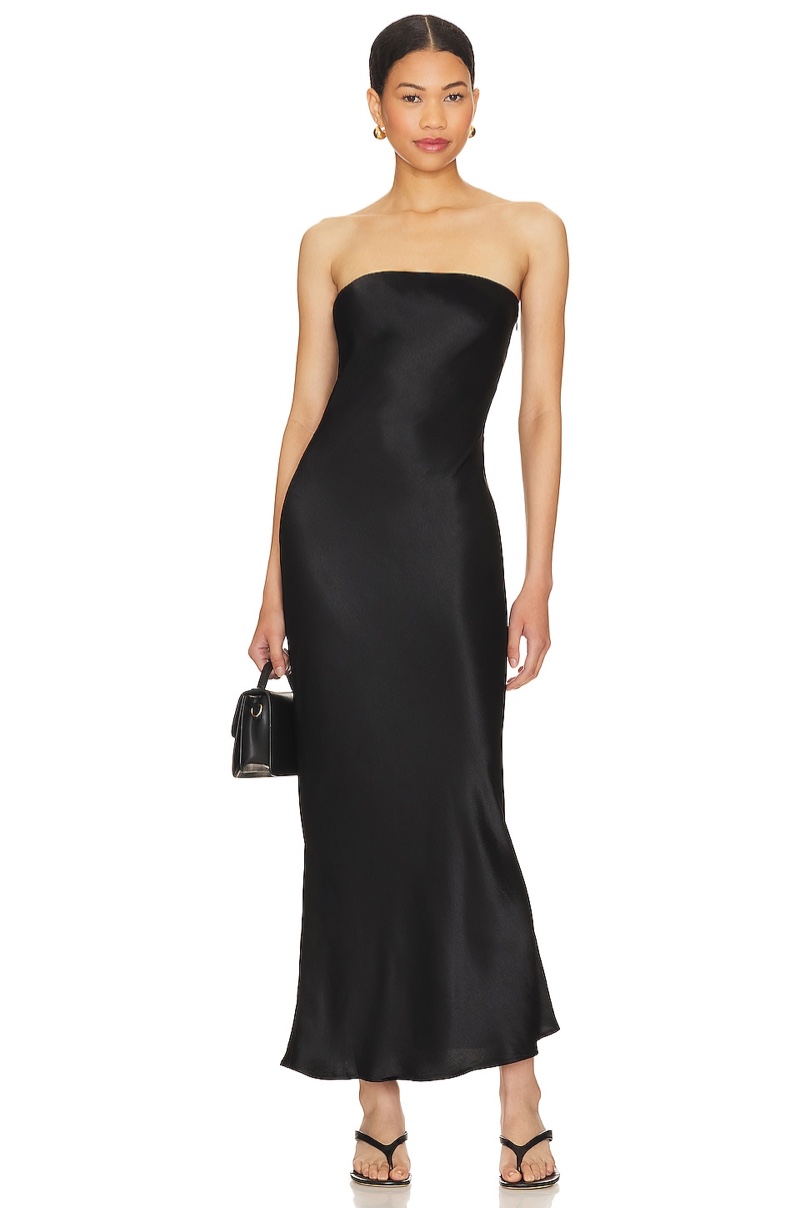 When elegance and allure come together, you get the formal strapless dress. Exuding a charm highlighting the décolletage and shoulders, it's a timeless choice for upscale events.
Choose one with intricate embroidery or go minimal in a satin material to further elevate its chicness. This dress will make you stand out at any event when paired with simple jewelry, a bold clutch, and elegant heels.
Party Shift Dress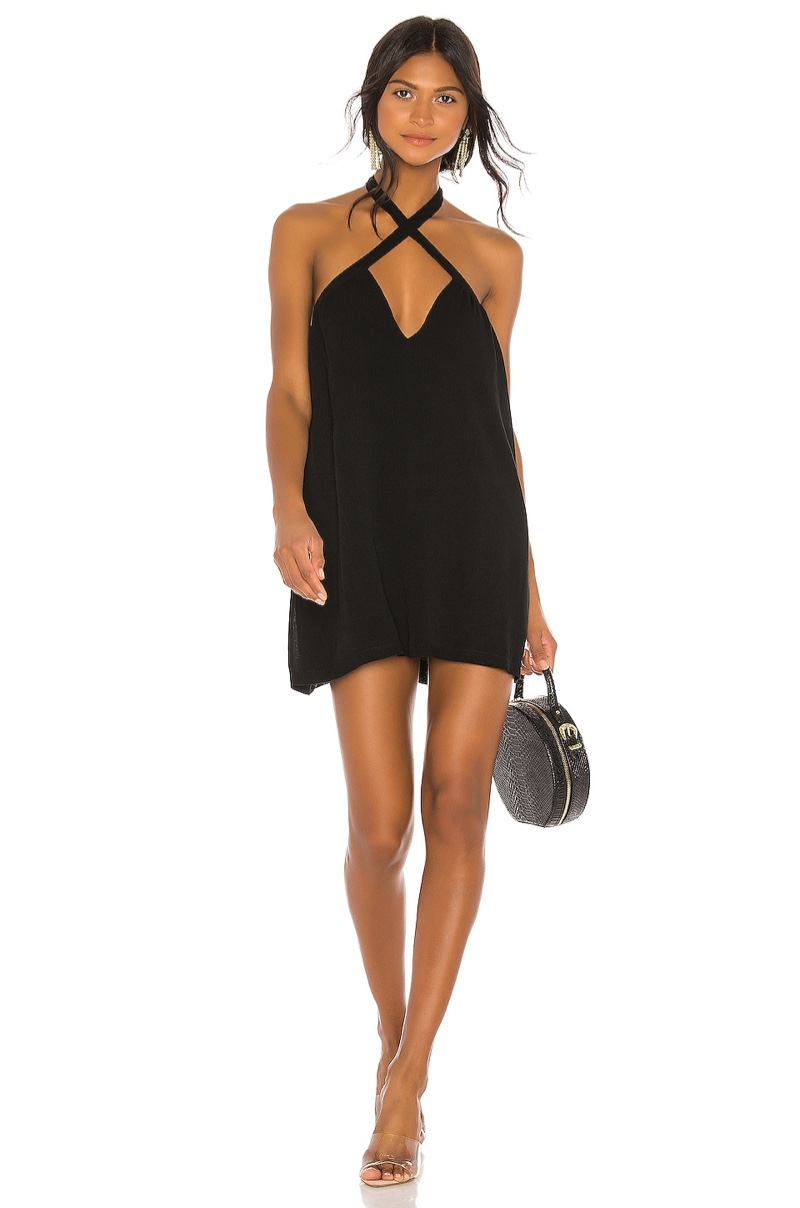 Ready to steal the spotlight? The party shift dress is your passport to becoming the life of the party. Its shorter length offers a playful twist, while its relaxed fit ensures you dance the night away in comfort.
Opt for dresses that have exciting necklines to bring some balance to the relaxed shape. Teamed with ankle boots or strappy heels, this dress promises a night of fun and fashion.
Cozy Sweater Dress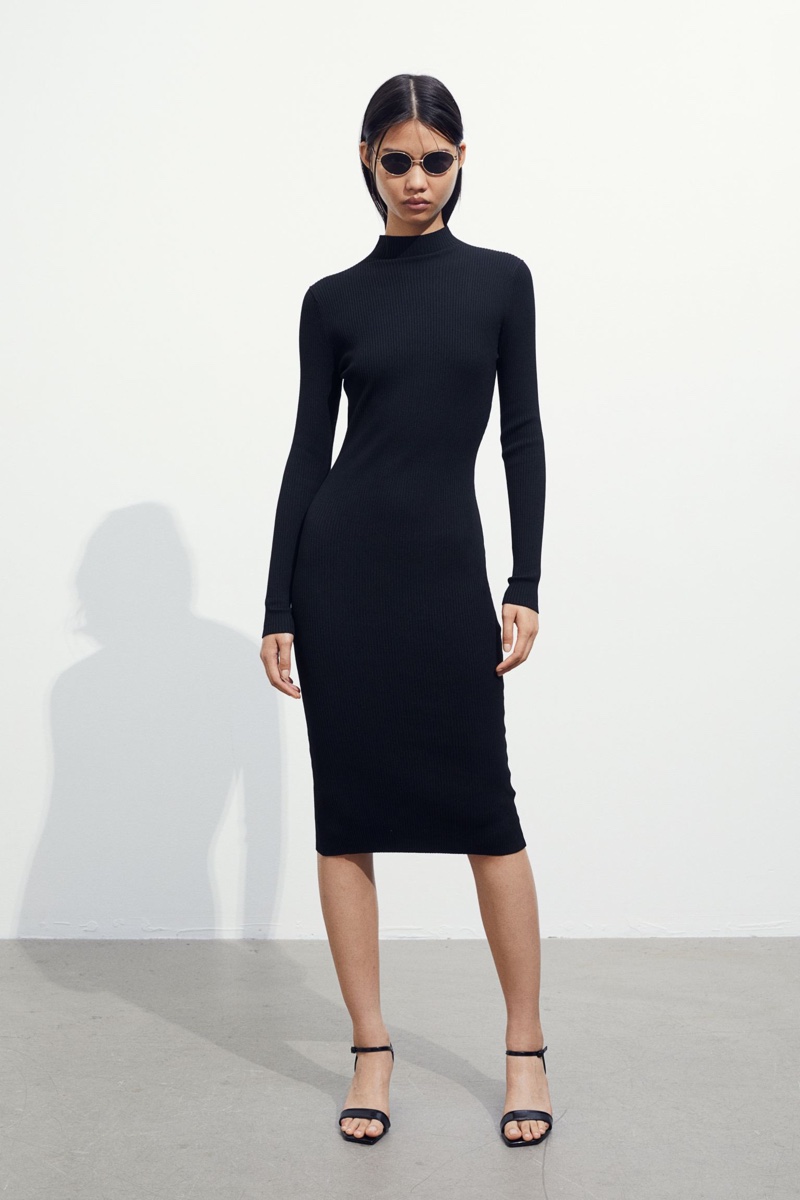 When the temperatures drop and comfort meets style, the cozy sweater dress is your best companion. Its knitted texture offers warmth without compromising style, making it perfect for those chilly outings or relaxed evenings by the fireplace.
And for transitional seasons, you can find lightweight knit dresses in black. Paired with knee-high boots and statement earrings, you're ready to embrace winter with open arms and unparalleled style.
Everyday Maxi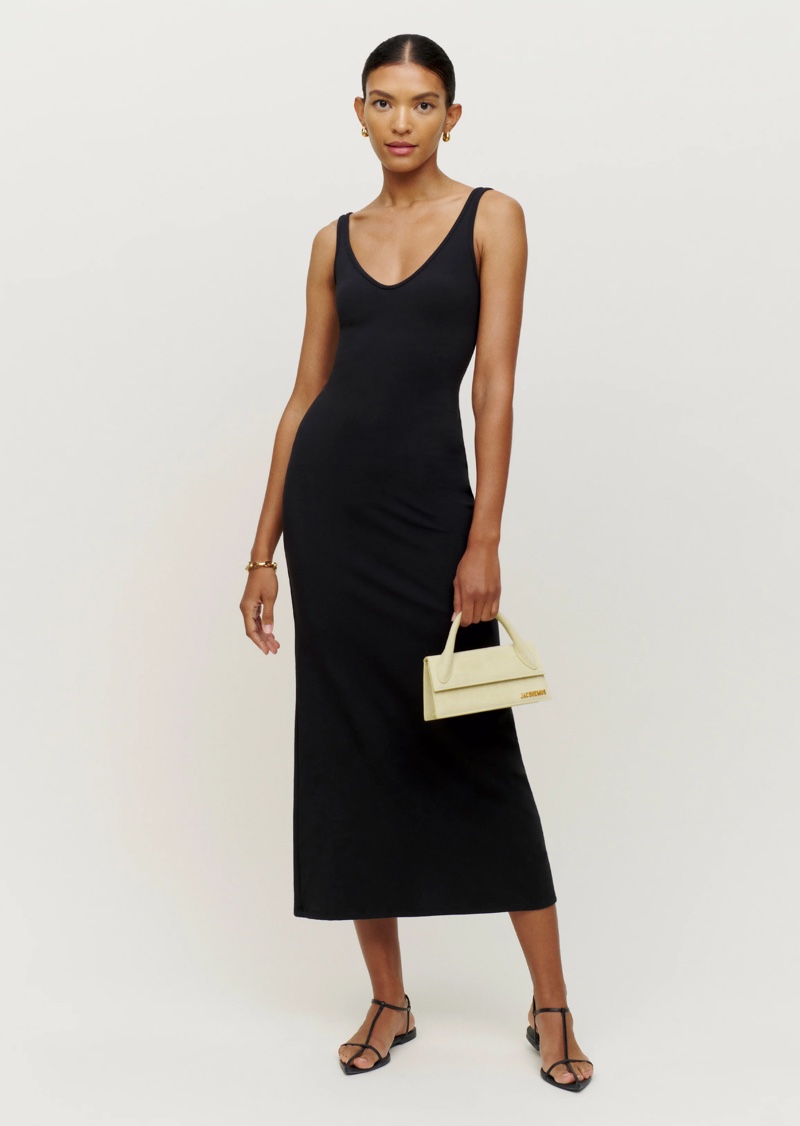 Unwind in style with the casual sleeveless knit maxi dress from brands like Reformation. Its relaxed yet refined silhouette makes it the perfect ensemble for those laid-back days. 
The scoop neckline provides a chic touch, contrasting beautifully with the breezy, sleeveless design. Whether heading to a weekend brunch, a beach outing, or just lounging with friends, this dress ensures you're doing it with an effortless charm.
Styling the LBD for Your Body Type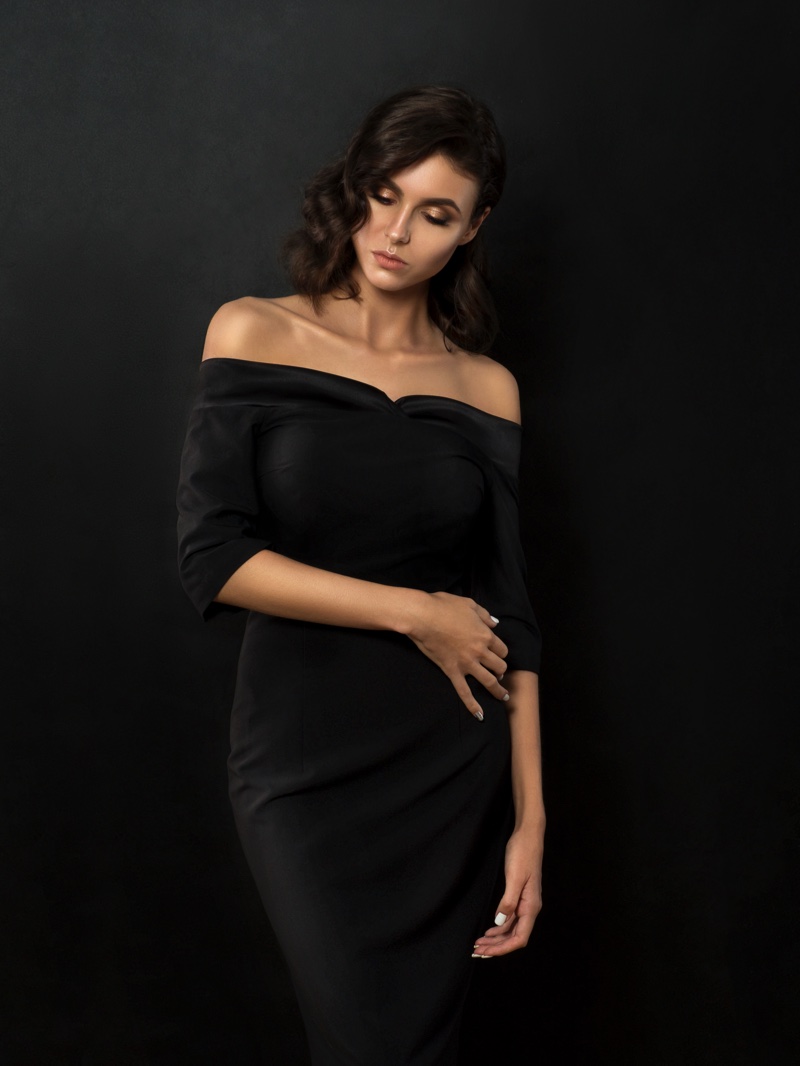 Discovering the perfect little black dress is all about complementing your unique body type. Here's a handy guide to help you navigate choices, ensuring your LBD looks stunning and perfectly flatters your silhouette.
Hourglass:

Look for dresses that cinch at the waist to accentuate your balanced bust and hips.
Consider V-necklines and wrap dresses that flatter your proportionate figure.

Rectangle:

Opt for dresses that create the illusion of curves, like those with ruching or peplum details.
A-line skirts or dresses with a belted waist can help define your shape.

Pear:

Aim for dresses that draw attention to the upper body, like embellished necklines or cap sleeves.
A-line and empire waist dresses can help balance out wider hips.

Inverted Triangle:

Choose dresses that shift focus to your lower body, with fuller skirts or ruffle details at the bottom.
V-necklines can help break up a broader shoulder area.

Apple (Round):

Empire waist or tunic-style dresses can be flattering, drawing eyes upwards and skimming over the midsection.
Opt for dresses with a slight V-neck and avoid those too tight around the waist.

Petite:

Look for knee-length or slightly above-the-knee dresses to elongate the legs.
Vertical details or seams can create the illusion of height.
Final Words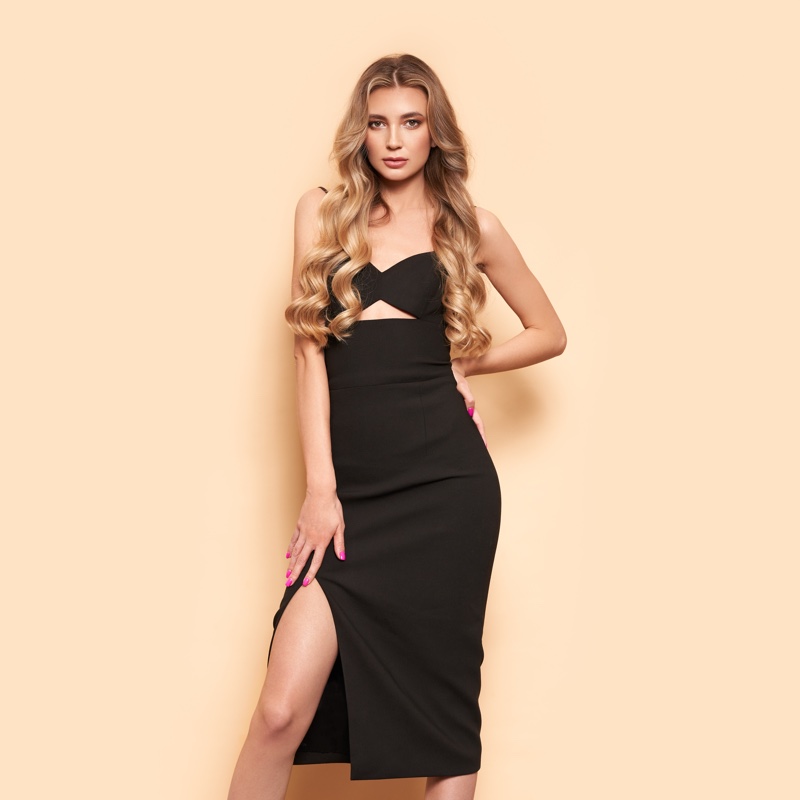 Seeing the diverse styles of the little black dress highlights its enduring allure in the world of fashion. As we've journeyed through its various aesthetics, from sultry date nights to breezy casual outings, it's clear that the LBD isn't just a piece of clothing — it's an emblem of self-expression.
It has evolved with time yet remained rooted in its foundational promise: offering every woman an ensemble that fits her individuality. In our fast-paced world where trends come and go, the LBD stands unwavering, echoing wisdom that surpasses fleeting fashion fads.