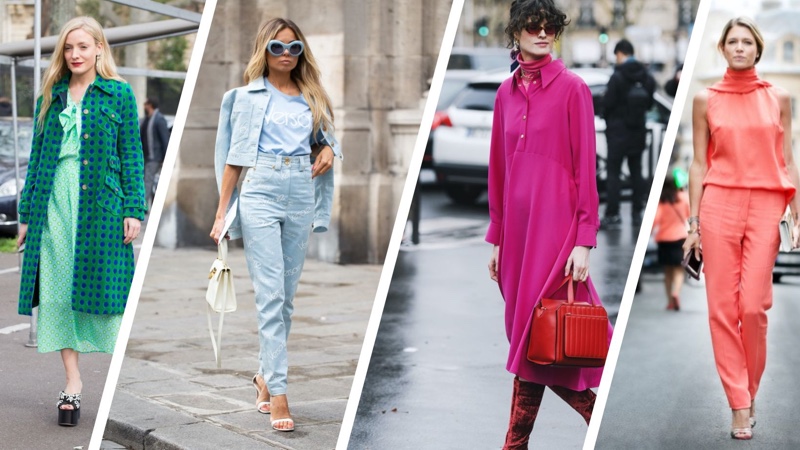 Do you find yourself stuck in a rut with mundane fashion choices? It's high time you unlocked the potential of monochrome outfits. Whether you want the timeless elegance of black or desire to dabble in more daring, spirited colors like pink, green, or red, monochrome dressing presents the ideal canvas to project your style and make an unforgettable mark.
Our guide is your portal to mastering the craft of the monochromatic look, gifting you ideas and practical suggestions to engineer looks that are ahead of the fashion curve and distinctly yours.
Monochrome Outfits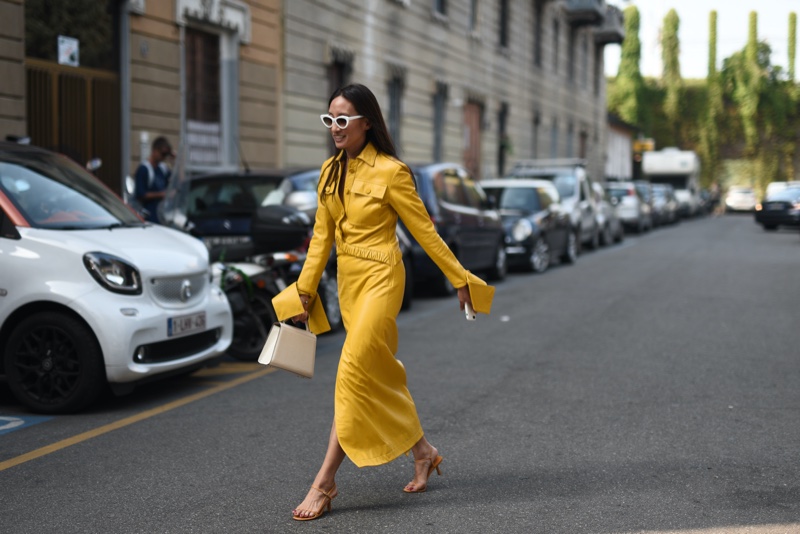 So what is monochromatic fashion? It's a look made using one single color available in different shades and hues but in the same color family. Whether you're curious about immersive, all-black looks or attention-grabbing pink monochrome statements, we have it all mapped out for you.
This fashion trend isn't confined to the monotonous blacks, whites, and grays. It's a malleable style, and monochrome looks invite you to wander through the complete spectrum of color. So, let's dive deep into the boundless world of monochrome fashion.
Pretty in Pink Monochrome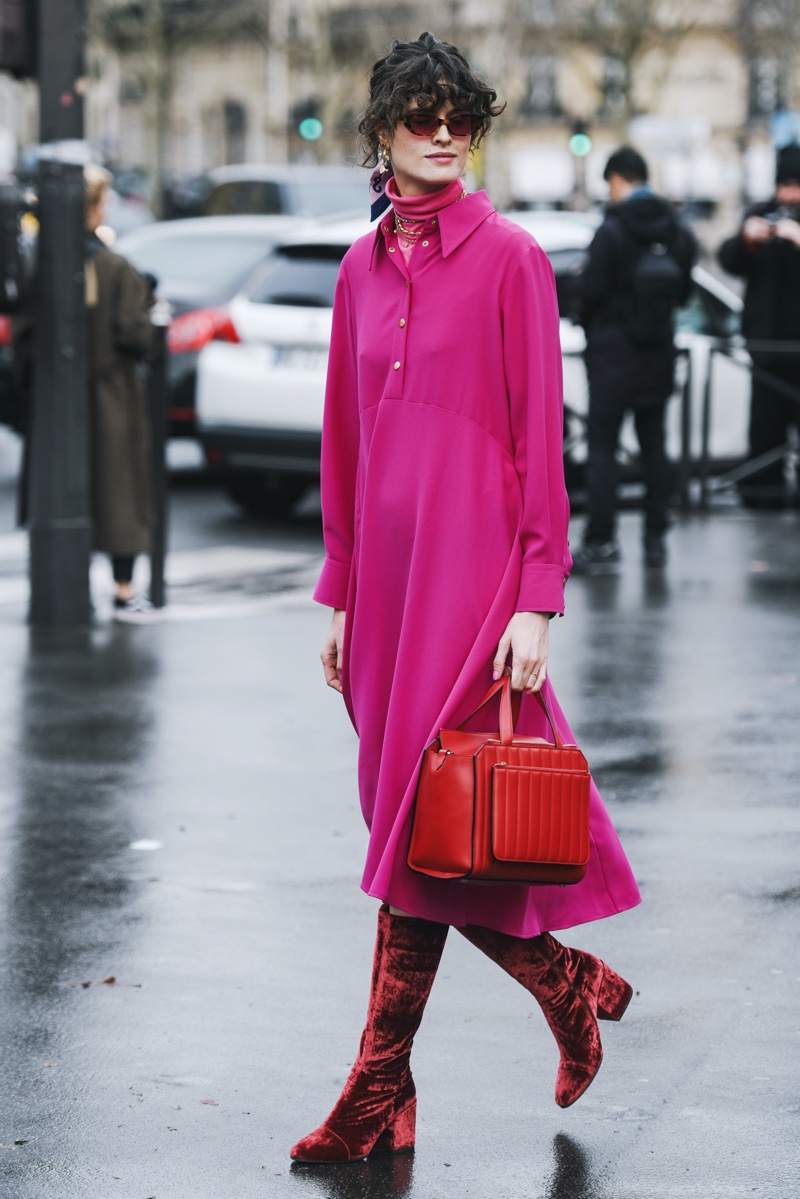 If you're looking to make a feminine and bold statement, pink monochrome outfits are your answer. Pink is a versatile color ranging from soft pastels to vibrant fuchsias, giving you endless possibilities to express your personal style. Whether attending a glamorous event or wanting to add a touch of whimsy to your everyday look, pink outfits will turn heads.
Embracing Different Shades of Pink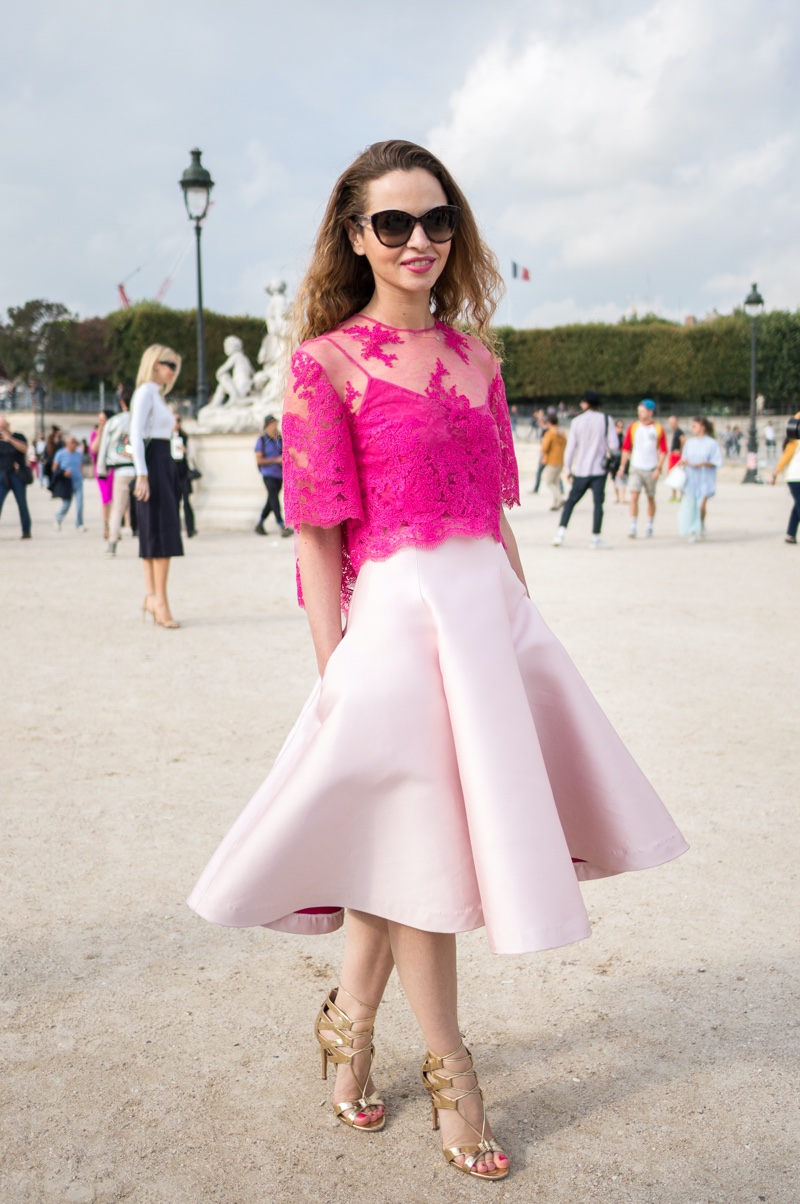 Pink outfits allow you to explore the entire range of this captivating hue and take on the dopamine dressing trend with bright colors. From delicate blush to vibrant magenta, you can mix and match different shades to create a look that is uniquely yours.
Consider pairing a soft pastel pink blouse with a bold hot pink skirt or layering different shades of pink through accessories like scarves, jewelry, or handbags.
Command Attention with Red Monochrome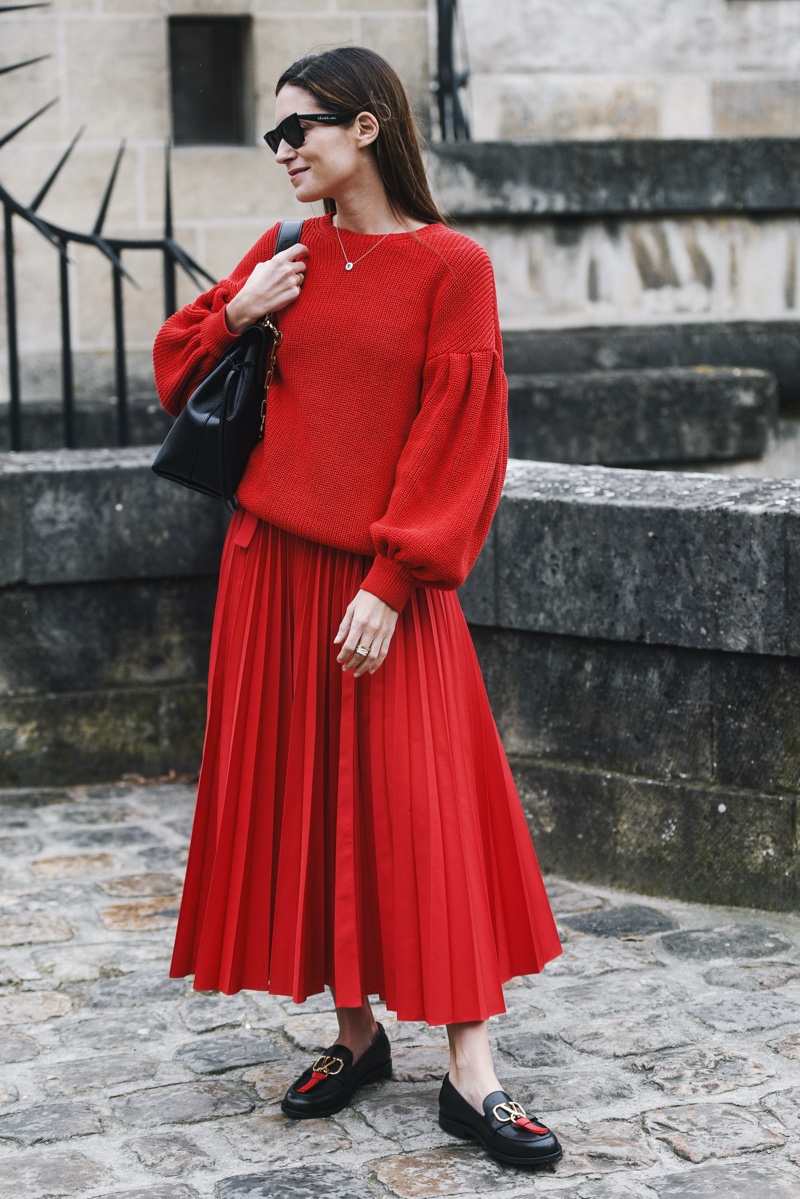 A red monochrome outfit is ideal for those who want to make a bold and confident statement. Red is a powerful and passionate color that commands attention and exudes strength.
Whether you opt for a fiery and vibrant shade or a deep and sultry burgundy, a red monochrome outfit will turn heads wherever you go.
The Allure of Black Monochrome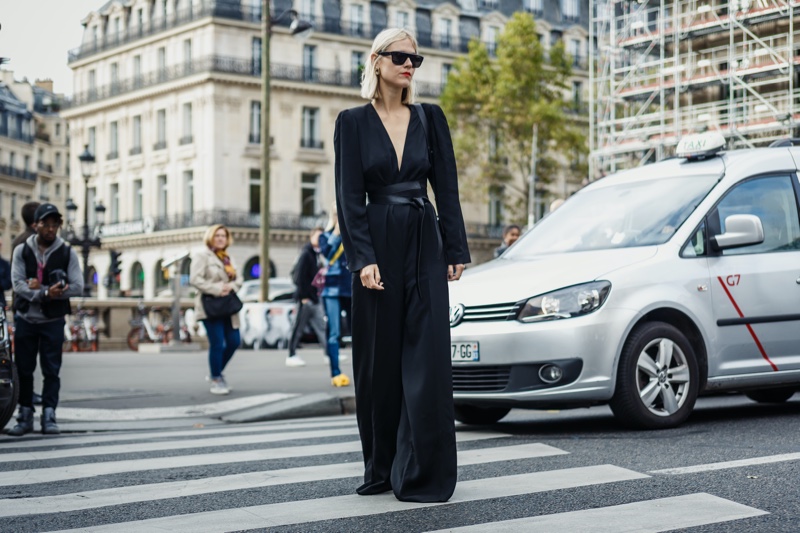 Within the world of stylish monochrome outfits, black holds the supreme position. It's an enduring and versatile hue, radiating a finesse and elegance that is hard to match. Whether your destination is a lavish event or you are seeking to inject a hint of boldness into your day-to-day attire, a black ensemble is your ideal pick for an easy way to take on the trend.
Mixing Textures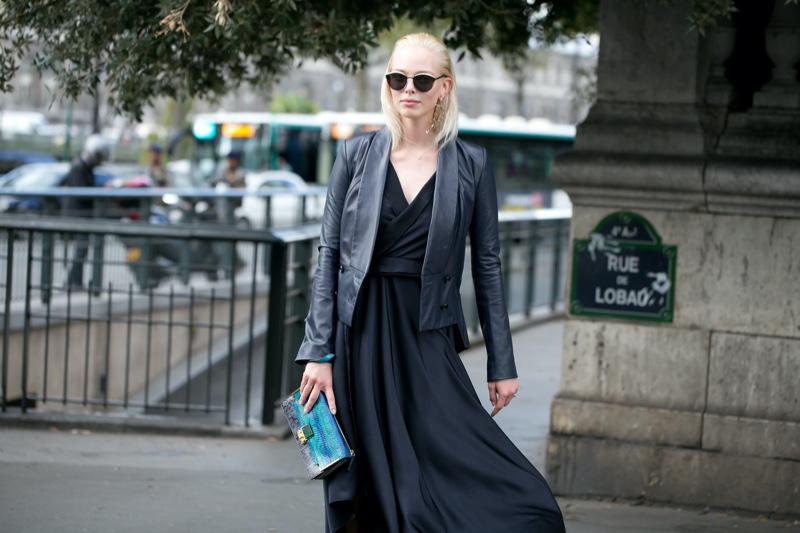 Experimenting with diverse textures can add variety to your black monochrome ensemble. You might pair a smooth leather jacket with a light, billowing chiffon skirt or combine a warm knit sweater with well-fitted black trousers. The mix of textures creates an appealing visual difference and instills a sense of luxury in your overall appearance.
Green Monochrome: Embrace Nature's Palette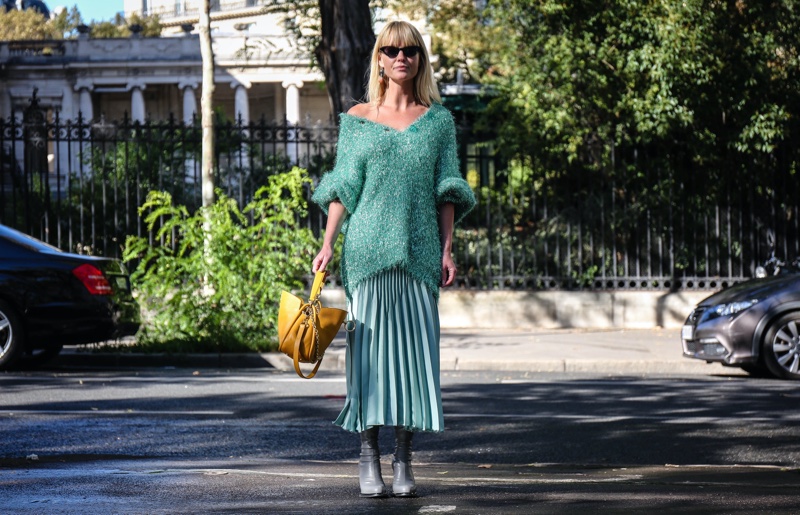 A green monochrome outfit is ideal if you want to make a statement and connect with nature. Green symbolizes growth, harmony, and renewal, making it a powerful color to incorporate into your style. Whether you opt for a soft and serene mint green or a bold and vibrant emerald green, green monochrome outfits will make an impact.
Exploring Different Shades of Green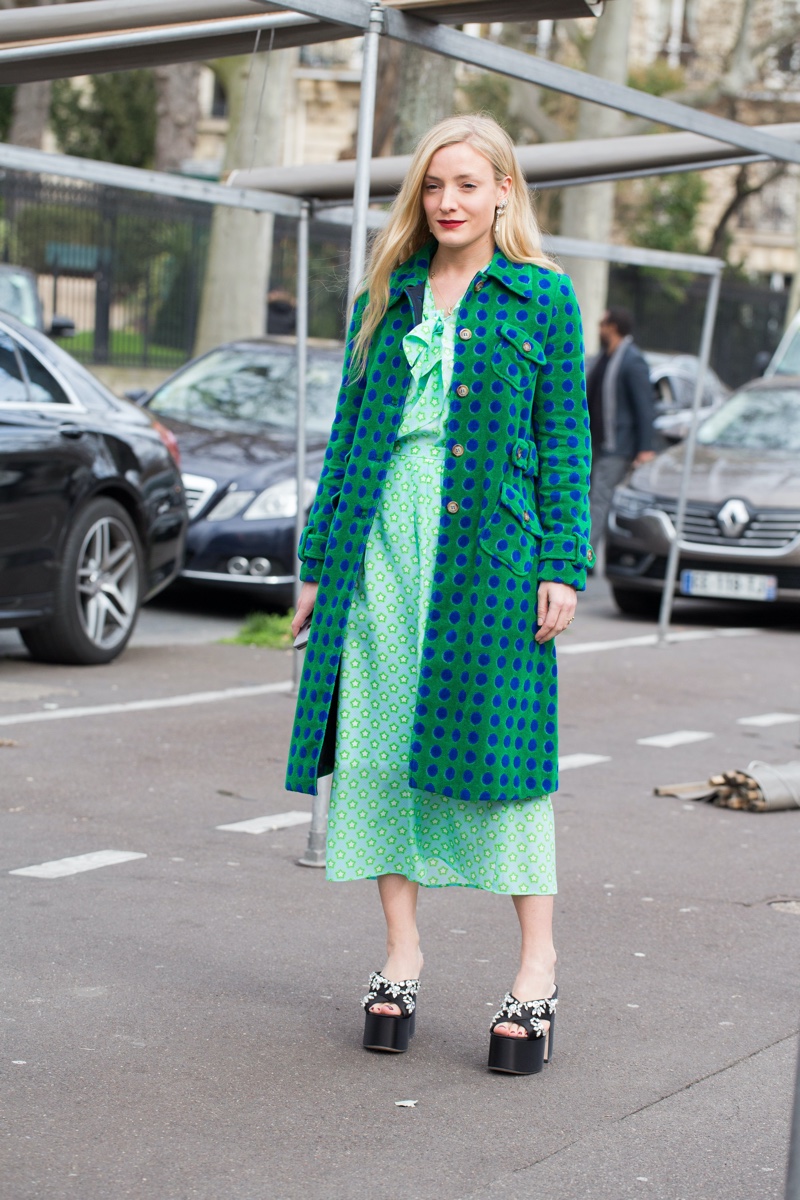 Green monochrome looks offer a wide range of shades, allowing you to express your style and preferences. From light and airy pastels to deep and rich jewel tones, there's a shade of green for every occasion.
And don't be afraid also to wear prints. Consider pairing a mint green blouse with forest green trousers or layering different shades of green through accessories like scarves, belts, or shoes.
Serene in Neutrals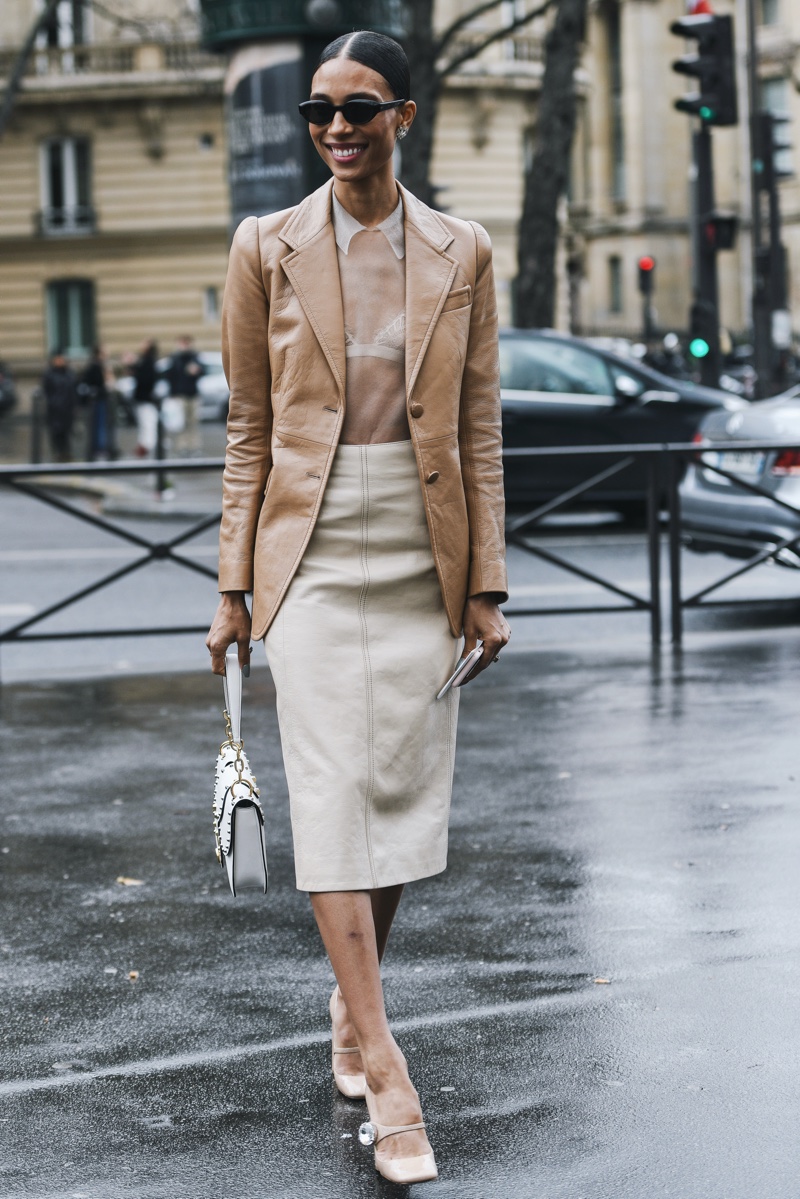 Delving into monochrome neutrals unlocks a world of sophisticated charm. Try pairing a beige blazer with a lighter-toned top and a high-waisted skirt of the same hue for an elegant and polished aesthetic. An ensemble of a camel top, beige matching trousers, and a khaki trench coat speaks of refined luxury.
Crisp in White Monochrome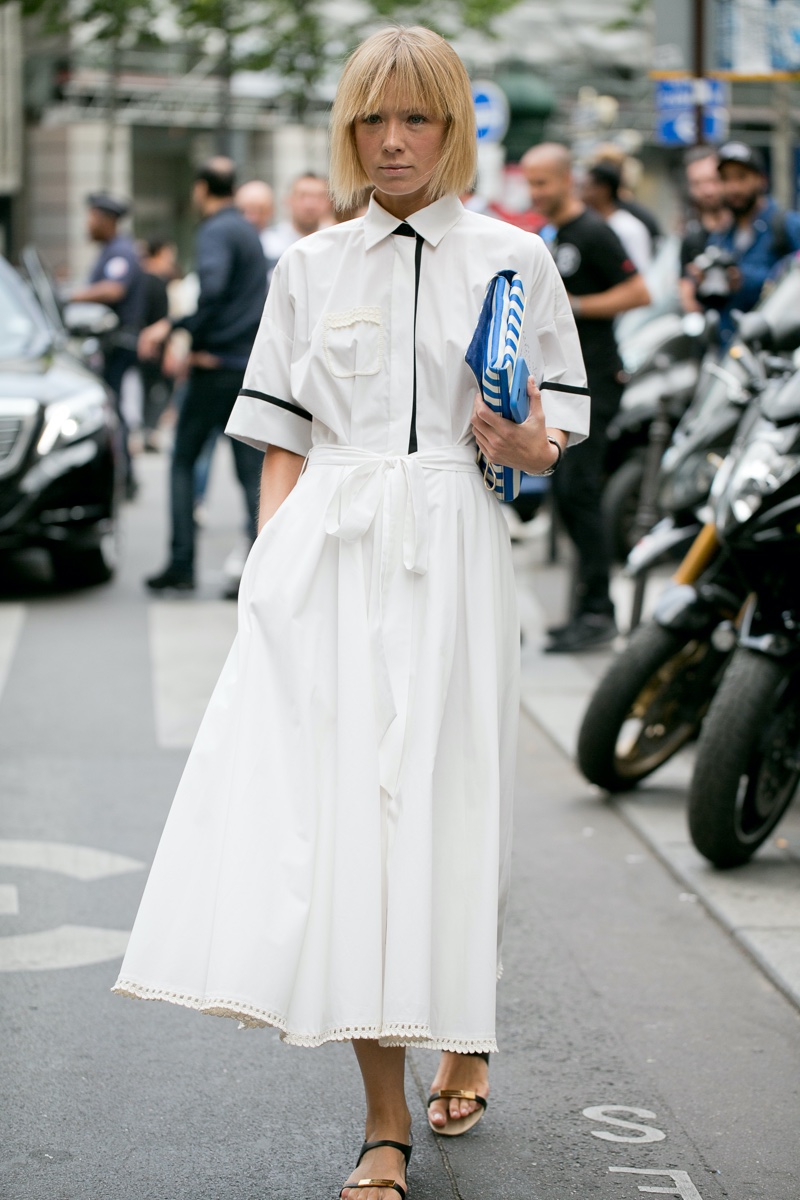 Stepping into the world of all-white outfits is akin to exploring an untouched canvas of style. Here, the drama unfolds through the interplay of textures and proportions. Consider a combination of a structured white shirt tucked into a flared skirt; it provides the perfect blend of tailored sophistication and feminine grace.
You can also explore a white blazer paired with matching trousers, a white turtleneck, and white jeans for a chic, professional ensemble.
Styling Tips for Monochrome Looks
Adding Neutral Accents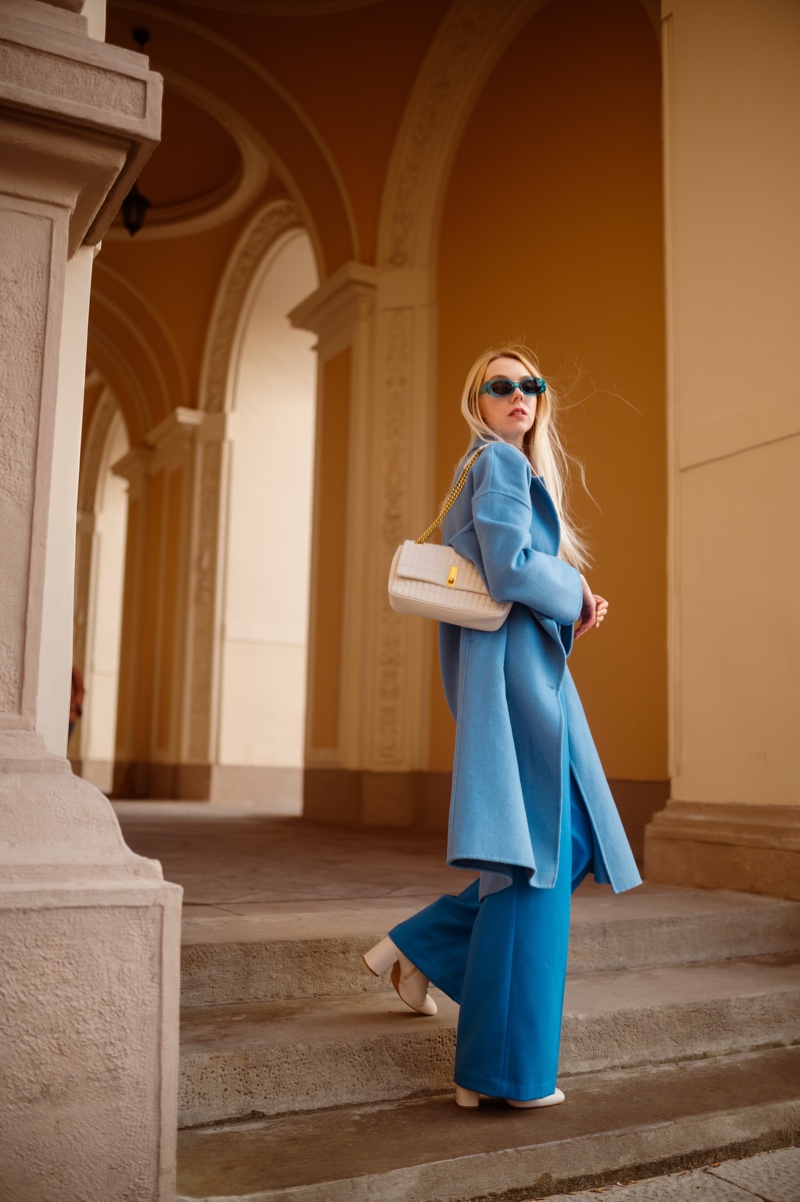 Consider weaving in neutral highlights to gently disrupt the color if you're tentative about diving into an entirely monochrome look. Accessories in black or white, be it belts, shoes, or handbags, can blend with your monochrome style without sacrificing its inherent charm.
Mixing Textures & Prints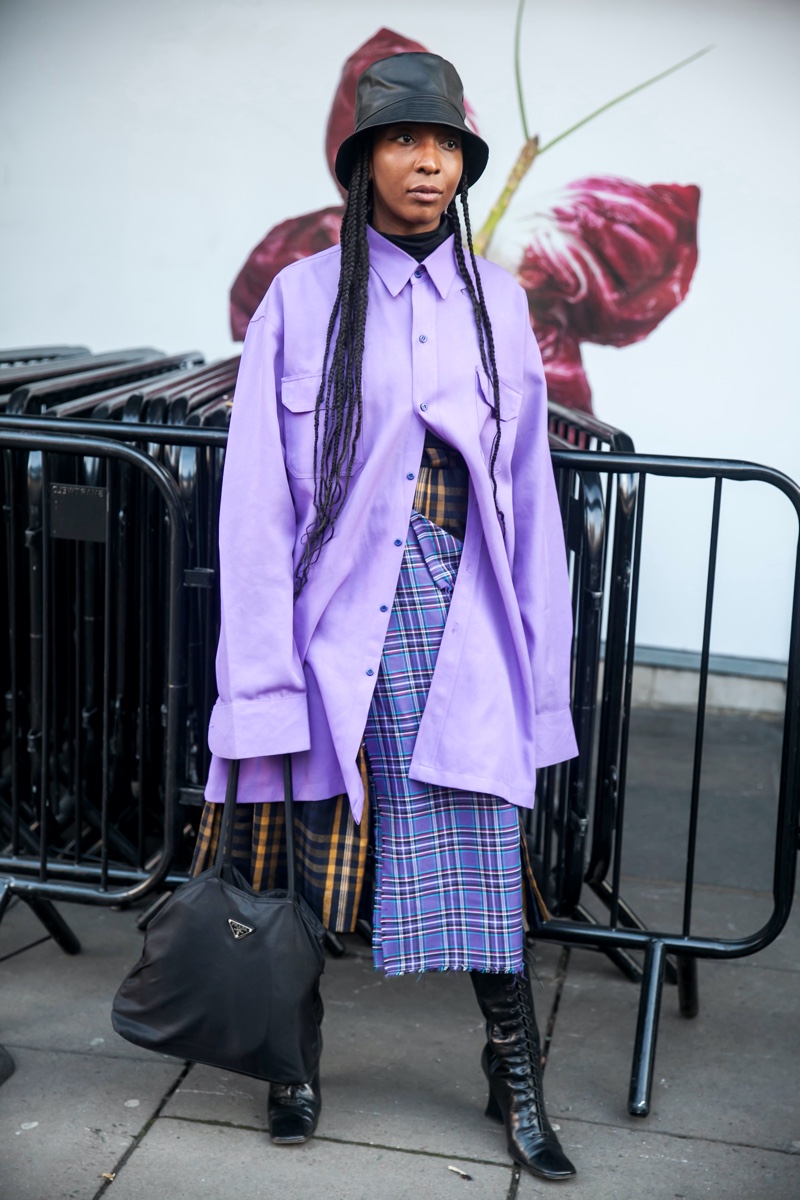 For a more adventurous monochrome outfit, dare to mix and mingle different textures and prints. Consider coupling a slick silk blouse with a textured tweed skirt or a sequined top romancing a flowing chiffon skirt. Be bold with fabric experimentation – it's a trusted strategy to enhance depth and manifest a visually enthralling ensemble.
Incorporating Denim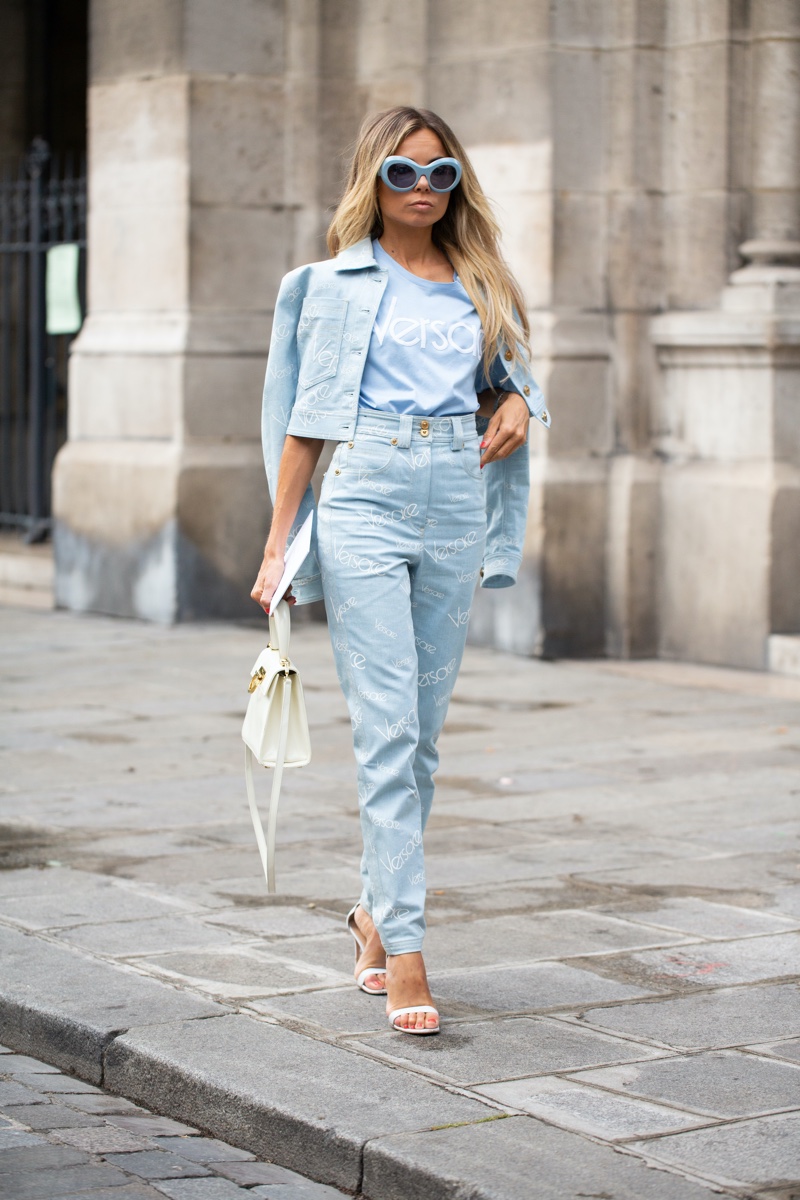 Daring and timeless, denim monochrome or the Canadian tuxedo can be your ticket to a style that's effortlessly cool. Embrace the casual appeal of denim, from the classic blues to the crisp whites, giving a nod to the cowboy roots or channeling a modern urban flair.
Mix textures, from distressed jeans to sleek denim jackets, to introduce depth. Denim-on-denim is not just a fashion statement—it's a declaration of independence, a homage to a fabric that stands for resilience and never goes out of style.
Final Words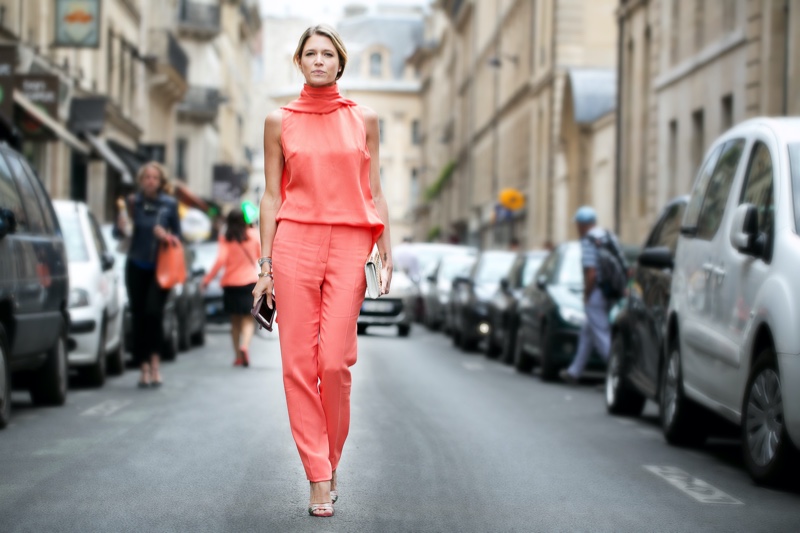 Learning to wear monochrome outfits can provide a fresh perspective on your style. With the ability to play with shades, textures, and accents, these outfits offer endless opportunities for self-expression.
Each color presents a unique narrative, from the commanding simplicity of black and the vibrant audacity of red to the feminine allure of pink or nature's harmony in green.
With this newfound knowledge, dare to redefine the narrative of your style, engage in a fascinating dance with colors, and let your monochrome looks make unforgettable statements, one hue at a time.