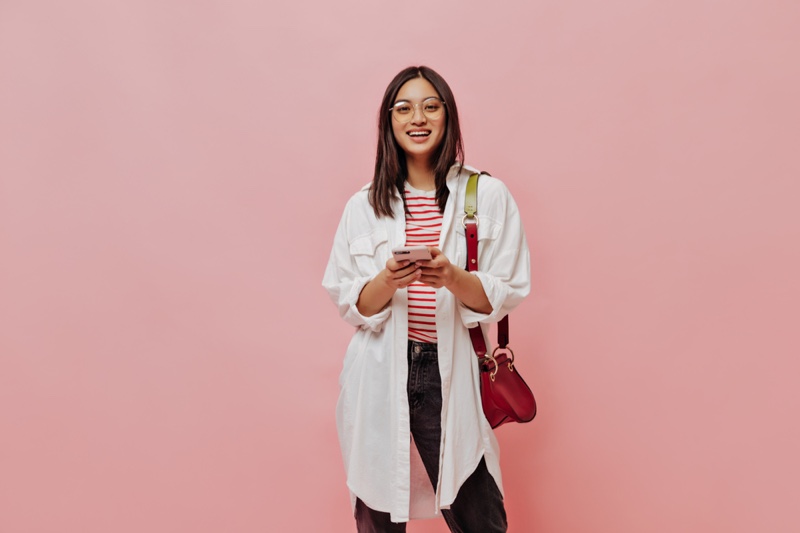 Everyone talks about chic dresses and fancy tops to lighten up your summer evenings, but what about the days you want to feel relaxed and laidback? In this case, an oversized shirt is a perfect choice. It's effortlessly cool and something you can put on and call it a day. You can wear the oversize shirt as it is or style it up with other outfits. Here are some excellent ideas that you can copy right away.
Oversized t shirt with leggings
Athleisure style is taking the world by storm because of its comfort aspect. You can slip into your comfy oversized t-shirt, leggings, and sneakers no matter where you're going or what you're doing. The style has become a new norm and is totally acceptable as casual fashion.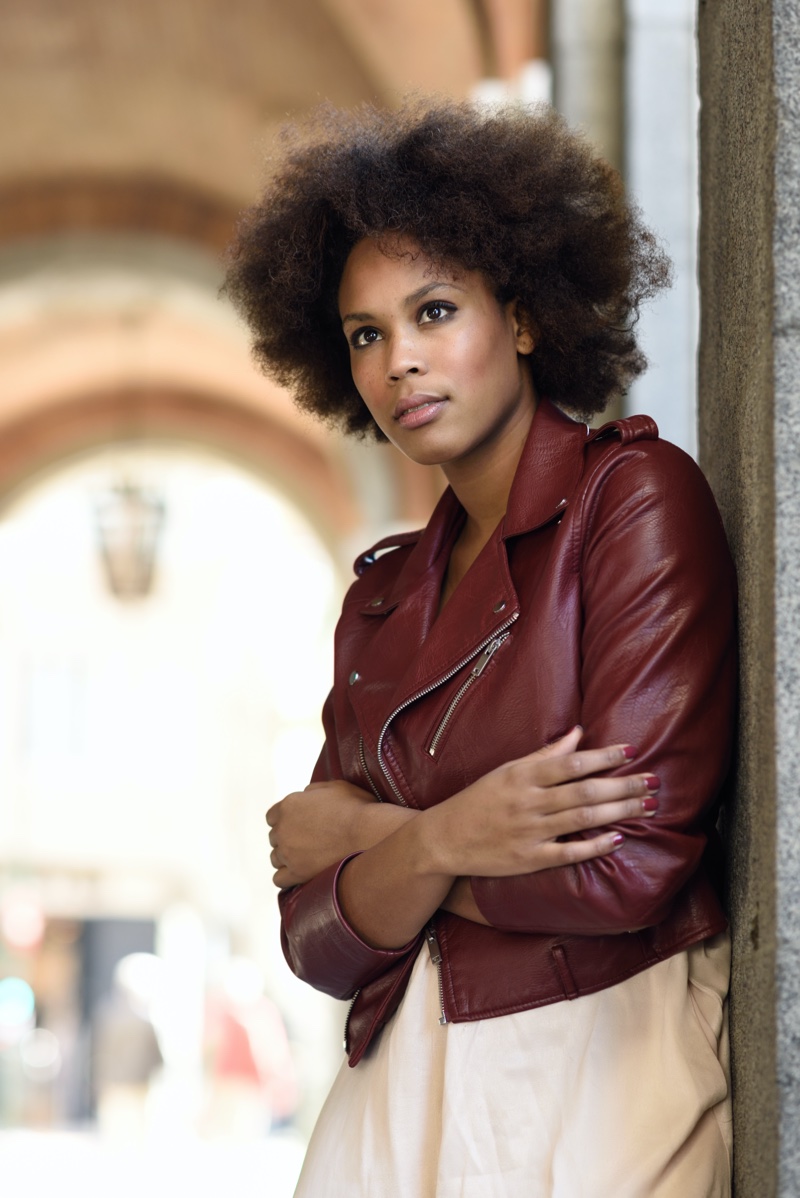 Leather Jacket and Oversized Shirt
You can toss your favorite leather jacket over your over a plain white button-up shirt and a slim fit dark washed jean. It's a chic combination perfect for weekends and celebrations. If you don't already own a leather jacket, find new styles at Fanjackets
Oversized t shirt and jeans
An oversized shirt is an easy-wearing option, and so are jeans; everyone has pair of jeans lying in their closet. You can bring it to use by wearing it with an oversized graphic t-shirt for a relaxed yet casual look. Opt for lighter tones to maintain a cool summer vibe.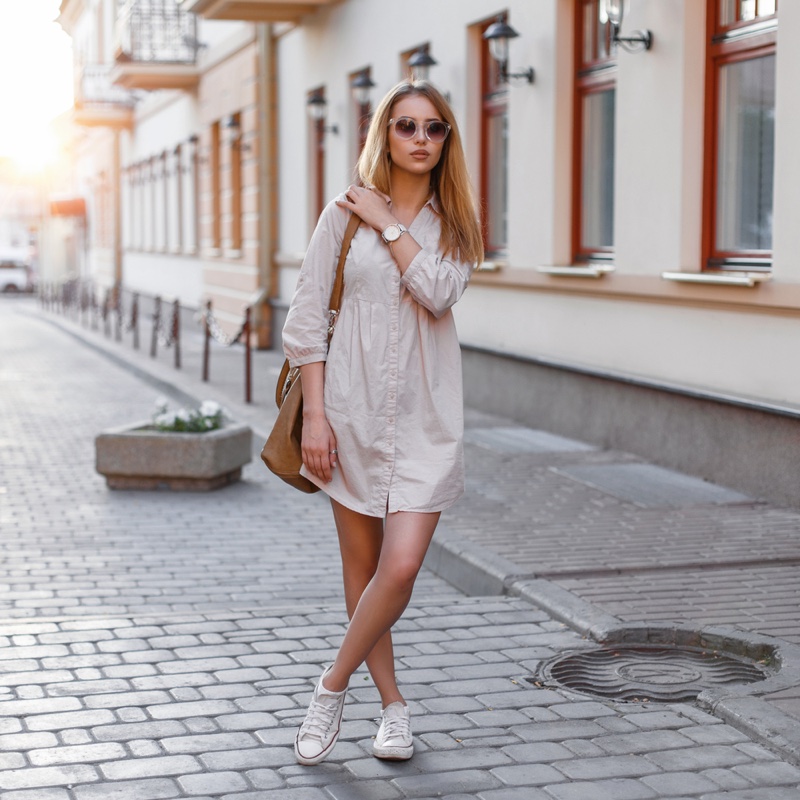 Big t shirt dress
You can wear your oversized t-shirt as a dress if it's long enough. The look is ideally suited for beaches and picnics where you can sit back and relax. You can also make it look casual with denim or a womens leather motorcycle jacket and a pair of sneakers, and you're all set to go.
Tuck in a large shirt
You can keep your oversized shirt tucked in but make sure it's not tightly tucked like a formal shirt, keep it loose and let it drape well for an effortless look. You can optionally toss a cotton jacket over your shoulder if the weather is chilly.
Striped oversized shirt with jeans
Even though most of the styles above are based on black and white colors, it doesn't mean it always has to be this way; you can experiment with different prints and patterns, starting off go for simple stripes or check then you can move on to more complex patterns once you're comfortable enough.
Oversized Shirt with Leather Blazer
Leather blazers are refined while oversized shirts are more casual, you might be thinking how will both go together, but surprisingly the combination does look super edgy. You can partially tuck your shirt in a slim fit jean and nail the look with a classic leather blazer women.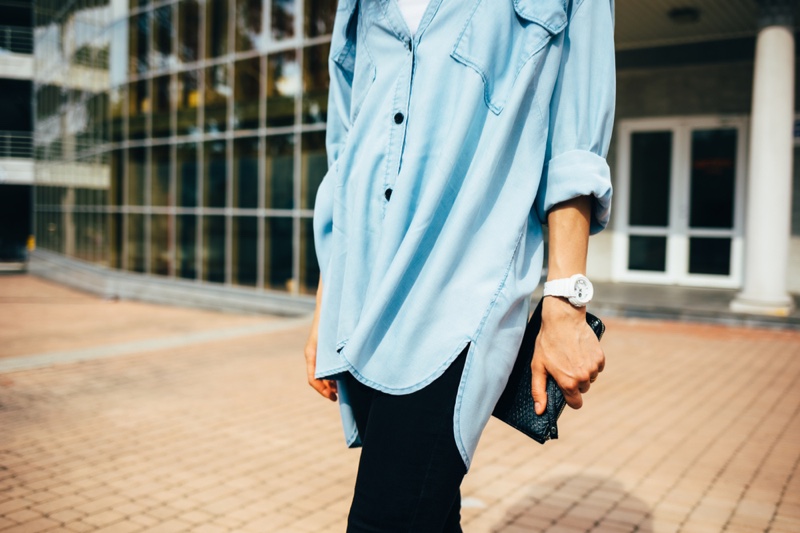 Oversized Chambray Shirt
Chambray shirts are some of the most fabulous styles there is. They come in loads of different colors, especially light topical shades, perfect for spring and summer. You can wear it with leather pants to look sharp or combine it with shorts are a relaxed appearance.