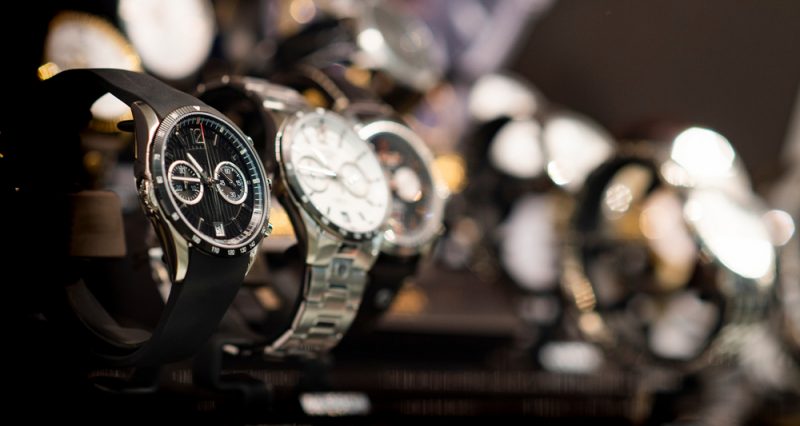 Are you searching for a wristwatch for someone that you love? If it is a guy, you need to know a bit of them. It does not just understand what their wrist size will be, but more intimate details about the things they like and prefer doing. Some wristwatches have many different capabilities. Some are designed simply for telling time, whereas others are more applicable for those with sports-related aspirations. They could do deep-sea diving, hiking, or perhaps they enjoy the many tiny features that are often found on the most advanced watches on the planet. Based upon these parameters, it will be easy to start looking for the best wristwatches for men. In particular, you will be able to choose the right one for that special guy in your life that does need a new wristwatch.
Different Types of Wristwatches
There are several different types of wristwatches available. For example, let's begin with the type of display that the watches are going to have. This could be digital, analog, touchscreen, tactile, or even new hybrid wristwatches. Analog watches are the most familiar to most people. They will have an hour and minute hand that will display the time most traditionally. Digital wristwatches will typically have an LCD screen in many different colors, are often powered by electricity, and use a quartz crystal to maintain the time. A hybrid watch is a combination of both of these. At first glance, you will believe that it is nothing more than a standard analog watch. However, they will also have the ability to transition to an LCD screen, which is an appealing aspect of their capabilities. Tactile watches represent the watches that people used hundreds of years ago. This is typically a pocket watch that will come in various sizes and styles. Finally, you have the trendy touchscreen watches, such as those made by Apple and other companies that provide outstanding features that could previously only be found on larger devices.
Choosing a Watch Based Upon Their Habits & Style
Some men have domestic habits. For example, they will have routines of going to work, going to meetings, and then sitting at home. These individuals are not likely to be concerned with the newfangled settings and capabilities of a hybrid or touchscreen watch. On the other hand, if you have a guy in your life that plays a lot of sports or does adventurous activities in the great outdoors, the touchscreen watch might be the right choice. A standard analog watch might be the most appropriate for those with more archaic values and habits, such as going to dinner with friends and colleagues. Finally, if you have a person in your life that does all of this, you may have to choose between touchscreen watches and hybrid watches which are trending quite highly.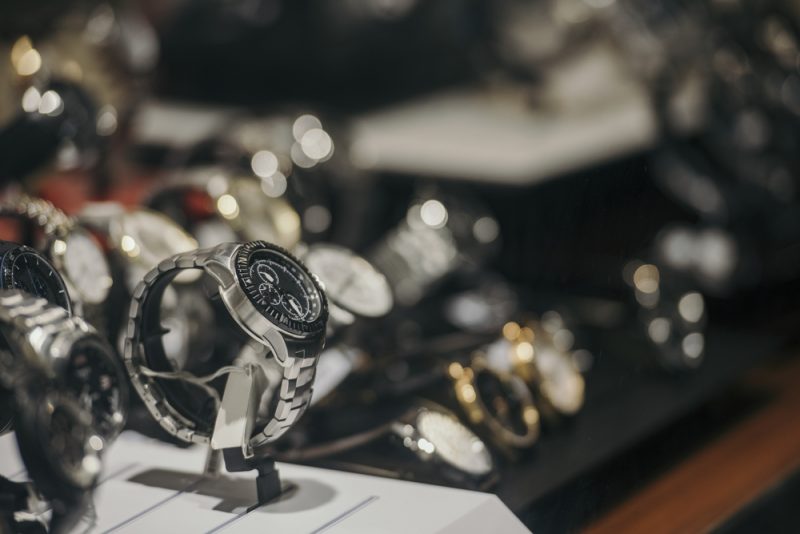 Find One Online Today
The easiest way to buy watch online today is to determine what type of watch would be best suited for that guy in your life and begin to search for that particular style. If you are looking for an analog watch or want one of the newer touchscreens, start searching for those on your favorite online store. You may also find specialty stores advertising on the search engines, which will lead you to many different options. This will include the latest releases and those from last year, which will help you save quite a bit of money you finally make your decision.
Choosing the Right Watch Style
The last thing to consider is the style of the watch. From far away, people will see that a person is wearing a watch. That person may be concerned about how it fits with the clothing they are wearing. They may also wear different watches for different occasions. For example, if they are consistently wearing formal wear, getting an analog or a tactile watch might be the best choice. If they do not like wearing watches, the tactile watch might be the only choice you have available. If the person you are getting this for is into high-tech gadgetry, a touchscreen watch will go with anything they are wearing. That is because it will highlight the outfit they have chosen, regardless of where they are going or who they are meeting at any given point in time.
How to Choose an Affordable Wristwatch
Selecting an affordable wristwatch could be what helps you make your final choice. For example, if you are on a budget, you will still want to get them something they will like, yet also save money at the same time. This takes the most significant effort for many people trying to find a wristwatch for a man. The prices for these watches can range from just $100, going as high as a couple of thousand dollars, depending upon their capabilities. The watch's affordability is often connected to what it is used for, who designed it, and the different features that it has available. For example, if you are getting a diver to watch, these are often extremely expensive because of their ability to work underwater several meters below the surface. The same is true for touchscreen watches, especially those from Apple, that will cost a minimum of several hundred dollars each. However, as each new version of these watches comes out, the older models are often discounted, and this is where you can find a great deal on something that they will enjoy.
Choosing the best wristwatch for that man in your life does not have to be complicated. It takes understanding what they like, where they will use it, and where you can find it for the least amount of money. It will be easy to decide which one they will prefer and how to get one for a sale price by following these steps. Once you have gone through all of this, you will know that you have chosen the best wristwatch for your man at a price that will be affordable.