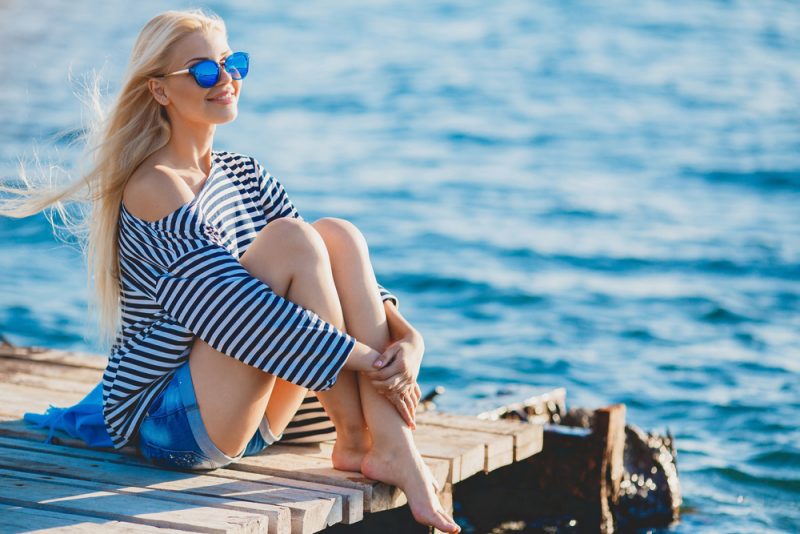 Every season requires different clothing. Fall is all about oversized sweaters, in winter we wear the chicest snow boots, spring demands colorful dresses and summer is the season when we let our skin breathe and wear light clothing. If you are a person who can't wait for summer to come just so you can take off those multiple layers we wear during the rest of the year, you are not alone. There is something about the rising temperatures that just lifts your spirit and fills you with joy—no more layering and drowning in wool coats and sweaters.
If there's one thing on our minds as soon as summer knocks on our doors, that is taking out those bright, carefree summer clothes and switching it up with simple summer attire.  However, we all know that high temperatures and humid air can make skin-to-fabric contact less bearable. This means that the perfect summer outfit should be lightweight, functional, and, most importantly – stylish. These tips are all about helping you pull off the laid back summer outfit by striking the ideal balance of comfort, quality, and style.
Comfy Graphic Tees
Anyone would agree that there is no piece of clothing as light and comfortable as a cotton T-shirt. Feeling light and airy is the number one priority during the hot summer months, and a cotton half-sleeved tee is the best way to do that. A plain white tee is a summer staple, but this summer level up the T-shirt game and opt for a graphic tee instead. Nothing looks more laid back than a printed choose joy shirt paired with your favorite boyfriend jeans. Besides, whether you decide to run errands, have a cold mocha frap at your favorite coffee shop, or go to the country fair, printed tees are suitable for almost any occasion. Layer them on top of a cute sundress to create an edgy look and mix things up a little bit.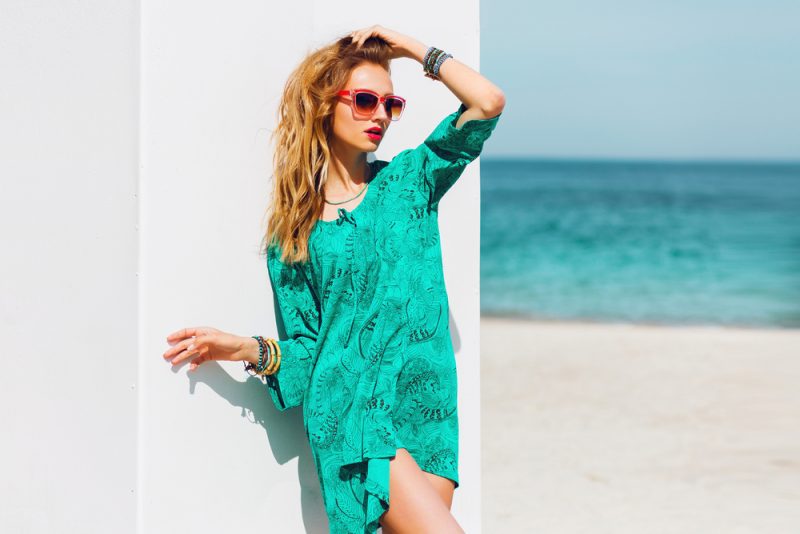 Make Room for Everyday Breezy Dresses
When you are rushing through the door and feel sweaty before you even leave the house but still want to look put together, there is only one piece of clothing that can save you. A light summer dress has the power to make you look effortlessly chic even if you spent quite the time to pick an outfit. The list of dress varieties is never-ending so that you can choose anything from a skater dress to a maxi dress with a bold pattern.
Dresses are fun, flirty and you can even wear them at the office, so they check all the boxes required from a clothing item for any occasion. Nothing can replace that airy feeling they provide throughout the entire day. Not to mention that they are very versatile, so you can achieve different outfits with a single dress depending on what you pair it with. A floral dress can be paired with a denim jacket and strappy sandals for a cute, girly look or wear it with a leather jacket and edgy boots for a biker-girl outfit. No matter how you wear it, make sure you arm yourself with a few dresses that will keep you cool all summer long.
The Light Carryall Bag Will Be Your Best Friend
You don't need to wait for summer to bring out the large and spacious bag, but once it strikes – you would definitely want to have it, and here is why. You wake up, go out and end up at the farmers market. On your way home, you just can't help it but purchase that book and fresh bouquet, and then you realize you can't carry it all. A sizeable DIY tote or a spacious, light summer bag will be more than welcome on these summer walks. It should be big enough to fit the essentials, like phone, wallet, sunglasses, drink bottle, and still have enough room to fit more stuff bought on the way back. The laid back carryall is here for whatever you want to throw in it, and it comes in an array of sizes, shapes, and materials.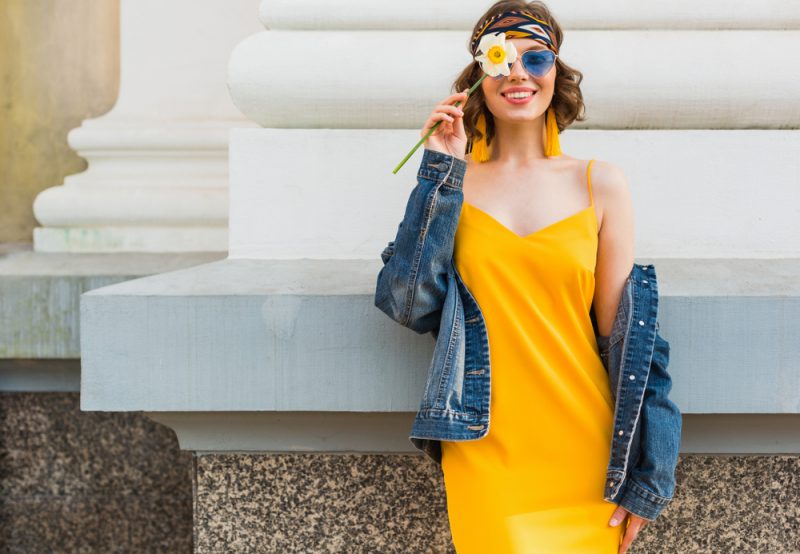 Denim – In Every Single Form
Skinny jeans might be a winter essential, but we simply can't get enough of boyfriend jeans during summer. They are perhaps one of the most versatile bottoms, and they come in so many different styles. Boyfriend jeans are casual, comfy, and fit ideally in that relaxed summer boho-chic vibe, but make sure to opt for lighter shades of blue and leave the darker ones for winter.
Jean shorts have been a summer staple, what seems like forever, but instead of your usual super-short denim cut-offs, opt for the new, knee-length versions, which might be appropriate for more occasions. And when you simply can't imagine wearing jeans as temperatures keep rising, opt for an airy denim dress. They come in a variety of chic designs and will surely keep you cool during those hot summer days.
Mini Skirts, Make Way for Midi Skirts
As much as we all like mini skirts, we'd all go for midi skirts again and again when comfort comes into question. Not only are they chic and flattering, but they also give you a breathable, light feeling, and you can wear them all day long. Invest in that one midi skirt you like, and you'll be able to pair it with flats during the day and match it with heels at night.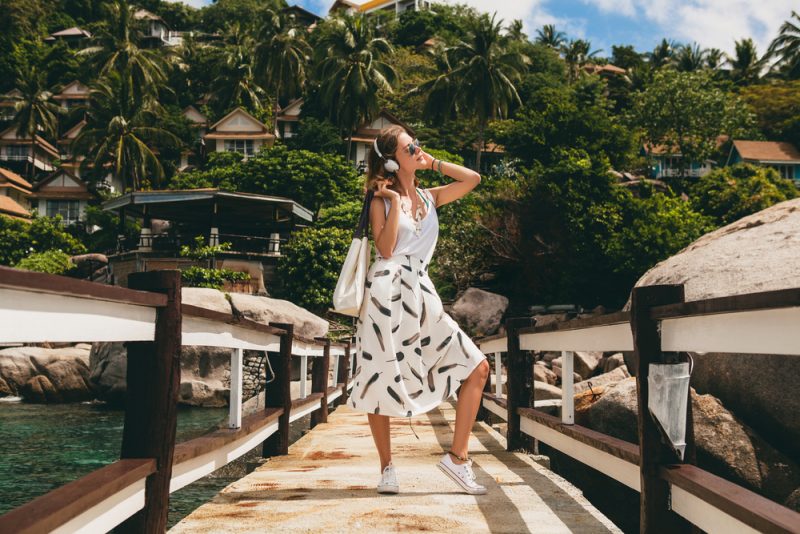 A Relaxed Approach to Dressing Up is Always Important in Summer
As soon as temperatures start rising rapidly, it's time to take all the layers off and switch up to those fresh, breathable summer outfits. Along with the hottest season of the year comes the urge to experiment with creative looks and follow trends, but these items are the critical features to achieving a laid back look year after year. New design details have the power to refresh any foundational style and make it feel fresh and unique, so there are many ways to be both stylish and comfy wherever you go.