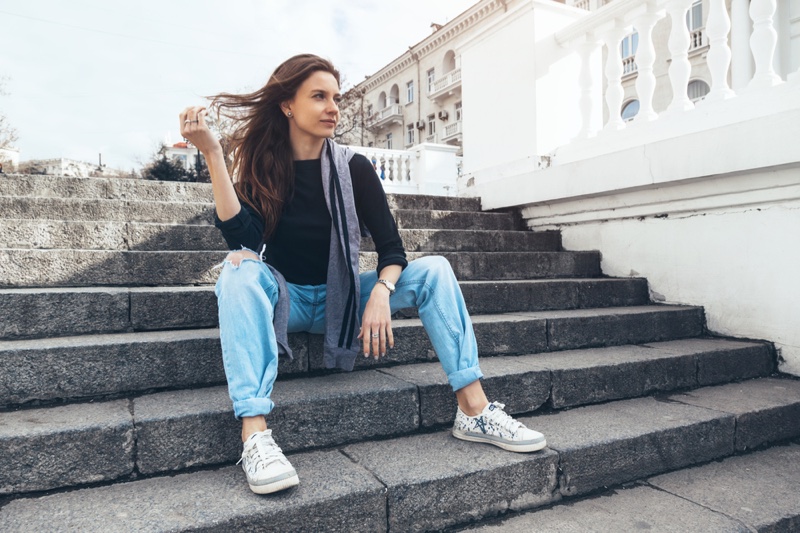 The boyfriend jeans trend is hot and here to stay –all because of you. The baggy pants are supposed to look oversized and borrowed from a guy but they have gradually become a hot fashion trend. When your goal is comfort and style, no other jean can give what the boyfriend jean can –loose legs, great design, and that touch of male. The boyfriend jean can be worn in a variety of exciting styles that allow flexibility and ease of use. Here are some cool things you can try:
1. Darker shades are best:
A quick fashion tip: dark shades are best for making you look slimmer. So, opt for boyfriend jeans of darker shade denim. You could also get a pair with slightly faded patches around the hips.
2. All baggy? Fine but get a slimmer size:
Although the style is basically a baggy style, you should still get a slimmer baggy cut. You don't have to move around with an oversized jean that makes you look ridiculously funny. The legs should be loose enough to qualify as slightly oversized but not enough to fit your pet dog.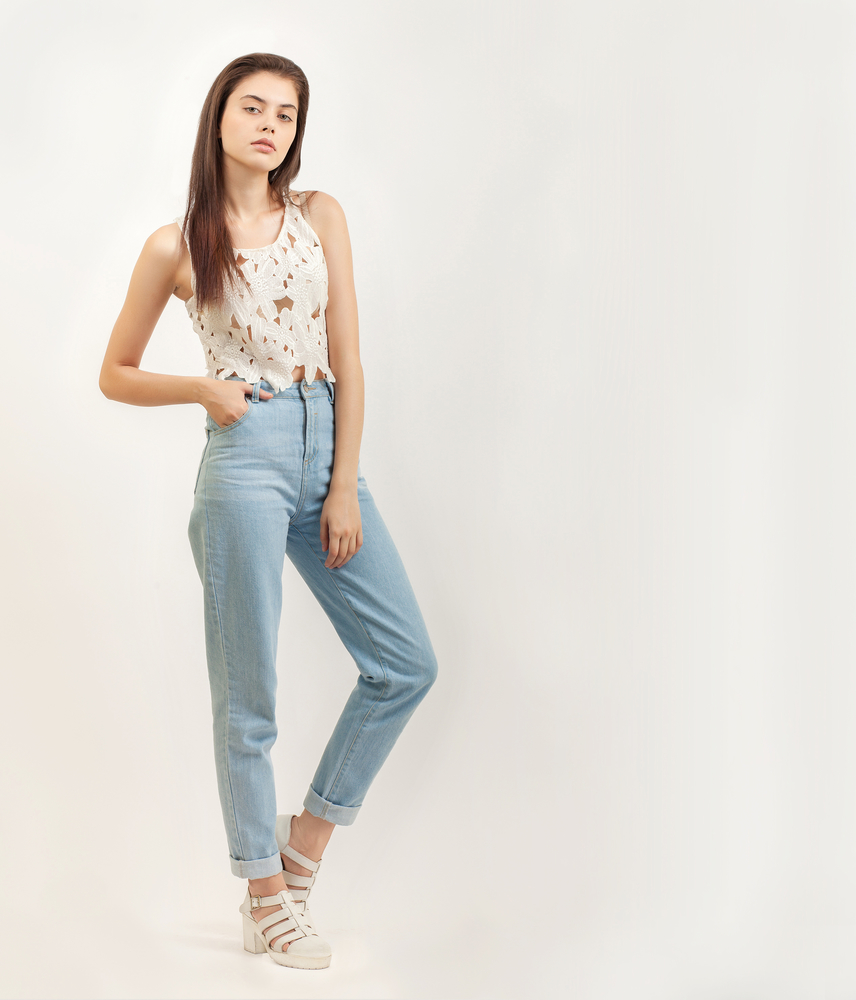 3. Get waist-fitted jean:
This is a no-brainer if you plan on going without a belt sometime. While you may not have a problem with showing a bit of flesh, it partially defeats the style and this is why you should get waist-fitted boyfriend jeans. Added to a crop top (billowy or tight), and a pair light-colored pumps, you are sure to hit it right.
4. Ripped vs non-ripped:
Depending on your choice (and of course on the code for the event), you can decide to wear a ripped boyfriend jean or just go with a non-ripped. Informal family parties, dinner dates, or a local football match are just a few reasons that can determine your choice but remember comfort comes first.
5. Try a scarf:
Oops! Never thought of that before? You can rock a brightly colored scarf with a cardigan shirt and your boyfriend jeans for that short walk to the mall or a nice afternoon lunch with your man. Go for scarves that are bright and allow airflow.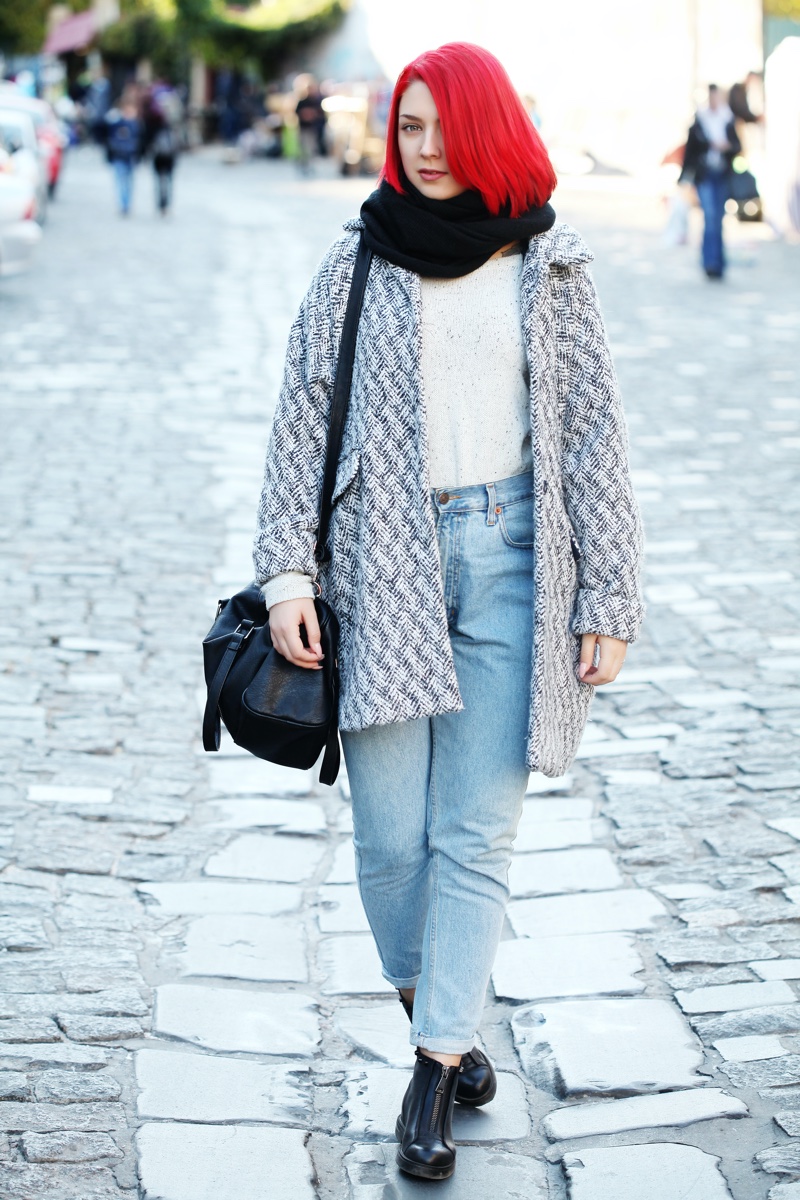 6. Try trench a coat:
Winter is here and you need the added protection from the cold. A trench coat is a great piece to combine with your boyfriend jeans this season. Go for a trench coat that is just below your waist and has fur-lined edges.
7. Shin-high winter boots:
Shin high winter boots are quite creative and will protect your feet from the biting cold. You may not like to wear stockings with your boyfriend jean but you can easily pull on a pair of winter boots and fold the hem of your jean around them.
8. Try them unrolled:
You can also choose to rock your boyfriend jean unrolled. Leave the legs hanging down. This adds a feminine touch since most men are used to rolling their jeans up when they wear them.