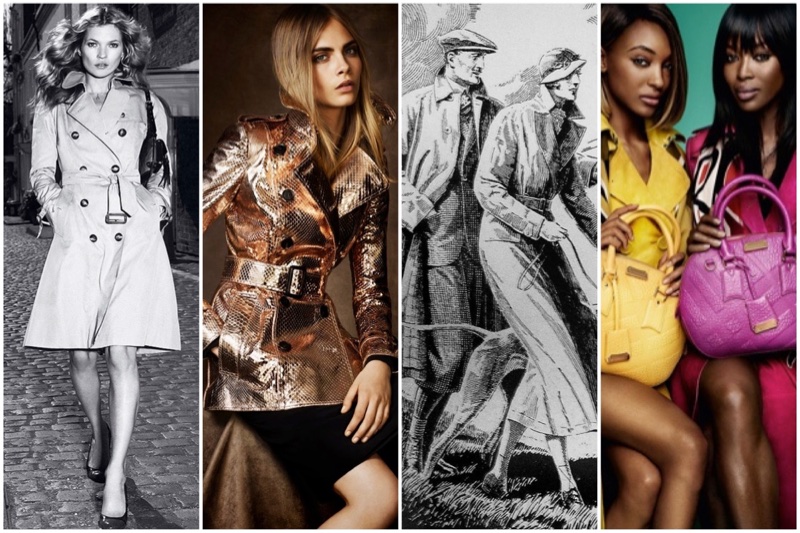 Burberry founder Thomas Burberry is often credited with creating the iconic trench coat. But how exactly did the iconic fashion staple get its start? The history will certainly surprise you. Burberry first created the water and wind proof fabric called gabardine in 1879. Using this material, Burberry would go on to design the first predecessor to the trench coat.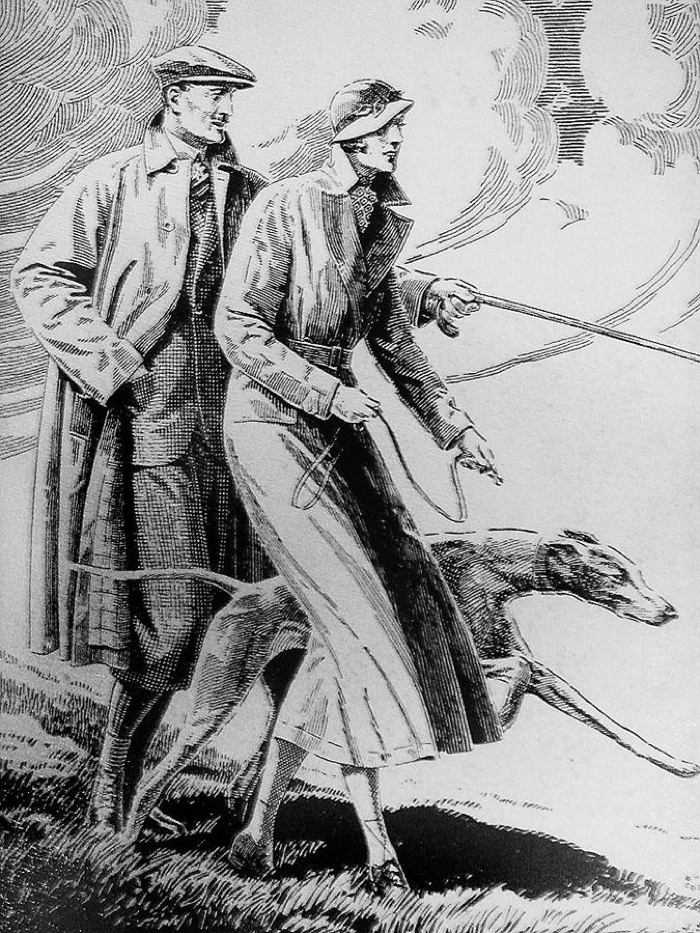 Later, the coat sold in the 1890s, and was ideal for field sports and soldiers during World War I. The khaki color and lightweight gabardine fabric would prove essential for soldiers in the trenches–hence the name trench coat. After the war, it transformed into a fashion statement for men and women alike thanks to movie stars who wore the stylish coat on film.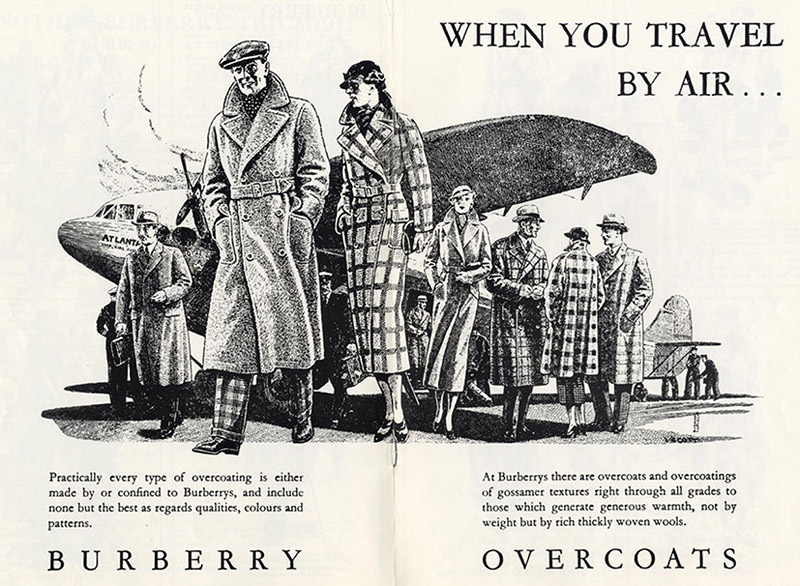 Burberry Trench Coat Design
What are the elements of a Burberry trench coat. The coat is long, hits at the ankles or calves and features epaulettes, storm flaps, buckles and metal D-rings. Historically, ten buttons decorate the coat with five on each side. These signature accents are still seen on the Burberry coat even today. In the 1920's, the iconic Burberry check print in red and beige started to line the coat.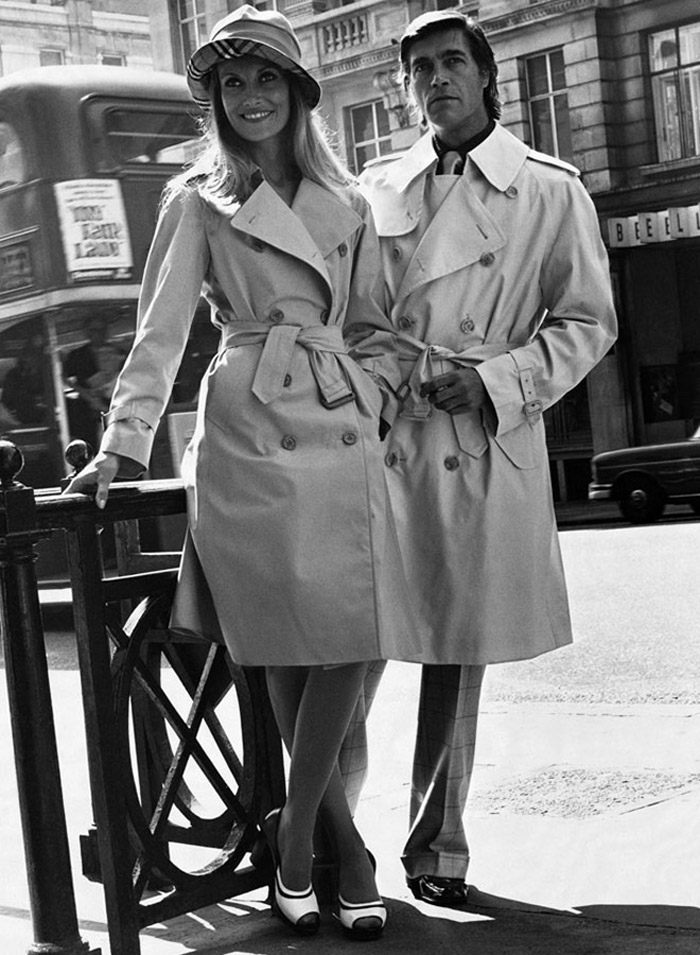 The Burberry Trench Coat Today
In 2001, Christopher Bailey became the Burberry creative director. In previous years, the British brand had lost its sense of luxury in part to knock-offs and copy cats. With Bailey's new vision, he brought the brand into the 21st century while still respecting the brand's heritage. Streamlined silhouettes and luxe fabrications such as leather and lace made the brand cool once again.
And by introducing the Prorsum line, the brand brought a fashion forward look to the company. Now, the Burberry trench can be regularly seen on the likes of Cara Delevingne, Suki Waterhouse and Kate Moss. In 2016, the British fashion brand was once again in the forefront of fashion by introducing the see now, buy now model.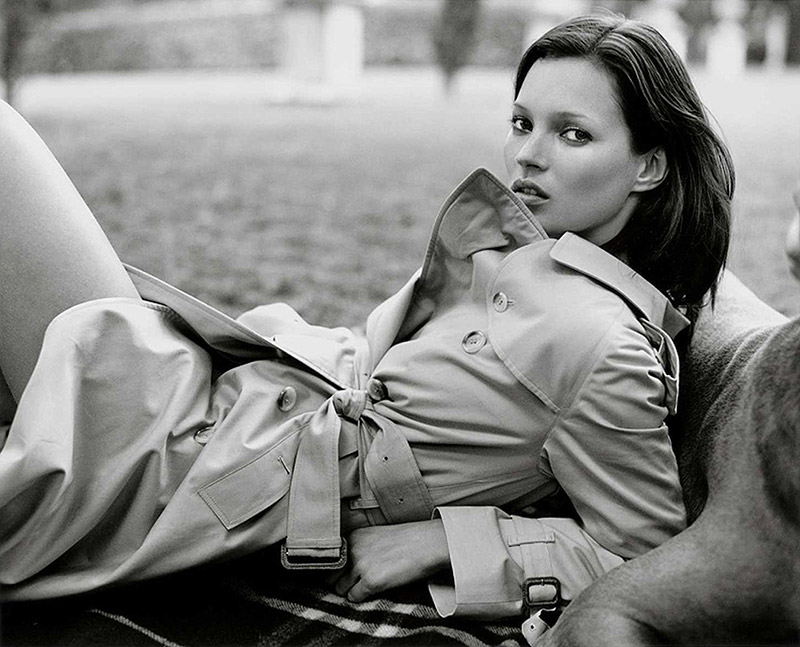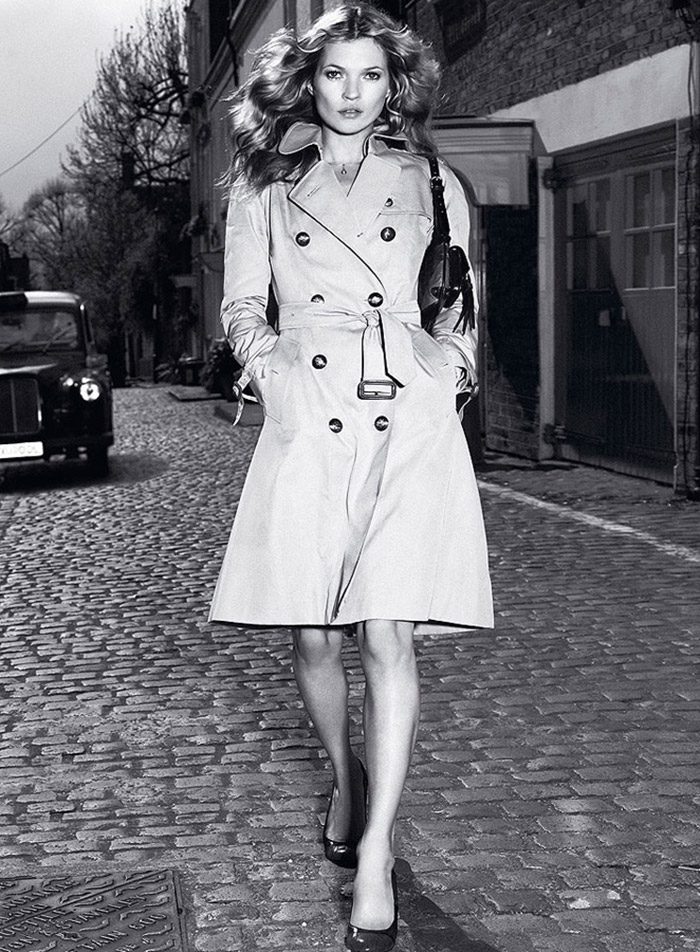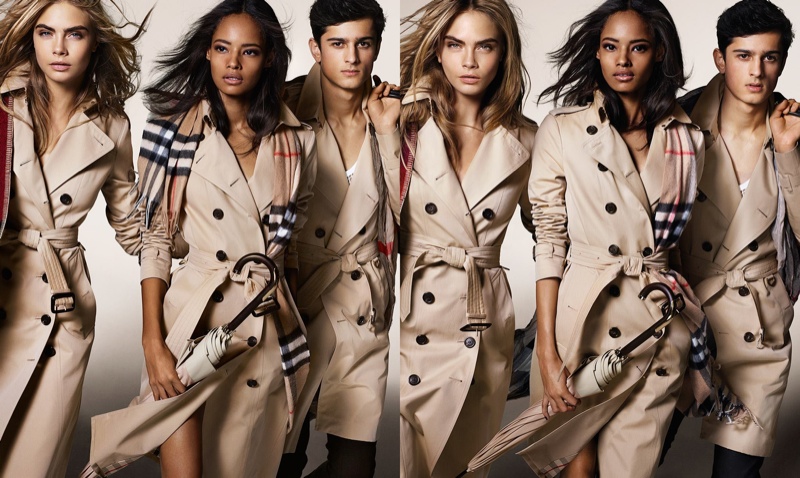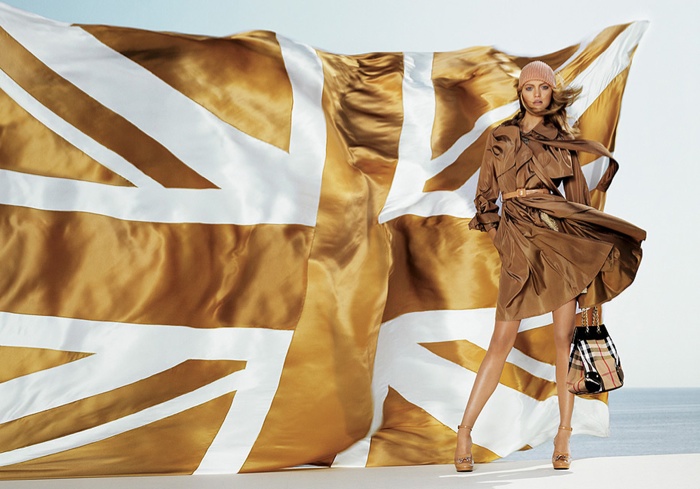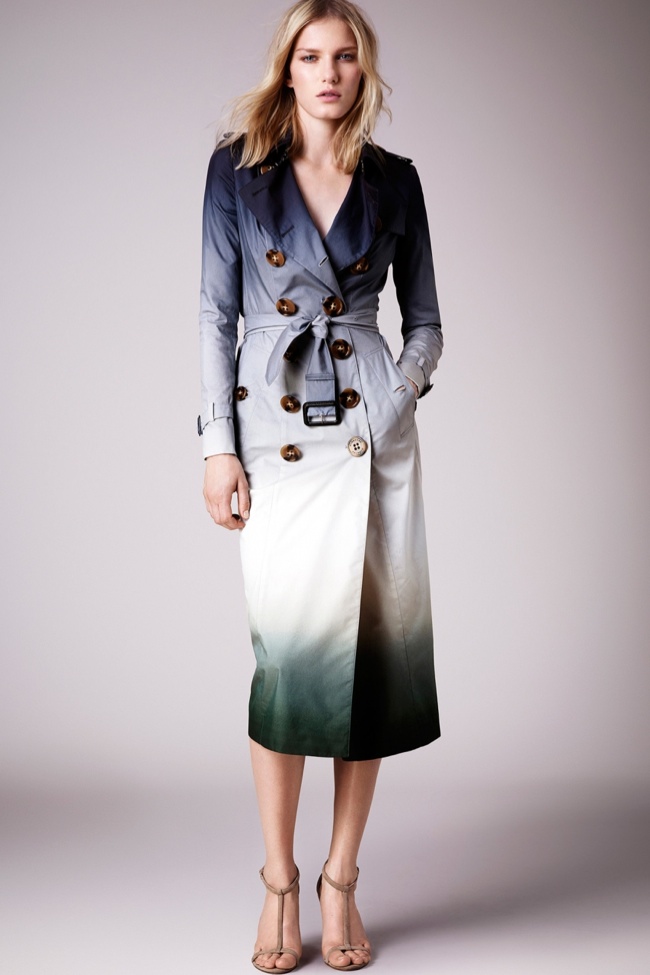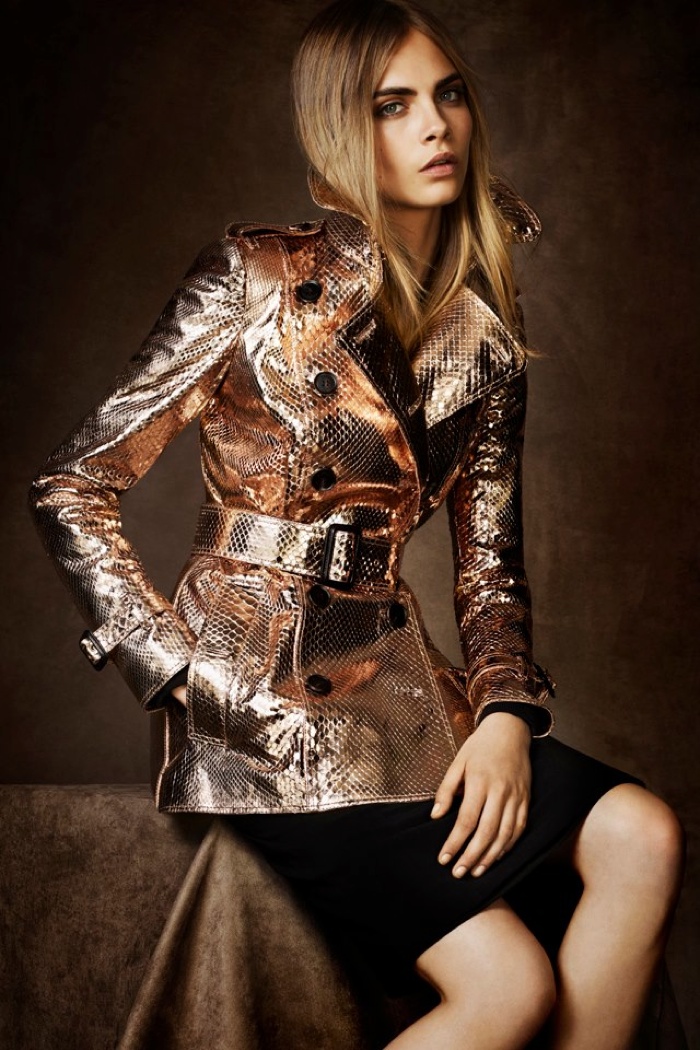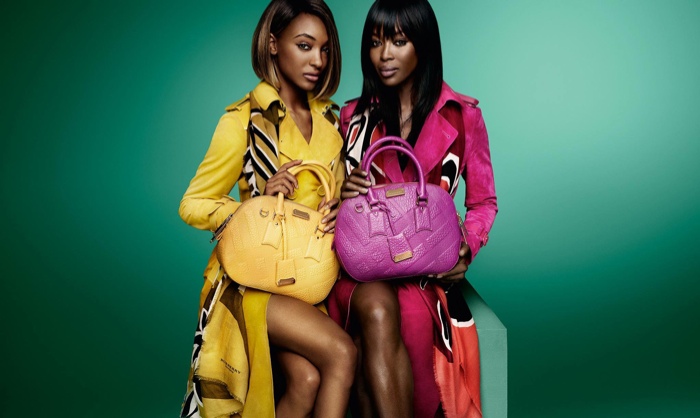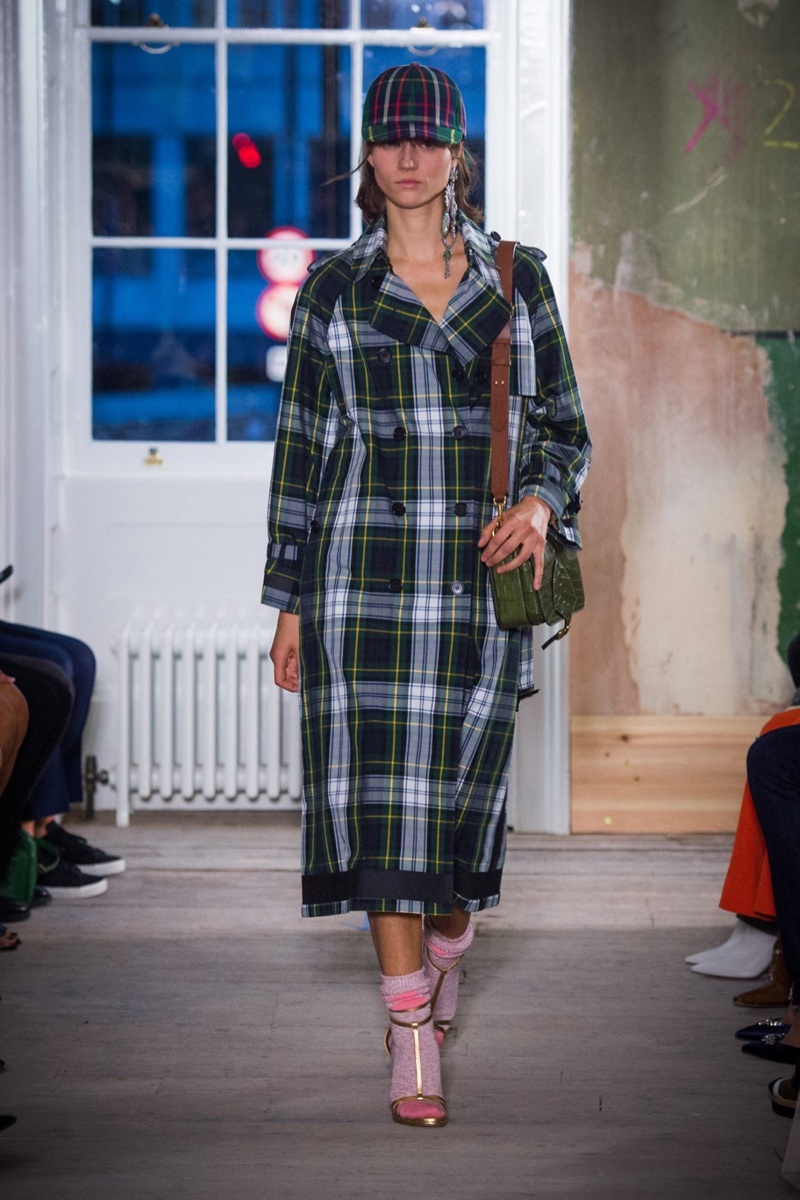 Shop the Burberry Trench Coat