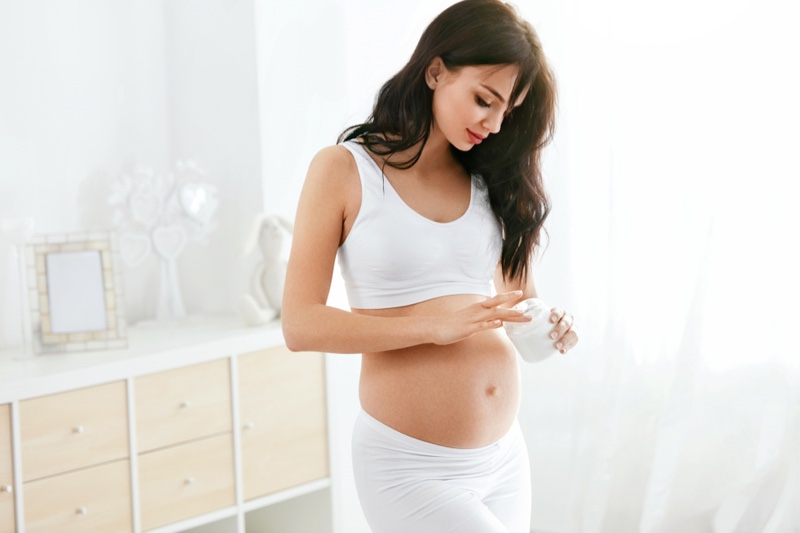 Stretch marks are a woman's nightmare. They are stubborn and take ages to fade. Stretch marks usually appear on those parts of the body where fat accumulates, like the abdomen, hips, arms, thighs, and breasts. Most women get stretch marks in their abdominal area post-delivery. It is considered that 90% of women develop stretch marks during pregnancy. Men and women also develop stretch marks due to weight fluctuations. Stretch marks are also related to genes. People whose parents had stretch marks are more likely to get them. Stretch marks are also likely to affect more women than men. People with lighter skin tone are prone to get them.
If you are unable to prevent stretch marks then you can later on remove or lighten them either by using home remedies or clinical options. If they do not go away then you can always hide them.
Hide Your Stretch Marks
Stretch marks take time to vanish. In many cases, they are stubborn and do not go away easily. Therefore, the only option is to hide them. Some people get creative and make skin tattoos to hide them. Others use makeup products like concealers and tanners to hide them. 
Prevent Your Stretch Marks
Stretch marks are difficult to get rid of. They may fade or become lighter over the years and become less visible. The best way to get rid of stretch marks is by preventing them from appearing. Regular exercise, oil massage, healthy eating habits, proper sleep, proper water intake, and skin moisturizing can help in preventing stretch marks from appearing.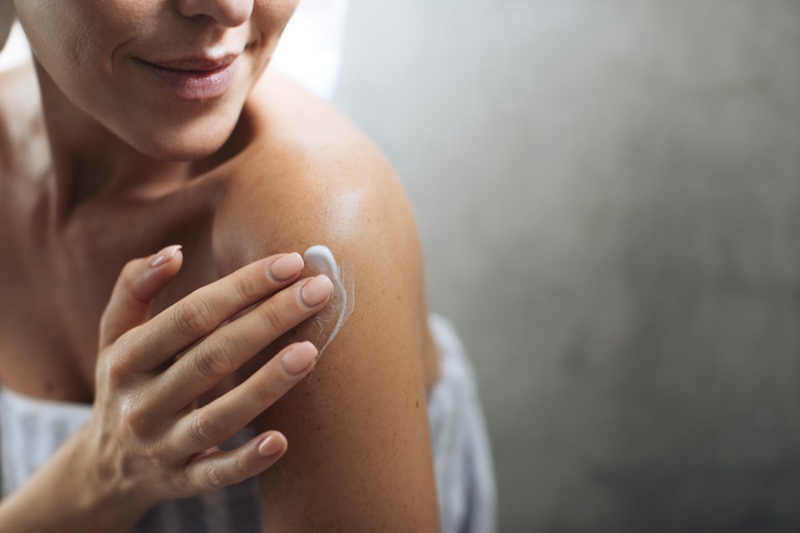 Treat Your Stretch Marks
If you are unable to prevent stretch marks then you can later on remove or lighten them either by using home remedies or clinical options. 
Home Remedies
Traditionally, oil massage has been used to treat stretch marks. You can use a combination of olive oil and extract of Vitamin E capsule. Alternately, you can use coconut, almond, castor, or avocado oils. Massage for 30 minutes in both clockwise and anti-clockwise directions. Take a warm bath after the massage.
A combination of aloe vera gel and lemon juice can also help in reducing stretch marks. Regular things that we find in our kitchen can be applied as scrubs on the marks that would help reduce them. Any of these ingredients like potato juice, honey, sugar, egg white, milk with cream, shea butter, and cocoa butter are some of the ingredients that can be used as a scrub. The marks would start lightening over a period of time with these ingredients.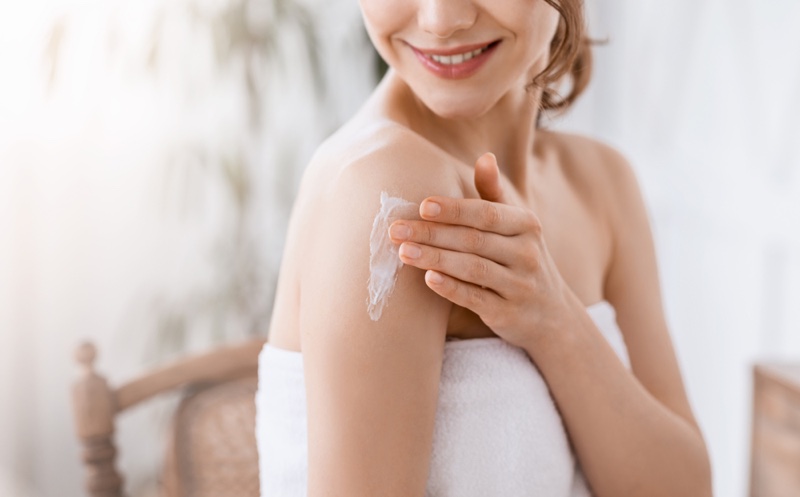 Stretch Marks Cream
You can also massage with an over-the-counter (OTC) cream that contains Hyaluronic acid. Vitamin E, Cepalin and Hyaluronic acid have gone through various clinical trials and are believed to work in treating stretch marks. The best stretch mark cream would focus on increasing the moisture content of the skin and improving blood circulation. A moisturized skin is elastic in nature and has fewer chances of getting a stretch mark. 
Clinical Remedies
If home remedies fail to yield results then you can consider clinical remedies. Nowadays, numerous surgical and non-surgical options are available to treat stretch marks. Most of these clinical procedures are painless and don't require hospital admission.
Laser Therapy
This is a painless process where the laser penetrates your skin and regenerates new skin pigment growth. There are different types of laser treatments available. Discuss the best option with your dermatologist. This is a process that the doctor can do in his own office and no hospital admission is required. However, it may take you multiple visits to the doctor's clinic.
Microneedling
In this process, microneedles would be inserted into your skin to generate the growth of new skin. This procedure takes more than a month to complete and works better on people with darker skin tone.
Abdominoplasty
Abdominoplasty is commonly known as tummy tuck. It is the process of 'tucking' the tummy by removing excess fat and loose skin from the abdomen area. This process will not only remove your stretch marks but also make you look slimmer. This is undoubtedly the most effective treatment to remove stretch marks. The downside of this procedure is that it is expensive and comes with quite a few health risks. Discuss all the associated health risks with your doctor before considering this treatment.
Microdermabrasion
In this procedure, a wand is used to exfoliate the affected area. This is a painless procedure. This process needs to be repeated over a long period and may not always be effective. This process is especially ineffective for those who have severe stretch marks. Even though the process is painless it may often make your skin feel tight and dry for 24 hours.