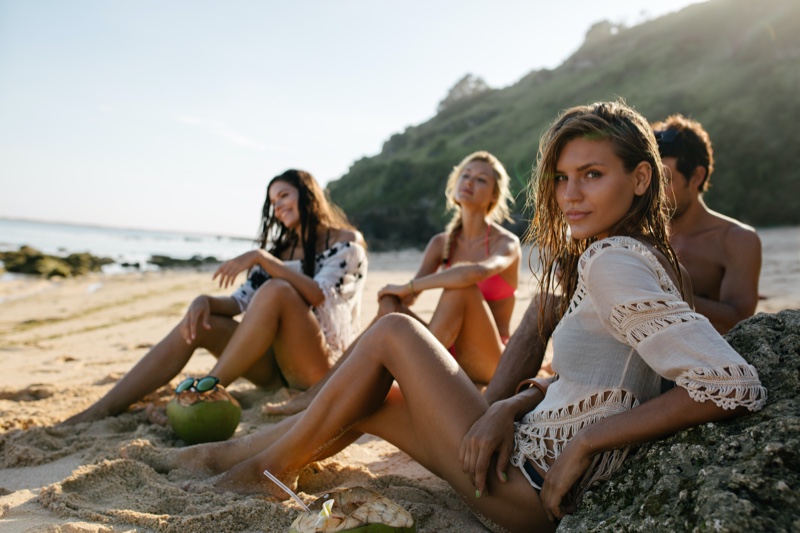 Beach fashion is big during the summer. Going to the beach means dressing accordingly because you can't go dressed the same as you would for the restaurant. On the other hand, you can't even go just in a bikini, because you'll want to spend some time outside the water.
Choosing the right outfit is not always easy. With trends changing yearly, you might want to wear the same clothes you did last year, but you'll not be trendy this way. You need to find the best pieces of beach clothes this particular season.
In this article, we share a couple of tips that you might consider evergreen. Of course, you'll also need to search for some ideas about what's trending, but these tips will never go out of style, and they are considered essential. Take a look below and see what they are.
1. Choose the most suitable brand for you
With many different brands out there, you need to find the most suitable ones for your lifestyle. Not everyone will opt for a bikini, and not everyone loves the one-piece bathing suits that cover most of your body. Depending on your style, you need to search for the right brand.
Another thing to mind when choosing is what type of swimwear you're looking for. If you're just about to sunbathe and enjoy, you'll want some traditional brands, but if you're going surfing, you might want to consider rip curl Australia, one of the top surfing swimwear on this continent.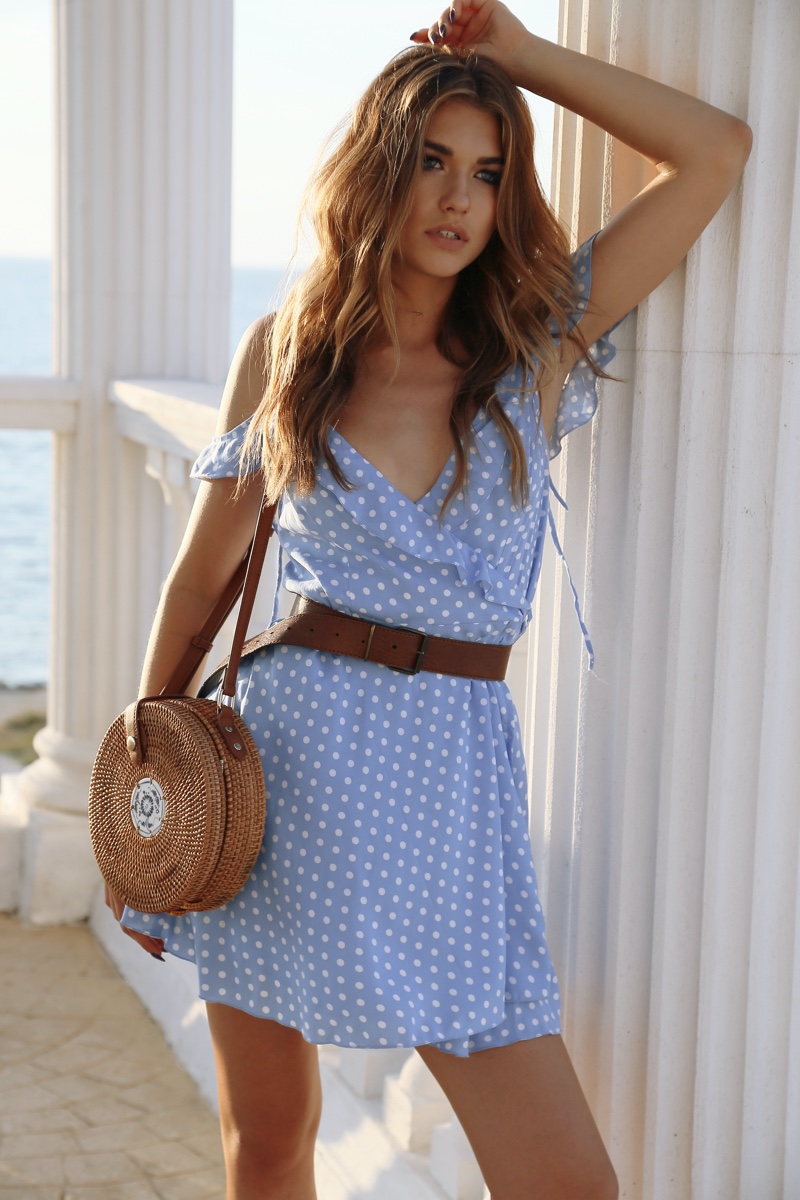 2. Wear more different clothes during your vacation
When packing for the vacation, and shopping for new items, think about having more different clothes every day. You don't want to repeat the same outfit or look like someone else on the beach. Although you're there for the sun and the ocean, you still want to look amazing.
Get yourself more different clothes. It doesn't matter what you're aiming for, whether it is surfing, swimming, going out for a night walk, or visiting fancy restaurants; you always need to have various options about what to wear. It would be best if you never let the situation surprise you.
3. Choose light colors
The sun is shining strongly in the summer, and it will quickly burn your skin. Even if you're in the shade, you still want to wear clothes that are colored light. The best option is wearing white clothes because the white color reflects the light and keeps almost none of it.
That makes your body somewhat resilient to the sunlight. You'll feel comfortable, unlike wearing something that has dark colors. Dark colors absorb more sunlight, and you'll become sweaty fast, and spending time outside would be unbearable.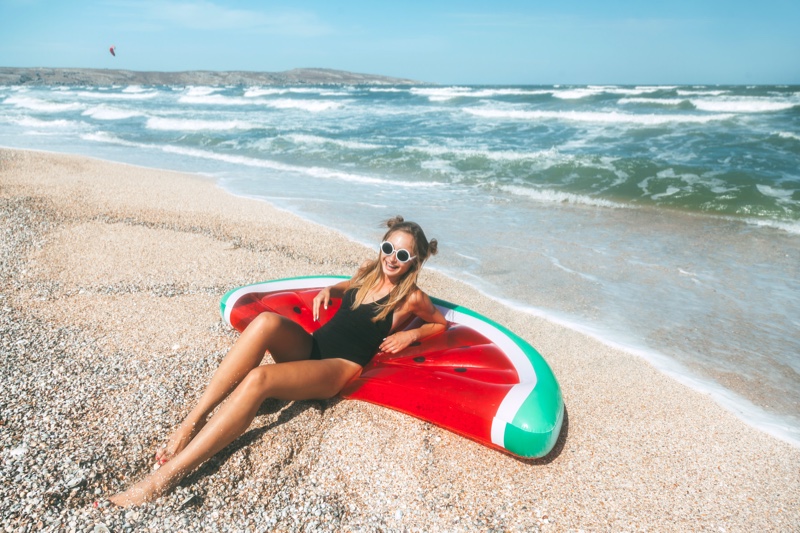 4. Opt for comfortable materials
The best fabric to look for is cotton. Cotton is a lightweight material that won't keep the heat inside and will let you feel comfortable. However, cotton is not the most suitable swimwear option. You'll need polyester for your bathing suit.
Polyester is a material that will quickly dry up in the sun. This is why a combination of both is the best option. It would help if you got yourself the perfect swimwear for the time you're going swimming and the ideal cotton clothes for the time you're relaxing by the ocean.
5. Don't forget the accessories
What would a visit to the beach be without the necessary accessories? You can't spend any time under the hot sun without your sunglasses. At the same time, you want a hat or a scarf on top of your head that will protect your hair and your scalp from overheating.
An oversized bag for the beach filled with essentials is also mandatory. You'll store the towel, the extra clothes, the smartphone, your book for reading while enjoying a cocktail, and other stuff.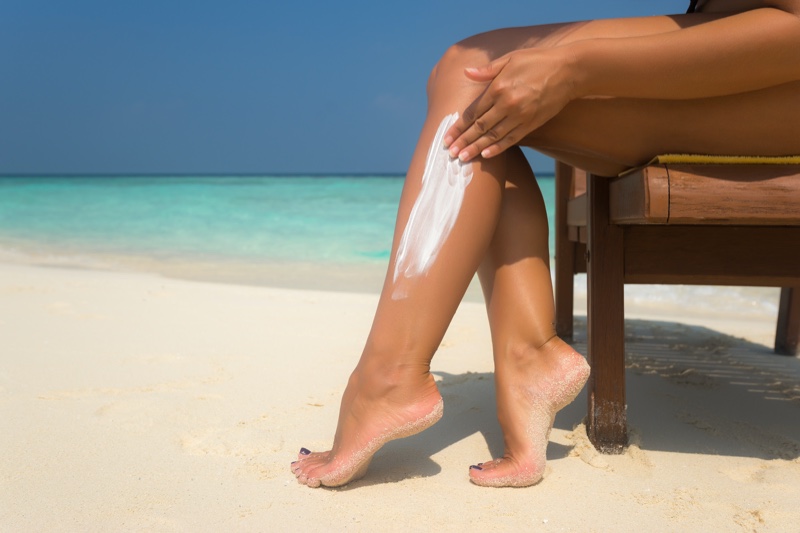 6. Always apply sunscreen before going out
Before going outside of your hotel room, you must apply sunscreen. The sun during the summer is so hot and dangerous that you can't afford to go unprotected. You must add sunscreen, so you won't get burnt and damage your skin.
Sun's rays can even cause skin cancer if you're exposed for too long under the sun without any protection. When you apply sunscreen, you also help your skin get that great tanned look that girls usually get by visiting solariums. When you look at all the details, you will be sure that you can't miss adding sunscreen before going into the sun.
Conclusion
These are some essential tips you need to know for choosing your outfit when going to the beach. All these points should tell you how to pick your clothes. You need to consider what you're about to do and choose lightweight garments made with the perfect materials.
Add some accessories, and don't forget the sunscreen; this is the recipe for a wonderful time spent on the beach.