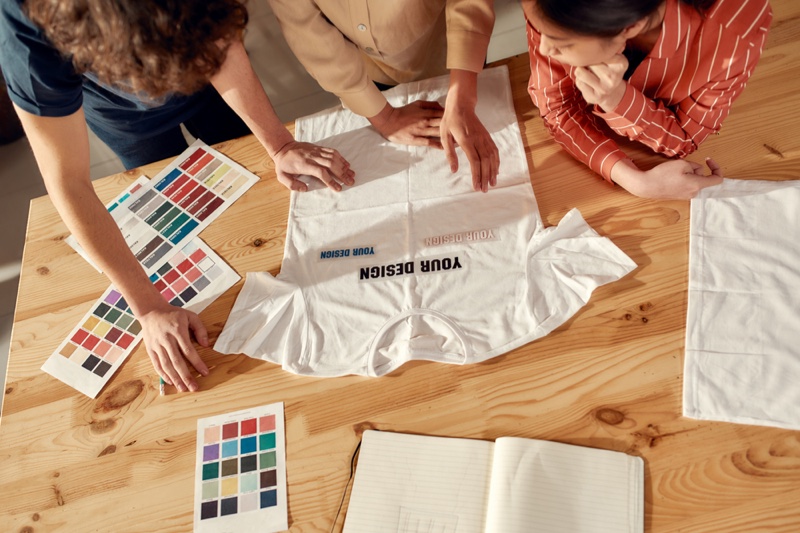 Individuals and businesses alike enjoy the freedom of being able to choose the text, images, and even pictures they want on their shirts, which is why custom t-shirt printing has grown in popularity over the years. Get everyone the same shirt when you want everyone to be on the same page. Whether you're ordering shirts for an annual departmental team-building event or a corporate anniversary, matching them helps to reinforce the sense of belonging that is so important for teams to perform well.
But how can you know which shirt to wear for the occasion? When it comes to picking and ordering personalized t-shirts, it may appear to be a simple procedure, but there are many moving parts. We're here to help you every step of the journey, with advice on how to make the best decisions. That is why, in this blog, we will provide a number of tips to serve as a type of mini-guide while you select the custom t-shirt printing company that is best suited to you and/or your enterprise.
First and foremost, be clear about your requirements
To begin, make a list of all of your specific requirements. Make your list as detailed as possible so that when the time comes, you can select the best company to manufacture your custom tees. Quantity, fabric type, available size range, printing procedures, turnaround periods, who will create the artwork, delivery policies, and so on may all be on your checklist. Then you'll need to figure out exactly what services each printing company provides so you can compare them to your list.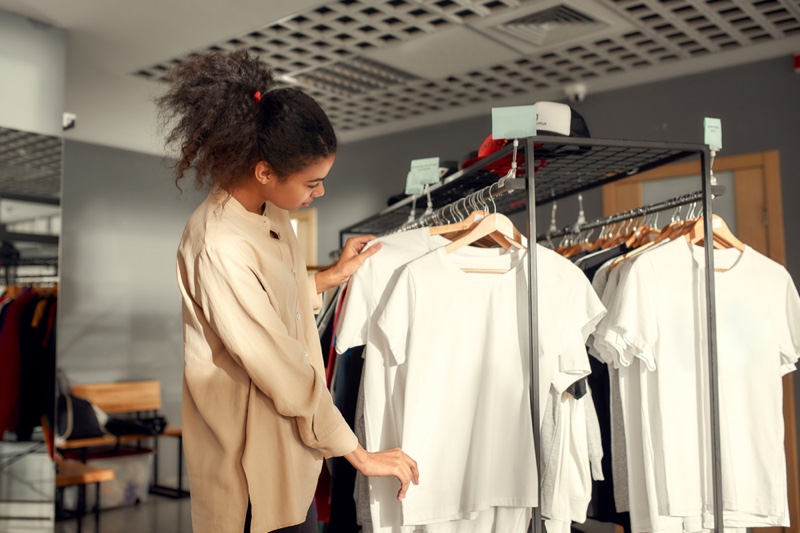 Select the appropriate fabric
The first step in making a personalized monogrammed t-shirt is to choose the material for your shirts. There are many different types of cloth available, so learn the differences between them and choose the one that best suits your needs.
Tri-blend t-shirts, for example, are made up of polyester, ring-spun cotton, and rayon. They're made of a soft, long-lasting fabric combination that lends itself to a flattering fit, regardless of the cut.
Cotton t-shirts, on the other hand, are breathable, robust, and hypoallergenic. They're also a fantastic choice for the ecologically concerned, as the creation of 100% cotton clothing is less harmful to the environment than the manufacture of synthetic textiles.
Polyester and cotton blends, sometimes known as polyblends, fall somewhere between tri-blend and 100 percent cotton tees. They can be as evenly distributed as 50 percent cotton and 50 percent polyester or as lopsided as 99 percent cotton and 1% polyester. These shirts mix the softness of cotton with the strength of polyester, making them ideal regardless of the blend ratio.
T-shirt types
If you haven't already, choose between crew neck, polo, V-neck, short-sleeved, long-sleeved, crop tops, and a variety of other t-shirt styles. Aside from the cost, the type of t-shirt you select also influences the design options available.
A long-sleeved t-shirt, for example, allows you to print your business's name or slogan all the way down the sleeves. By putting your mascot on a pocket, you can quickly include it in printing. Crop tops and off-the-shoulder tops appeal to a more fashionable crowd but they may alienate the mainstream.
Choose a style that goes well with your message and then make the most of it.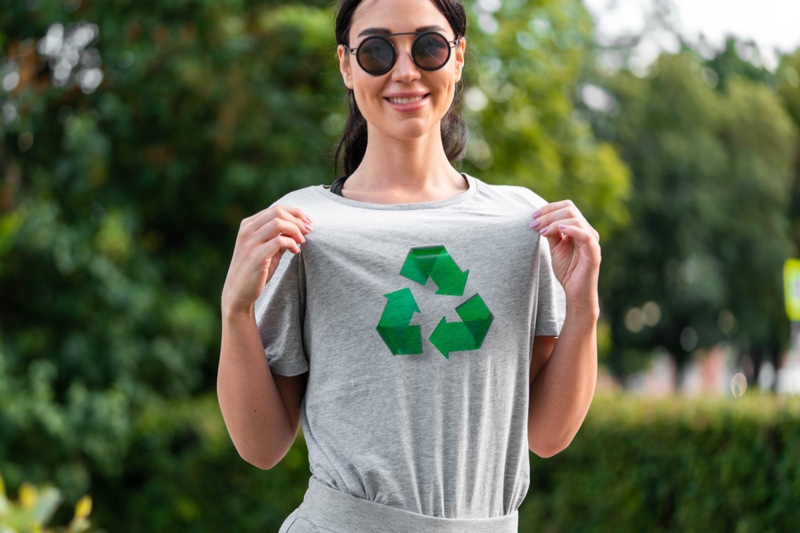 Get the right fit
After you've decided on the material you want to work with, the next step is to choose the appropriate cut. Once again, there are numerous options to choose from, so acquaint yourself with the distinct fits available and select the one that best suits your needs.
If you'd like to outfit both men and women in custom t-shirts, either choose a unisex tee which will flatter all sorts of figures, or calculate how many men's and women's t-shirts you will require.
Do you know the differences in proportions between a child's size 4 and a child's size XXXL? Extreme sizes may distort your images because they scale differently. Prepare ahead of time by experimenting with different sizes to ensure you don't miss any details.
Design your enterprise's customized t-shirt
This step may appear simple, but matching the right design to the right audience is critical. The more personalized the t-shirt feels in terms of fit, fabric, and design, the more it will be appreciated by the recipient, so don't just punch your logo on it and call it a day. You'll see a real return on your investment if you give it some thought and attention.
Once you've created or chosen a well-thought-out design for your custom t-shirts, it's time to upload it and place an order for the number of shirts you'll need. Make sure to think about the available color options as well, so that the color (or colors) you choose complements rather than contrasts with your design.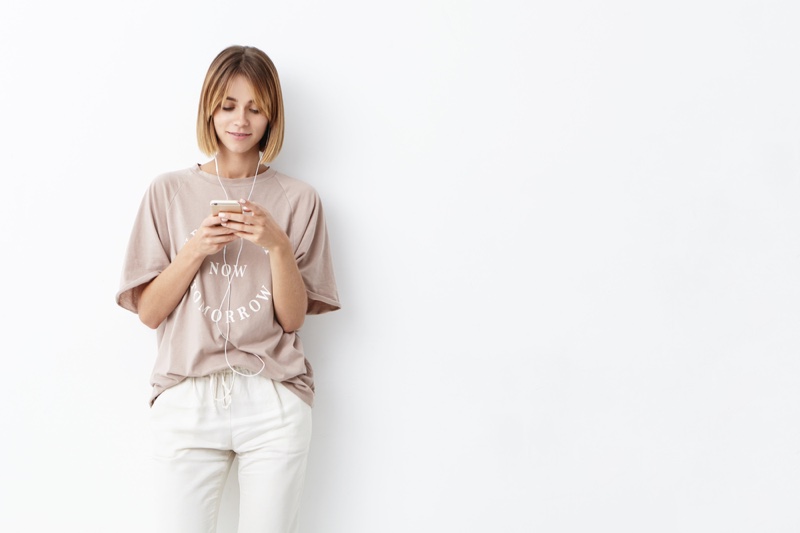 Know what printing options you have
Many would-be t-shirt designers get lost when sifting through printing methods. There are several approaches to take, and the technical difficulties can be intimidating if you don't understand what they mean. Screen printing, vinyl graphics, and direct-to-garment printing are the 4 most effective ways of t-shirt printing (or print-on-demand).
Don't overlook the importance of excellent customer service
A good business will be helpful both online and over the phone. They're ready and willing to assist customers at every stage of the process, from the first contact to delivery. They are also willing to offer design assistance. Inquiring about their services is a good way to determine whether or not a company is easy to work with. Look for a printer that provides one-on-one customer service and is willing to assist you via phone or in person, regardless of the size of your order.
A nice t-shirt supplier will also want to know what color t-shirts you want, what you want printed, where you want them printed, how many you want, and when and where you want them delivered. You should look for another company if they are unconcerned about these requirements.
Enterprises, get your shirts on!
While an official t-shirt may not be as revolutionary as a successful Twitter account in terms of marketing, the premise is the same: exposure in tiny doses builds up. T-shirts are unique in that they can be fashioned whatever you desire, making them an efficient tool to advertise your business.