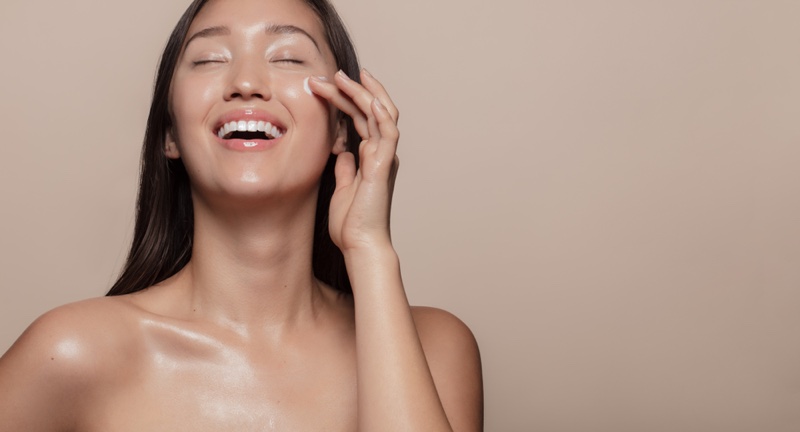 When you visited your local beauty supply and health food stores over the past year, it's likely that one thing became incredibly obvious to you: 2019 was definitely the year of CBD skin care products. Without a doubt, CBD is currently one of the world's most exciting plant-based substances. CBD is a cannabinoid, which means that it interacts with the body's endocannabinoid system. The exact nature of those interactions, however, is something that researchers are still working to understand.

While most of the research into the potential benefits of CBD is still in its early stages, that hasn't stopped people from using it for just about every health condition imaginable. People are using oral CBD products. They're inhaling it. They're putting it on their skin. In 2018, the FDA approved a CBD-based prescription drug for the treatment of seizures, and it's likely that the agency will approve a second CBD-based medication in 2020.
The market for CBD is growing rapidly, and CBD skin care is undoubtedly one of the industry's fastest growing segments. Since skin care products and cosmetics are neither medications nor dietary supplements, companies are free to develop entire lines of CBD skin care products without running afoul of the FDA as long as they make no health claims about the products. 
As beneficial as CBD may be, the fact that the cannabinoid is suddenly everywhere in the skin care industry should definitely awaken your inner skeptic. No, CBD isn't a fountain of youth. It's also not going to make all of your skin problems disappear – and since beauty isn't exactly a pressing health concern, CBD-based skin care products have received virtually no attention from researchers. Any "evidence" that you manage to find about the benefits of CBD in beauty products will be anecdotal at best.
If you're in the mood to try a new beauty product, though, you might as well dive headfirst into the world of CBD skin care and find out what the cannabinoid can do for you – and this article will be your guide. These are the 5 things that you should always consider before buying any CBD skin care product.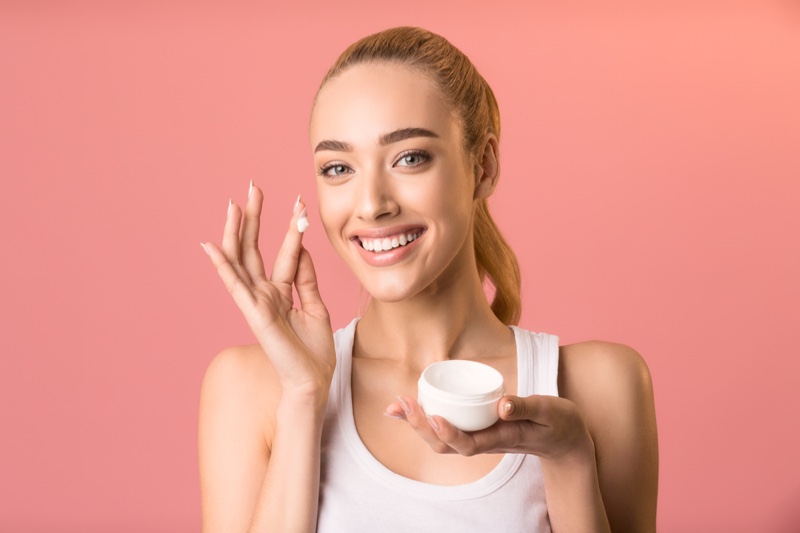 How Much CBD Does the Product Contain?
In the cosmetic and skin care industries, angel dusting is a fairly common practice of adding an expensive ingredient with therapeutic value – and advertising that a product contains that ingredient – but not using enough of the ingredient to make the product substantially different from a product without that ingredient. You need to look out for that tactic when buying CBD skin care products. Hemp extract is an expensive ingredient, so some unscrupulous companies will try to get away with using as little of it as possible while still charging top dollar for their products. Whenever you buy any CBD product, always look for a statement on the label specifying the total amount of CBD in that product.
Does the Product Use Full-Spectrum CBD or CBD Isolate?
The next thing that you need to know before buying a CBD skin care product is the type of CBD extract that the product contains. A full-spectrum extract of industrial hemp contains CBD, but it also contains the terpenes and minor cannabinoids from the original plant. Those cannabinoids may include trace levels of THC. While a full-spectrum CBD extract doesn't contain enough THC to produce intoxicating effects, it could contain enough THC to show up on a drug test if you use a massive quantity of CBD products. Some daily CBD users report that they get the best results from whole-plant extracts. If your employer requires you to take drug tests, though, you may want to use CBD skin care products based on CBD isolate instead. CBD isolate is over 99 percent pure and doesn't contain any THC that laboratories can detect.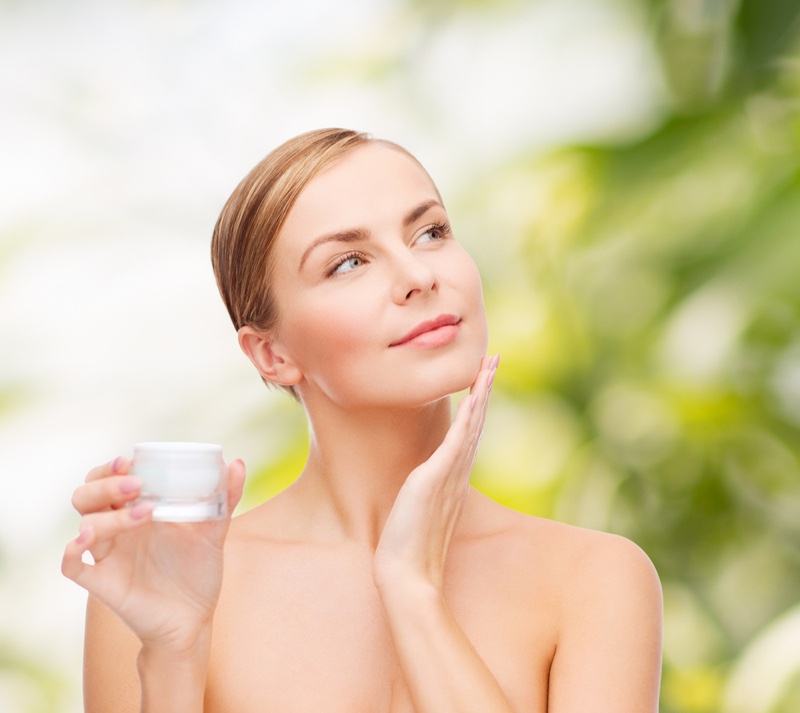 Does the Product Contain Unwanted Contaminants?
If you're going to become a serious CBD user, you'd be wise to learn everything you can about the production of CBD oil. Hemp is a complex plant that expresses the qualities of the soil in which it is grown, and there are many variables during CBD oil production that can affect the characteristics of the final product. Hemp can carry residual pesticides and fungicides. If it's grown in soil contaminated with heavy metals – as is the case in much of China, where most of the world's industrial hemp is grown – the final product may contain trace contaminants such as lead, cadmium and arsenic. You care about what you put on your skin, so you should buy CBD beauty products only from companies that test their CBD through third-party labs.
What Other Ingredients Are in the Product?
Before you buy any CBD skin care product, it is crucial for you to know that CBD will not turn a mediocre product into a good one. If a particular item is essentially a supermarket product apart from the fact that it has CBD in it, then it's still a supermarket product, but it has an inflated price tag. Consider all of the ingredients in a CBD product before buying it. Make sure you're buying something that would still be a high-quality product even if it didn't have CBD.
Final Thoughts: Keep Your Expectations Realistic When Trying CBD Skin Care Products
The final thing to keep in mind about buying CBD skin care products is that CBD isn't some kind of cure-all. It's not going to keep you eternally young, and it doesn't necessarily belong in every beauty product under the sun. Don't assume, in other words, that a product is going to be better just because it has CBD or that you're going to experience a dramatic change in your appearance or in your beauty routine just because you're buying CBD-infused products. CBD is just one more ingredient to try out and potentially add to your skin care regimen. If you like the results, keep buying it – but don't expect to get any results from a CBD-infused product that wouldn't still be a high-quality product without the CBD.