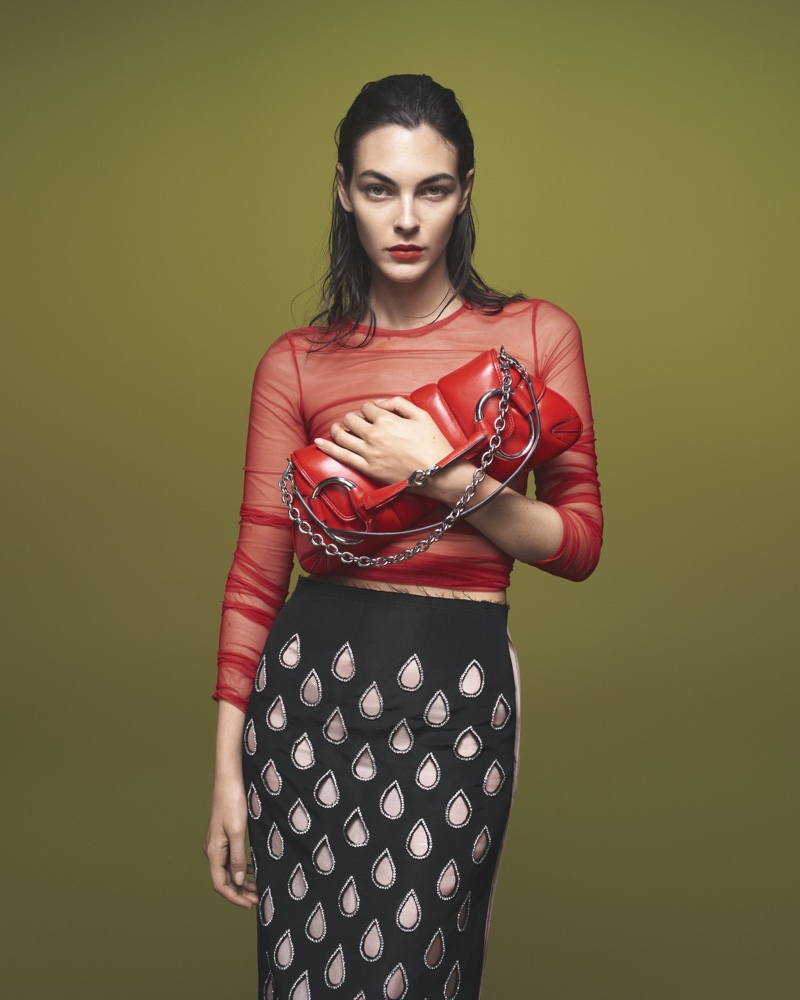 Gucci's fall-winter 2023 campaign is a compelling fusion of past and present, featuring Vittoria Ceretti, staged against the distinctive canvas of a green backdrop. Photographed in Milan by David Sims, the Italian model is magnetic as she embodies the essence of the House's creative vision.
Gucci Fall/Winter 2023 Campaign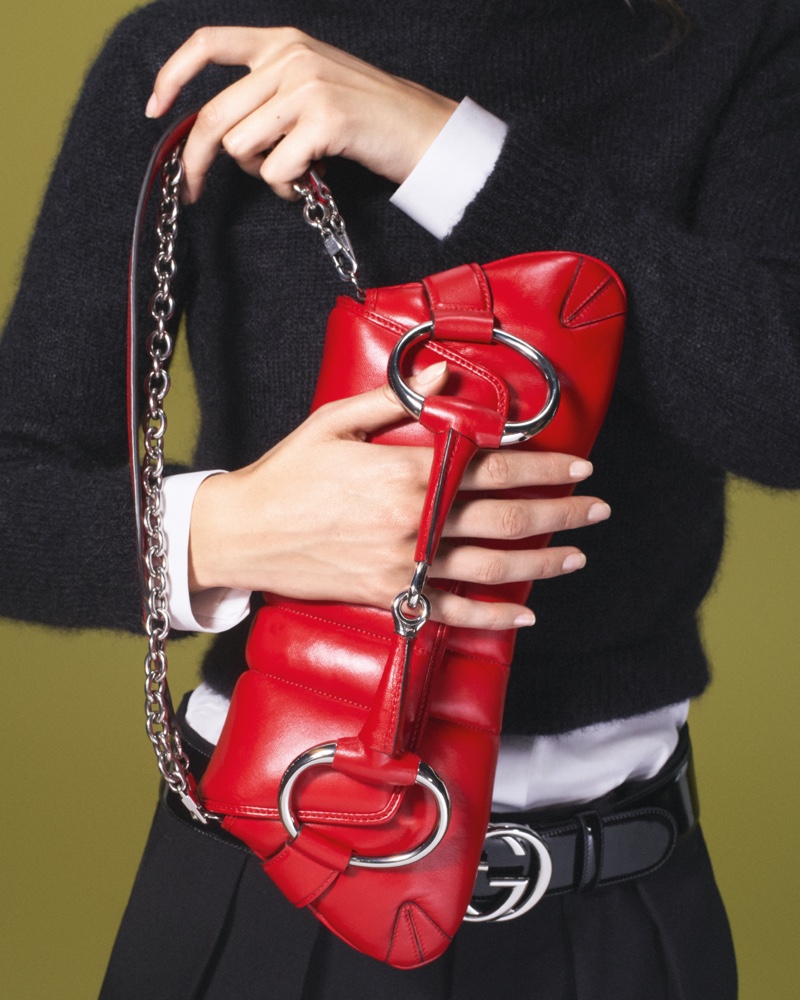 The Gucci fall 2023 collection brings together relaxed denim, button-up shirts, pencil skirts, and sweaters, underscored by the signature double G belts. A crystal-embellished bra offers a touch of glitz, indicative of the Italian brand's flair for unexpected details. Yet, it is the reissued Gucci Horsebit Chain bag that truly commands attention.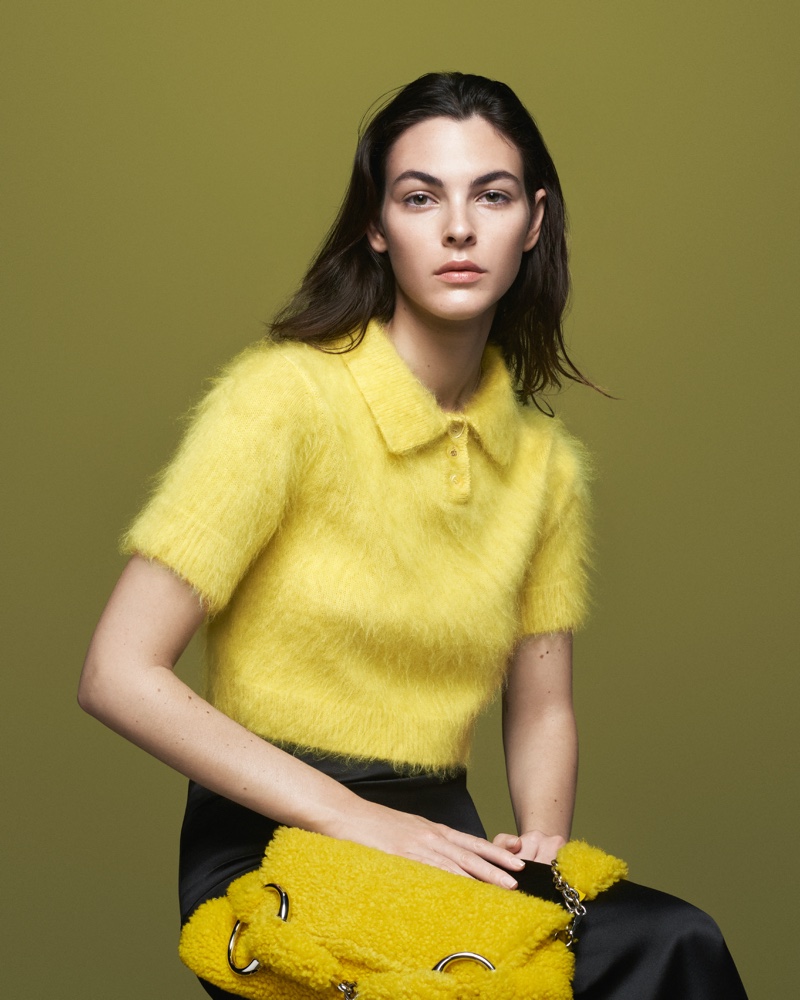 The Horsebit Chain bag is a modern update on an iconic piece first introduced in Tom Ford's fall-winter 2003 collection. This new iteration presents the oversized Horsebit—an emblematic detail originally crafted by Aldo Gucci in 1953 as a loafer embellishment—in a fresh, forward-looking context.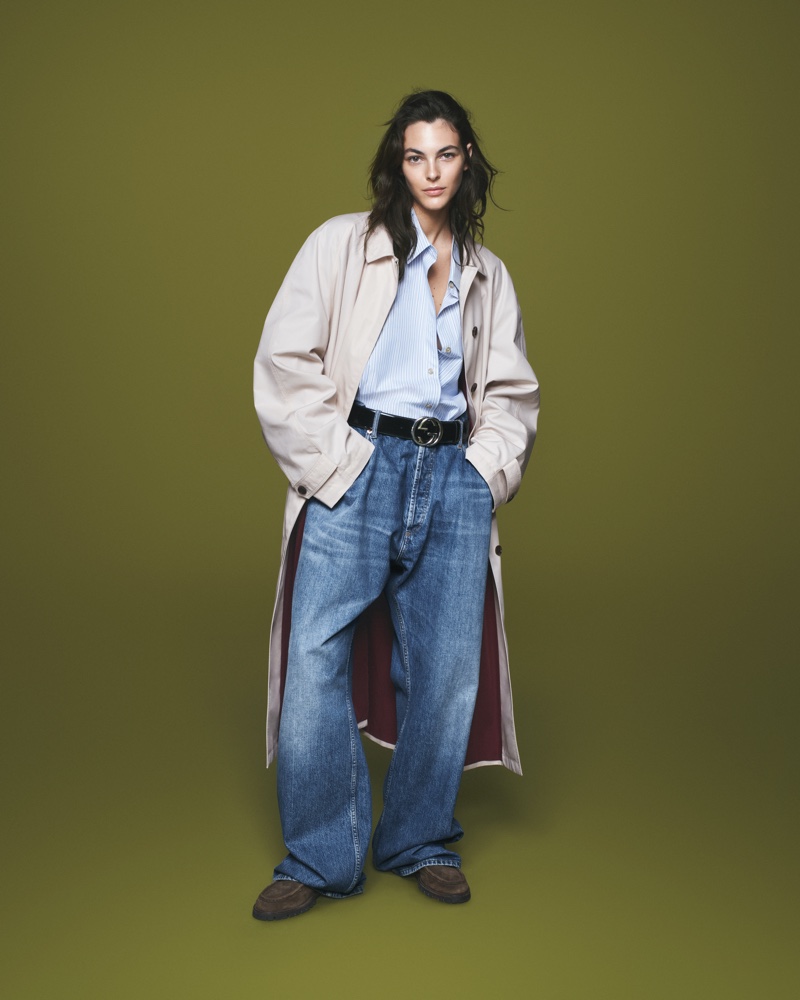 Alongside this striking autumn collection, Gucci also gave us a glimpse of its stylish fall sunglasses and turned heads with its evocative Ode to Love campaign. The bag has evolved to include a double shoulder strap and comes in a range of materials, including padded leather, shearling, crystal, and contrasting leather options.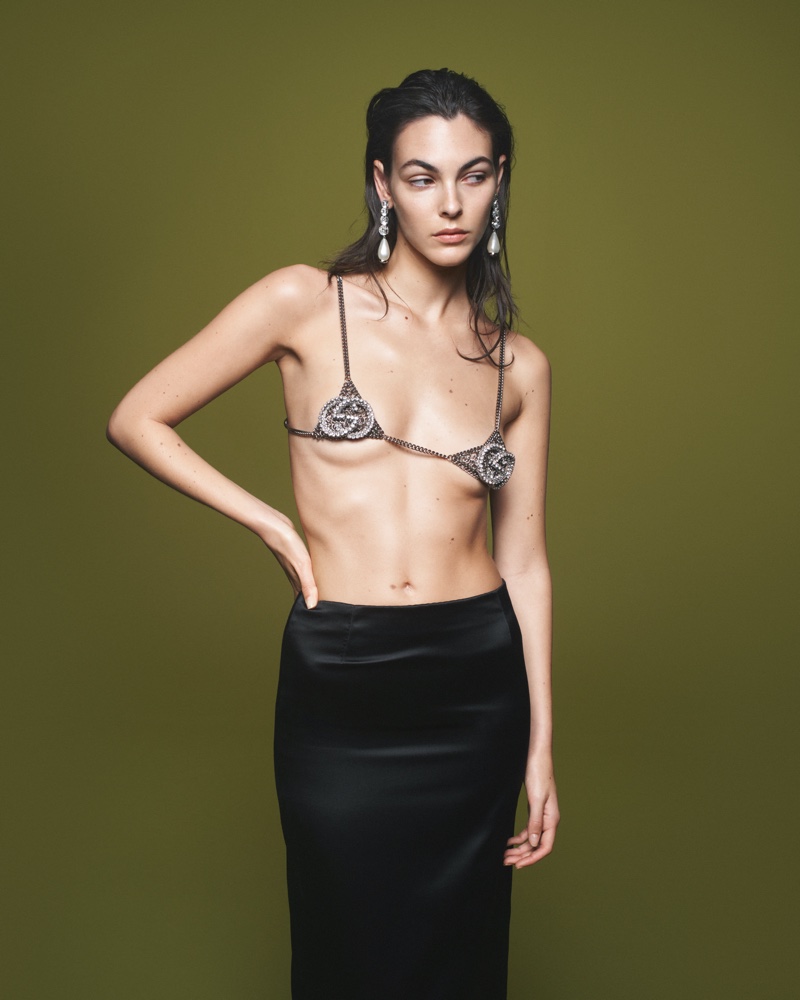 Ceretti introduces new ways of sporting the bag—whether carried by hand, slung over the shoulder, or used as a clutch. She artfully highlights how the Horsebit Chain bag transcends eras. It embraces the beauty of a style deeply rooted in its own history while presenting a contemporary twist.
Incorporating elements from various eras of its storied legacy, Gucci's fall 2023 campaign proves that the brand is adept at both honoring its heritage and pushing the envelope.