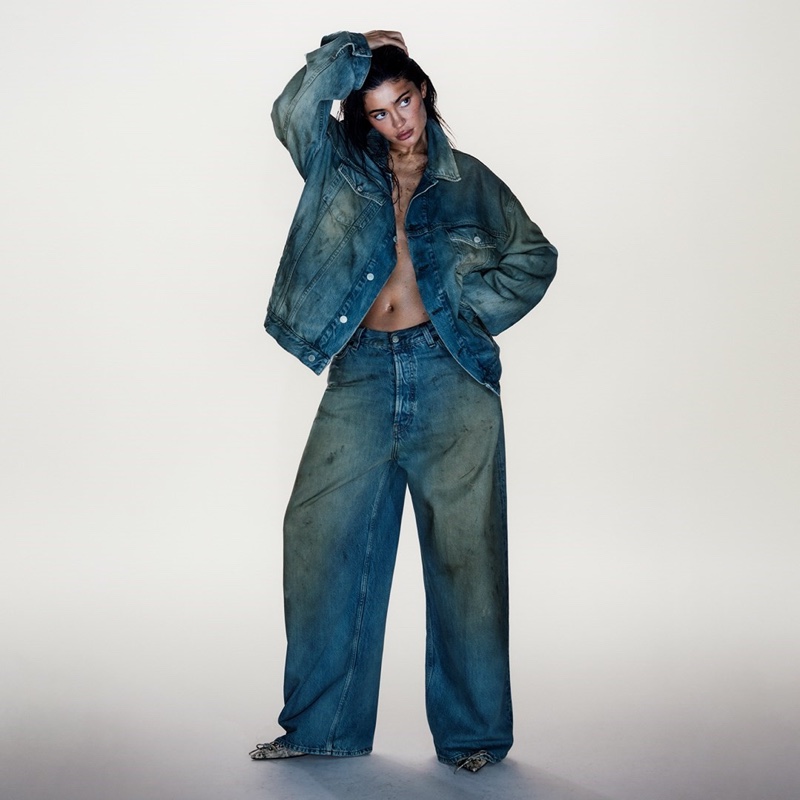 Acne Studios' fall-winter 2023 denim campaign celebrates the ever-evolving nature of fashion with Kylie Jenner. The social media megastar turned beauty icon becomes a canvas, her body painted in shades evocative of the season's denim washes.
Kylie Jenner for Acne Studios Fall/Winter 2023 Campaign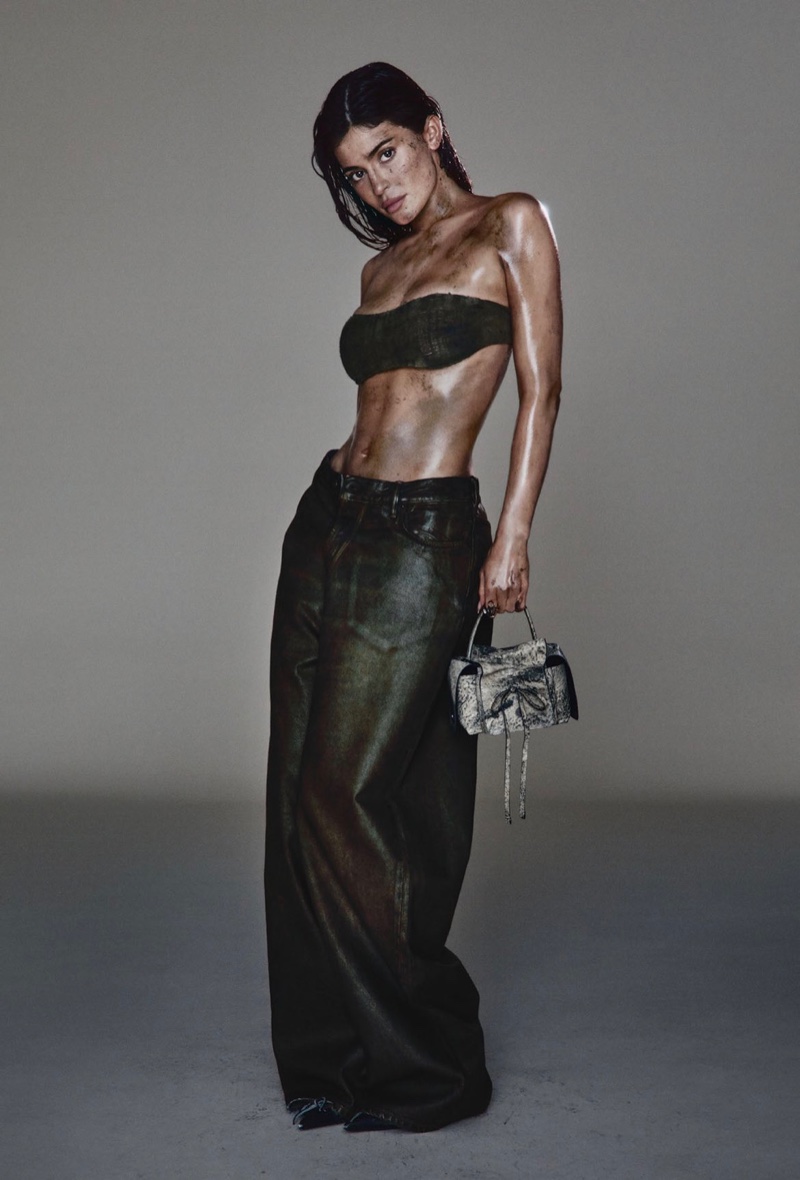 Captured through the lens of Carlijn Jacobs, the Acne Studios fall 2023 campaign is set in a studio and introduces an intriguing twist: Jenner posing with her own doppelgänger. The optics are striking, opening up conversations about identity and self-presentation.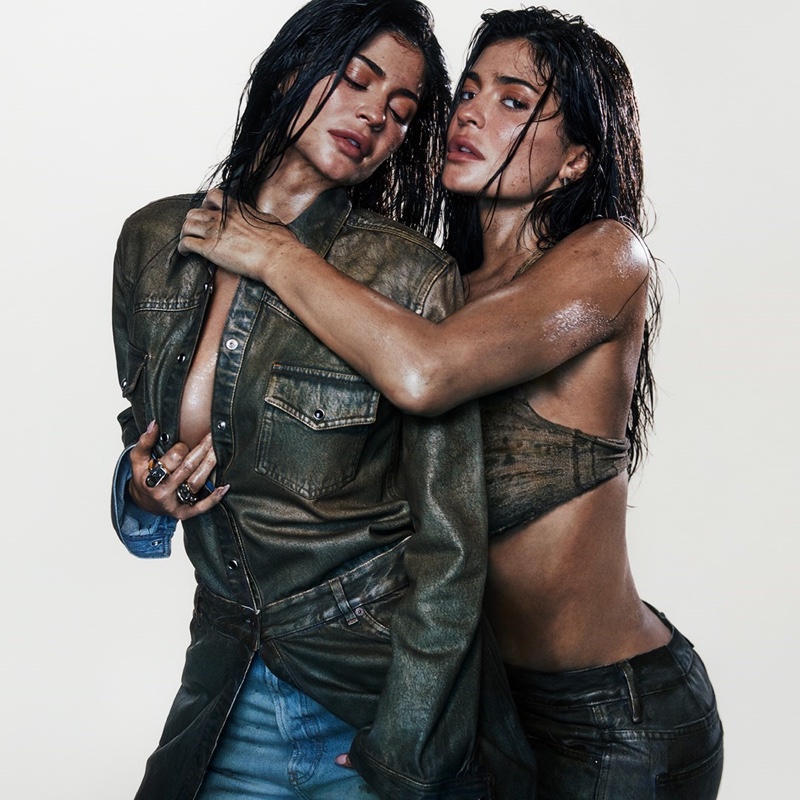 With styling from Rose Grandquist and Mackenzie Grandquist, the wardrobe effortlessly oscillates between baggy jeans and form-fitting cuts. The juxtaposition of oversized jackets and bandeau tops adds a rebellious edge to the line.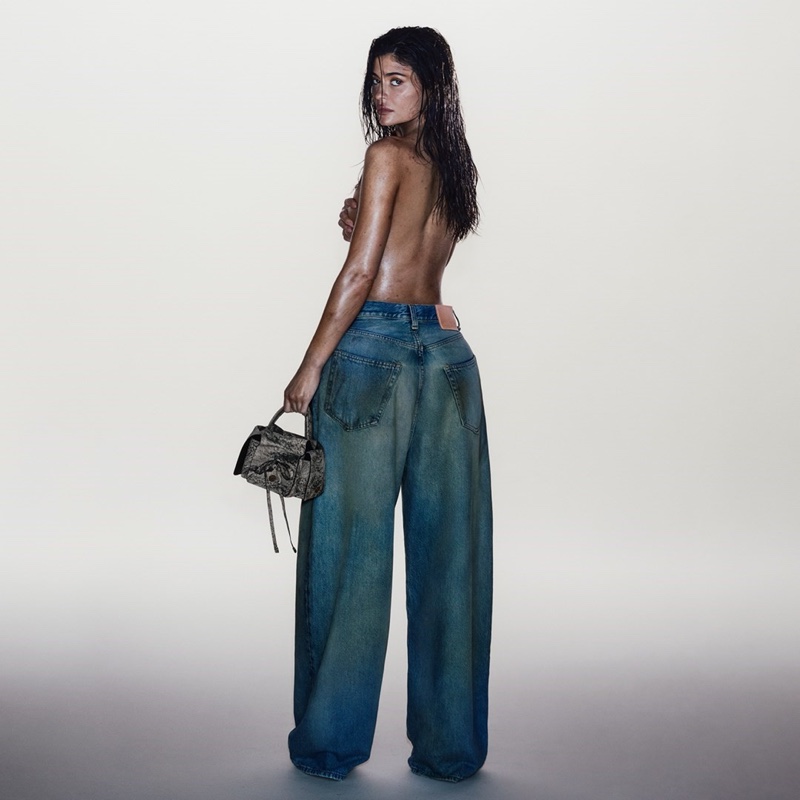 Tying it all together is Jenner's wet-hair look, crafted by hairstylist Jesus Guerrero, and makeup by Ariel Tejada and Masaé Ito. It all comes to life in Los Angeles, a city synonymous with fashion experimentation.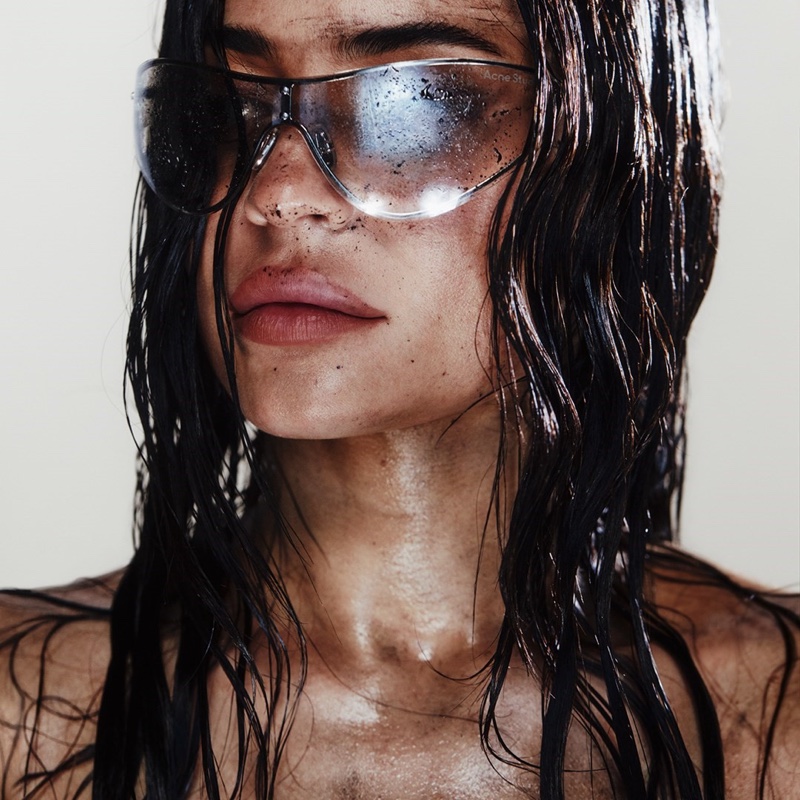 Kylie's stint with Acne Studios is a critical point in her evolving fashion narrative. She has graced campaigns for Jean Paul Gaultier and Dolce & Gabbana's DG Logo bags, etching her presence across diverse fashion landscapes. But the Acne Studios campaign stands out. It's not just about the clothes; it's a celebration of personal metamorphosis.