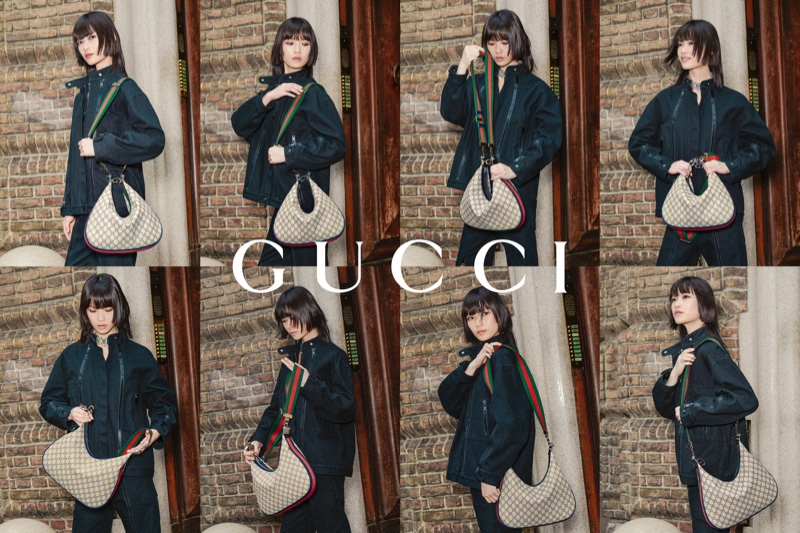 The Gucci Attache is a bag that pays homage to the 1970s, and the brand's latest advertising campaign demonstrates how versatile the new bag can be. Everyone, regardless of gender, can wear the unique Gucci style. Attache is similar to the French word for "hook," and the half moon shape includes a metal "G" for closing the hook, which attaches to two of the corners.
Gucci Attache Bag 2022 Campaign
Creative director Alessandro Michele introduced the design in the Love Parade collection, initially presented in Los Angeles. The design is available in both a medium and a small size, and one can wear it either on the shoulder or across the body. Max Siedentopf, an art director and photographer, was responsible for capturing the Gucci Attache campaign, which featured models posing in front of urban settings.
Related: Gucci Heads to Vacation Spots for Resort 2022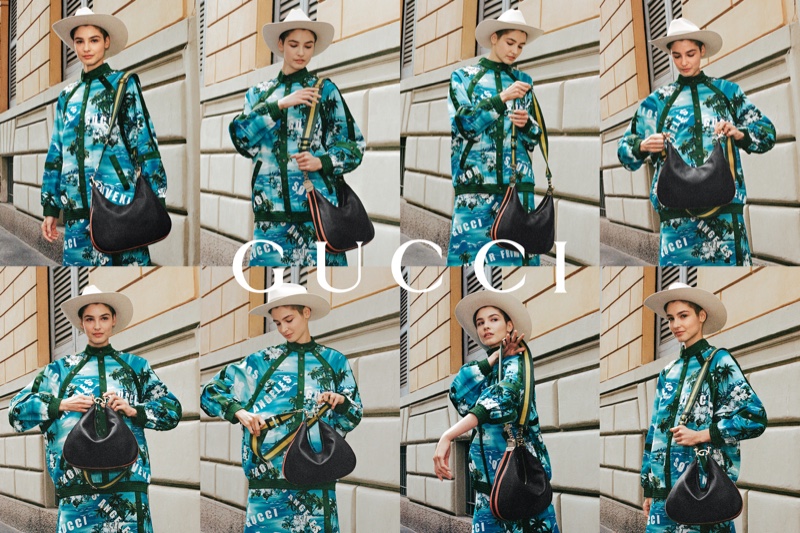 I was fascinated by the bag after having laid upon it a casual and fleeting glance while I was in the archive… Immediately, a desire took shape to reinterpret it and include it in the Love Parade collection for the fashion show in Los Angeles because its silhouette, typical of the Seventies, projects a very modern attitude that convinced me to draw out an eclectic symbol that could express the idea of a dual function. It is its G-shaped clasp detail, with its mechanical origin, that makes it the joining link between a bourgeois spirit, typical of an object of this kind, and the functionality of the world of utility.

Alessandro Michele, Creative Director of Gucci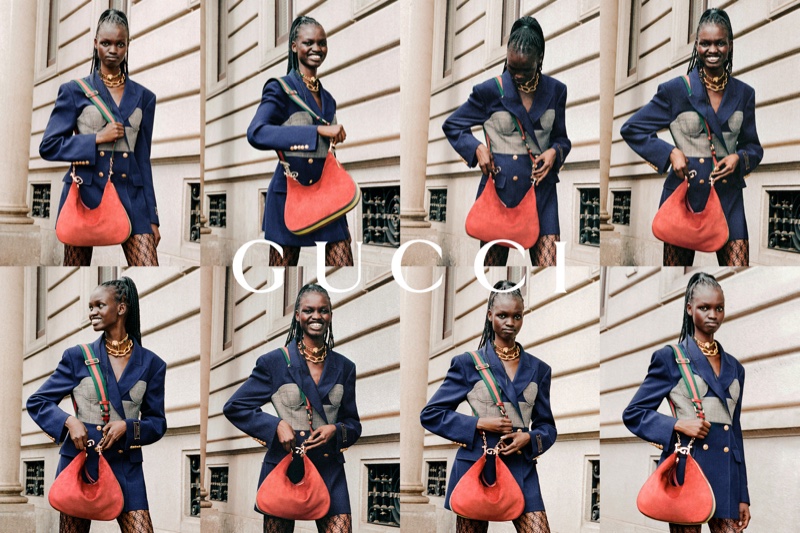 The Gucci Web provides an interesting contrast to a color palette that consists of red, burnt orange, green, and canvas print. Camilla Romagnoli is in charge of the models' makeup, and Andrea Martinelli is responsible for their hair.