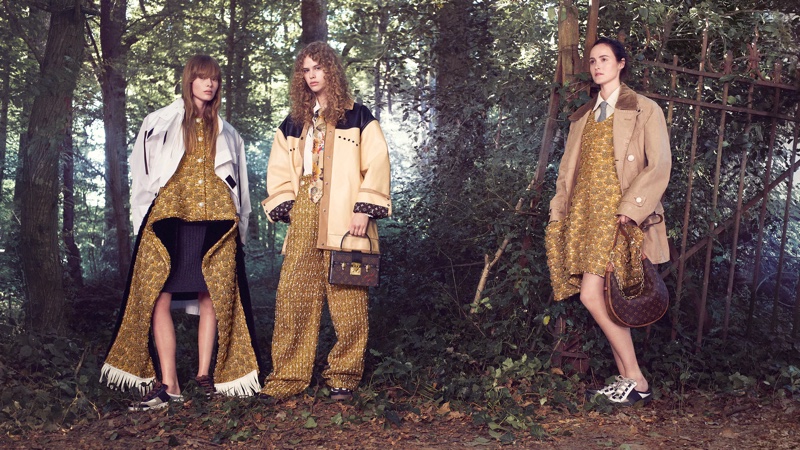 Louis Vuitton explores youth and the freedom of movement for its fall-winter 2022 campaign. The images feature actress Renate Reinsve as well as models Kristine Lindseth, Akon Changkou, Tida Rosvall, Qisi Feng, Elio Berenett, and Ida Heiner. In a majestic forest, the collection's bold silhouettes and colors contrast against a natural backdrop.
Louis Vuitton Fall/Winter 2022 Campaign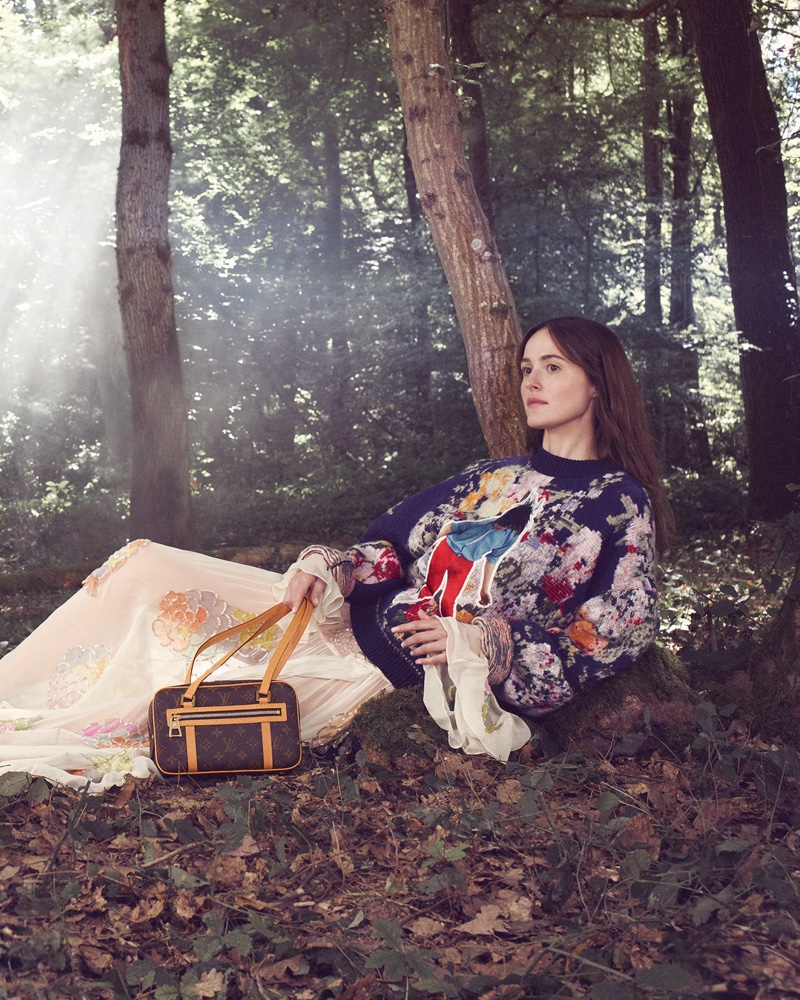 The advertisements, which include designs by artistic director Nicolas Ghesquière, are photographed by David Sims. The French designer found their inspiration in young people's penchant for customizing their wardrobes. The Louis Vuitton woman can be seen wearing anything from a school uniform-inspired kilt to an oversized sweater and a metallic dress.
Related: Anna Ewers Shimmers in Louis Vuitton 'LV Diamonds' Collection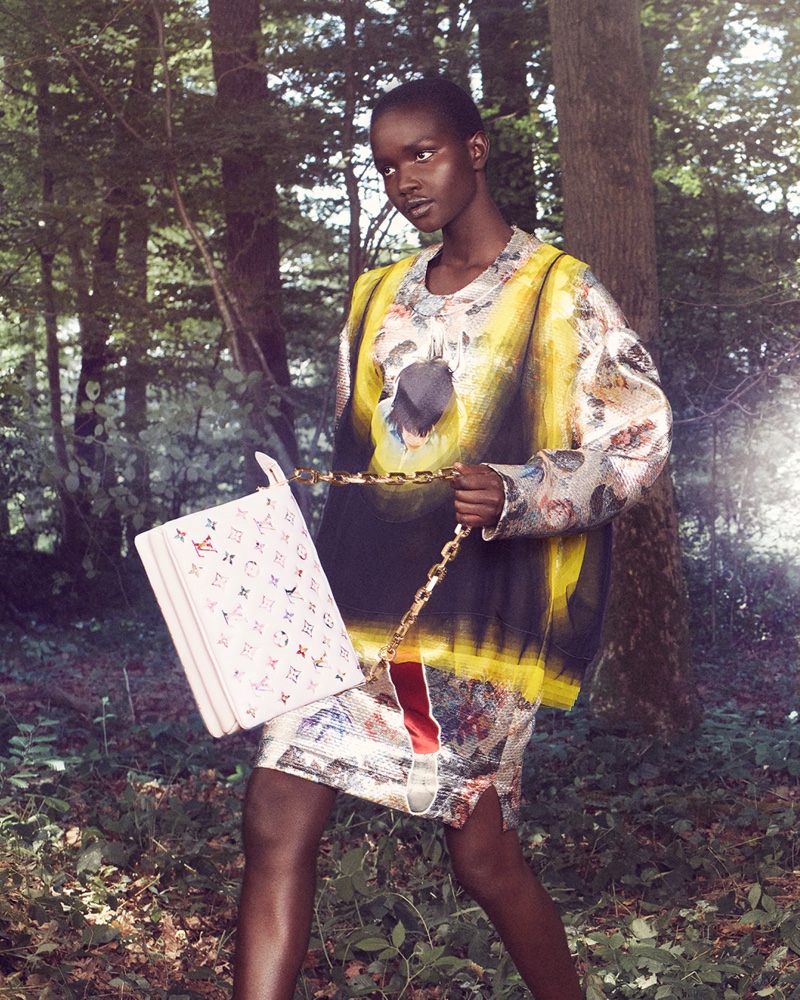 In addition, a few of the designs feature images from Sims taken in the 1990s. When it comes to handbags, a new monogram pattern covers accessories, while new shapes like the Loop and the Petite Malle V also make an appearance.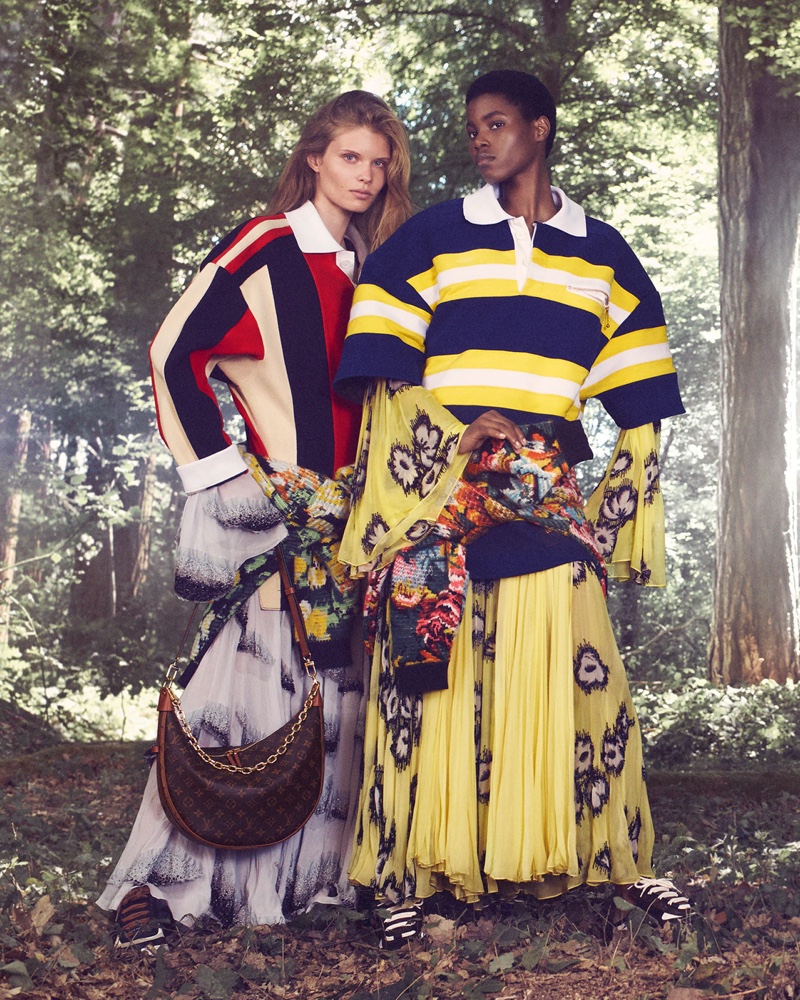 Nicolas Ghesquière's Fall-Winter 2022 collection is dedicated to youth, exploring the formative adolescent years that allow one to forge character. Based on the idea of freedom of movement and a youthful desire to customize everything, the collection was designed to be mixed and matched depending on mood in order to approach taste as a personal construct.

Louis Vuitton