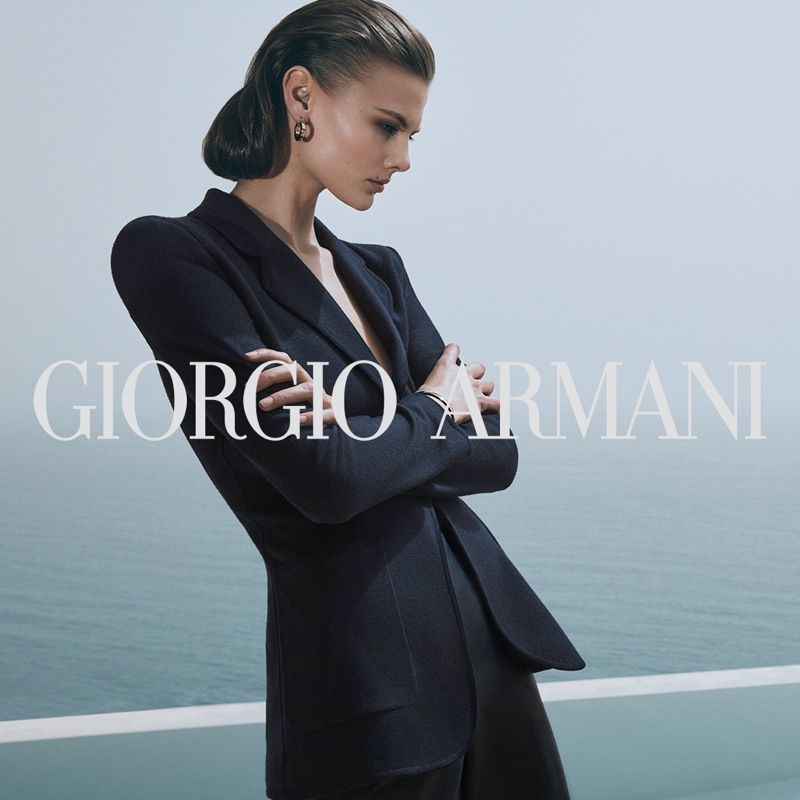 The fall-winter 2022 collection from Giorgio Armani boasts an unmistakable air of refined elegance. Models Daga Ziober, Loka Lindaregard, and Julian Schneyder are featured in a fashion shoot captured by Bruno + Nico, focusing on tailored clothing. Mauro Demestria, a fashion stylist, accessorizes the suited outfits with chic accessories such as sunglasses, hoop earrings, and cuff bracelets.
Giorgio Armani Fall/Winter 2022 Collection
Flat leather shoes and sandals with thong straps stand out among the footwear options. In one image, Loka can be seen donning a beige pantsuit, a top with embroidered detailing, and sunglasses. In another picture, Daga can be seen posing while wearing a knit tank top and a flowing skirt made of a soft material.
Related: Greta Ferro Inspires in Giorgio Armani Acqua di Gioia Campaign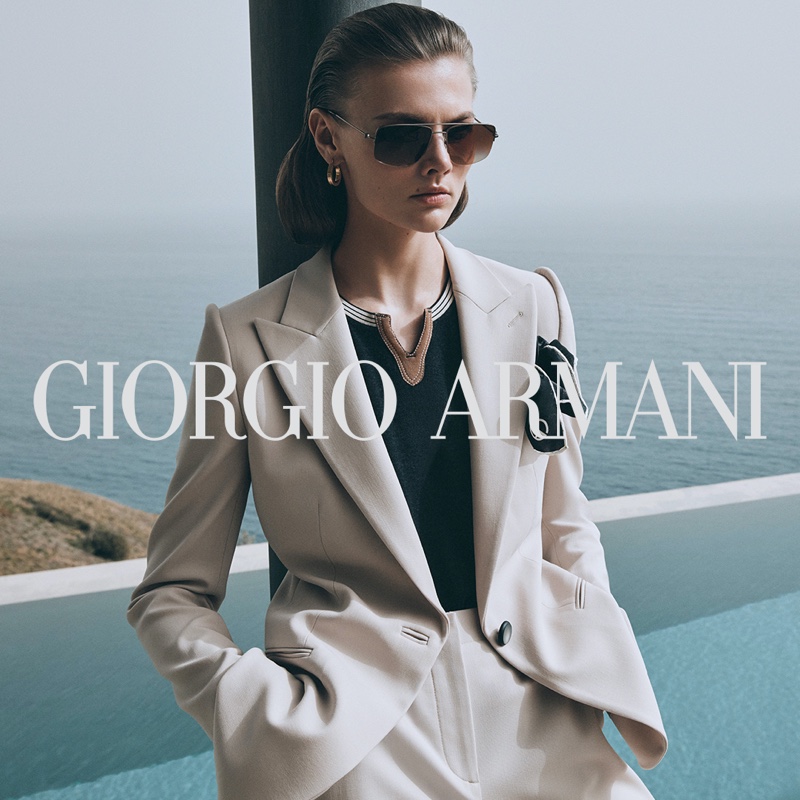 Chiara Guizzetti puts the finishing touches on the models' appearances by applying dewy makeup, while Giovanni Lovino shapes the models' hair into sculpted coifs. Armani featured Daga in the Mare Summer 2022 collection, which was captured by the same team. With the looks in motion, a short film shows the model set to dramatic classical tunes.