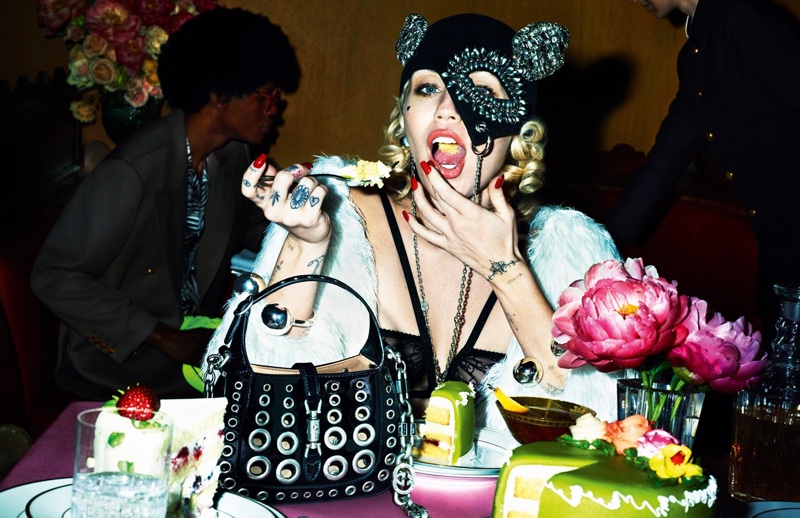 Gucci sets its Spring 2022 Love Parade campaign in a chic Hollywood party full of entertainers and models. The cast of the advertisements, photographed by Mert & Marcus, includes singer Miley Cyrus, model Liu Wen, rapper Snoop Dogg, actress Beanie Feldstein, model Tess McMillan, and others.
Gucci Spring/Summer 2022 Campaign
Satin suits, lingerie-inspired designs, and faux fur coats are among the designs produced by creative director Alessandro Michele. When it comes to accessories, must-have bags, wide-brimmed hats, and sparkling tiaras are among the most prominent. Christopher Simmonds also works on art direction for the shoot.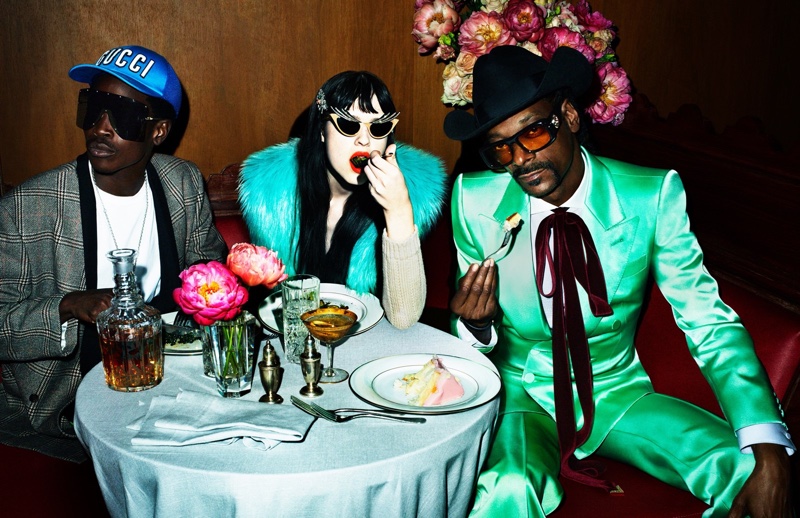 'Venus in Furs' by The Velvet Underground serves as the soundtrack for a short film directed by Mert & Marcus. It features the cast at a lavish banquet that transforms into a dance floor set to hypnotic tunes.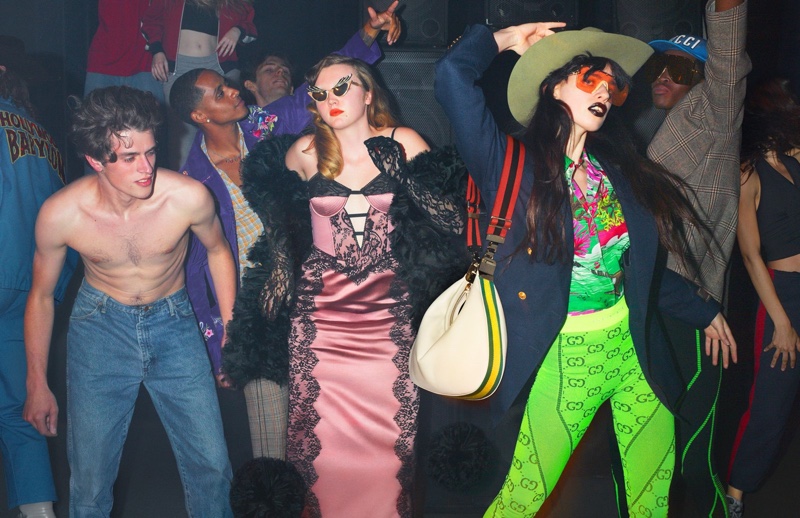 Presented on Hollywood Boulevard, the Gucci Love Parade collection takes center stage in a new campaign that celebrates the ritual of the banquet. Jared Leto, Miley Cyrus, Snoop Dogg, Beanie Feldstein, Jungjae Lee, Deng Lun, and Liu Wen give themselves to a liberating symposium that slides into the Dionysiac ritual of dancing. Clothes and bodies are captured in the brilliant chiaroscuro of a club that reveals movements that Alessandro Michele arranges with the complicity of photographers Mert & Marcus.

Gucci