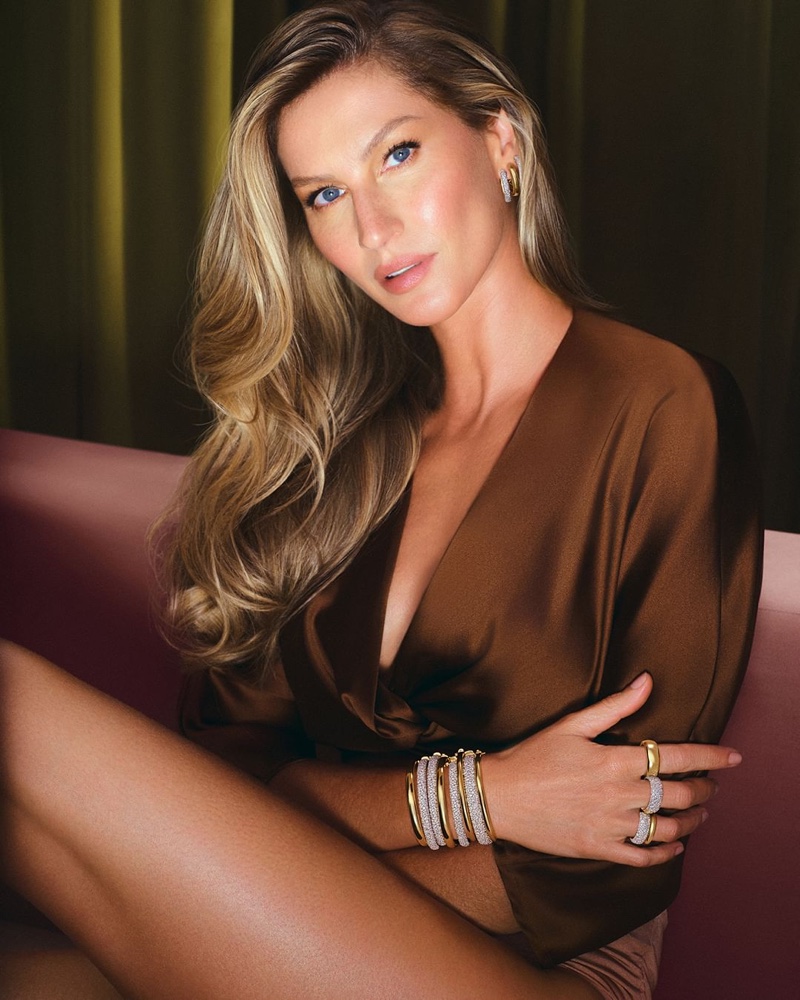 In the latest campaign from Brazilian jewelry titan Vivara, supermodel Gisele Bundchen infuses each frame with an undeniable radiance. The advertisements, artfully captured by the lens of Fernando Tomasz, mark yet another dazzling chapter in Gisele's illustrious career.
It follows her striking presence in the Colcci summer 2024 advertisements and her previous work with Vivara's Icon line. This season, Vivara showcases its exquisite collections – Sirena, Allure, Luar, and Chains Color – through a prism of luxury, with each piece resonating with a story of elegance and craftsmanship.
Gisele Bundchen – Vivara Jewelry – November 2023 Campaign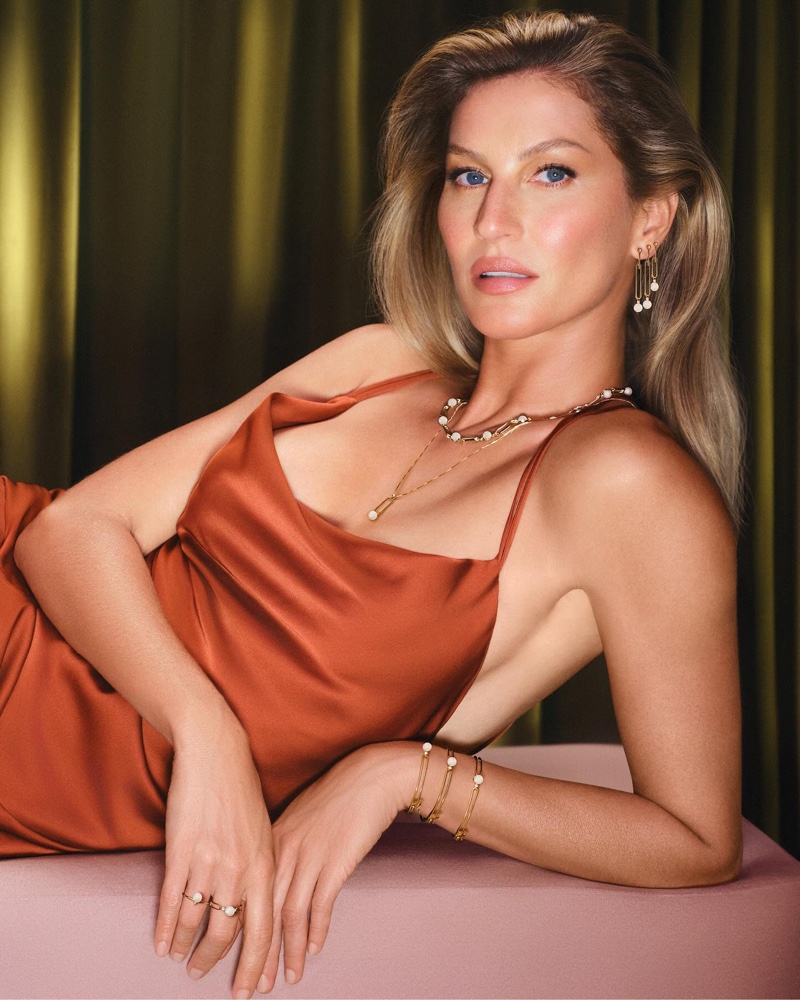 The jewelry selection, featuring a breathtaking array of diamonds, yellow gold, pearls, citrine, and topaz, comes to life in an ethereal manner, especially when adorned by Gisele, whose presence elevates these masterpieces.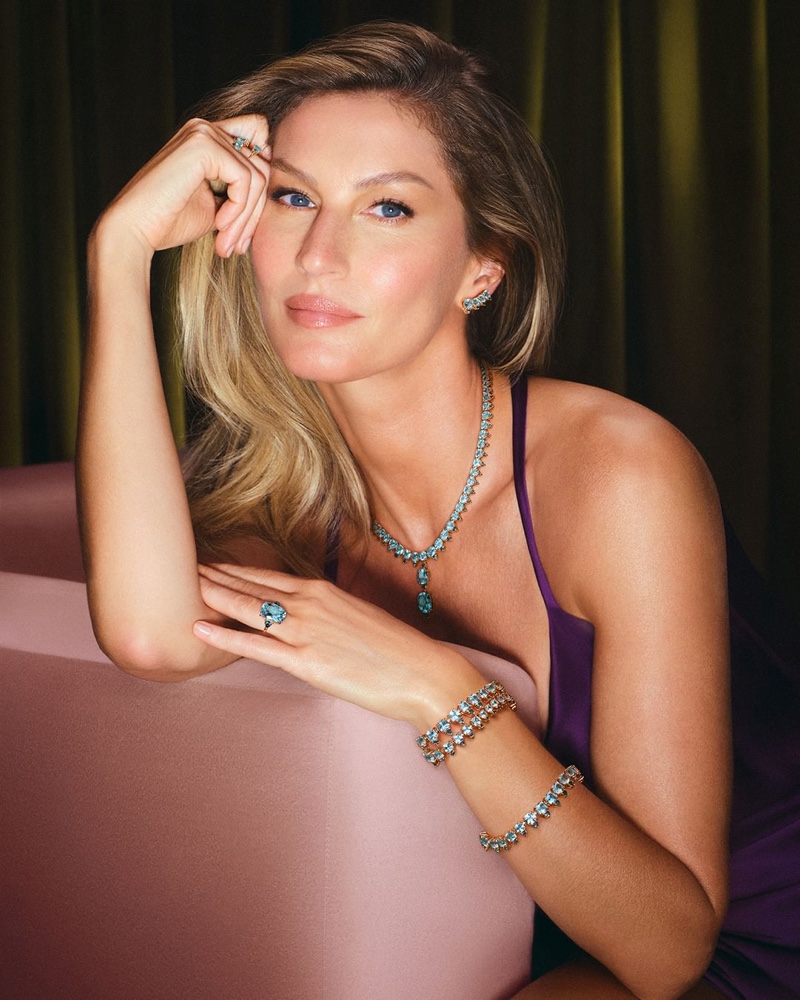 The styling for this campaign by Renata Correa seamlessly blends the opulence of Vivara's jewelry with the quiet luxury of fashion. Correa's choice of silky tops and dresses in rich, earthy tones like rust orange and chocolate brown creates a perfect canvas, allowing the jewelry to take center stage.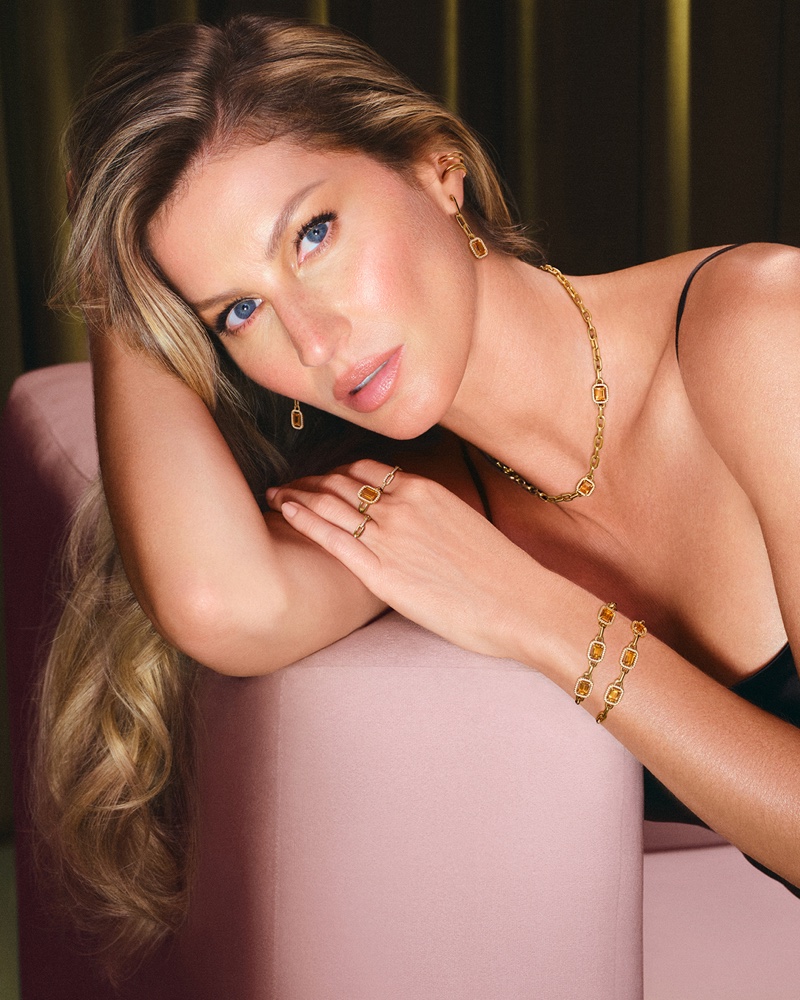 This harmonious interplay of colors and textures underscores the versatility of Vivara's collections, demonstrating how high-end jewelry can be both a statement and a subtle enhancement to everyday elegance.
The final touch to this campaign is the beauty work by Henrique Martins. Gisele's signature golden waves and dewy makeup embody a look of effortless sophistication. Martins' skill in enhancing Gisele's natural beauty without overshadowing the jewelry speaks volumes about the delicate balance in fashion and beauty styling.