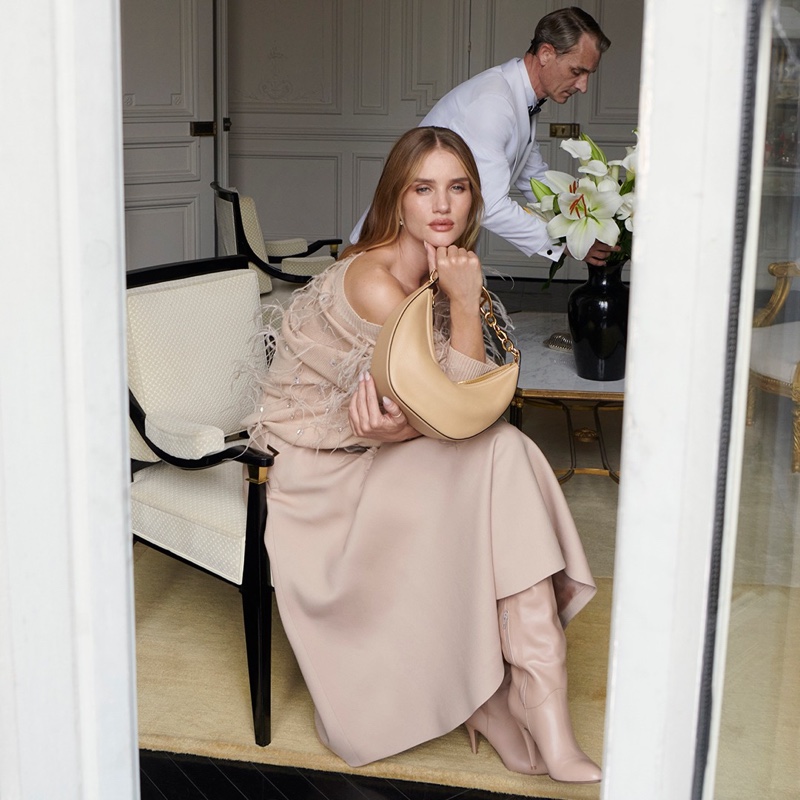 Valentino's latest holiday 2023 campaign, aptly named "A Night's Tale," presents an enchanting narrative set against the backdrop of Paris' iconic Place Vendôme. British model Rosie Huntington-Whiteley takes the spotlight in video and images.
Under the creative direction of Pierpaolo Piccioli, this campaign captures the essence of festive luxury lensed by photographer Theo Wenner. The spotlight is on the VLogo Moon bag, elegantly showcased by Rosie.
Valentino Holiday 2023 Campaign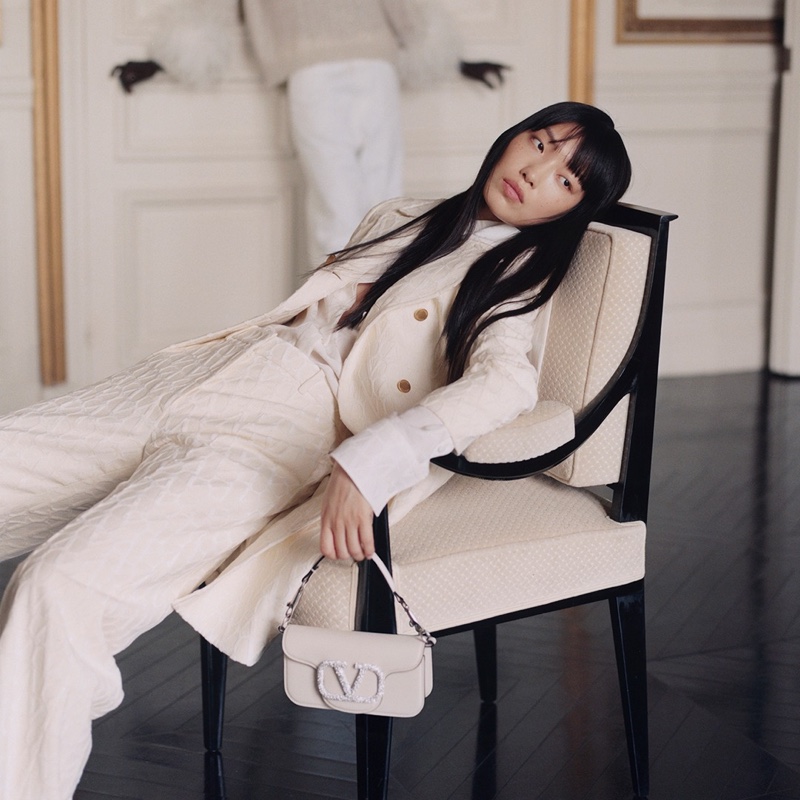 Her attire, a blend of neutral colors with an embellished top, flowing skirt, and sleek leather boots, epitomizes the understated elegance that Valentino is renowned for. The Valentino holiday 2023 campaign also features striking visuals with model Ilana Hansen, who embodies a serene elegance while lounging on a couch in an all-white ensemble.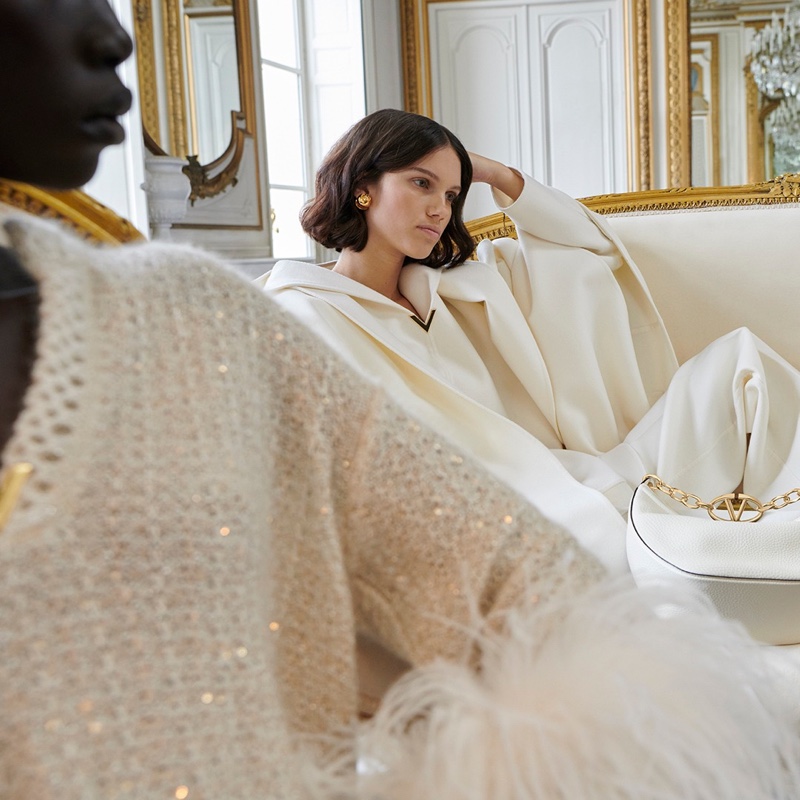 Designed for the quintessential white party, her look resonates with the theme of effortless sophistication. Another captivating image introduces Gao Jie, adorned in a textured jacket paired with high-waisted pants. This attire exudes a sense of festive luxury that is sophisticated yet not overstated.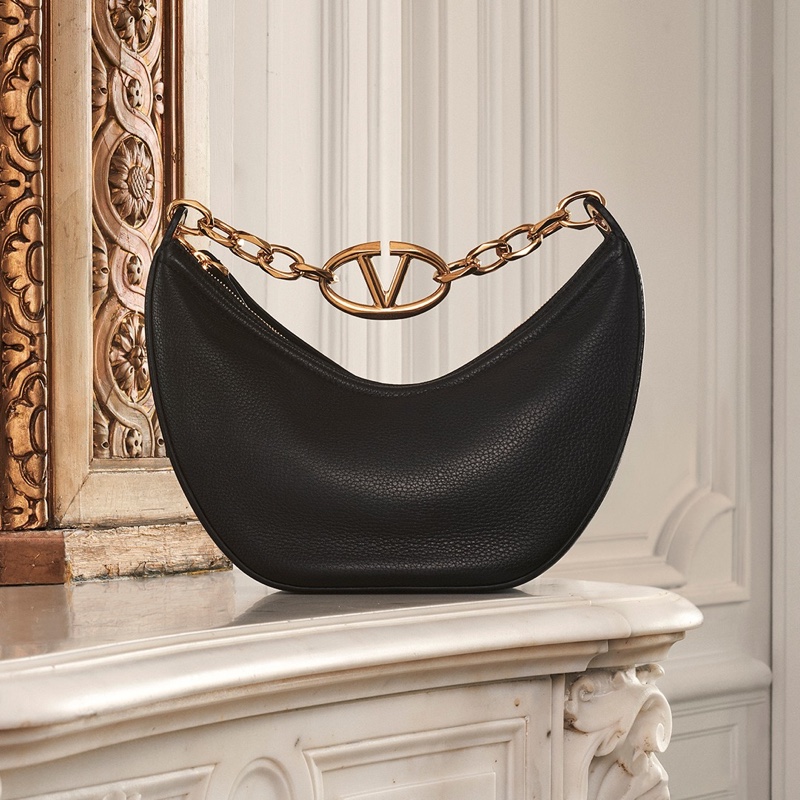 Valentino's influence in the fashion world is further highlighted by its previous collaborations and campaigns. Rosie Huntington-Whiteley's transition from Tiffany & Co's holiday advertisements to Valentino's campaign showcases her versatility and the brand's appeal to high-profile models.
Additionally, the fall 2023 campaign featuring Kaia Gerber emphasizes Valentino's continuous evolution in fashion, always staying ahead with innovative designs and captivating marketing strategies.