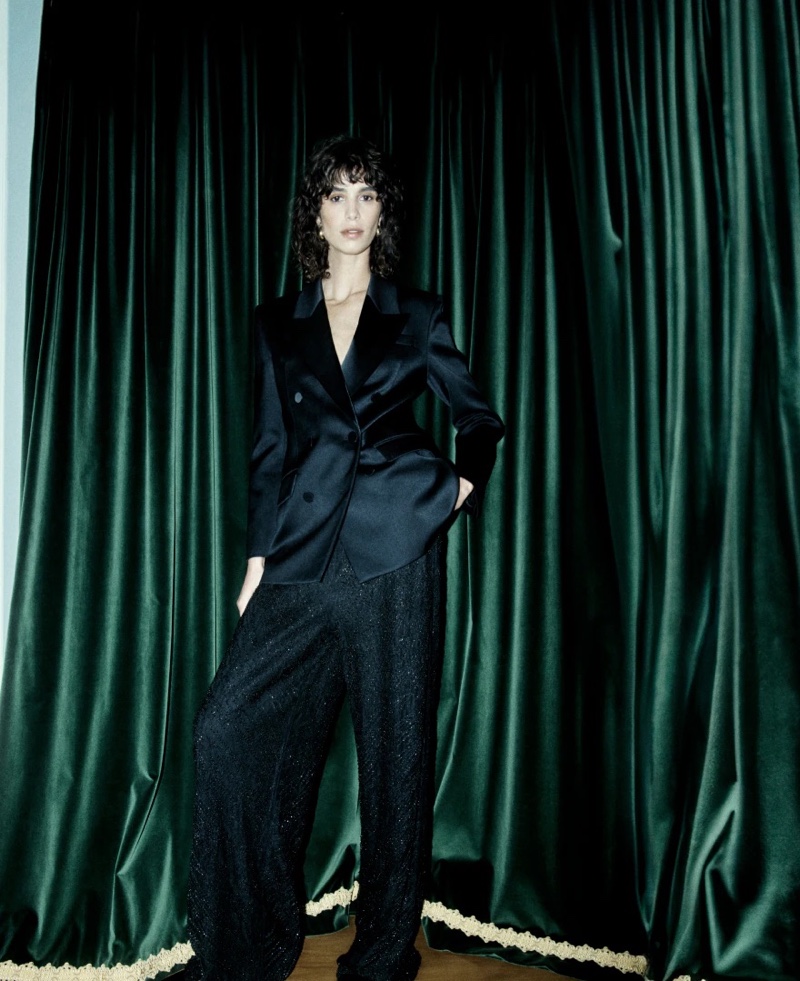 Massimo Dutti's latest winter trend guide, "La Nuit Dehors," elegantly explores evening wear, showcasing a sophisticated fusion of classic and contemporary styles. The spotlight shines on model Mica Araganaraz, who embodies the collection's chic essence through various night-out ensembles.
Key pieces like the satin tuxedo blazer and striking black pants adorned with rhinestone details showcase a luxurious yet edgy aesthetic. This collection aligns with Massimo Dutti's ongoing narrative of refined elegance, following their winter campaign with Charlotte Rampling and the fall jackets editorial.
Massimo Dutti Evening 2023 Trend Guide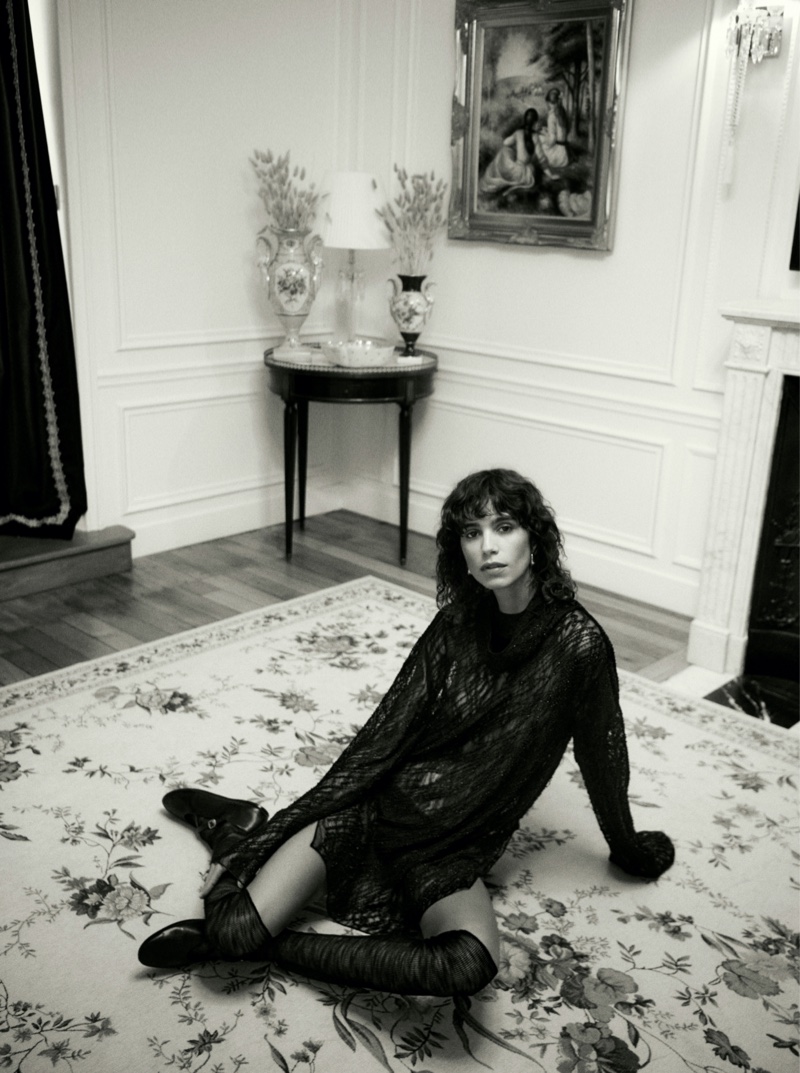 The guide's visual narrative, captured by photographer Robin Galiegue, is set against a backdrop of opulent interiors, further accentuating the glamour inherent in the collection. Standout pieces like a lace blouse and a mini skirt with rhinestone embellishments infuse a sense of modernity into the line.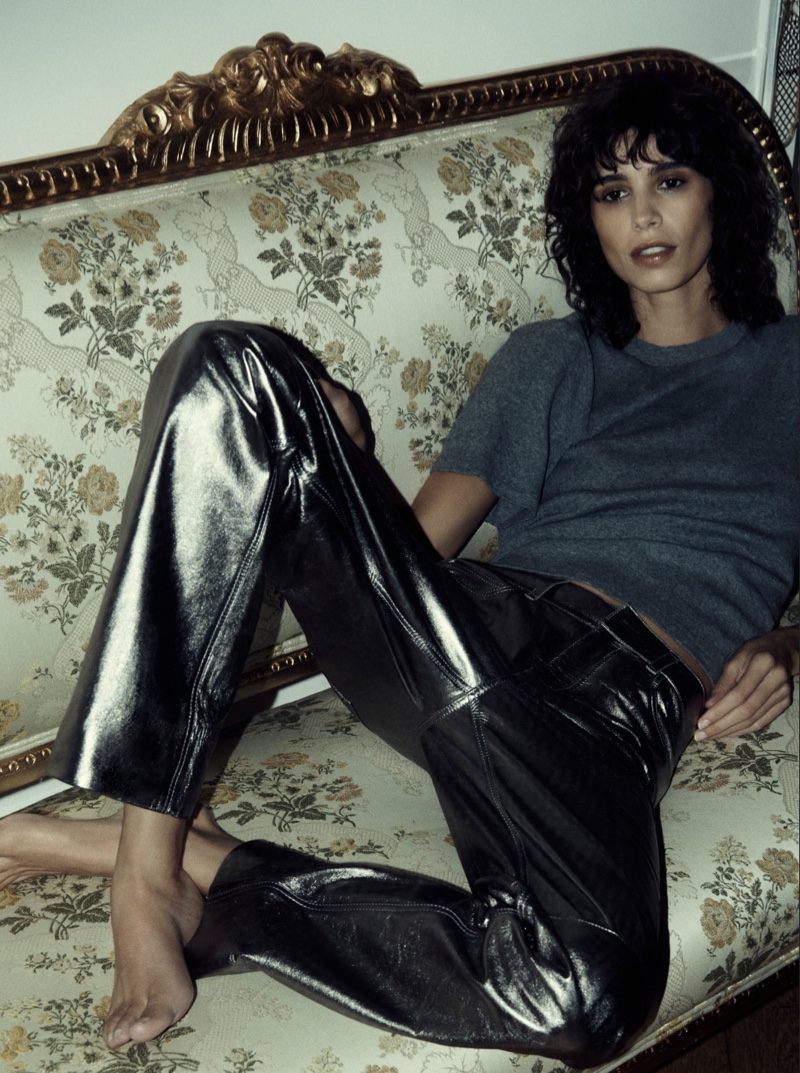 The inclusion of a flowing dress with gathered details and a strappy top adorned with diamanté speaks to a versatile approach, catering to a range of style preferences from minimalist to maximalist.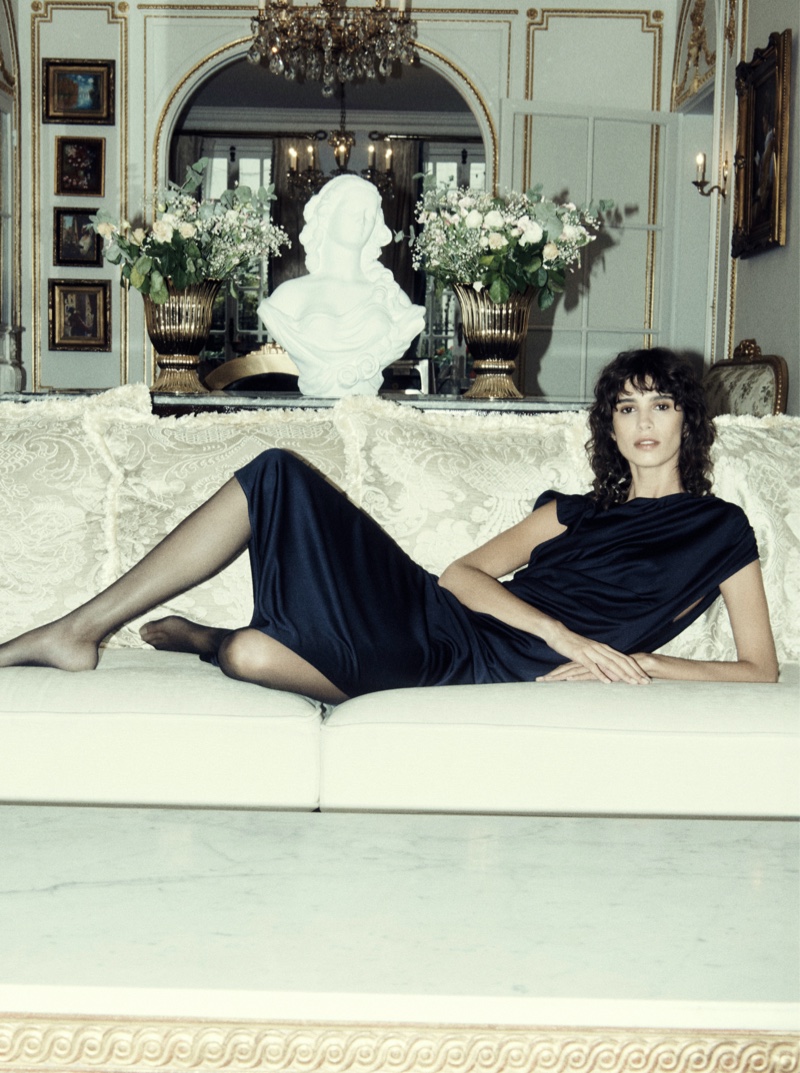 This versatility is further emphasized by pairing options, such as a minimal tank top or a statement choker necklace, allowing for personalized expressions of style within the collection's framework.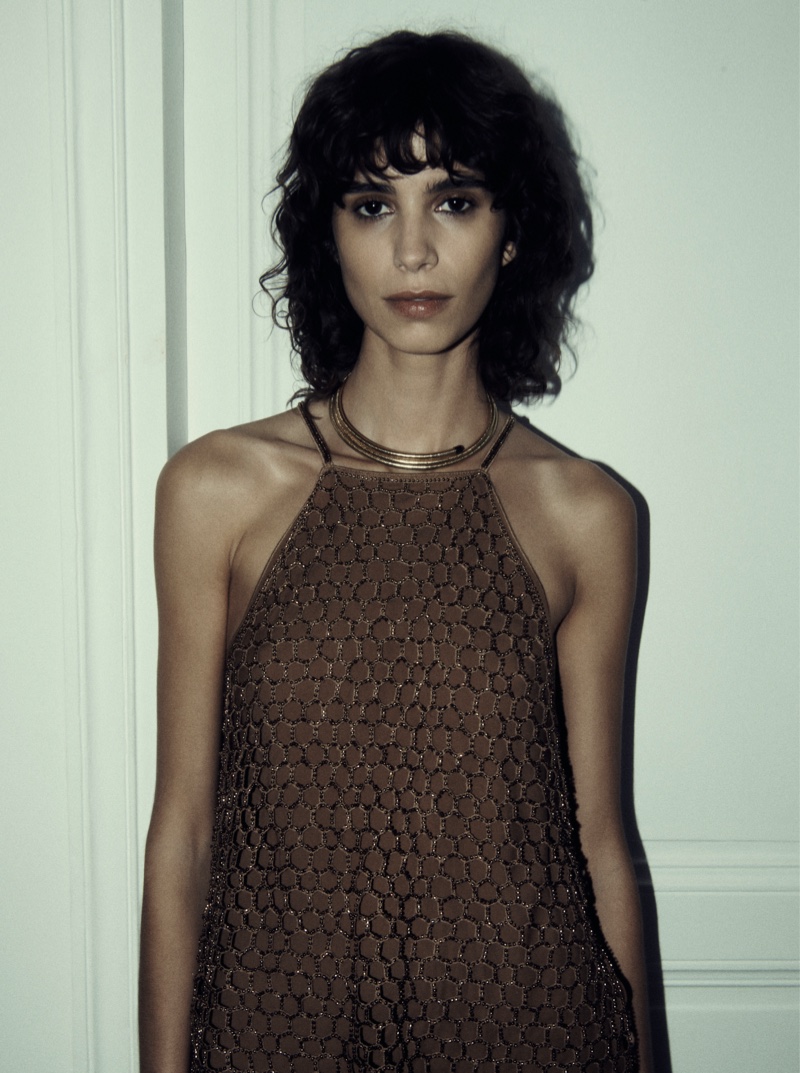 The styling by Virginie Benarroch complements the exquisite detailing of the collection, while Kalle Eklund's expertise brings Mica's curly hair to life, adding an extra layer of sophistication. Makeup artist Karim Rahman's work subtly enhances the model's natural beauty, aligning with the overall aesthetic of understated elegance.