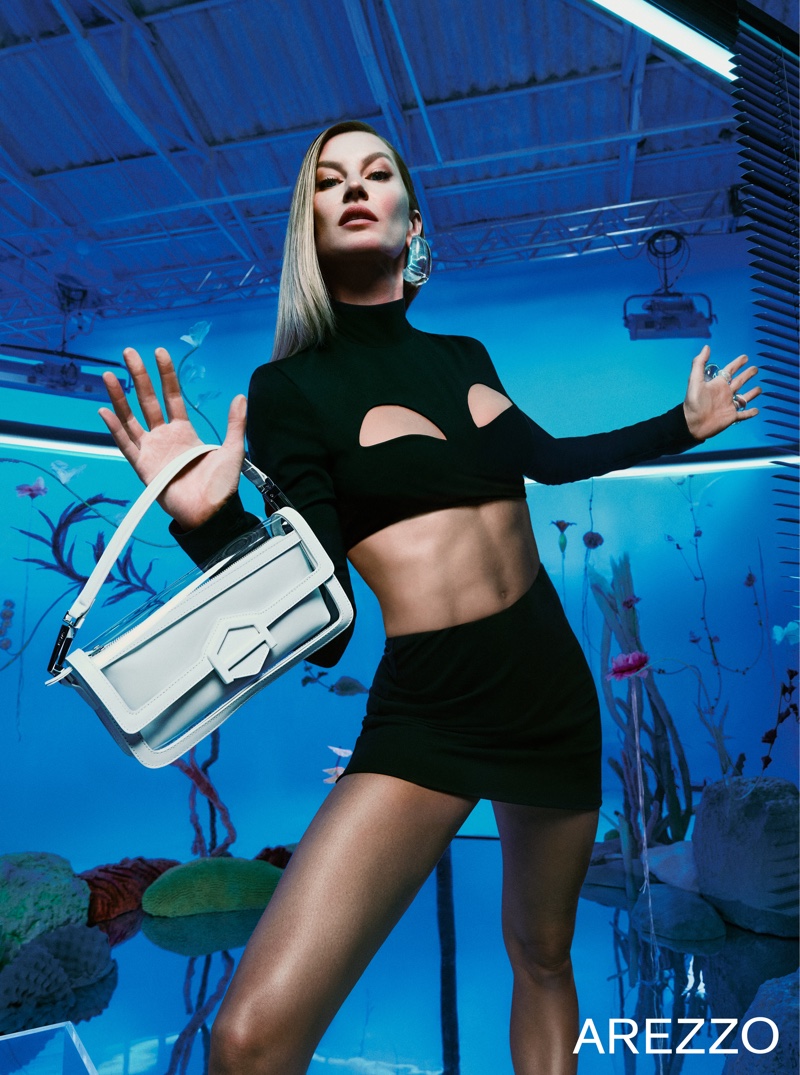 Gisele Bundchen is once again the face of Arezzo, this time for its summer 2024 campaign called "Dream On." Following her appearance in the winter 2023 advertisements, she now explores themes of imagination, dreaming, and achieving the impossible in a campaign setting reminiscent of an aquarium theme lensed by Lufre.
Gisele Bundchen for Arezzo Summer 2024 Campaign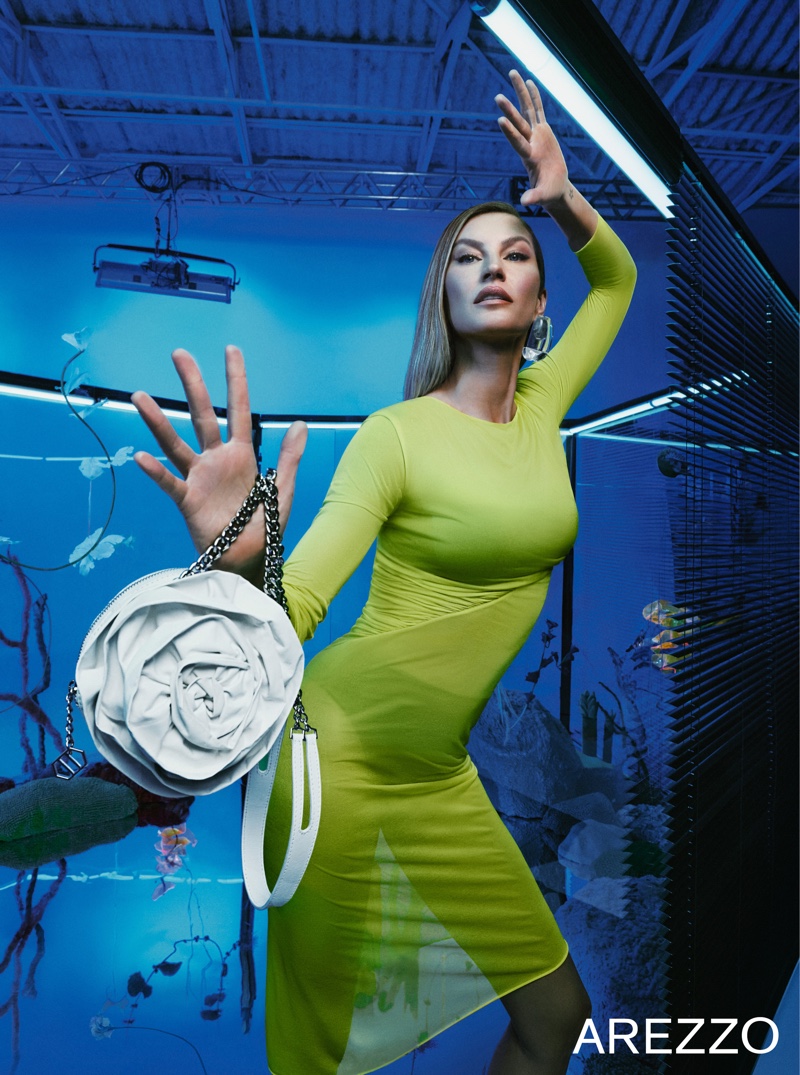 With vibrant designs that include strappy heels, sandals, mules, and bags inspired by flowers, the Brazilian accessories brand ensures the new season shines with Gisele's brilliance. The new season advertisements were made with creative direction by Giovanni Bianco and styling by Pedro Sales.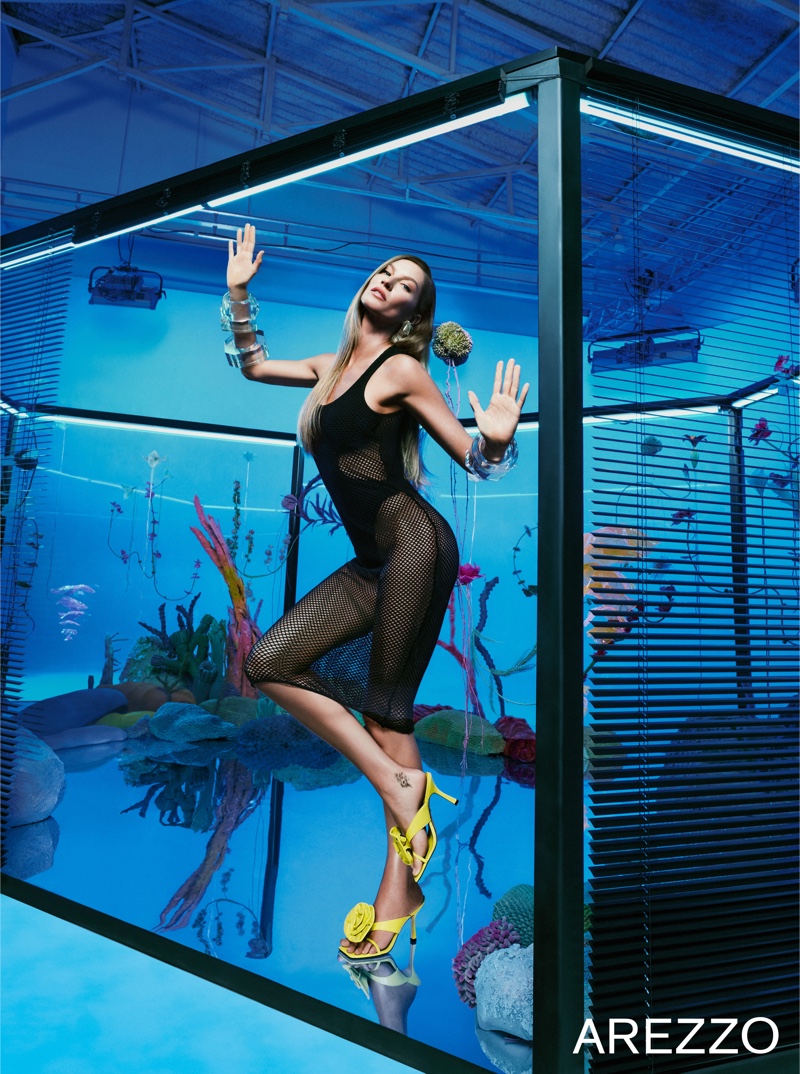 The Arezzo summer 2024 collection, designed to translate the magical universe of "Dream On," features contemporary elements with three-dimensional flowers, vinyl transparencies, and colorful heels with organic lines and unusual shapes.
These eye-catching accessories are paired with body con dresses, including a sleek black mesh style and a standout neon green number.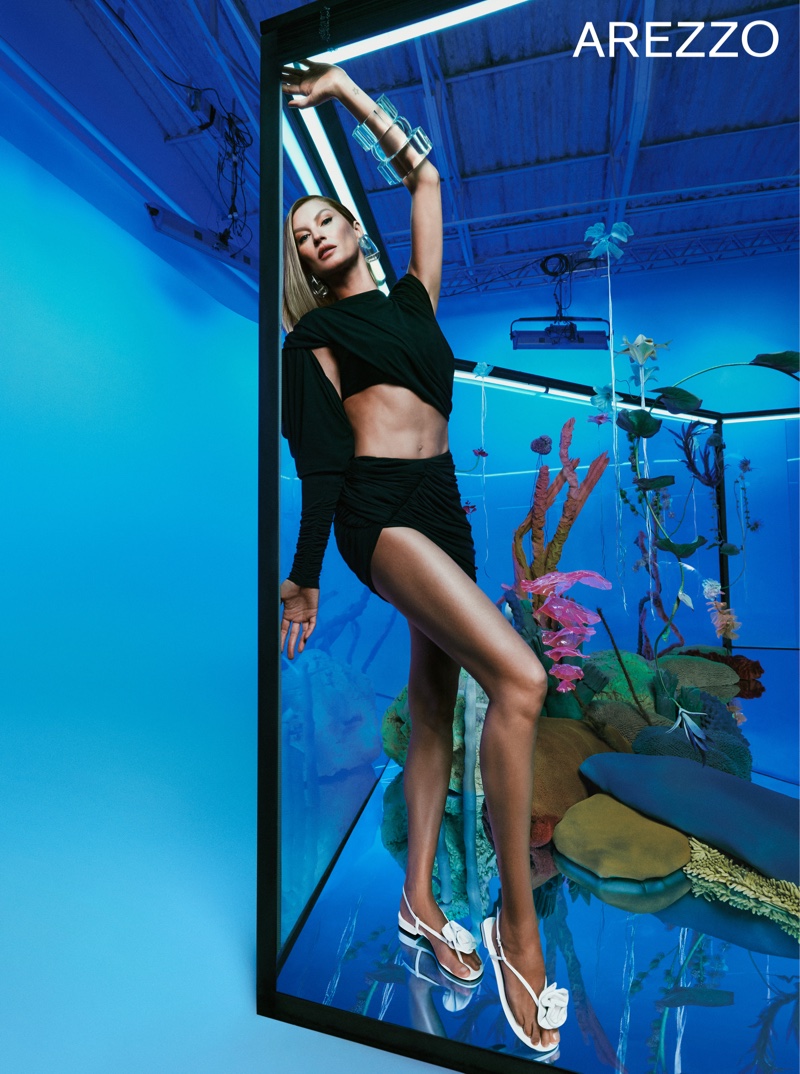 Arezzo Campaign Launch Dinner in São Paulo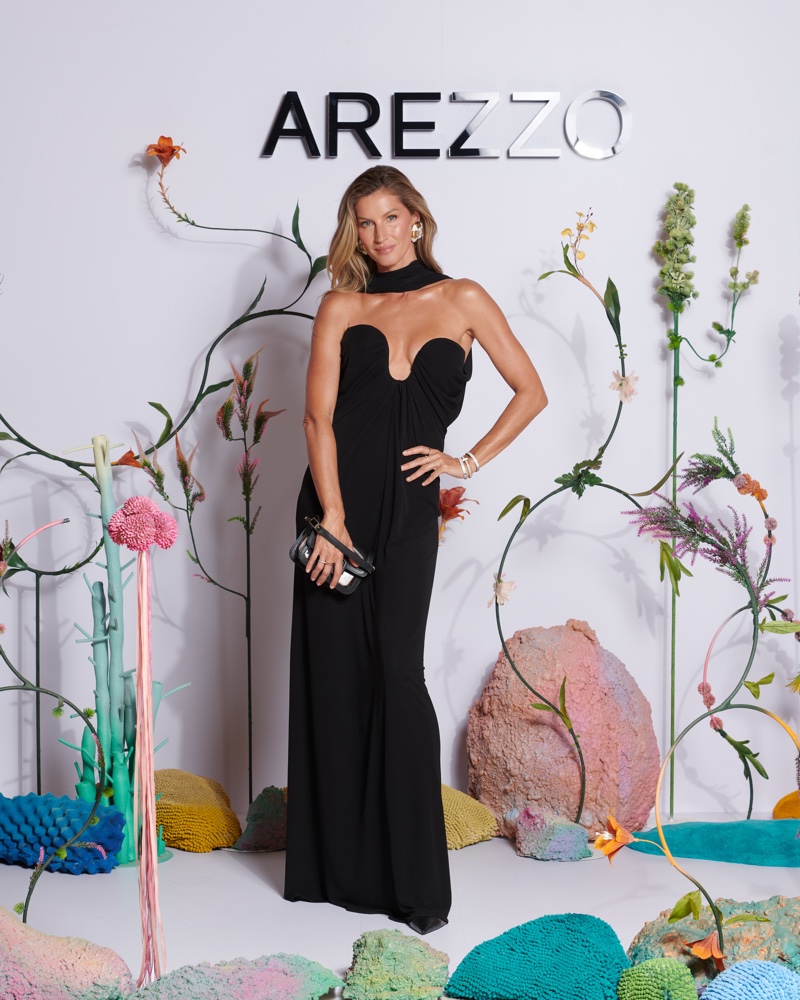 To mark this unique and special launch, a celebratory dinner was held on August 7th at Cubo JK Iguatemi in São Paulo. Gisele was radiant in a black gown with a plunging neckline and chic neckpiece, accessorized with statement earrings, stacked bracelets, and a clutch bag.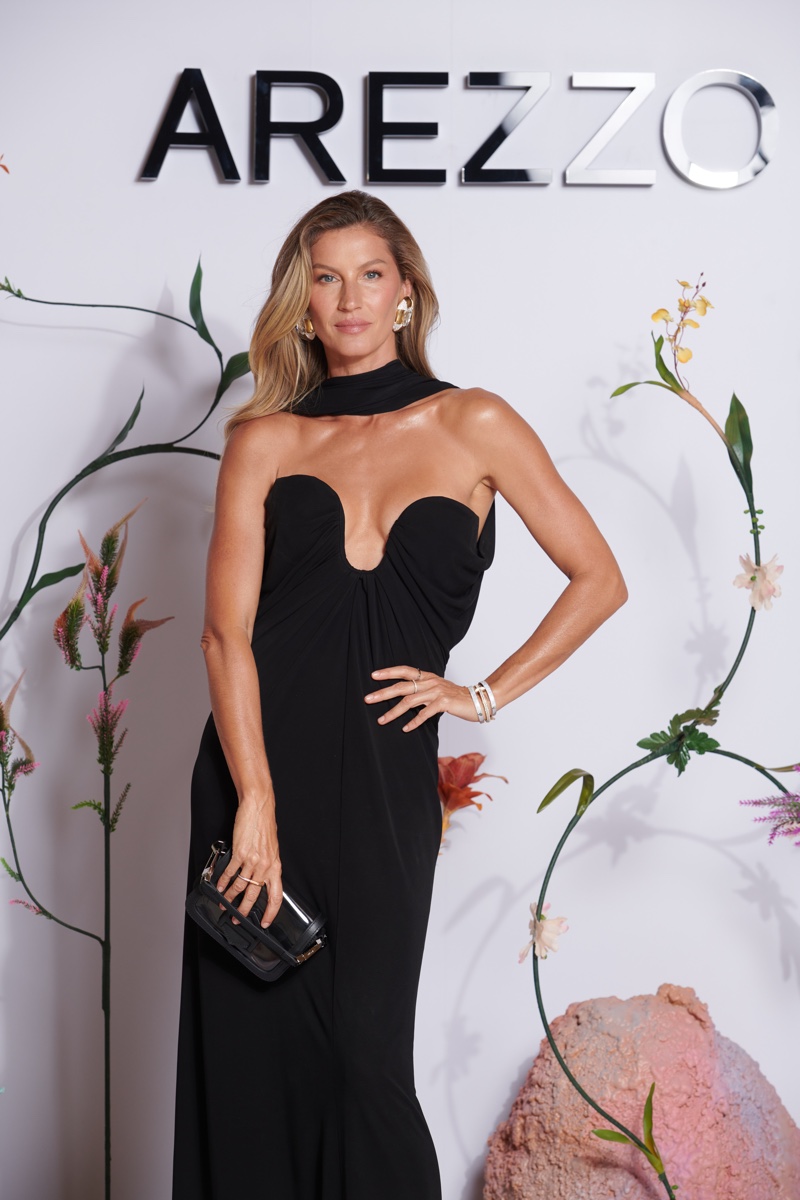 This year has been particularly busy for the iconic model, who also posed for Louis Vuitton's "Horizons Never End" and Jimmy Choo's summer advertisements. Her brilliance shines through in the Arezzo campaign, bringing a touch of the fantastical to the every day and capturing the true essence of summer 2024's magical world.