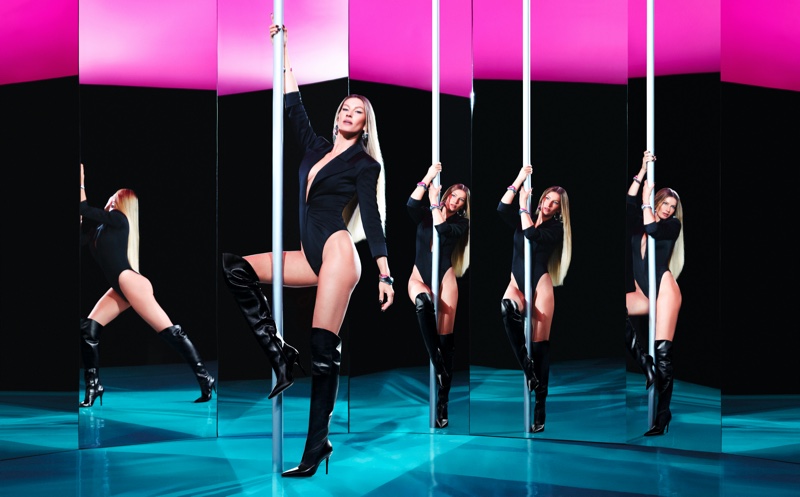 Gisele Bundchen sets the fashion world ablaze as the face of the Arezzo winter 2023 campaign. No stranger to turning heads with her stunning looks, she is photographed by Fernando Tomaz flaunting the latest offerings from the Brazilian footwear brand in a series of glamorous pole-dancing images.
Arezzo Winter 2023 Campaign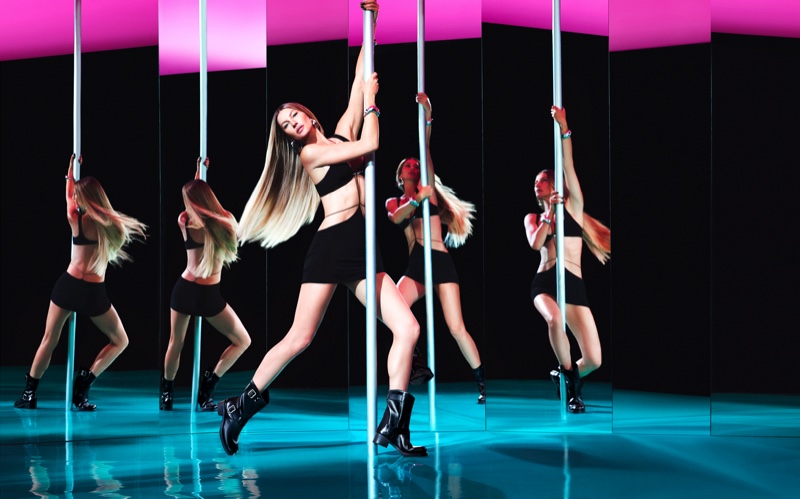 Styled by Pedro Sales, Gisele is seen donning a range of show-stopping ensembles, including fringe dresses, plunging bodysuits, and cut-out designs. But it's the footwear that truly steals the show, with over-the-knee boots and platform heels taking center stage.
As for her beauty look, makeup artist Henrique Martins creates a glam and sultry look on Gisele.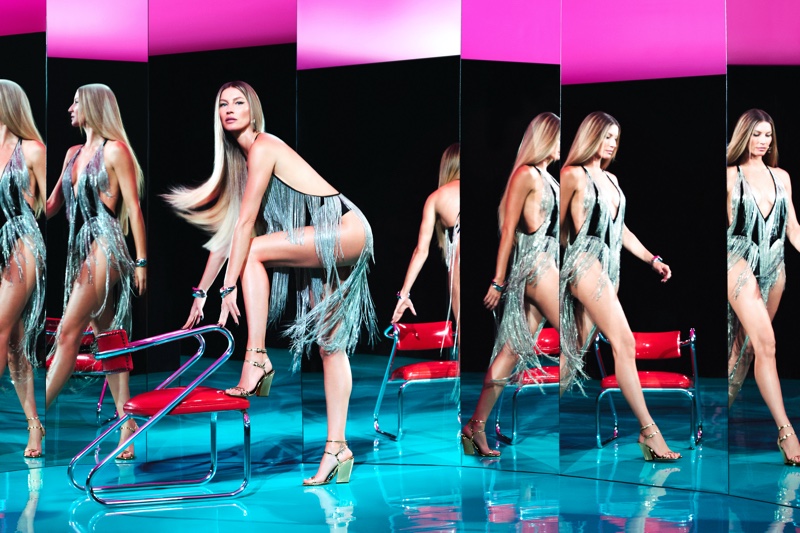 Her long bleach-blonde hair is styled to perfection, adding to the overall goddess vibe of the campaign. The Arezzo winter 2023 campaign was made with creative direction by Giovanni Bianco. It showcases Gisele's beauty and style in the best possible light. And Gisele herself couldn't be happier to be a part of it.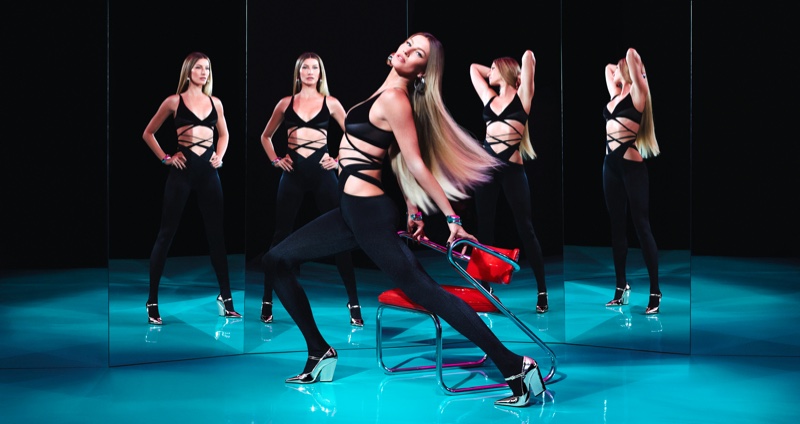 "Brazil has so many beautiful things to show the world, Brazilian fashion has its style and immense diversity. Brazil is a strong exporter of footwear to the world and it is nice to see this industry always innovating and growing. Arezzo is a brand so beloved by women and I am very happy to be in the brand's campaign again," says the supermodel.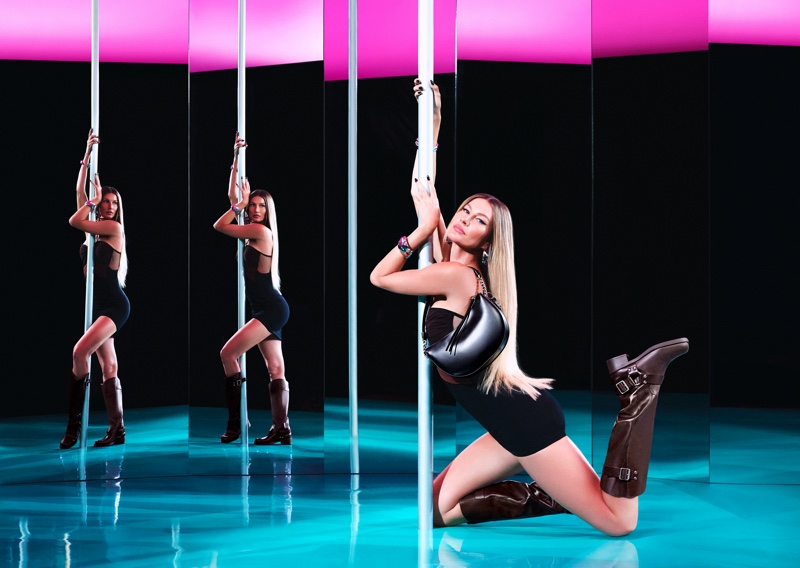 Despite being in the industry for almost three decades, Gisele Bundchen shows no signs of slowing down, and her Arezzo advertisements are another testament to her enduring success. Earlier this year, the supermodel starred in Louis Vuitton x Yayoi Kusama campaign, proving that her timeless appeal knows no bounds.