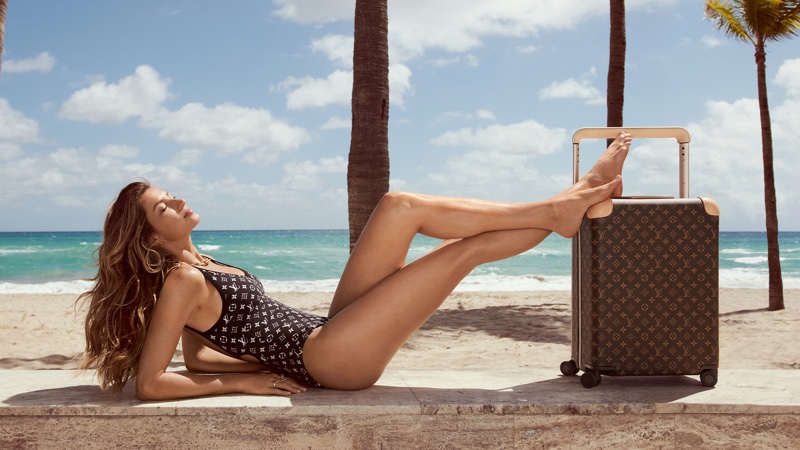 Gisele Bundchen, the iconic supermodel, impresses in Louis Vuitton's latest campaign, Horizons Never End for 2023. Focusing on the brand's timeless luggage collection, the campaign features Gisele in a stunning series of images captured by photographer Glen Luchford against the vibrant backdrop of Miami, Florida.
Gisele Bundchen for Louis Vuitton Horizons Never End 2023 Campaign
At the heart of Louis Vuitton Horizons Never End campaign lies the Horizons collection, which includes travel accessories like a duffle bag and suitcase born from the creative collaboration between Louis Vuitton and the acclaimed designer Marc Newson.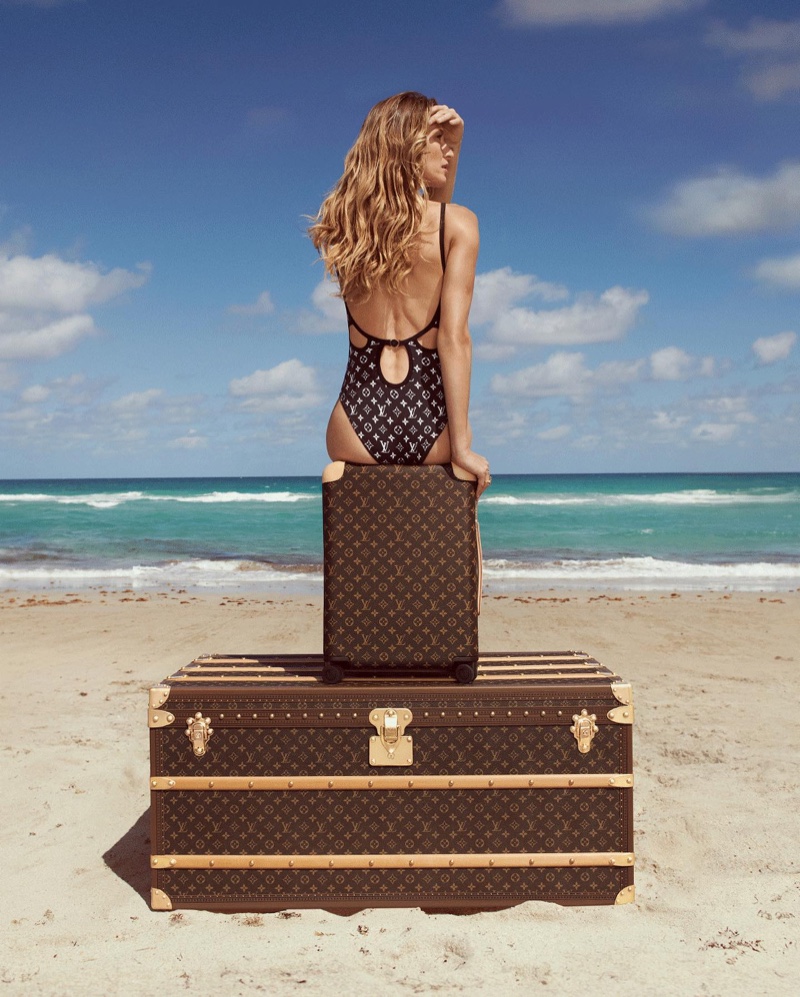 With its monogram print and innovative features, this piece of luggage exemplifies the designer brand's dedication to craftsmanship and style. This is not the first time Gisele Bundchen has lent her effortless beauty to Louis Vuitton's vision. She previously mesmerized audiences in the Vuitton x Yayoi Kusama campaign, as well as gracing the summer ads for Jimmy Choo.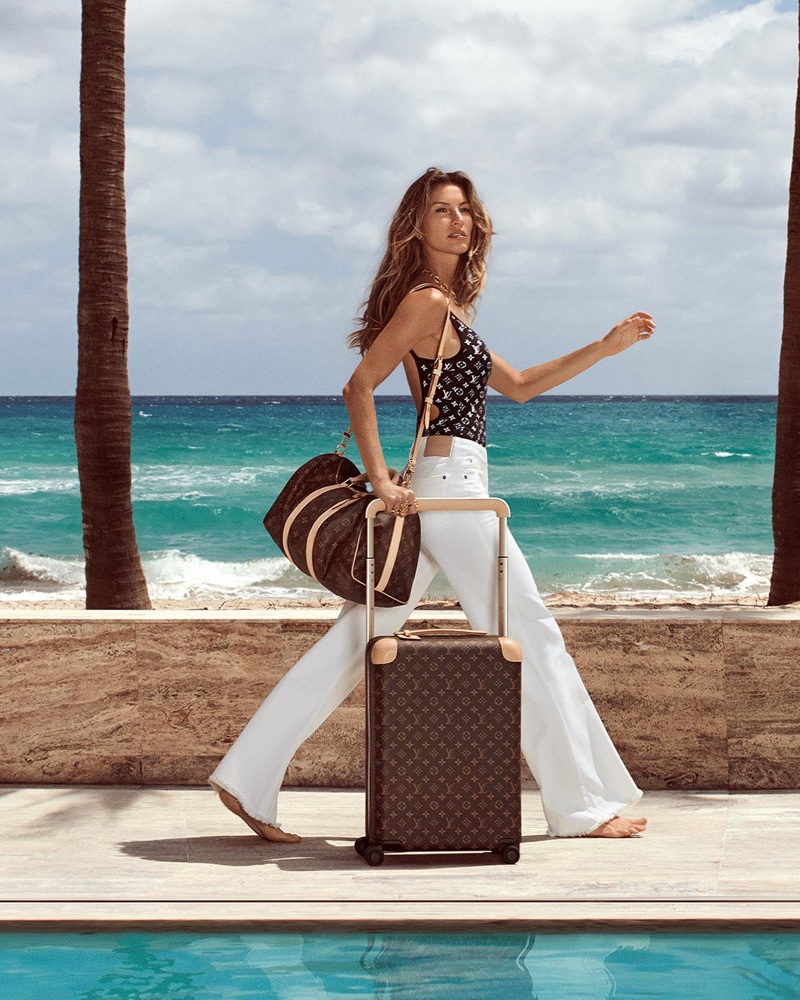 In these alluring images, Gisele showcases her glam style as she poses on the picturesque beach. Dressed in monogram swimsuits and white denim styled by the talented Emmanuelle Alt, she effortlessly exudes confidence and elegance. Each shot is a testament to Gisele's timeless allure and the enduring appeal of Louis Vuitton's designs.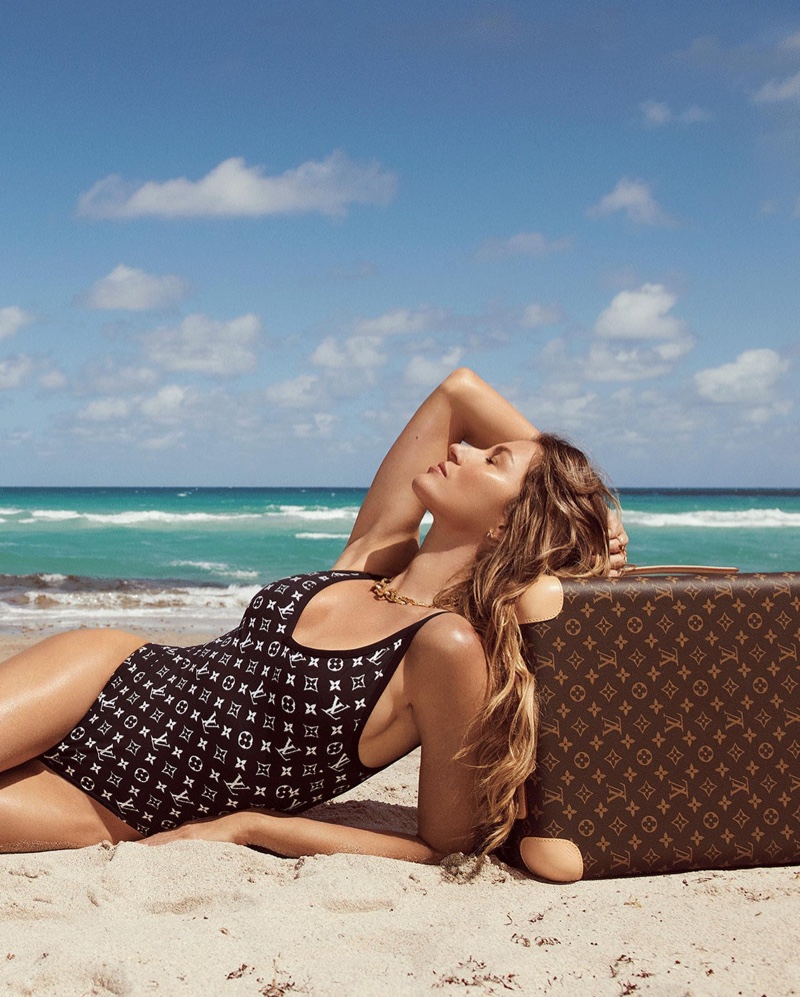 Louis Vuitton's Horizons Never End 2023 campaign, featuring the incomparable Gisele Bundchen, effortlessly melds the worlds of fashion and travel.