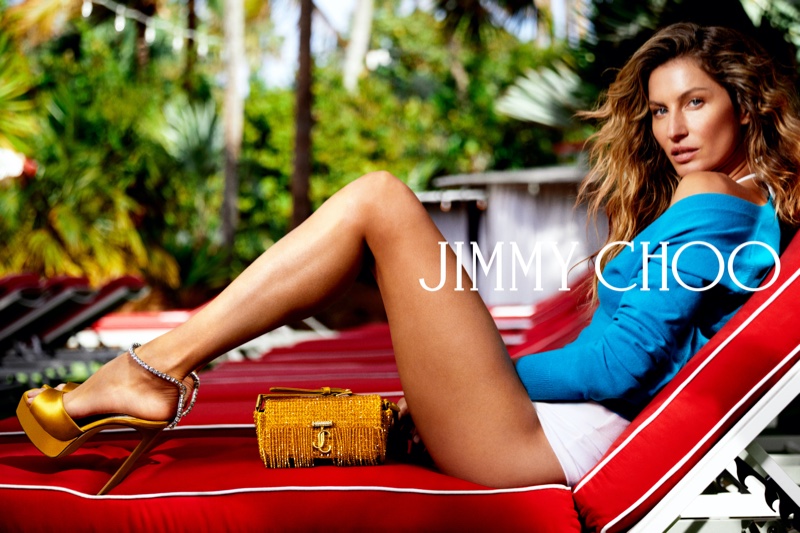 Gisele Bundchen graces us with her presence in the captivating Jimmy Choo summer 2023 campaign. Adorned in a dazzling array of sandals, heels, and platforms, the supermodel effortlessly embodies the essence of a golden goddess. Each shot is a testament to her enduring allure, showcasing her radiant persona.
Gisele Bundchen for Jimmy Choo Summer 2023 Campaign
Captured through the lens of Carlijn Jacobs, the campaign for the luxury brand is a visual feast for the fashion-hungry eyes. Imruh Asha, the shoot's stylist, masterfully curates the ensembles, ensuring that Gisele's every step exudes sheer elegance. The summer ads follow up the reveal of Jimmy Choo's beach collection.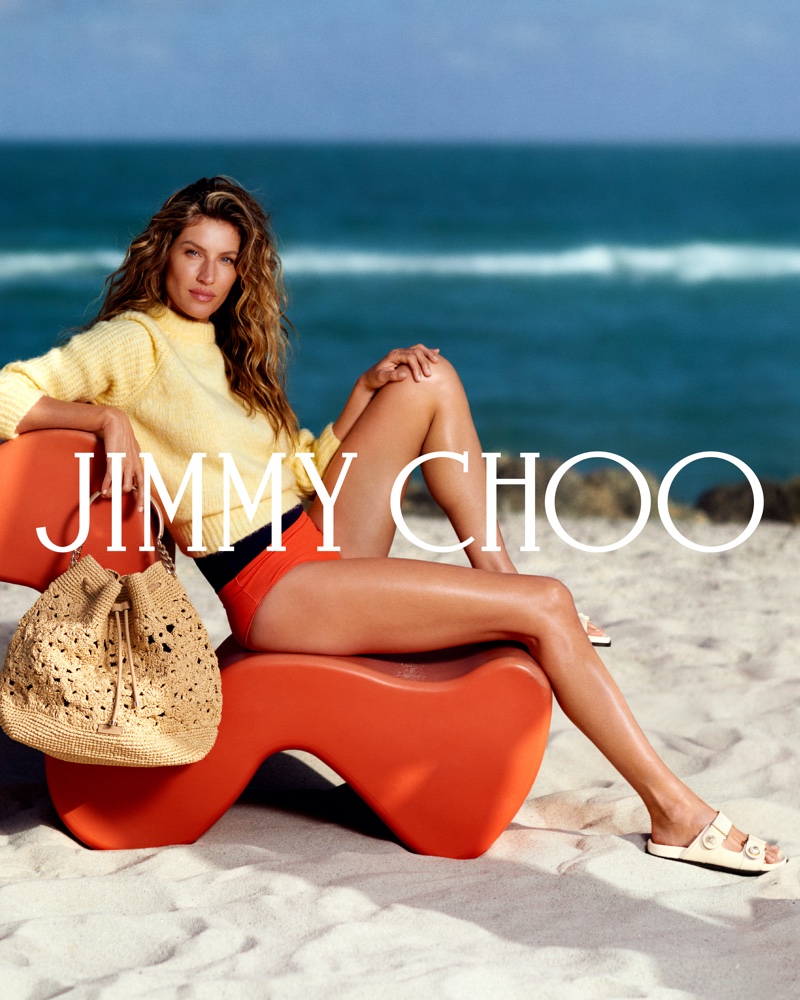 The gold Agave flat gladiator sandal, the Fayence slide adorned with delicate pearl embellishments, and the Saeda sandal platform are just a glimpse into the exquisite Jimmy Choo summer 2023 footwear that graces her feet.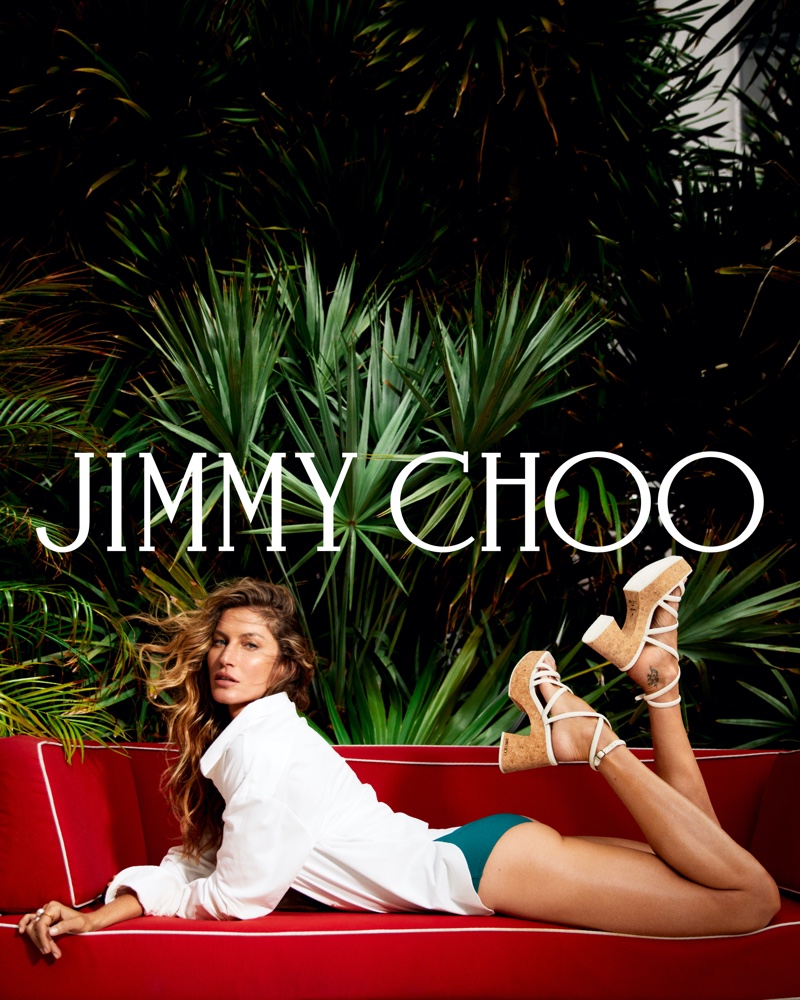 Gisele's star continues to remain bright in the fashion realm, with 2023 marking a pivotal year for the Brazilian beauty. From her captivating presence in the Louis Vuitton x Yayoi Kusama campaign to her spellbinding appearances in the Arezzo winter ads and the Vivara Icon collection, she has unquestionably cemented her status as an iconic figure in the industry.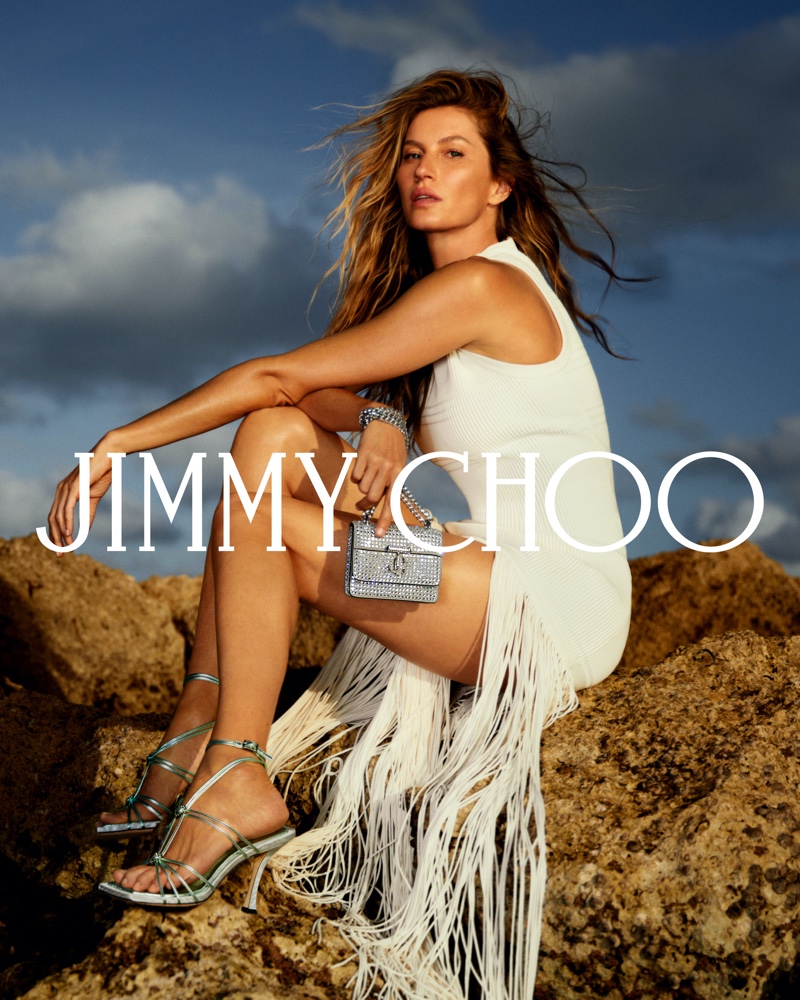 Beauty maestros Sasha Nesterchuk and Georgi Sandev further elevate Gisele's divine aura. Sasha effortlessly crafts her golden waves, perfectly capturing the essence of sun-kissed summer tresses. Meanwhile, Georgi's deft touch paints her face with a radiant glow, harmonizing seamlessly with the season's warm embrace.