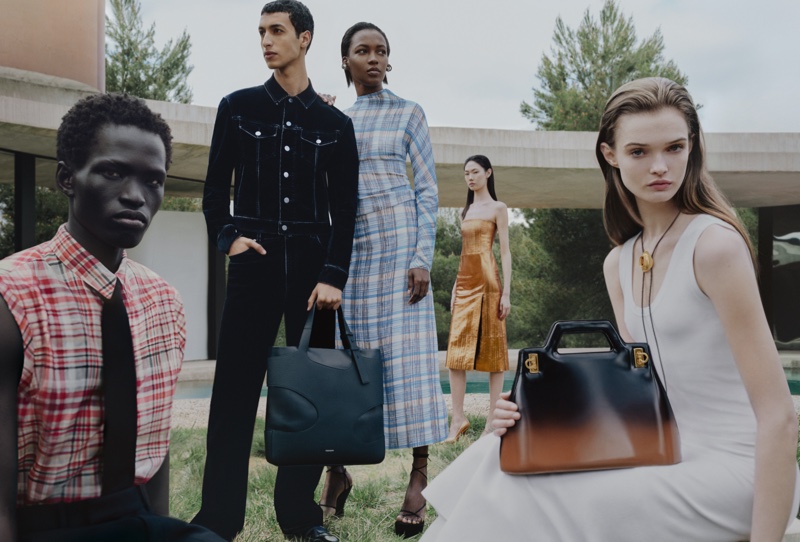 Ferragamo is back in the saddle with its latest pre-fall 2023 campaign, an equestrian-inspired collection that pays homage to American Western style while tapping into the storied heritage of Salvatore Ferragamo. With denim, gingham prints, and a vibrant array of bags stealing the show, the designs are by new creative director Maximilian Davis.
Ferragamo Pre-Fall 2023 Campaign
Captured through the lens of Tyler Mitchell and styled by Mavi Staiano, the Ferragamo pre-fall 2023 campaign transports us to a world where classic American aesthetics intertwine seamlessly with Italian craftsmanship. It's a collision of cultures that results in an intriguing visual narrative.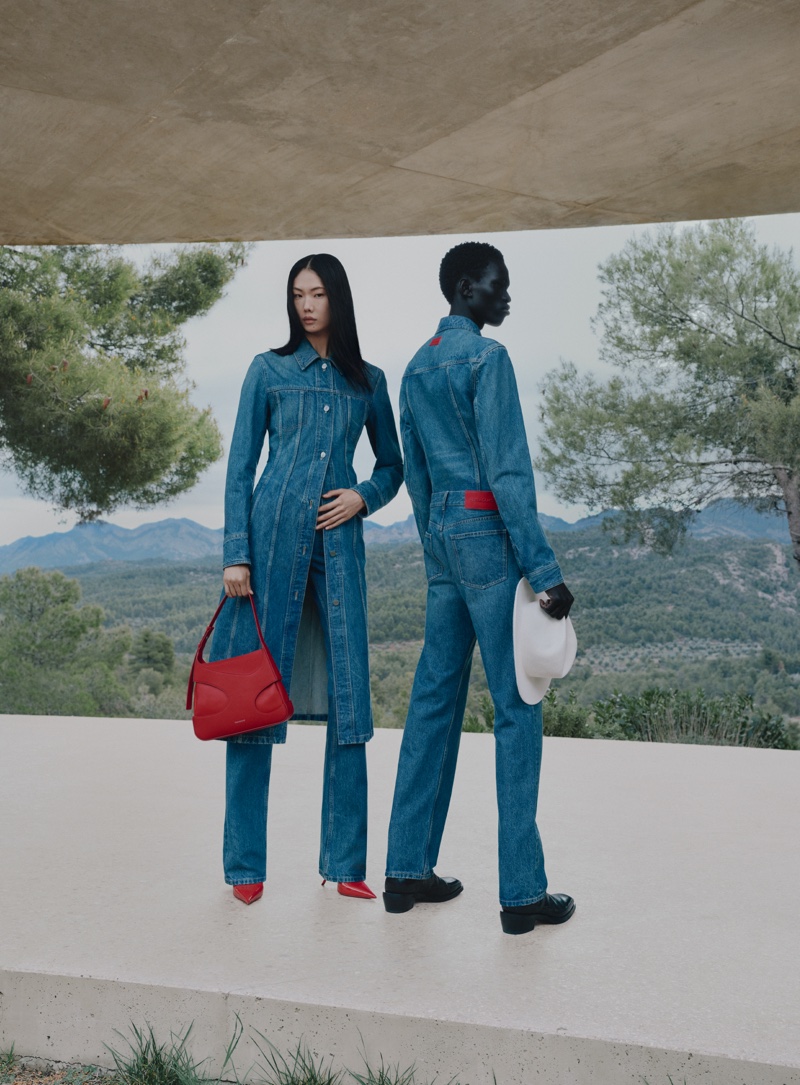 While the entire collection deserves attention, two standouts demand a closer look: the iconic Rainbow Platform sandal and the Ferragamo Wanda bag. These eye-catching pieces come alive with bold colorways that infuse an element of playfulness into the ensemble. They embody the essence of Ferragamo's creative vision—bold, vibrant, and unapologetic.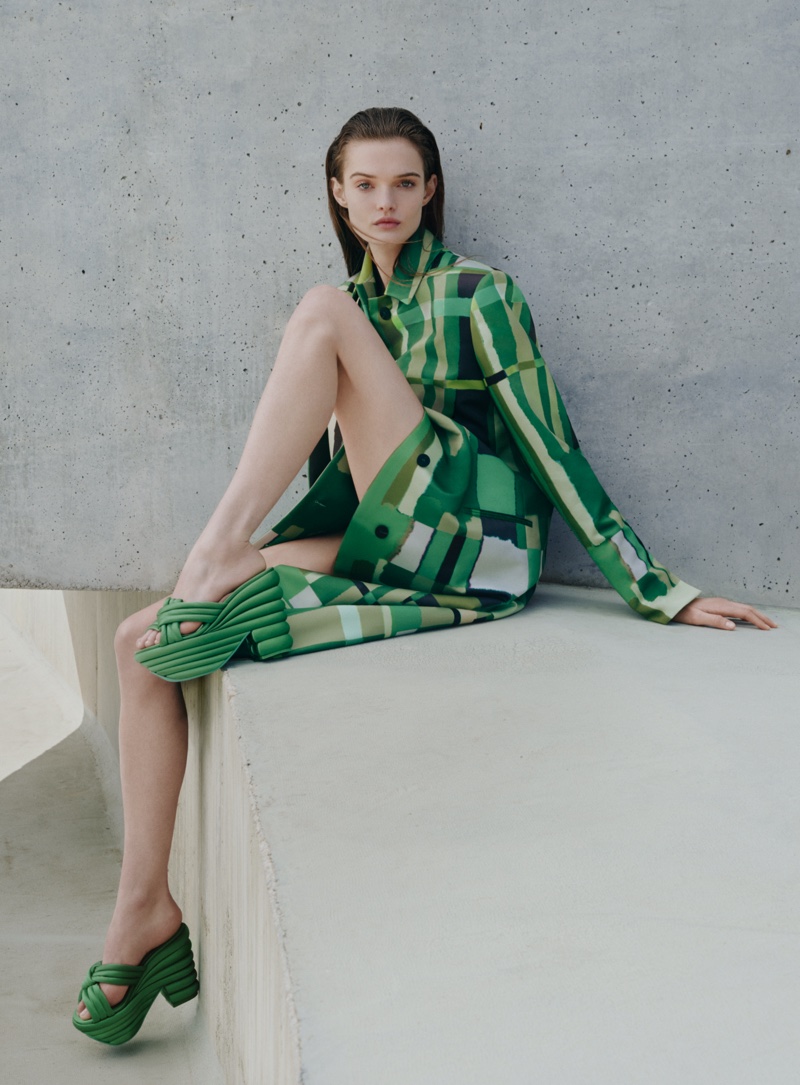 In addition to these statement accessories, let's not forget to explore the realm of Ferragamo sneakers, platform sandals, and sleek boots. With their impeccable construction and attention to detail, these shoes are standouts.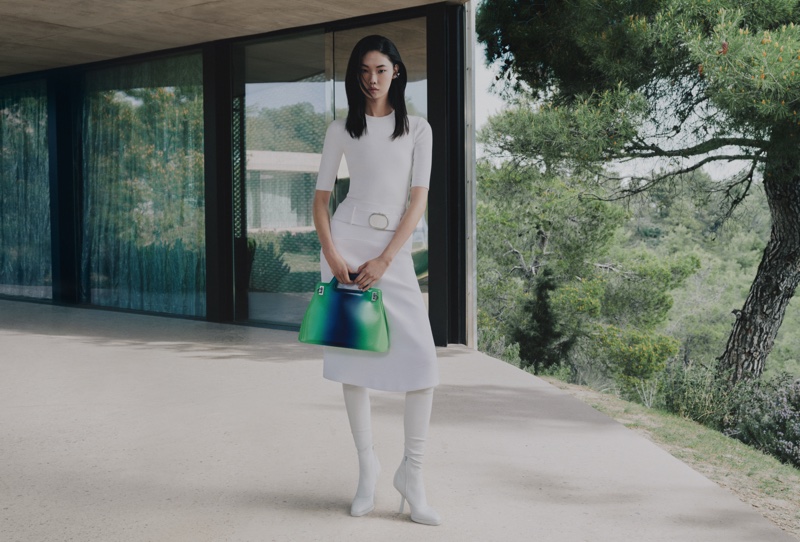 As for the faces of the campaign, Ferragamo has assembled a stellar cast of models who bring the collection to life. From Anass Bouazzaoui to Lulu Tenney, Mamuor Majeng to Sijia Kang, they shine in the images.