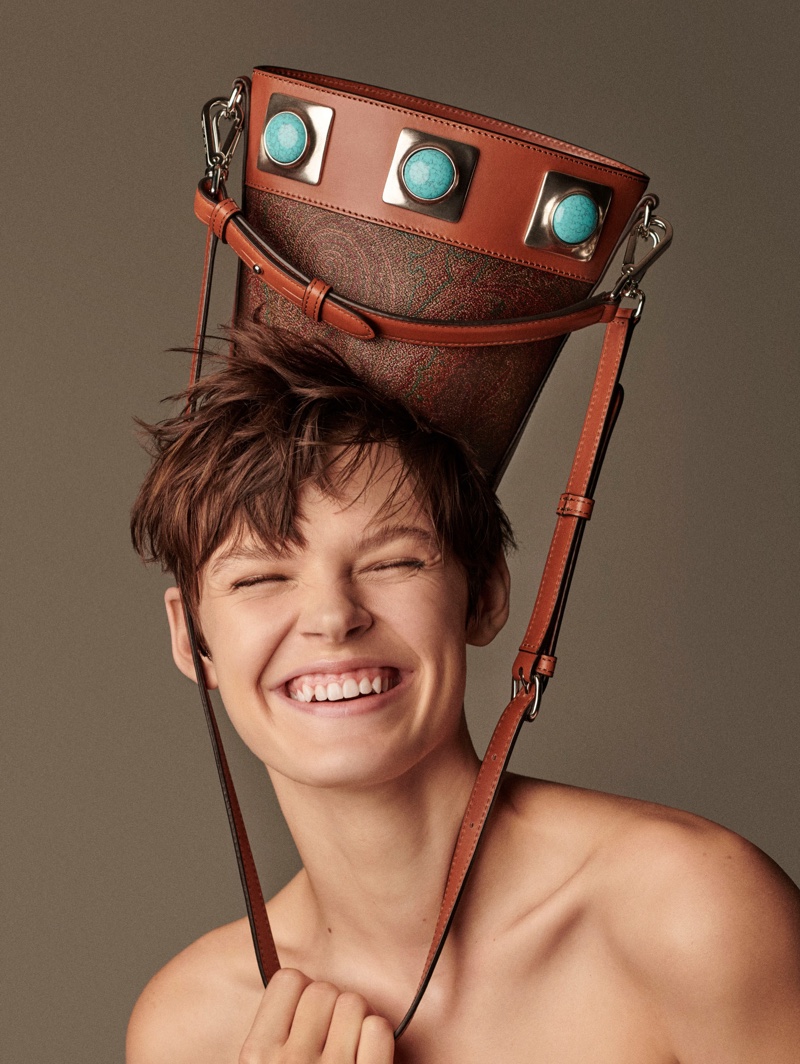 Italian fashion brand ETRO looks to embellishments with its latest handbag and accessories collection called CROWN ME. Featuring its signature paisley print, the designs have a crown-inspired decoration with squared studs, including turquoise and black cabochon. Collection images feature model Cara Taylor posing for photographer Giampaolo Sgura's lens.
The British model appears topless while wearing bucket bags with brown and black leather detail. Aside from handbags, CROWN ME includes mini clutches, sandals, headbands, coin wallets, belts, jewels, and more. The line is available now in ETRO boutiques as well as online at Etro.com.
Related: Etro Showcases 'The House of Etrovaganza' for Fall 2021 Campaign
"CROWN ME elevates one of the most distinctive and classic materials of the ETRO brand in order to renew the message of power, personal awareness and affirmation. A metaphor and shared invitation to love and appreciate, the new collection is representative of a symbolic crown made to wear every day to feel more powerful and be more daring and valiant," the fashion house states.
Etro Crown Me Accessories Collection