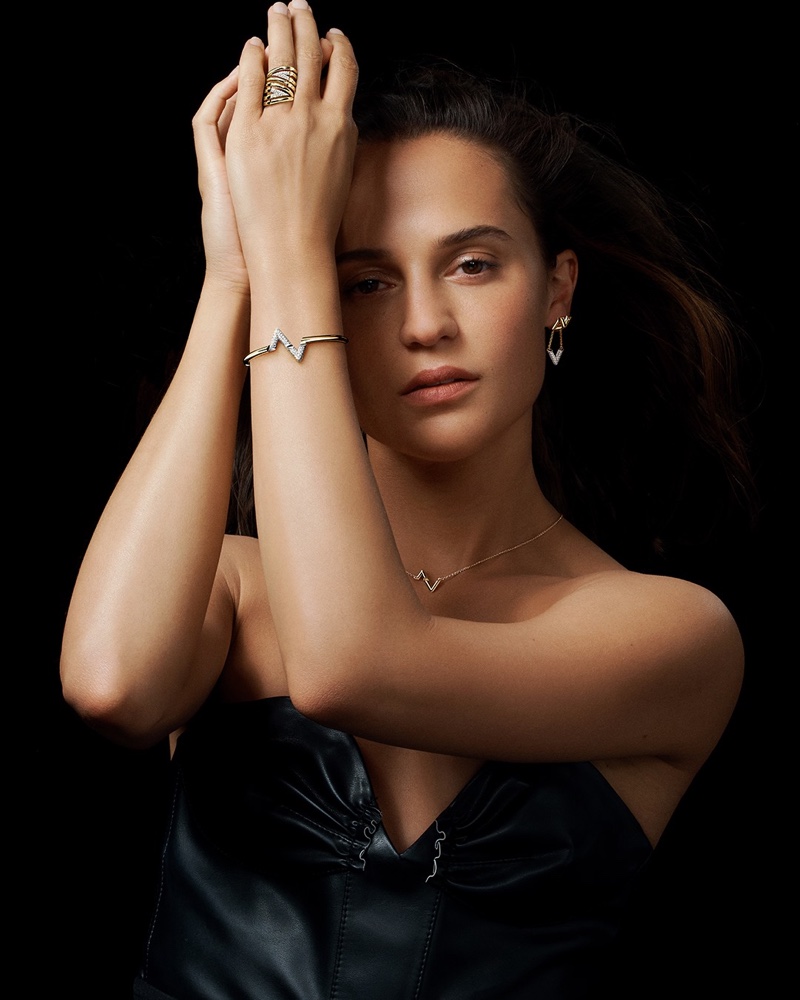 French luxury house Louis Vuitton showcases its LV Volt fine jewelry collection with a new campaign. The images feature actresses Alicia Vikander and Jin Chen in elegant poses. Artistic director of Louis Vuitton watches and jewelry, Francesca Amfitheatrof, creates the layered pieces.
Designs intertwine with gold and diamonds, making unique angles. The collection consists of necklaces, bracelets, rings, and earrings. In addition to images, Alicia and Jin pose in a short film set to electrifying tunes that show the designs in motion.
Related: Alicia Vikander Sparkles in Louis Vuitton High Jewelry Campaign
"Louis Vuitton's renowned craftsmanship is on display in the LV Volt Collection through an expert play of precise, sharp lines and soft, smooth contours. The unequivocally unisex collection draws on the Maison's most abstracted form of the L and the V to find its energy, establish its rhythm, and express its beat," the brand shares.
Louis Vuitton LV Volt 2021 Jewelry Campaign