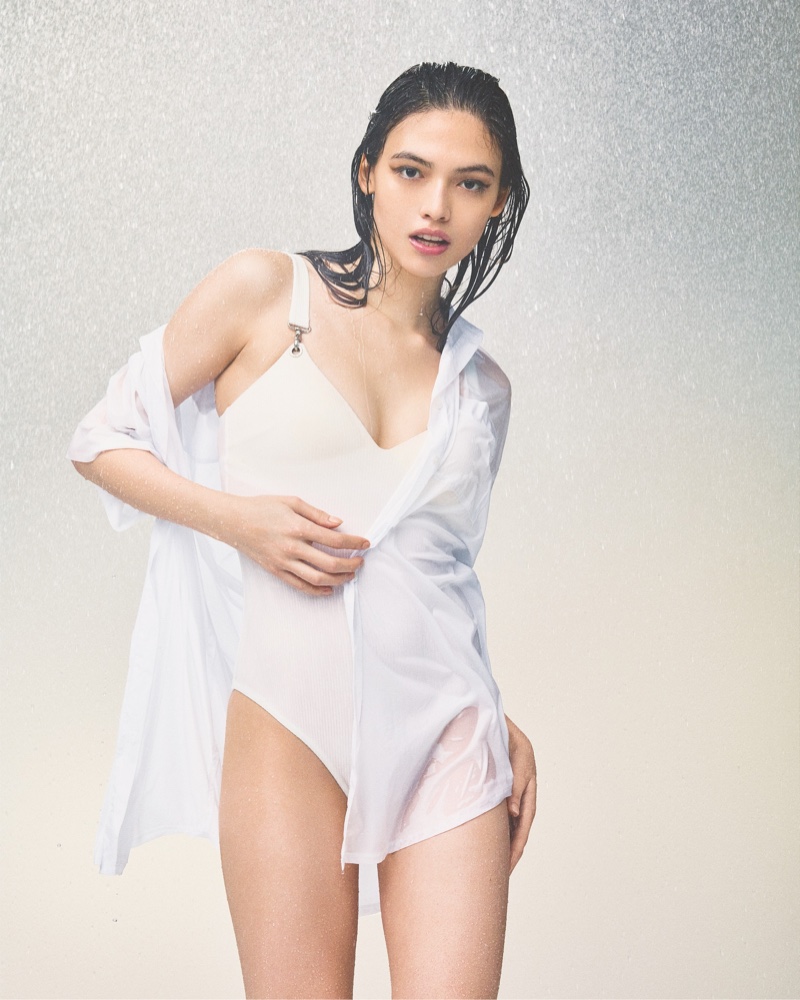 Dive into the sun-soaked world of Emporio Armani's swim 2023 collection and bid farewell to dull days. Straight from the enchanting spring 2023 ready-to-wear ads, their swimwear line flaunts a delightful array of looks, brought to life by models Indira Scott, Lisa Han, and Janet Jumbo.
Emporio Armani Swim 2023 Campaign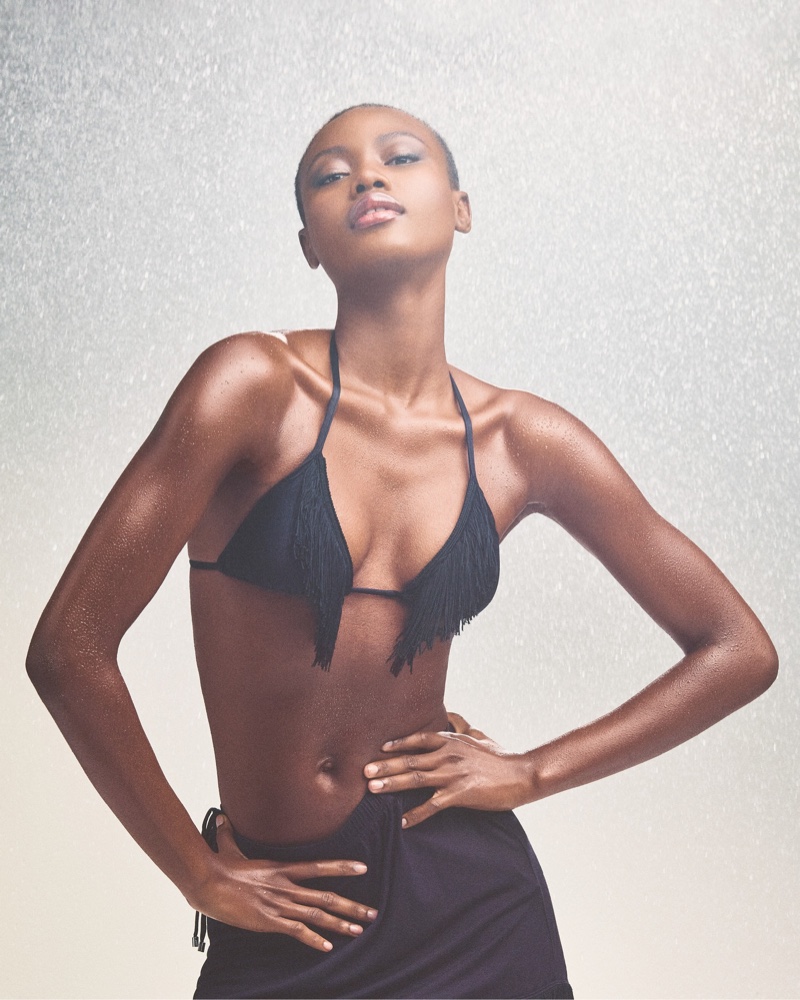 Prepare to be amazed as you witness unconventional trends from the Emporio Armani swim 2023 season. With a flair for the unexpected, the brand unveils a fringed adorned bikini, beckoning all to embrace their playful side. Much like its EA7 collection, the brand blends fashion and function.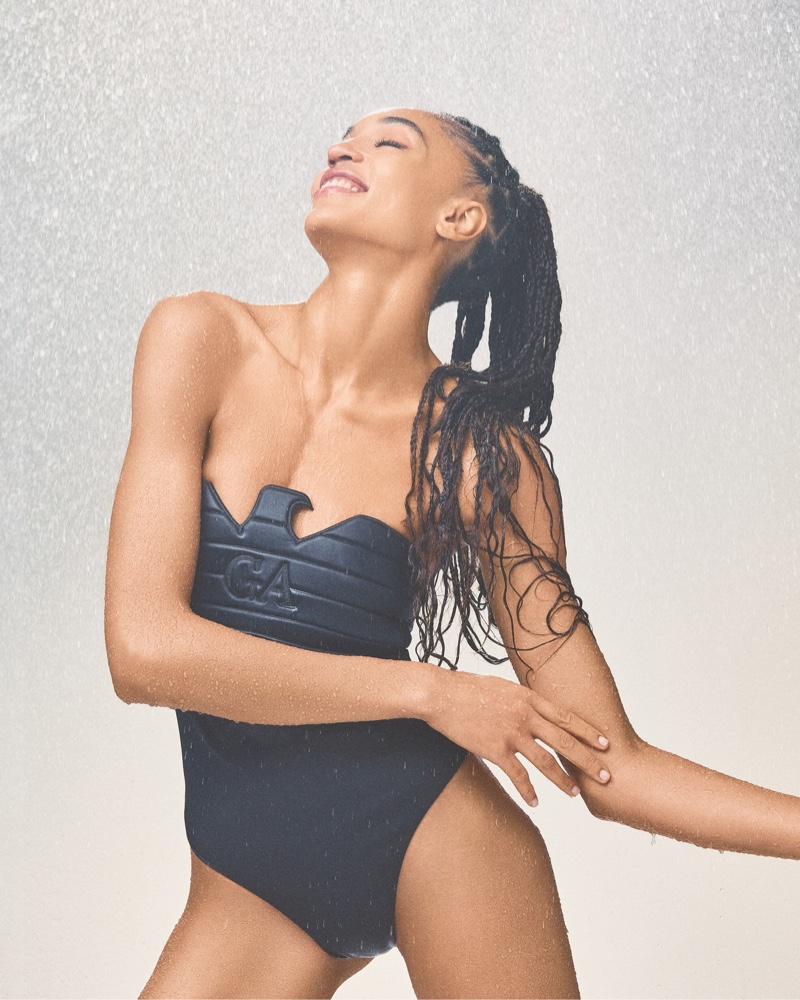 For those seeking a hint of elegance, an Emporio Armani one-piece swimsuit featuring an exquisite eagle design and a bikini with a cursive logo print awaits your arrival. The rain-drenched photoshoot, lensed by Gregory Harris, showcases the models in their summer splendor, courtesy of the skillful styling of Gabriella Karefa-Johnson.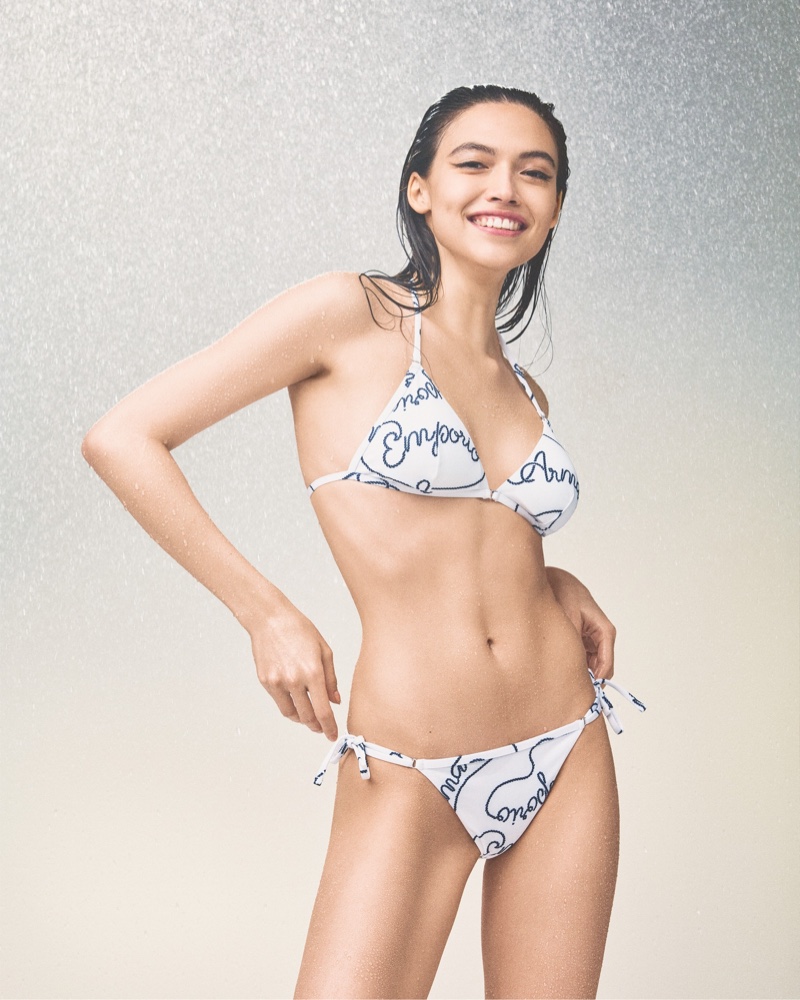 Still thirsty for more swimwear inspiration? Look no further than Burberry's beach-ready offerings, awaiting your gaze. As the temperature rises, these collections beckon the wearer to indulge in the spirit of the season and embrace the sun-soaked days to come.