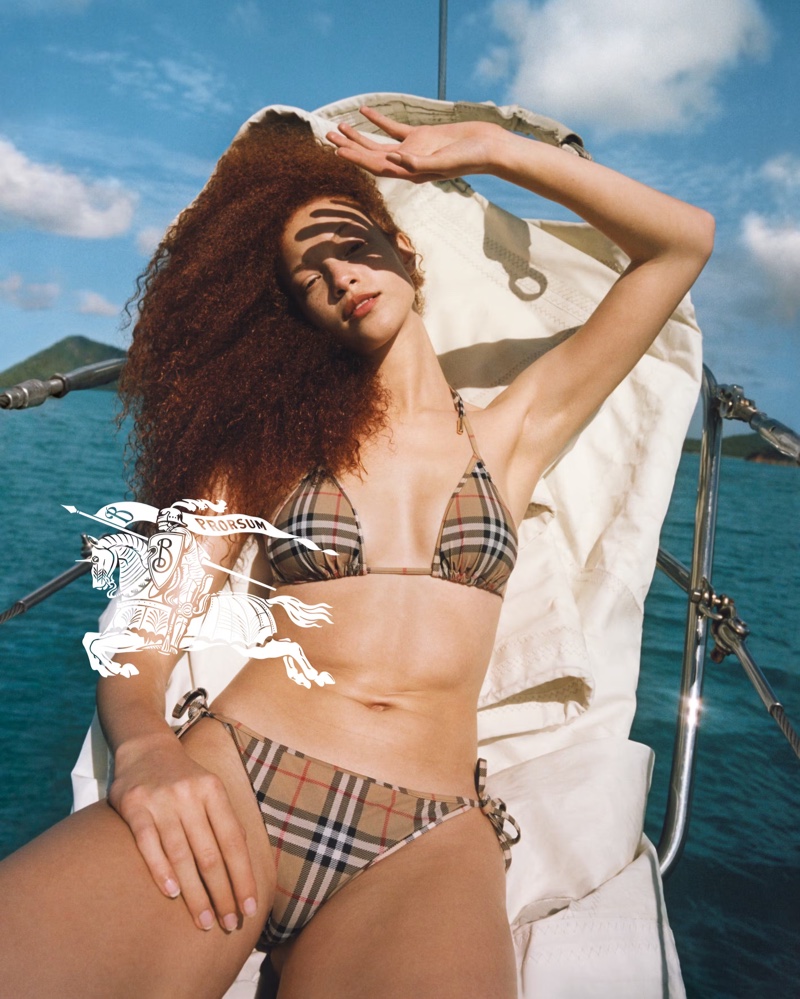 Burberry has made quite the splash with its A Burberry Summer 2023 campaign for swimwear, turning the spotlight onto bathing suits. In a departure from their signature trench coat, the British fashion house has dived headfirst into the realm of bikinis, swim shorts, tote bags, and robes, all featuring the iconic Burberry Check.
Burberry Swimwear 2023 Campaign
This bold move signals a shift in focus for the brand, captivating the attention of fashion enthusiasts and beachgoers alike. The campaign, captured by the talented Tyrone Lebon, showcases a stunning cast of models, including Tess Carter, Angelina Kendall, Candace Demers, Sophie Alice, and Tianna St. Louis.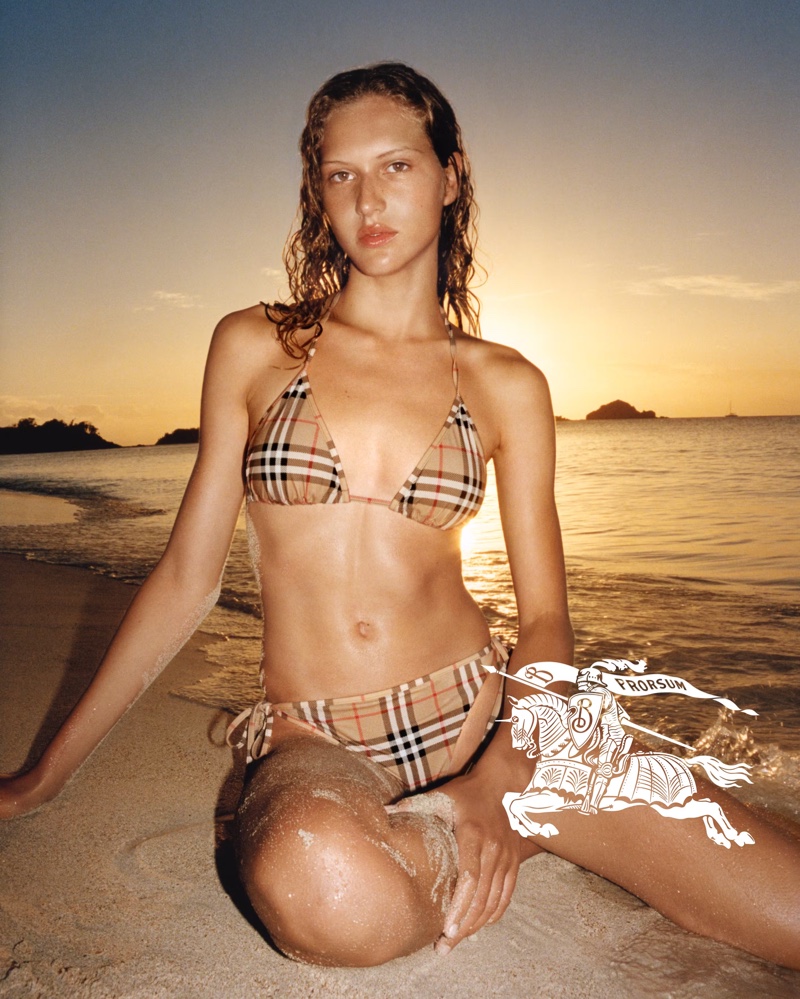 They gracefully navigate the waters, radiating confidence and embodying the spirit of Burberry's latest swimwear collection. Lebon's photography captures the essence of summer, effortlessly blending fashion and leisure in a single frame. Notably, one shot, in particular, stands out as an emblem of Burberry's playful and innovative approach.
Trading in the classic trench coat for a life jacket, the brand effortlessly combines safety with style, highlighting the adaptability and versatility of its designs. It's a clever and unexpected twist, perfectly aligned with Burberry's ongoing exploration of its British heritage under the creative direction of Daniel Lee. Burberry Swimwear 2023 builds upon Lee's initial campaign for the brand, which delved deep into the roots of British culture.