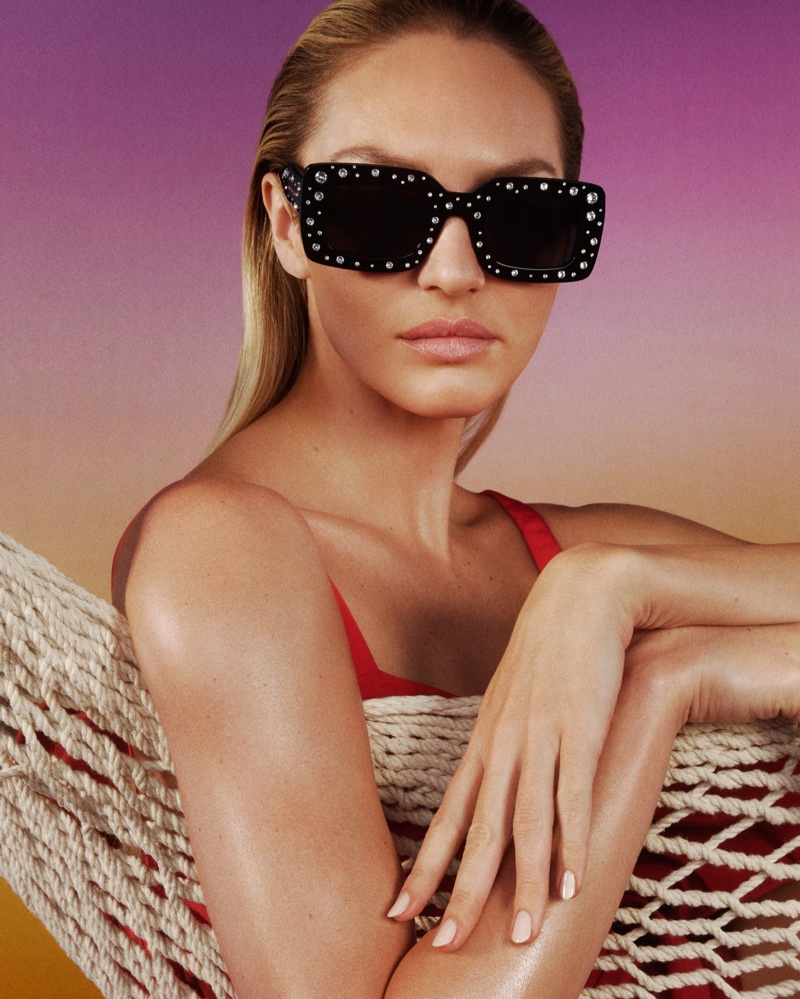 Carolina Herrera has unveiled its spring-summer 2023 eyewear campaign, graced by supermodel Candice Swanepoel. In a series of striking glasses shots captured by photographer Dan Beleiu, Swanepoel effortlessly exudes elegance against a backdrop adorned with the warm hues of a picturesque sunset.
Candice Swanepoel for Carolina Herrera Glasses Summer 2023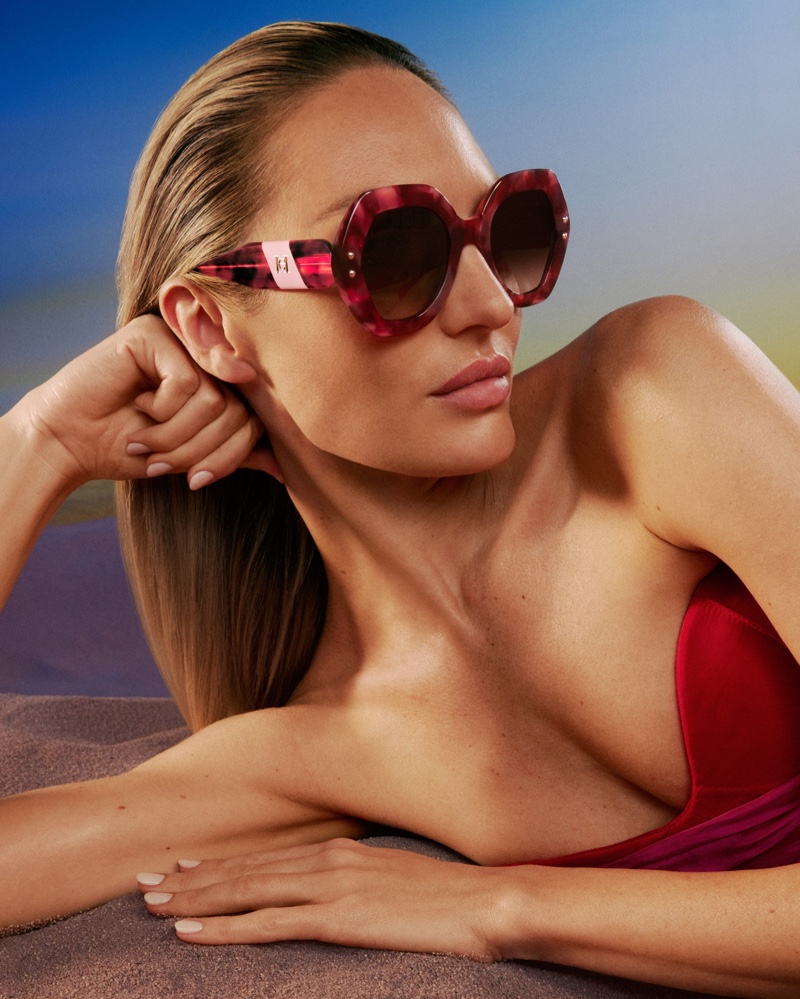 Styled by Alba Melendo, Swanepoel showcases an exquisite range of glamorous frames that epitomize the essence of the collection. From oversized designs to iconic silhouettes and crystal-studded pieces, each pair of Carolina Herrera glasses tells a story of its own. These frames easily blend sophistication and modernity, capturing the imagination of fashion fans.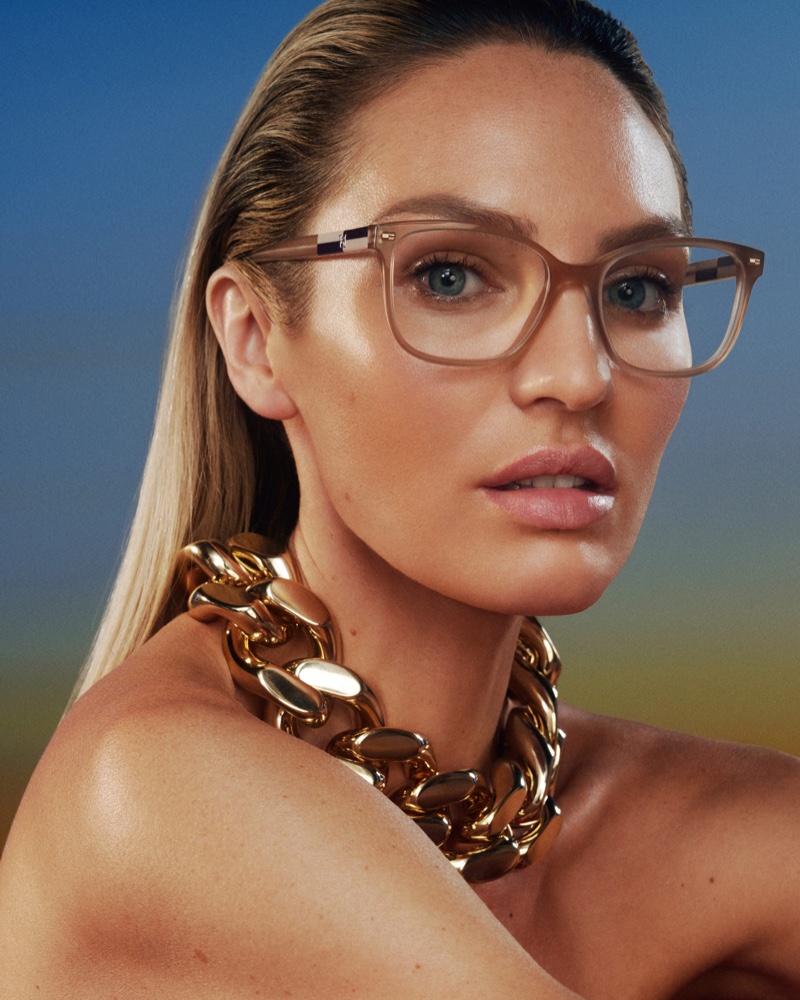 Previously, we saw Dove Cameron exude pure elegance in the spring ready-to-wear ads from Carolina Herrera. Meanwhile, Candice recently stunned viewers on a Vogue Brazil cover as well as Anne Klein's spring campaign.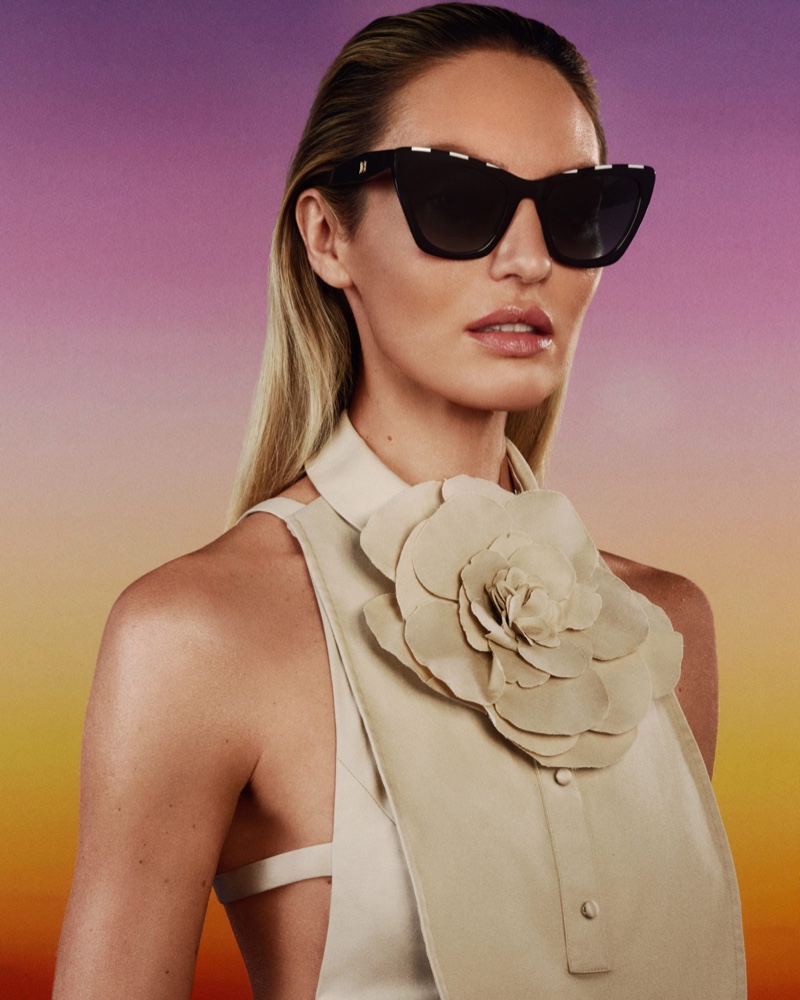 Carolina Herrera's summer 2023 eyewear campaign celebrates the allure of vibrant colors and exploring new horizons. Opulent optical styles, perfect for beachside reading or office chic, abound in the collection. Meanwhile, sunglasses come with dark lenses for a chic look.