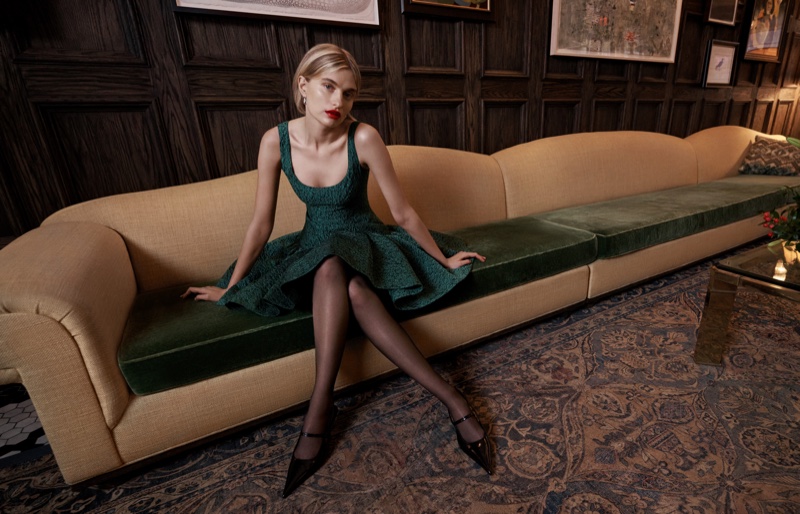 Zac Posen has unveiled its pre-fall 2023 campaign, captured through the lens of photographer Kevin Sinclair. The images, starring Veronika Vilim, showcase a collection of elegant ensembles that celebrate timeless dress silhouettes, igniting a sense of nostalgia for the golden eras of fashion.
Zac Posen Pre-Fall 2023 Campaign by Kevin Sinclair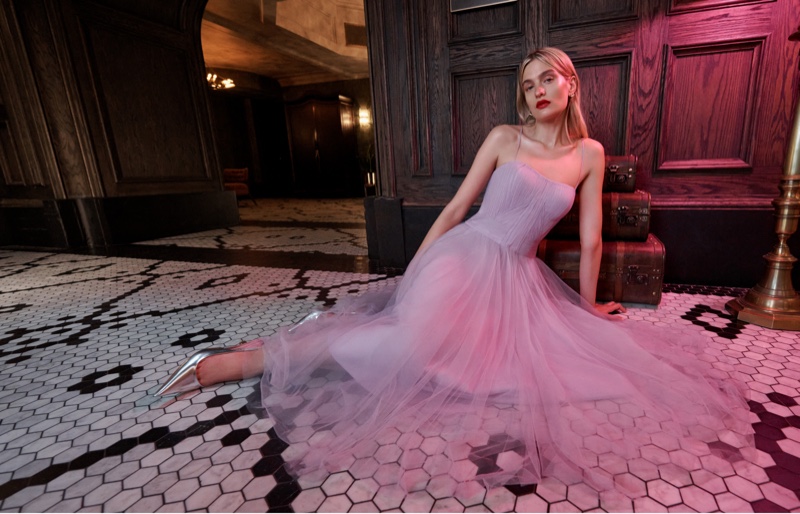 With styling by Katie Sapp, the Zac Posen pre-fall 2023 campaign exudes an air of refined sophistication. The American designer brand remains steadfast in its commitment to honoring the classics while infusing them with a contemporary flair.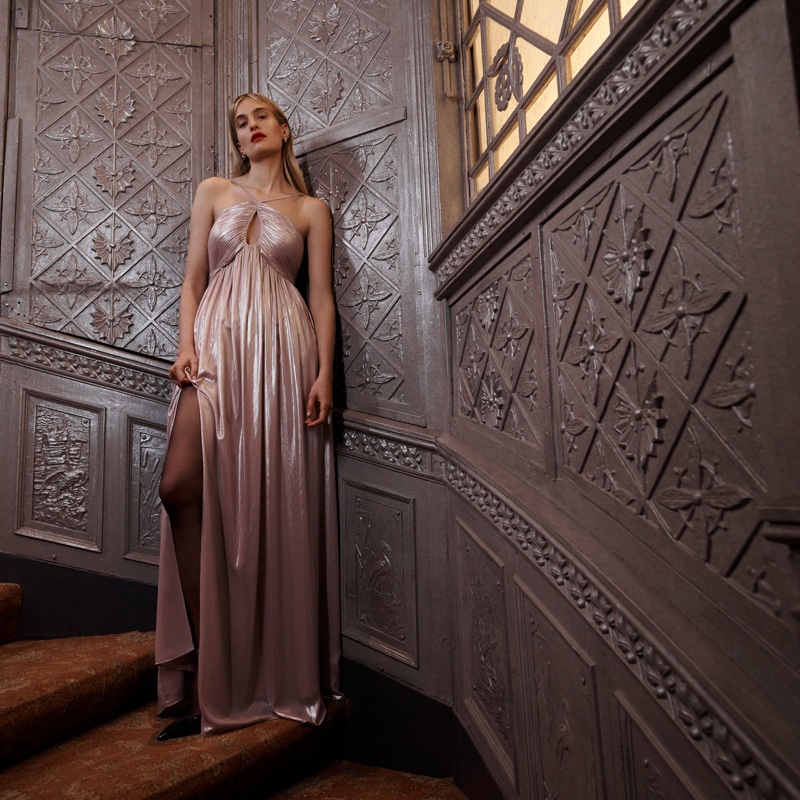 From a mesmerizing metallic creation featuring a daring side slit to a delicate pink dress adorned with layers of tulle, and an emerald-green mini dress boasting a flirty fit and flare silhouette, each look exudes an understated elegance that transcends fleeting trends.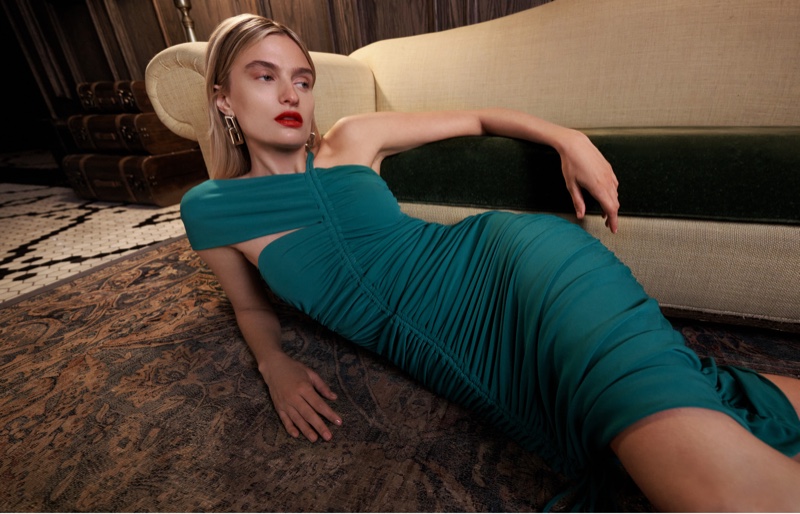 Set against the backdrop of the illustrious Beekman Hotel in New York, the images effortlessly transport us to a world where timeless beauty reigns supreme. Veronika's sleek tresses, crafted by Brian Buenaventura, perfectly complement her radiant presence, while the dramatic red lip applied by Christine Cherbonnier adds some glam.