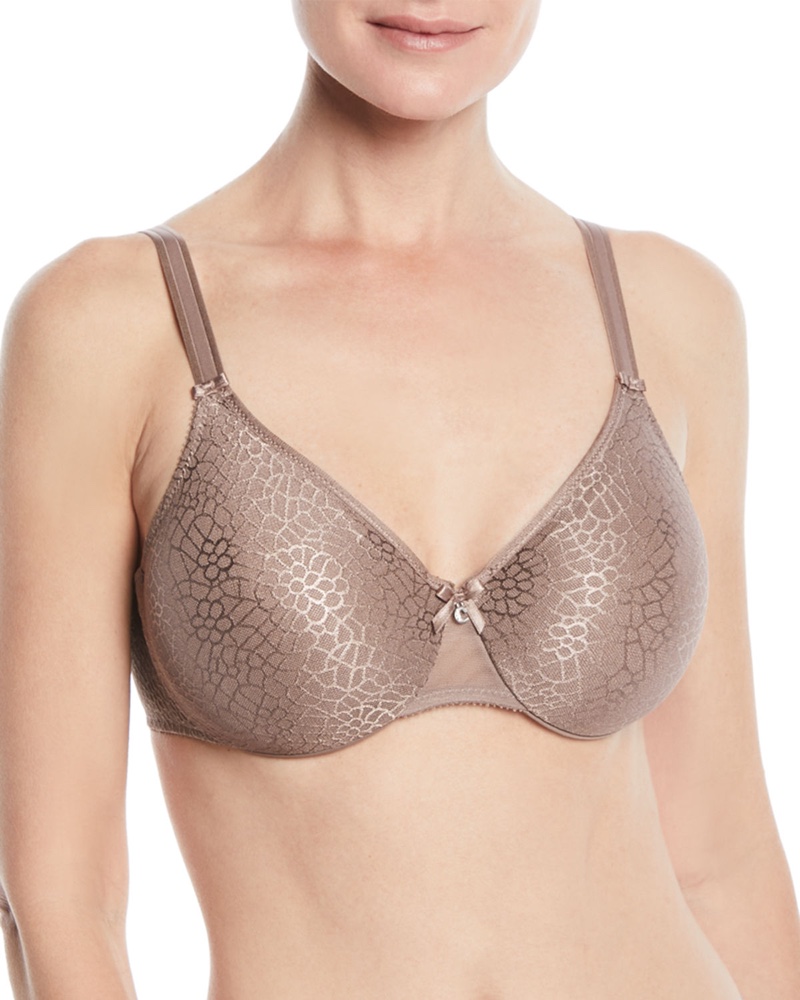 Breast augmentation surgery is the most common form of cosmetic enhancement. There are numerous reasons patients opt for this procedure, its high satisfaction rate being one of them. This article discusses the various motives patients have for considering this procedure and then examines how the end results meet these expectations.
Adding Volume
The main reason, and perhaps the most obvious one that patients gave for undergoing breast augmentation surgery is that they want a bigger bust line. Whether the patients are simply small or have lost volume and contour due to aging or childbearing, there is no doubt that implants are the fitting remedy.
Even young women who are just dissatisfied with their bra size seek implant placement to increase their self-esteem and improve their body image.
Particularly in bariatric patients, those who have experienced significant weight loss tend toward this enhancement to restore their upper body curves and fullness. It's common that while reducing your dress size, your bra size decreases as well. Implant placement can also accompany lifts to provide a more youthful and perky appearance.
Reconstruction
Cancer survivors choose this enhancement in conjunction with reconstruction to rebuild their bust after mastectomy. This is especially true when only one breast or part of one has been removed.
Cancer aside, some women are disproportionate either due to trauma or genetics. Achieving balance and symmetry with implants is very effective and widely used. By restoring their feminine contour, many women are able to put their cancer experience behind them, and see their reconstruction as starting over again.
Many women naturally have one larger than the other, and when this becomes more pronounced or worrisome to the patient, they seek this enhancement.
While damage to the area may require immediate reconstruction, accidents early in life may stunt the typical growth of one side or both. Physical trauma and even burns and severe lacerations have the ability to cause malformation and disfigurement. Breast augmentation surgery allows patients to look and feel themselves again.
Specific reasons and goals for individual results from breast augmentation surgery are sometimes as varied as the patients themselves. Whatever your particular reasons are for seeking this cosmetic enhancement, make sure your expectations are realistic and that they can be met with the placement of implants. Through online research and a consultation with a plastic surgeon can help you a great deal in determining if this type of procedure will, in fact, achieve the results you desire.
Seven Reasons Why Breast Augmentation Is the Procedure for You
If you are flat-chested, have asymmetrical breasts or just want to achieve the hourglass figure, you may be a good candidate for breast augmentation. Breast implants can add natural-looking curves to your upper body, balance out your figure and may even boost your self-confidence. Today's breast augmentation procedures are performed under general anesthesia, and can help to create a beautiful silhouette.
If you've been thinking about getting implants or breast enhancement surgery, get in touch with an experienced and qualified plastic surgeon in your area. Your plastic surgeon will be able to discuss the benefits of saline and silicone implants, and determine whether you are a good candidate for surgery.
Here are Just Seven Reasons Why Breast Augmentation May is the Procedure for You:
• Your cup size is very small. If you want to add volume and are tired of wearing push-up bras and padded bras to achieve your ideal silhouette, you may be a good candidate for breast implants. Breast implants can increase your cup size to your desired size, and can offer natural-looking results.
• You have asymmetrical breasts. Many women have breasts that are not of equal size. If you want to balance out your figure, you can get implants to even them out, or undergo breast enhancement surgery to add volume to the smaller of the two.
• You have undergone a mastectomy. If you have had breast cancer surgery or have been disfigured from an accident, you can get implants to restore your breasts to their natural size and shape, and improve your figure. Some insurance companies do pay for breast augmentation after cancer or traumatic injuries.
• Your breast is sagging. Age and an unhealthy lifestyle may cause drooping or sagging skin. Breasts will lose their natural shape and volume as you age, and you can restore their youthful "perkiness" by getting implants. If you don't want to get implants, you can also improve the shape and look of your figure with a breast lift procedure.
• You've recently had a baby. Many women lose volume and elasticity in their chest after pregnancy. You can restore breasts to their natural shape and size with surgery.
• Breast augmentation cosmetic surgery continues to be one of the most popular procedures as part of the "mommy makeover", which may include fat transfer, liposuction and body shaping.
• Your breasts have lost their natural contour and shape. If you have been involved in a serious accident, they may have lost their natural contours, curves, and shape. Augmentation and lifts can help to restore your breasts to their original appearance.
• You've lost a lot of weight recently. When women lose a significant amount of weight, their breast size can decrease by one or two cups. You can increase the size after weight loss with implants.