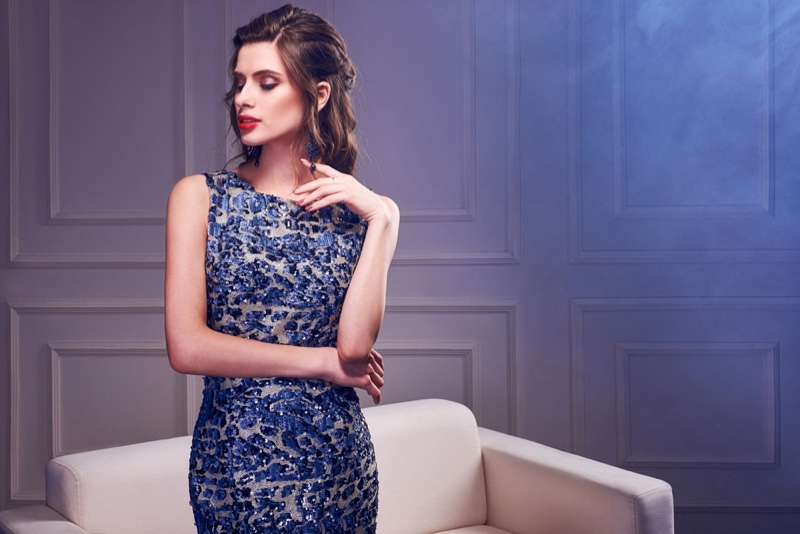 Certain types of party never go out of style, but certain styles do go out of fashion. An upmarket cocktail party is still one of the most upmarket, glamorous celebrations you could ever be invited to, but the outfit you might consider wearing to a cocktail party in 2020 isn't the same as the outfit you might have considered wearing to one in 1990. That 1990 outfit would be different from what your parents or grandparents might have worn to a similar occasion some twenty or thirty years earlier.
Much of our expectations of what a cocktail party looks and feels like are either dated or unrealistic. They come from over-the-top or cliched representations of cocktail parties – the sort of thing you see featured in UK online slots like "Rebet's Splendour" and "Glamorous Times," or period movies. Cliches may often resemble the truth, but they're not always in step with the times. Just as it's now more common to play games of chance at an online slots website rather than inside a casino, it's more common to wear sleek trousers than a cocktail dress to a cocktail party. Confused? We're not surprised! The people who design those online slots games will eventually update their reference points, but in the meantime allow us to update you on what to wear – and, of course, what not to wear – when you're going to a cocktail party!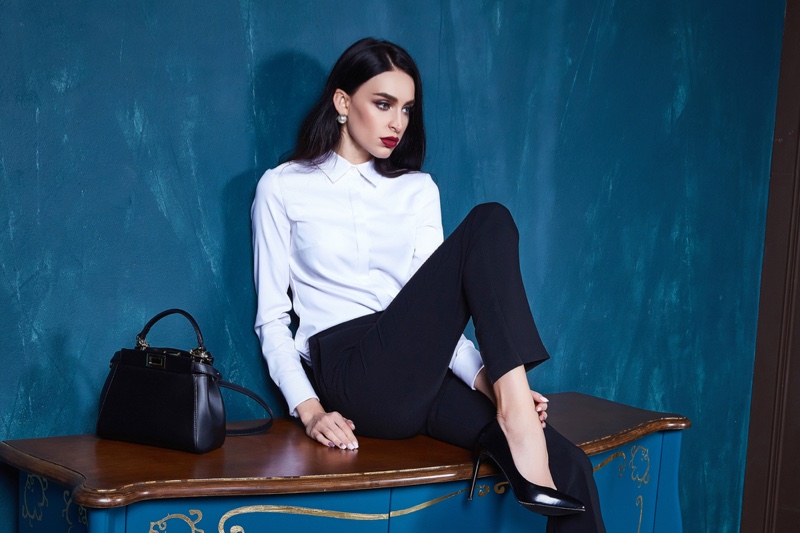 Sleek Trousers Are In
You get no points for guessing that this was one of our tips – we mentioned it only a few short sentences ago! There's nothing stopping you from showing up to an event in a cocktail dress, but don't feel obligated to do so if you don't feel comfortable. Cocktail dresses aren't for everybody. They're also frequently impractical if you're standing up and sitting down a lot. You'd feel a lot more comfortable wearing a comfortable pair of sleek trousers – and you'd also be right on trend if you did.
Sleek or polished trousers are available in most respectable main street stores right now, and we're noticing an increasingly prevalent trend for wide-legged trousers too. Don't be afraid to go for something colorful if you wish – but make sure you coordinate the color with the rest of your outfit.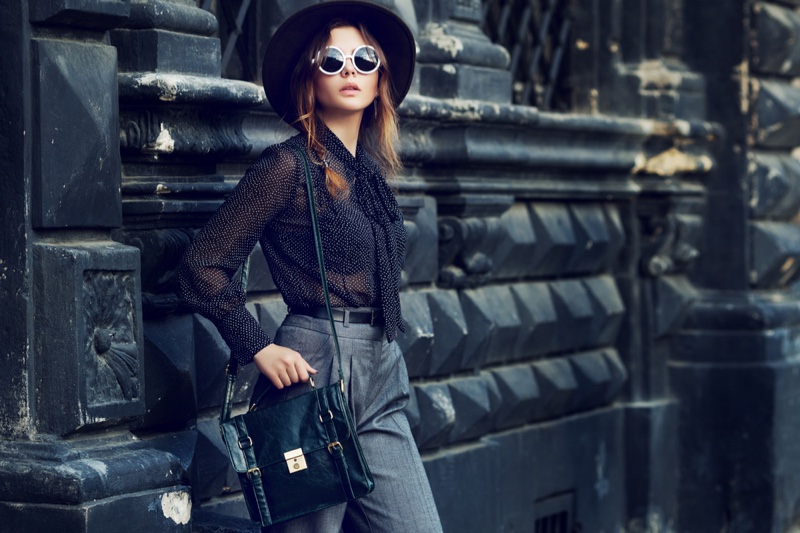 Forget About Wearing Jeans
We don't know who needs to hear this, but jeans are not formal wear. Cocktail parties are a little more relaxed than they used to be when it comes to dressing expectations, but you'll still attract long stares for all the wrong reasons if you turn up in denim. It doesn't matter how much you attempt to dress your denim up – the fact that you're wearing jeans won't change, and you'll look underdressed.
We see jeans turning up at so many formal occasions now that we're starting to wonder if somebody somewhere is trying to push an agenda to get them reclassified as formal, but it's not going to work. There are many different events that jeans aren't suitable for, and cocktail parties are one of them.
Dress Modestly
While acknowledging that cocktail parties are a little less formal than they used to be, they're still a classy occasion, and the guests of suck a party are expected to contribute to that air of sophistication. You won't do that if you turn up wearing a dress that puts too much flesh on show. Don't dress like you're heading out for a wild night on the town. Don't even dress like you're attending the evening reception of a wedding. Hemlines and necklines matter.
We're not suggesting that you should feel compelled to cover yourself in material from head to toe, but something from the more modest end of your wardrobe is what the occasion calls for. If it's possible to see your naval when positioned at a certain angle, you've made a bad decision. Actually, that's probably advice for life!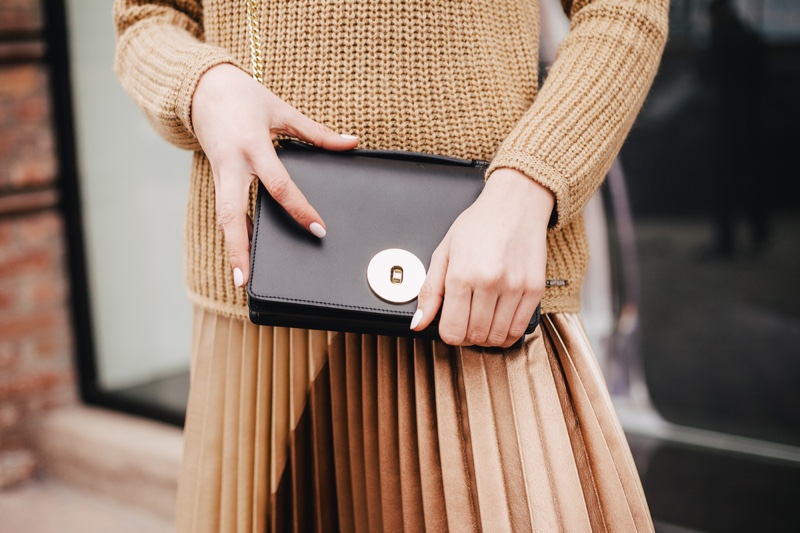 Take A Clutch
There are occasions when an expensive handbag is appropriate, and there are occasions when it isn't appropriate. Given that the general air of a cocktail party is one of opulence and success, you might think it's the perfect time to get your designer handbag out of storage and show it off – and you'd be wrong.
Nothing ruins the line or look of a perfectly good outfit like having a clumsy strap over your shoulder. The strap might even ruin the fabric of your outfit, and that would be even worse! Ten times out of ten, a clutch bag is the right choice. We know that they're sometimes a hassle to carry around with you, but you'll be able to find somewhere to put it down safely and enjoy your evening.
Pick One Good Accessory
Yes, you read that right. Just one. We realize that this is a restrictive piece of advice, but minimalism is still a big thing in the world of fashion, and cocktail parties are as fashionable as any party you'll ever go to. Besides, wearing too many accessories will take all of the focus off how great your outfit is – and who would want that for themselves?
By picking just one accessory, you're giving it a chance to stand out. Go for something with flair. Perhaps you want to make a statement with your hair? Perhaps you want to show off your zanier side with colorful tights underneath a dress? The choice is yours. We're not trying to restrain your creativity – we're just trying to help you to focus it.
In your heart, we suspect that you knew all of this advice already. You just needed to hear it from someone else to reassure you that you're on the right lines. You know what to do – so get dressed up and do it! Above all other things, remember that the idea of a cocktail party is to have fun and make connections. Your outfit should be the least of your concerns when you're there. Don't wear something that you're going to feel conscious in all night; wear something that makes you feel free!