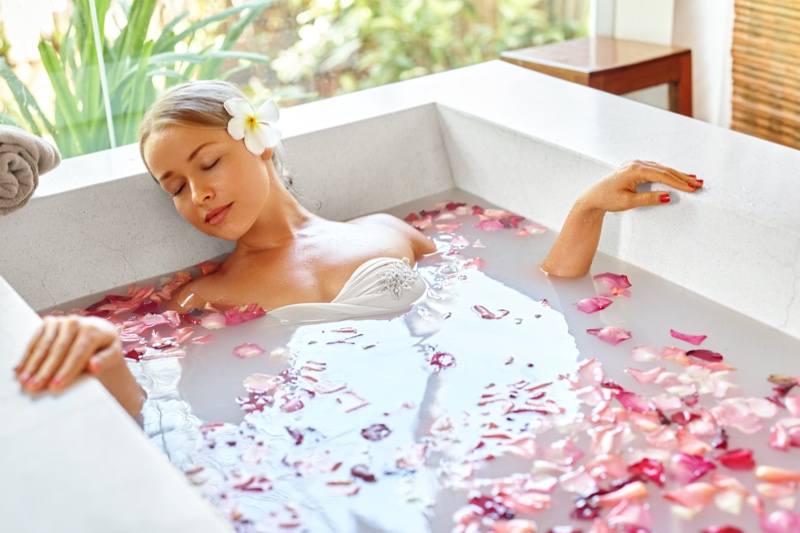 Soaking in a warm bath is one of the most relaxing and pampering activities you can do for yourself. But did you know that adding bath salts to your routine has numerous health and beauty benefits?
High-quality, all-natural ingredients such as sea salt, Epsom salt, baking soda, and essential oils are combined to make therapeutic bath products known as bath salts. Unlock the many benefits of bath salts as we explore the therapeutic agents to improve your overall well-being.
Before using any remedies, especially if you have any medical conditions, it's always a good idea to consult with a healthcare professional.
Bath Salts & Their Benefits for Health & Beauty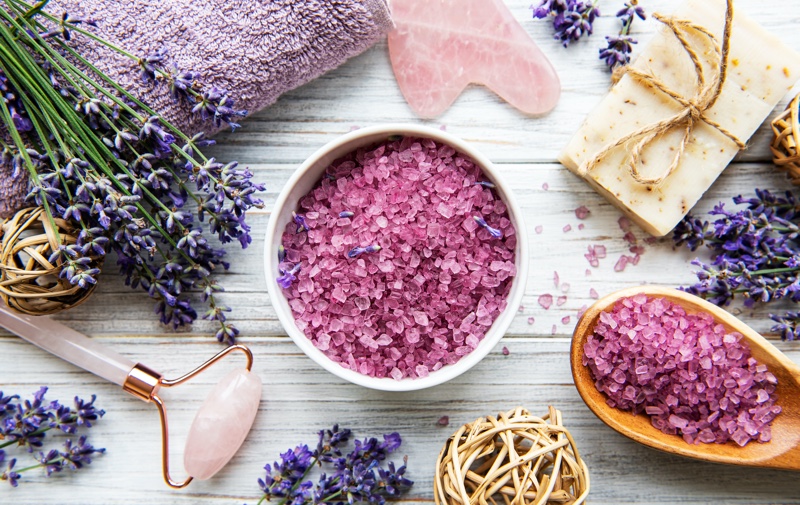 Are you looking for a natural and relaxing way to enhance your health and beauty routine? Look no further than bath salts! Made from a combination of minerals and essential oils, bath salts can benefit your skin, muscles, and overall well-being. They can help detoxify your body, soothe sore muscles, improve circulation, and promote better sleep.
Plus, with various scents, they offer a spa-like experience right in the comfort of your home. So why not find out the benefits of bath salts to add to your self-care regimen?
Exploring the Types of Bath Salts & What They Can Do for You
Bath salts have been used for centuries as a natural remedy for various ailments. Today, the market in Canada and several other countries worldwide is saturated with different types of bath salts. From Epsom salts to Himalayan salts, each variety offers unique benefits to the mind and body.
Epsom salts, for example, are known to soothe sore muscles and reduce inflammation. In contrast, Himalayan salts help detoxify the body and promote healthy skin.
On the other hand, Dead Sea salts are high in minerals and have been said to improve conditions like eczema and psoriasis. Whether you want to relax after a long day, soothe aches and pains, or improve your overall health, bath salts in Canada can help.
The Benefits of Mineral-Rich Bath Salts for Relaxation & Stress Relief
Regarding relaxation and stress relief, bath salts are a true game changer. But not all bath salts are created equal. Mineral-rich bath salts, such as those infused with magnesium, potassium, and calcium, provide various benefits that regular bath salts cannot match.
Not only do they help to soothe sore muscles and joints, but they can also improve circulation, aid in detoxification, and promote restful sleep. Adding mineral-rich bath salts to your self-care routine is smart whether you want to unwind after a long day or boost your overall wellness. 
So, draw a warm bath, sprinkle in some bath salts, and let the relaxation begin.
How Adding Essential Oils to Your Bath Can Increase the Benefits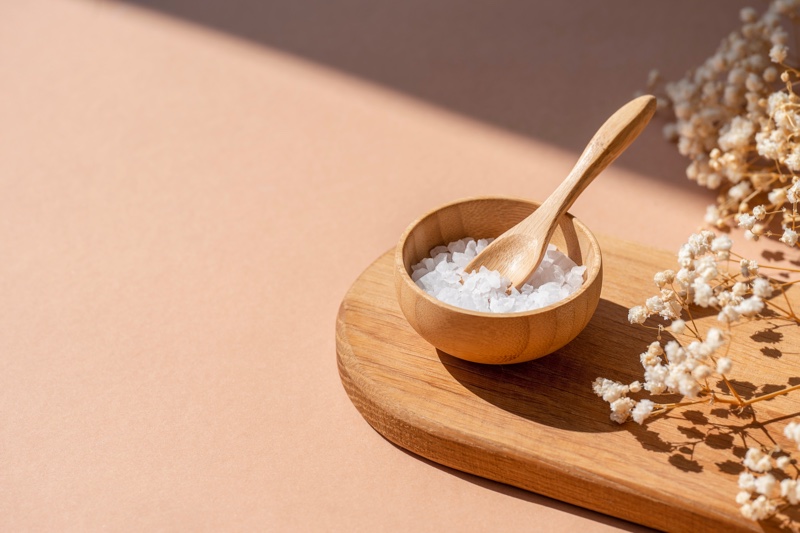 Did you know that adding a few drops of essential oils to your bath can take your relaxation game to the next level? The aromatherapy benefits of essential oils have a calming effect on the mind and body. They can also address specific health concerns. For example, adding lavender oil to your bath can help reduce stress and promote better sleep.
In contrast, eucalyptus oil can help ease respiratory issues. The key is to choose suitable essential oils for your needs and use them safely. So, why not elevate your next bath experience and try essential oils?
Healing Properties of Different Herbs Used in Bath Salts
Regarding natural remedies for relaxation and healing, various herbs can be used in bath salts to promote overall well-being. For example, lavender is known for its calming properties and can help to ease anxiety and improve sleep quality.
Eucalyptus has antiseptic and anti-inflammatory properties, making it an excellent choice for promoting respiratory health and soothing muscle pain. Rosemary is another popular herb used in bath salts, as it can improve circulation and aid in the relief of headaches and menstrual cramps.
Whether you want to unwind after a stressful day or soothe sore muscles, incorporating various herbs into your bath-time routine can positively impact your physical and emotional health.
Always consult a healthcare professional before using any remedies, especially if you have any medical conditions or are taking medications.
Tips for Choosing Quality Bath Salts & How to Get the Most Out of Them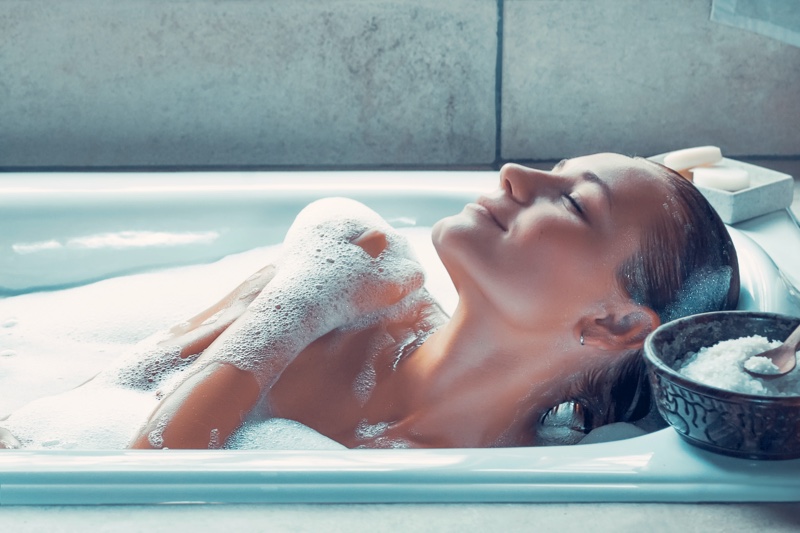 Bath salts are a great way to relax and unwind after a long day. However, not all bath salts are created equal. When choosing quality bath salts, look for those made with natural ingredients such as Epsom salt, sea salt, and essential oils.
Avoid those with added chemicals and artificial fragrances. Once you've chosen your bath salts, knowing how to get the most out of them is crucial. Start by setting the mood with candles and soft music. Fill your bathtub with warm water and add a handful of bath salts.
Soak for at least 20 minutes to allow the salts to penetrate your skin and muscles. Remember to hydrate before and after your bath to reap the full benefits. With these tips, you'll be able to enjoy a luxurious and rejuvenating bath experience.
Final Words
All in all, it's clear why so many people swear by the benefits of bath salts for the excellent health and beauty uses they offer. Regularly using bath salts may help your body to relax, reduce stress and anxiety levels, boost your mood, and improve skin, hair, and nail health.
A natural blend of minerals, herbs, and essential oils can make all the difference when selecting a quality bath salt. Additionally, ensuring you follow instructions correctly will increase the power of your bath salt. This is worth exploring if you are looking to improve your mood.