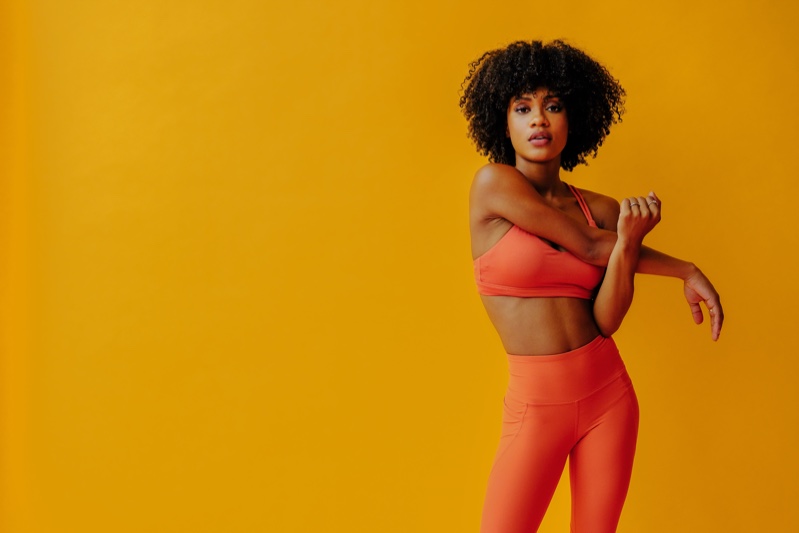 When working out, you need a light and soft outfit that allows for smooth body movements. It would help if you also had a comfortable ensemble to ensure you have an easy time doing yoga or exercising at home or the gym. Most importantly, the outfit must look stylish.
Women are used to wearing shorts and t-shirts, which can look dull. But things are changing. Many women still want to look stylish and on-trend when exercising, jogging, or participating in sporting activities. Here are the best tips to help you choose a fashionable yet comfortable women's fitness outfit.
Choose Soft, Lightweight & Breathable Fabric
Wear soft, lightweight, and breathable fabric if you want to feel comfy while working out or going about your daily chore at home. A lightweight material allows you to move freely and won't feel too heavy when it soaks in sweat.
In addition, this type of fabric allows sweat to evaporate quickly and keep your body temperature low. As a result, you won't feel sticky and uncomfortable due to too much sweat and high body temperatures during jogging or working out. So when picking your fitness outfit, whether an OQQ jumpsuit or a 2-piece high waist workout set, ensure it is very soft, lightweight, and breathable.
Pick a Stretchy, Body-Hugging Outfit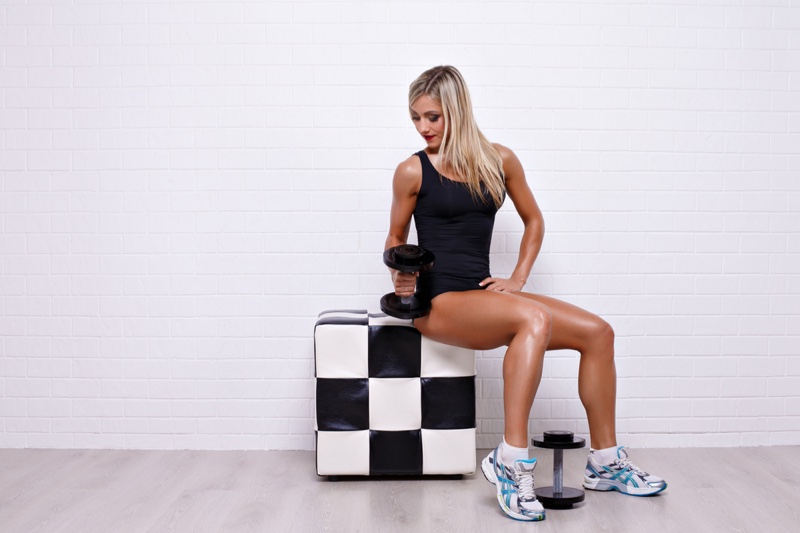 When working out in a gym or jogging in the neighborhood, your body parts move a lot. So you need stretchy and body-hugging outfits to allow free body movements during exercises. When you pick an ensemble with high elasticity, the 4-way stretch will reduce muscle vibration during your workout. Another advantage of stretchy fitness outfits is that they keep in place during workouts.
Additionally, form-fitting bodysuits and athletic wear are designed to contour and accentuate your body's natural curves, ensuring you look incredibly stylish, whether at the gym or while jogging or cycling outdoors. This enhanced appearance can help with confidence, motivating you to maintain your physique and promote your overall well-being consistently.
Besides the overall aesthetic, you should know that some stretchy fitness outfits wick away sweat. So these designs are ideal for yoga, jogging, biking, gym, and other workout activities.
It is essential to avoid excessively loose workout attire when participating in activities such as cycling or hiking. Ill-fitting garments may become entangled in bike pedals, your own feet, or other objects, potentially leading to injury.
Pick a Classy Design for Your Fitness Ensemble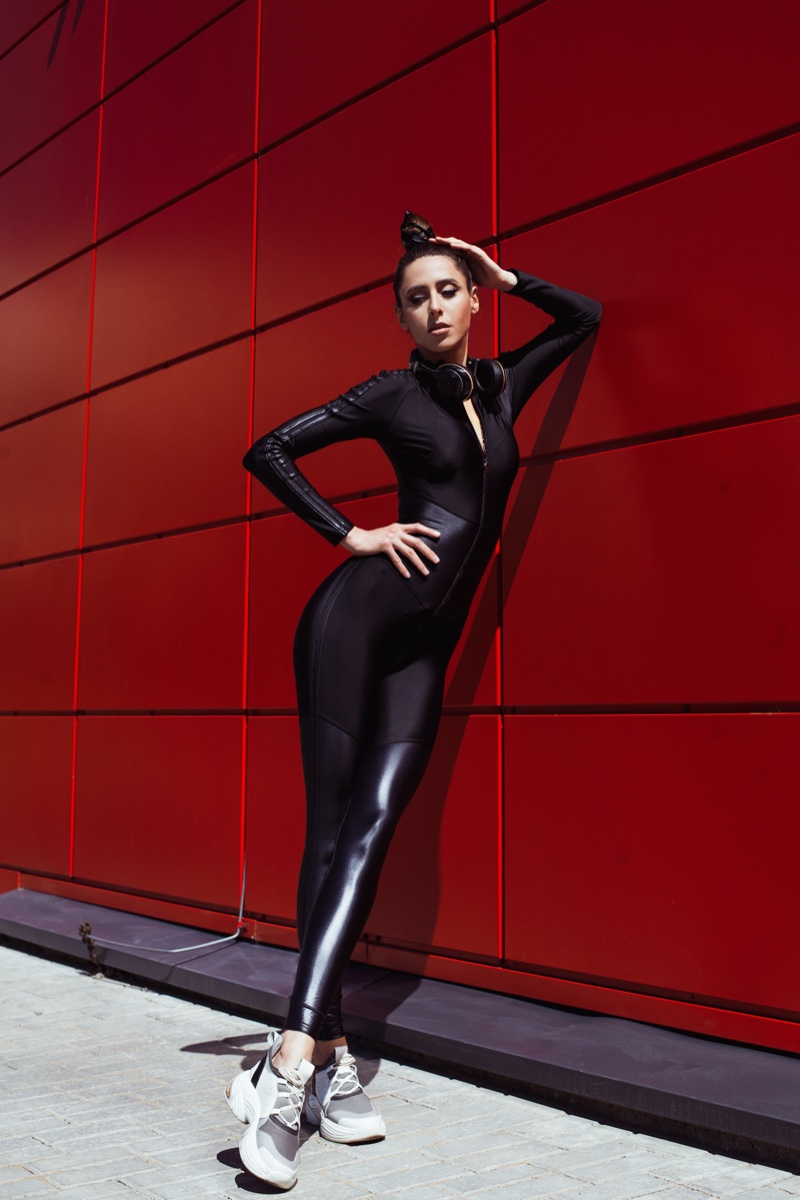 Gone are the days when women used to wear loose pants/shorts and t-shirts when working out. Many classic designs include bodysuits, 2-piece high waist workout sets, fitness jumpsuits, leggings with sports bras, and more. So you don't have to wear the boring tee and sweatpants combination anymore.
To upgrade your fitness outfit, you can wear a bodysuit. Such a suit comes with a tank top design, flattering square neckline, and sleeveless design and is stretchy. The outfit is ideal for yoga and other workout activities.
Alternatively, you can choose to wear tight leggings and a sports bra and top up the outfit with a mesh crop top. Another option is wearing tight high-waist legging shorts with a sports bra. Other stylish options include sleeveless tank top exercise jumpsuits, short-style workout jumpsuits, and more.
Color Matters a Lot
After choosing the proper fabric and design for your fitness outfits, choose your color wisely. The color you choose should complement your skin tone, shoes, and other accessories you wear during your fitness activities.
But it is always advisable to choose traditional colors such as black and white, but you can change it up with a pastel pink with a metallic twist. Metallic blue is also a perfect color for most women. Alternatively, you can pick your favorite color to motivate you while working out.
Accessorize & Choose the Right Footwear
You don't have to over-accessorize your activewear outfit. You need to keep the overall look simple. When working out, you should wear a simple fitness watch or tracker with your jumpsuit or workout set. A headband can also add some functional style to your fitness ensemble. However, when going to the gym, you have to be selective about what you wear for your safety.
When it comes to footwear, you should always go for sneakers. The shoes should be breathable, well-cushioned, and lightweight, allowing fast and comfortable movements. However, you should also choose colors that blend well with your fitness clothes. For instance, if you have chosen a black jumpsuit, you can wear white or alloy orange training shoes from major sports brands. 
When It is Cold, Remember to Wear Hoodie
When working out on a cold day, you shouldn't go out with only a jumpsuit or top and shorts. With this type of weather, your body needs to conserve heat, so you need a warm hoodie. A black hoodie will go well with any fitness outfit. But you can use a brightly colored hoodie to increase your visibility, especially if you are jogging on the streets or working out in a park.
A hoodie will ensure you stay warm while working out without compromising the sleekness of your gym outfit. You can choose a sports jacket if you don't want to wear a hoodie. But ensure the jacket blends well with your other clothing and footwear for a well-coordinated outfit.
Have Fun When Creating You Fitness Ensemble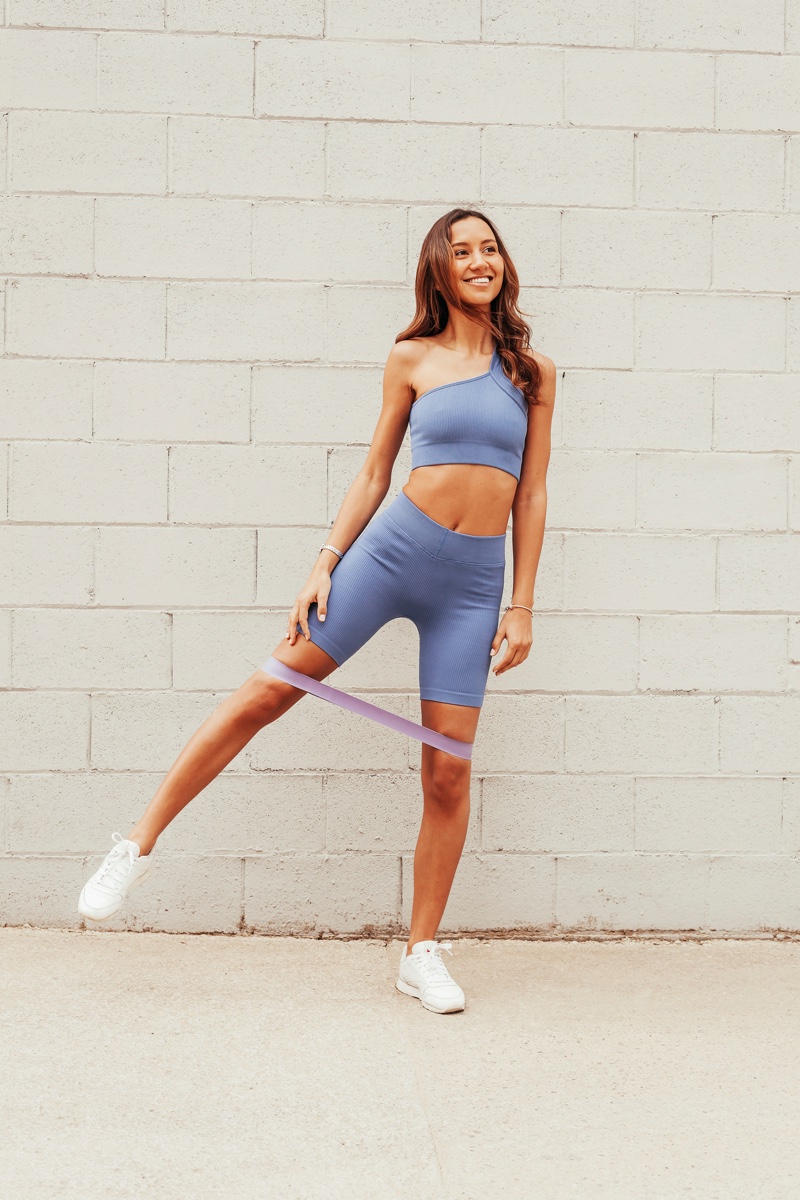 Although so much information exists on matching colors and accessorizing your workout outfit, you should still be creative. You should have fun creating your look to match your personality and lifestyle. So don't be afraid to try new colors and styles of fitness ensembles.
Final Words 
Creating a stylish yet comfy fitness outfit doesn't have to be a challenge. With the above best tips, you can easily pick your look to achieve a balance of comfort and style. But remember to choose the proper fabric and footwear and accessorize your outfit correctly to feel comfortable and look stylish while working out.