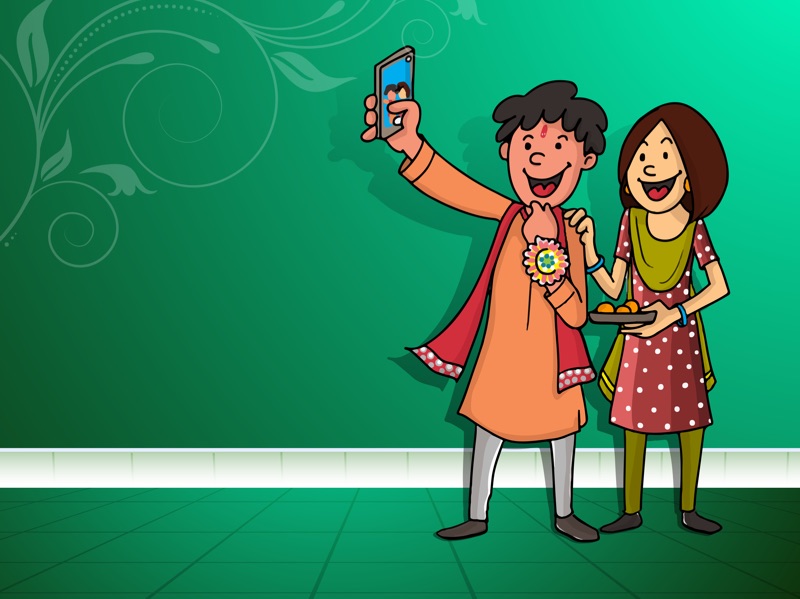 The Raksha Bandhan celebration has its unique significance among siblings. It is celebrated with traditional rituals for strengthening the bond of endearment between brothers and sisters. Raksha Bandhan is a special occasion when you can even recognize your Bhaiya and bhabhi at home. You can make this rakhi celebration memorable for them by dedicating some beautiful gifts.
The primary purpose is to pass a sister's love for a lovely couple on this Raksha Bandhan. Being a sister, you can send rakhi online to India along with extraordinary gifts to delight the couple. You have an opportunity to show your immense feelings towards them. There are many gift ideas which you can through to enchant your Bhaiya and bhabhi on Raksha Bandhan. It should be a grand celebration for them to bring happiness in their life. 
Here are some unique gift ideas to delight your Bhaiya-bhabhi this Raksha Bandhan.
Personalized Showpieces:
When it comes to displaying your affection towards your Bhaiya and bhabhi, then you should select some decor items for them. The personalized showpieces are perfect to symbolize a sweet bond among the couple. You can get in all the shapes and designs to mark the religious occasion of Raksha Bandhan. The showpieces should be quoted with thoughtful lines to bring some happier moments of the day. Even you should choose some wall hanging items to make them feel special. It would be a beautiful decor item for their living room. 
Shopping Vouchers:
If you want to give them a chance to shop their favorite items, then you should dedicate e-gift vouchers on Raksha Bandhan. It is the best idea to provide them shopping coupons by which they can purchase accessories or apparels of their choices. You can also send gift vouchers in an envelope with a sweet message to the married couple. It can be a modern gift idea to enchant them on this memorable day. They will visit their nearest showrooms for shopping. It would be a straightforward gift approach to show your endearment towards your Bhaiya and bhabhi.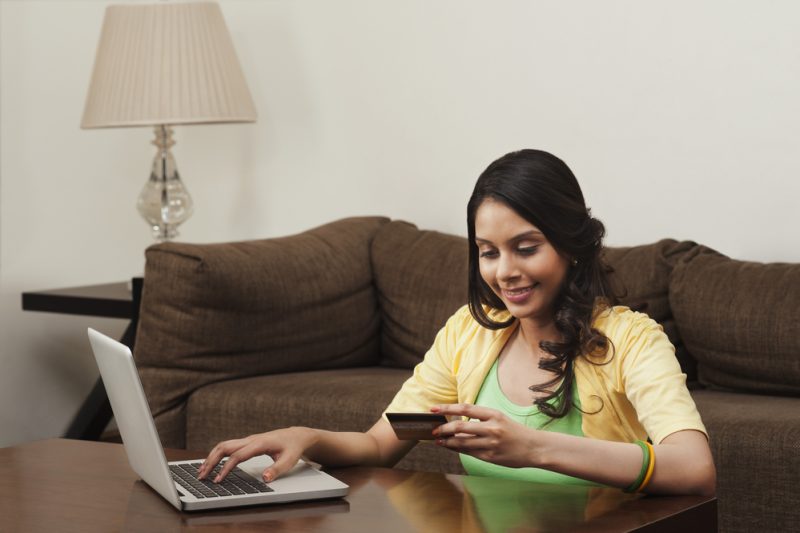 Personalized Lampshades:
Sisters have an excellent opportunity to delight their brothers through beautiful rakhi gifts. For your Bhaiya and bhabhi, you should make a customized lamp to pass your heartfelt emotions. You can choose their memorable photos to put on the lampshades. It can be an ideal gift to lighten up their lovely relationship. Try to use their wedding photos to personalize the lamps. It would help them to relive some golden memories of their togetherness. They will surely admire such a meaningful return gift from your side.
Photo Mugs and Pearls Rakhi:
If you want to show your immense emotions in a sibling's relationship, then you have to choose some fantastic rakhi gifts for brother. You can go with a photo coffee mug along with bhaiya bhabhi rakhi for them. An ideal approach is to use their photos to personalize the mugs. You can also put meaningful captions or texts on the cups. It can be a lovely gift to be part of every morning coffee. They will think of you while enjoying their coffee in the mugs. You can also complement the present with designer pearls rakhi for them. They will feel the essence of deep love and care this Raksha Bandhan.
Handmade Cards for the Couple:
There is nothing more fantastic than a handmade gift to mark any occasion. You can show your creativity to design a beautiful greeting for Bhaiya-bhabhi on Raksha Bandhan. The best idea is to write poetry to express your heartfelt emotions in the relationship. Another idea is to add a sweet couple photo on the greeting to refresh their unforgettable memories. You can also wish them a happy and healthy life through a personalized card. It will be a perfect gift that you can send to them quickly.
With all of these beautiful rakhi gift ideas, you can surely delight your Bhaiya-bhabhi on this remarkable day of Raksha Bandhan.