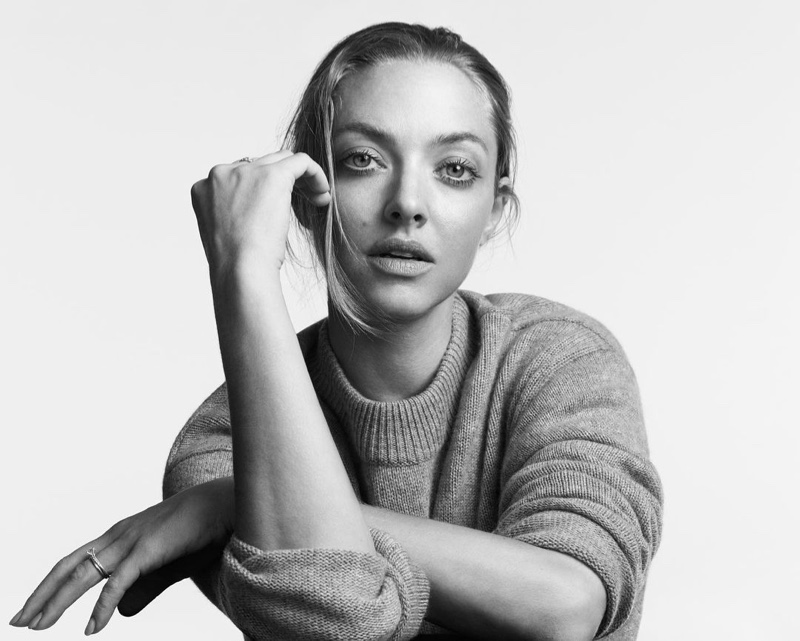 Theory looks to a better tomorrow for its fall 2021 campaign. Called: In Pursuit of Tomorrow, it features actress Amanda Seyfried and ballerina Misty Copeland. Photographer Craig McDean captures a series of studio portraits featuring minimally chic ensembles.
Styled by George Cortina, wool sweaters, tailored blazers, and fitted trousers stand out in neutral shades. MP Creative works on creative direction for the shoot, which also includes a short film. Voice overs feature Amanda, Misty, and actor Jeremy Pope stating their visions for tomorrow.
Related: Amanda Seyfried Gets Her Closeup in Lancome 'L'Absolu Rouge' Campaign
"From our core philosophy of minimal, elemental design to our innovative fabrics, Theory sits at the intersection of timelessness and progress. To be exceptional, we must strive to be better—not just for our product, but for our world. Amanda Seyfried, Misty Copeland, and Jeremy Pope embody a similar devotion to their craft and a commitment to positive change. They know that style begins with purpose. Together, we strive for a better tomorrow," Theory shares.
Theory Fall 2021 'In Pursuit of Tomorrow' Campaign