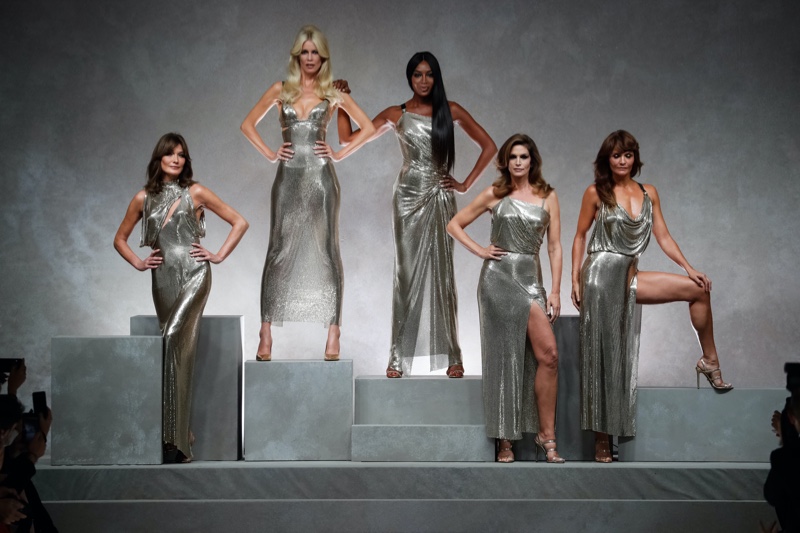 In the vibrant 1990s, the fashion world saw an era of transformation. 90s supermodels didn't just walk runways; they ruled them. These icons became household names, transcending fashion to influence global culture.
From runways in New York to magazine covers across the globe, they stamped their legacy. Read on as we dive into the journeys of some of the most iconic supermodels of the '90s. Each carried a story, an influence, and a mark they left on the industry. Explore the indelible marks they've left on the fashion world and beyond.
90s Supermodels
Linda Evangelista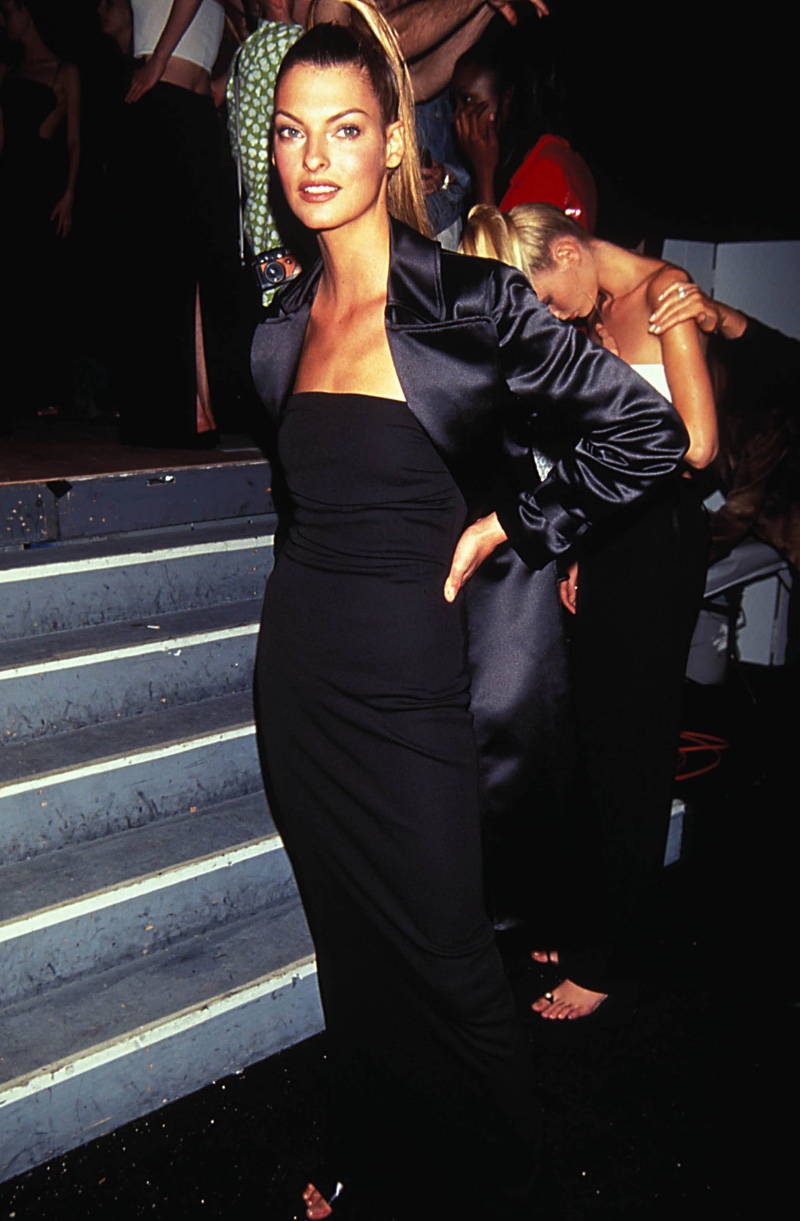 Linda Evangelista, often dubbed the "chameleon" of the fashion industry, transformed with every appearance. Born in Canada, she shot to global fame in the '90s and became one of the most sought-after faces in fashion. During this period, she worked with top brands like Versace, Chanel, and Dolce & Gabbana.
Linda's fearless approach to style saw her don countless hair colors and cuts, earning her iconic status. Her quote, "We don't wake up for less than $10,000 a day," symbolized the power and influence supermodels wielded. Beyond her striking looks, Evangelista represented the boldness and spirit of an era where models were not just muses but also powerful voices in the fashion narrative.
Naomi Campbell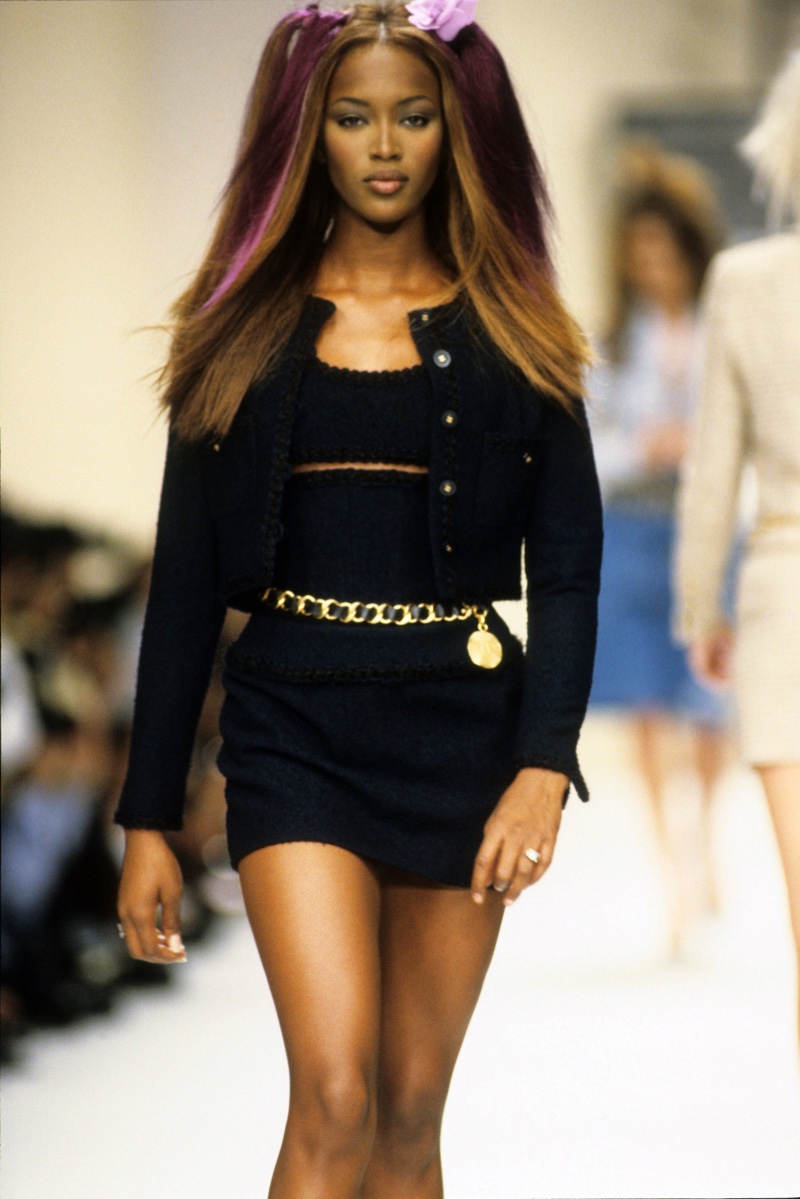 Naomi Campbell's meteoric rise as one of the leading Black supermodels carved a distinct space for her in the fashion hall of fame. Born in London, Naomi's formidable presence on the runway was unmatched. Her fierce and confident walk became legendary.
Beyond the runway, Naomi graced numerous magazine covers, being the first Black model to appear on the cover of French Vogue. She also walked the runway for labels such as Yves Saint Laurent, Ralph Lauren, and Chanel. She still leads the way for diversity in an industry often criticized for lacking representation.
Cindy Crawford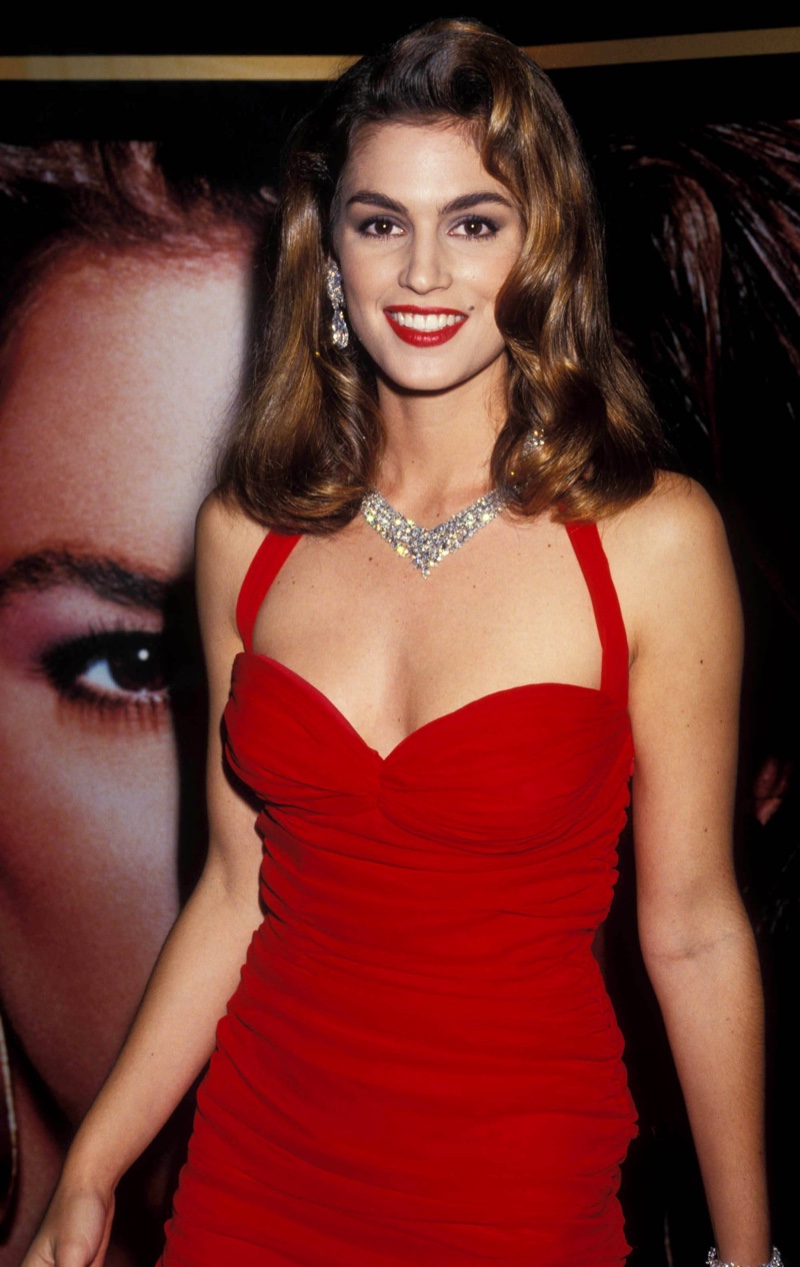 With a beauty mark above her lip and a magnetic presence, Cindy Crawford defined the quintessential American supermodel look. Hailing from Illinois, Cindy dominated the decade's fashion scene with her undeniable beauty.
Her face graced countless magazines, billboards, and TV screens, making her one of the most recognizable models of her time. Known for her commercial work, her famous 1992 Pepsi ad is simply iconic. And who could forget her work with Revlon?
Beyond modeling, Crawford ventured into business and entertainment, launching her line of beauty products and hosting television shows. Her versatility showcased how '90s supermodels were more than just runway stars; they were brands and influencers in their own right. Today, her daughter Kaia Gerber has taken on the torch as a model.
Christy Turlington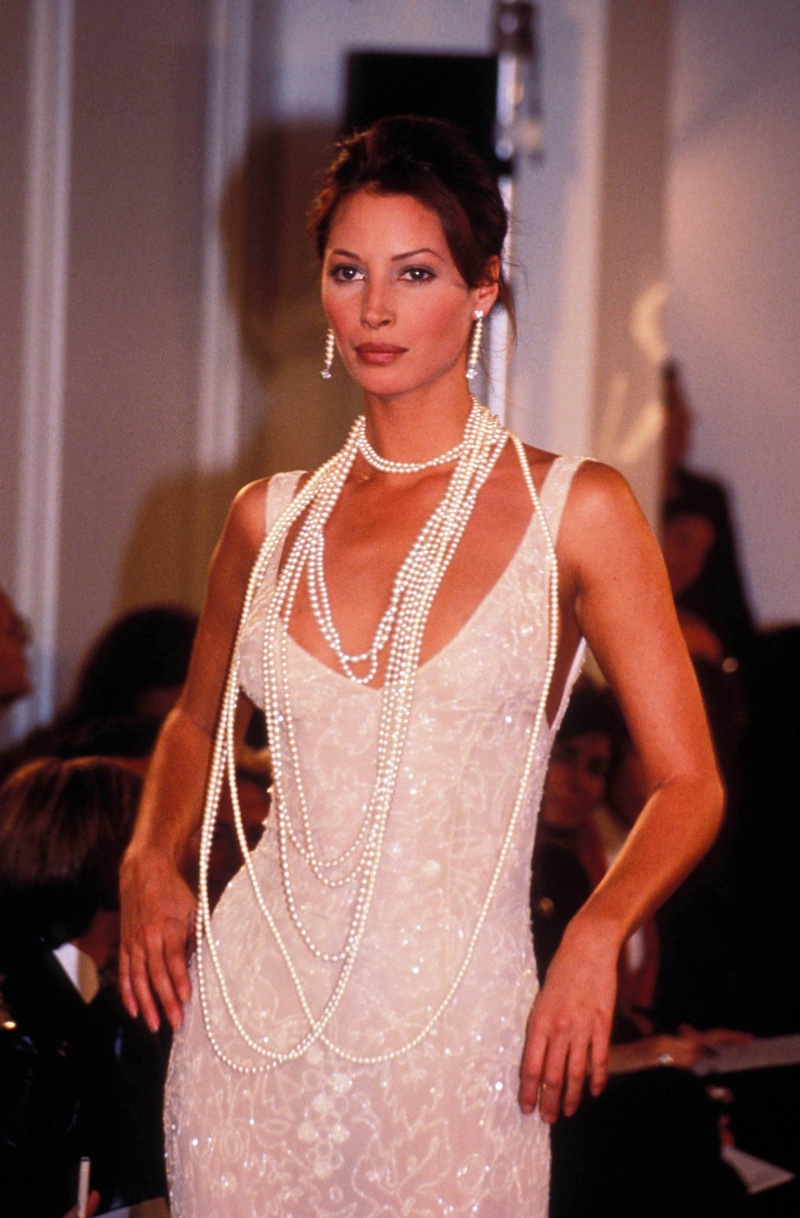 Christy Turlington, who was a key member of "The Trinity" with Linda Evangelista and Naomi Campbell, embodies grace. Her classic beauty and serene presence made her a darling of high-fashion designers and mainstream brands alike.
Notably, she became the face of Eternity by Calvin Klein in 1989 and still represents the scent. In addition, she worked with leading brands like Maybelline, Prada, Giorgio Armani, and Chanel.
Beyond her illustrious modeling career, Christy's passion led her to humanitarian work, focusing on maternal health with her organization "Every Mother Counts." Her transition from fashion icon to advocate revealed a deep commitment to causes and a desire to leverage her fame for change.
Kate Moss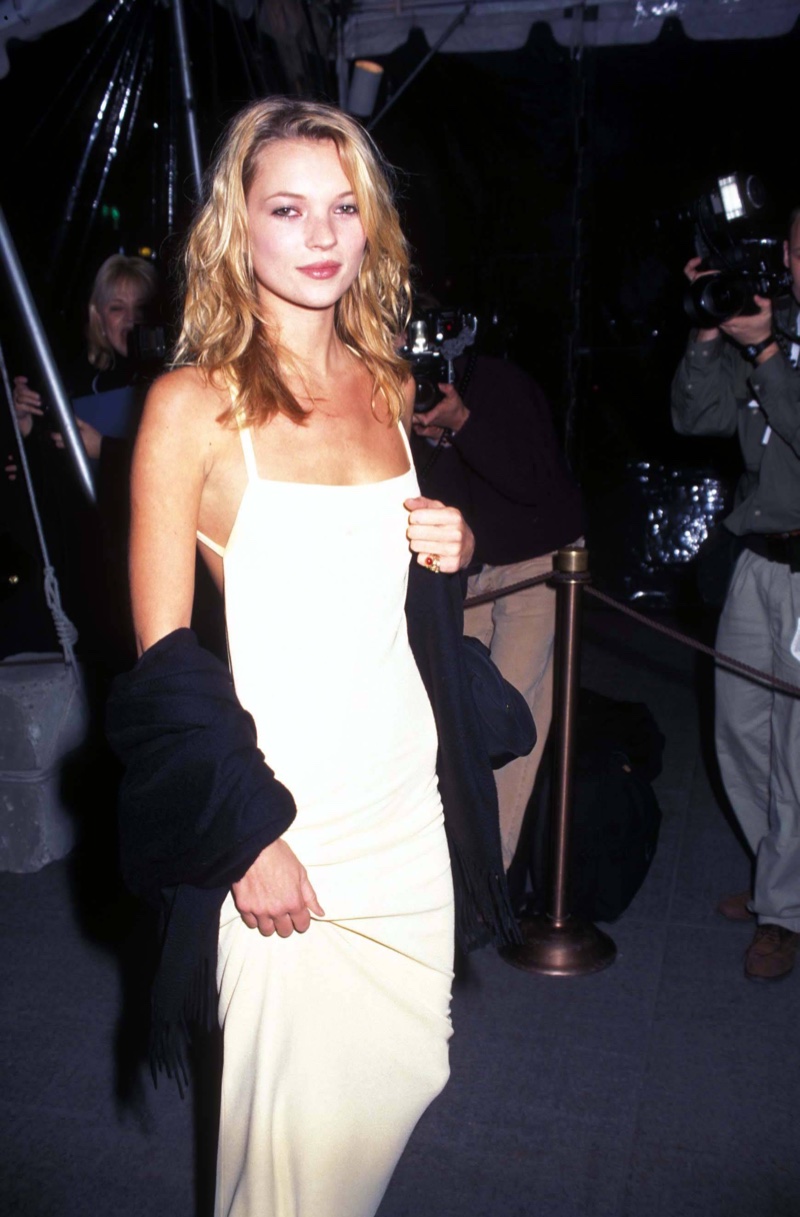 The English rose with a waifish figure, Kate Moss, introduced the "heroin chic" look to the 90s era. Discovered at the age of 14, Kate's unique beauty stood in stark contrast to the glamorous supermodels of her time, offering a fresh face to the industry.
During this time, her Calvin Klein ads for Jeans and the Obsession fragrance are the most remembered. Due to her height of 5'7″, she is also one of the most famous short models.
Her edgy, sometimes controversial persona kept her in the spotlight, but it was her undeniable influence on fashion trends and designers that cemented her legacy. Beyond runways and photoshoots, Moss's style – a mix of grunge and boho – inspired countless fashion enthusiasts, making her a style icon for generations.
Claudia Schiffer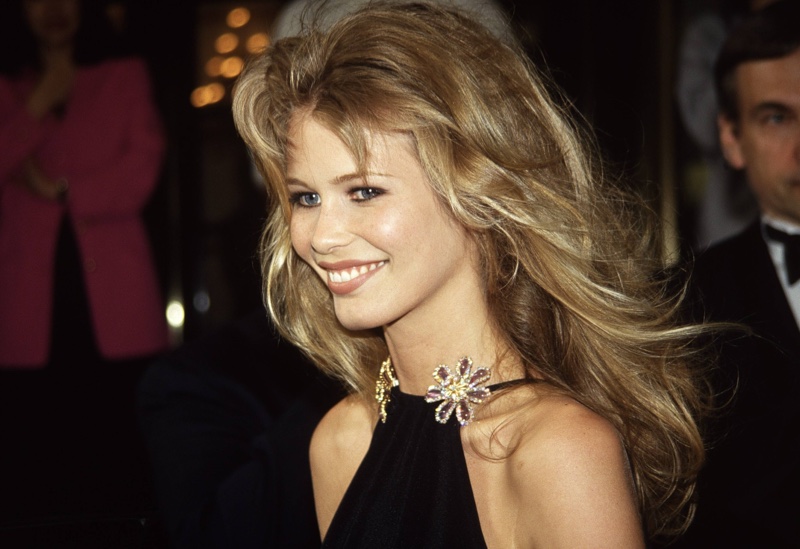 The German beauty Claudia Schiffer burst onto the fashion scene with a blonde bombshell look reminiscent of the classic Hollywood era. Almost instantly, she became the face of Chanel, working closely with the legendary Karl Lagerfeld. Other notable names include Valentino, L'Oreal Paris, and Fendi.
With her piercing blue eyes and statuesque frame, Claudia was a constant on magazine covers and ad campaigns, and her resemblance to Brigitte Bardot was also a standout. Beyond her modeling feats, Schiffer transitioned into the design world, expressing her personal style and aesthetic with multiple fashion collaborations.
Helena Christensen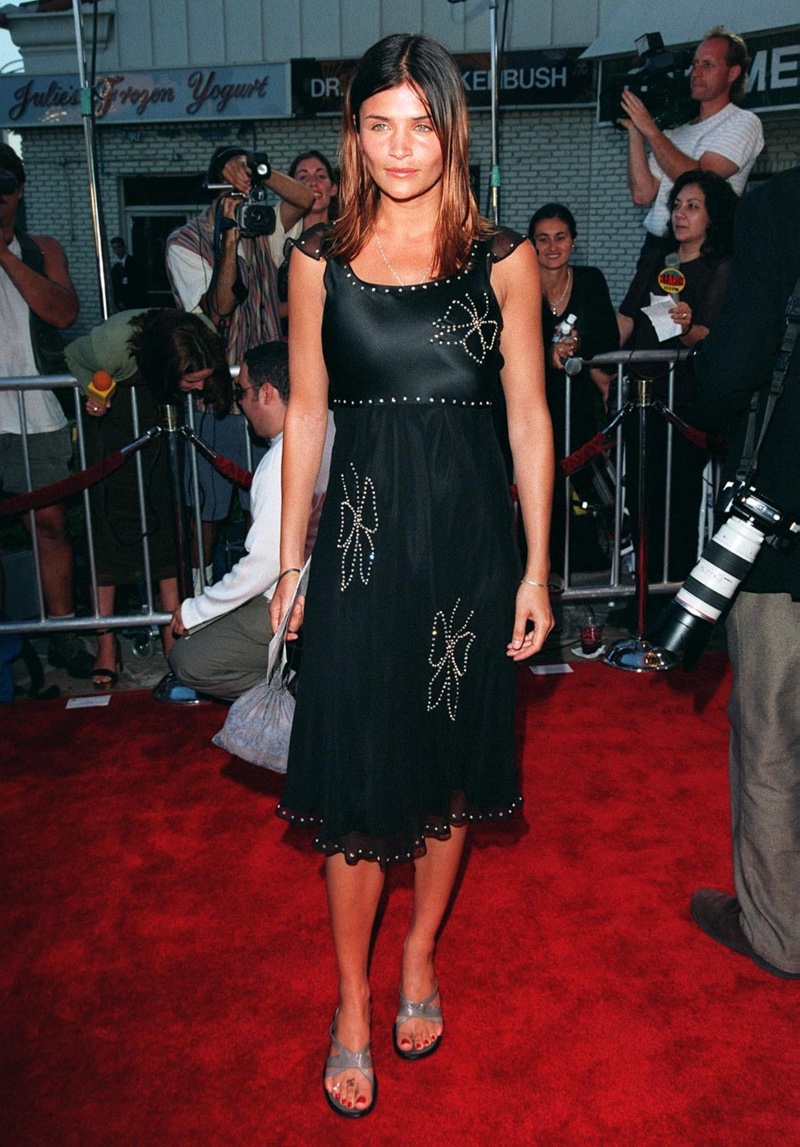 Danish beauty Helena Christensen, a former Miss Denmark, navigated the world of fashion with a sultriness that set her apart. With her unique looks, thanks to her Peruvian-Danish heritage, Helena graced numerous iconic magazine covers and fashion spreads.
Her appearance in Chris Isaak's Wicked Game music video really shot her to stardom. But her influence wasn't confined to modeling. Christensen's passion for photography led her to venture behind the camera, capturing the world through her unique lens. This dual talent showcased her as not just a fashion muse but also a creative force in her own right.
Tatjana Patitz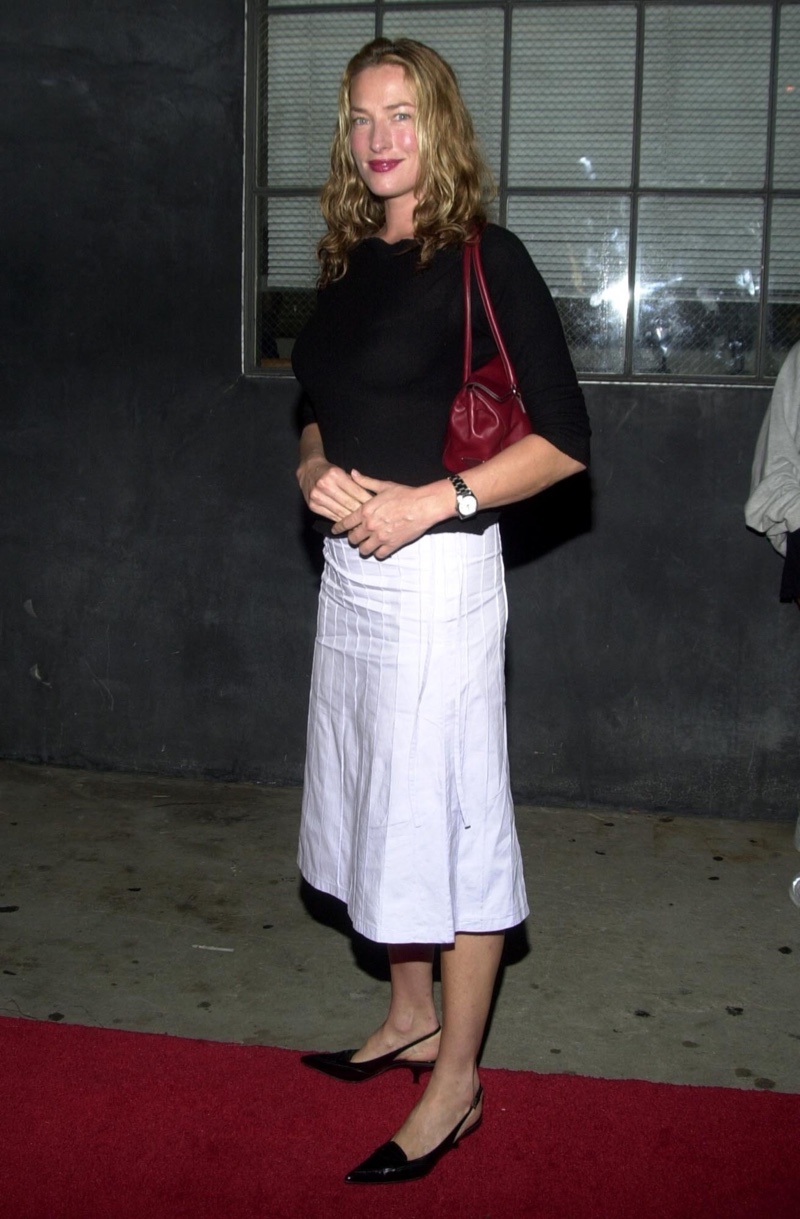 Recognized as part of the original "Big Six" supermodels, Tatjana Patitz's striking features made her one of the most sought-after faces of the decade. Born in Germany, her global appeal was evident as she starred in fashion campaigns from Milan to Tokyo.
One of her most iconic appearances was in George Michael's "Freedom '90" music video, alongside other modeling giants of her time. Tatjana's allure extended beyond her beauty; her enigmatic presence in photos and on runways captivated designers and photographers alike. Sadly, in 2023, the model succumbed to breast cancer.
Tyra Banks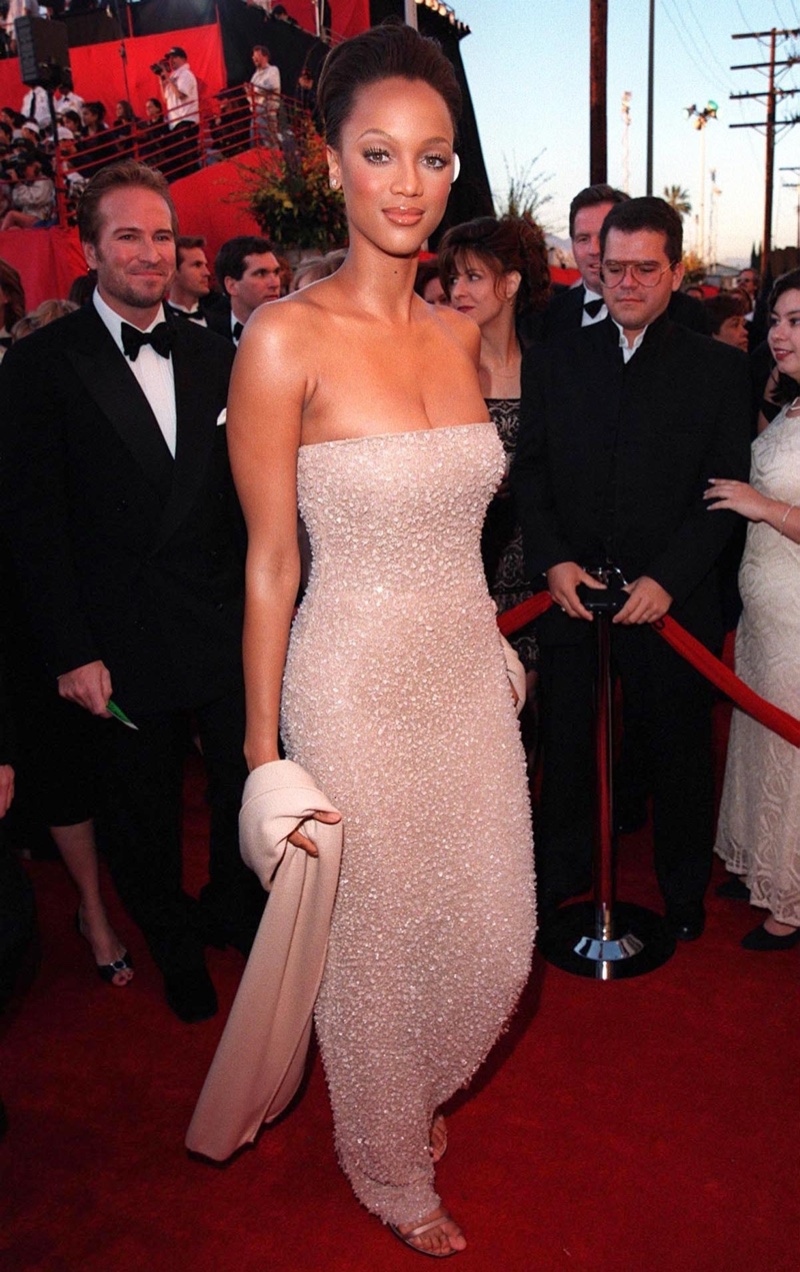 Trailblazing her way into fashion, Tyra Banks stood as a beacon for diversity in an industry rife with stereotypes. Tyra's influence made her one of the few prominent Black models of the decade. She became a Victoria's Secret Angel and graced the cover of the illustrious Sports Illustrated Swimsuit Issue.
Beyond modeling, her foray into television birthed the popular "America's Next Top Model," providing a platform for aspiring models. Through her endeavors, Tyra didn't just shine as a model but also as a media mogul, breaking barriers and challenging norms.
Stephanie Seymour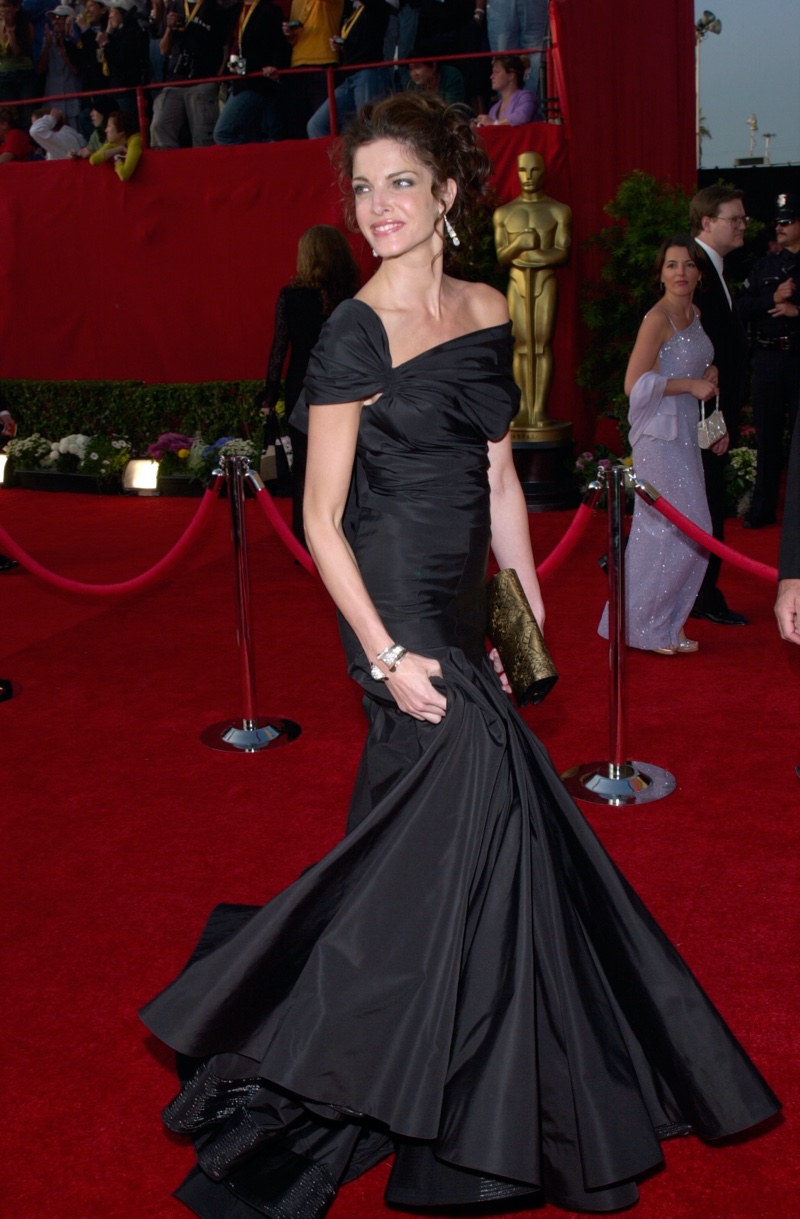 With her classic beauty and sultry charm, Stephanie Seymour took the 80s and 90s scene by storm. From iconic runway appearances to starring in sultry music videos like Guns N' Roses' "November Rain," she was everywhere.
Known for her versatility, Seymour balanced high-fashion assignments like Versace with more commercial ventures like L'Oreal, proving her adaptability in the modeling domain.
Shalom Harlow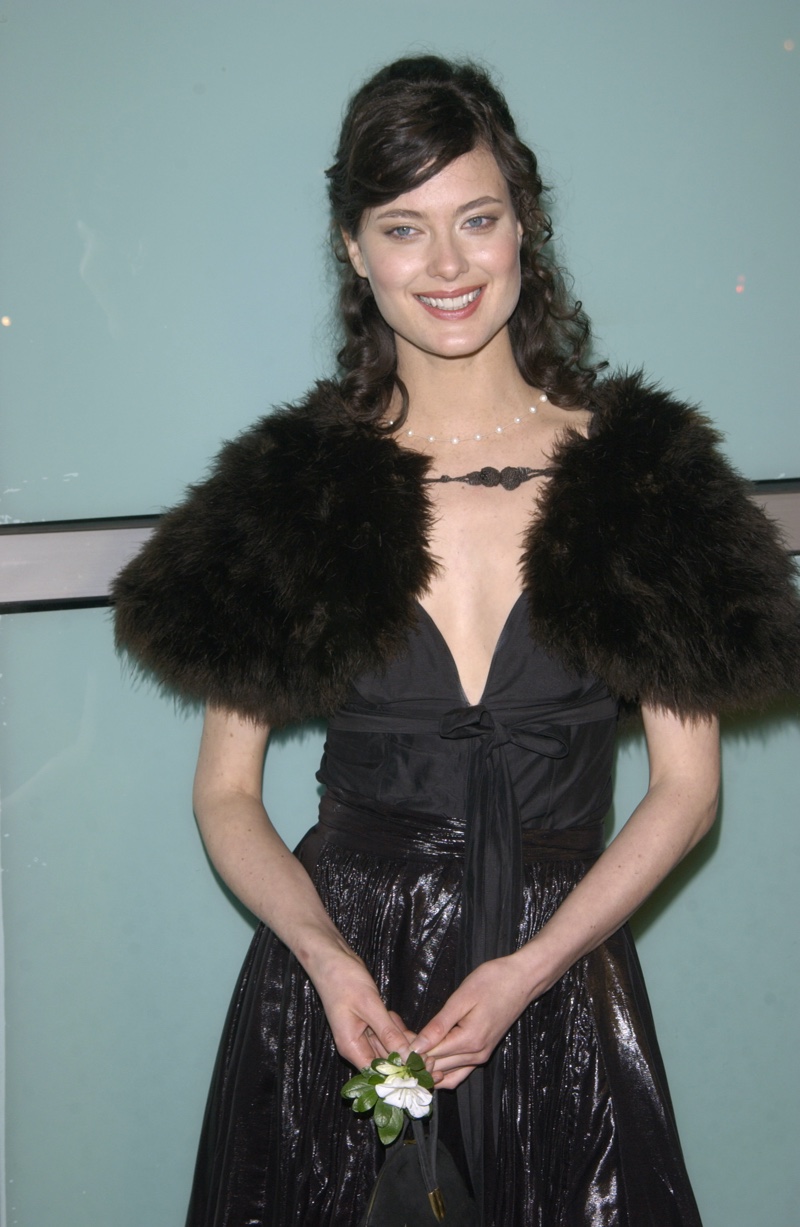 Canadian-born Shalom Harlow was also another prominent face of the decade. Discovered at a concert, her swift rise to the top tiers of modeling was nothing short of meteoric.
Known for her ethereal beauty and standout runway appearances at labels like Christian Dior, Marc Jacobs, and Valentino, Shalom became a darling of designers and fashion fans alike.
But her influence wasn't confined to runways; she transitioned smoothly into acting, appearing in films, and showcasing her multifaceted talent.
Amber Valletta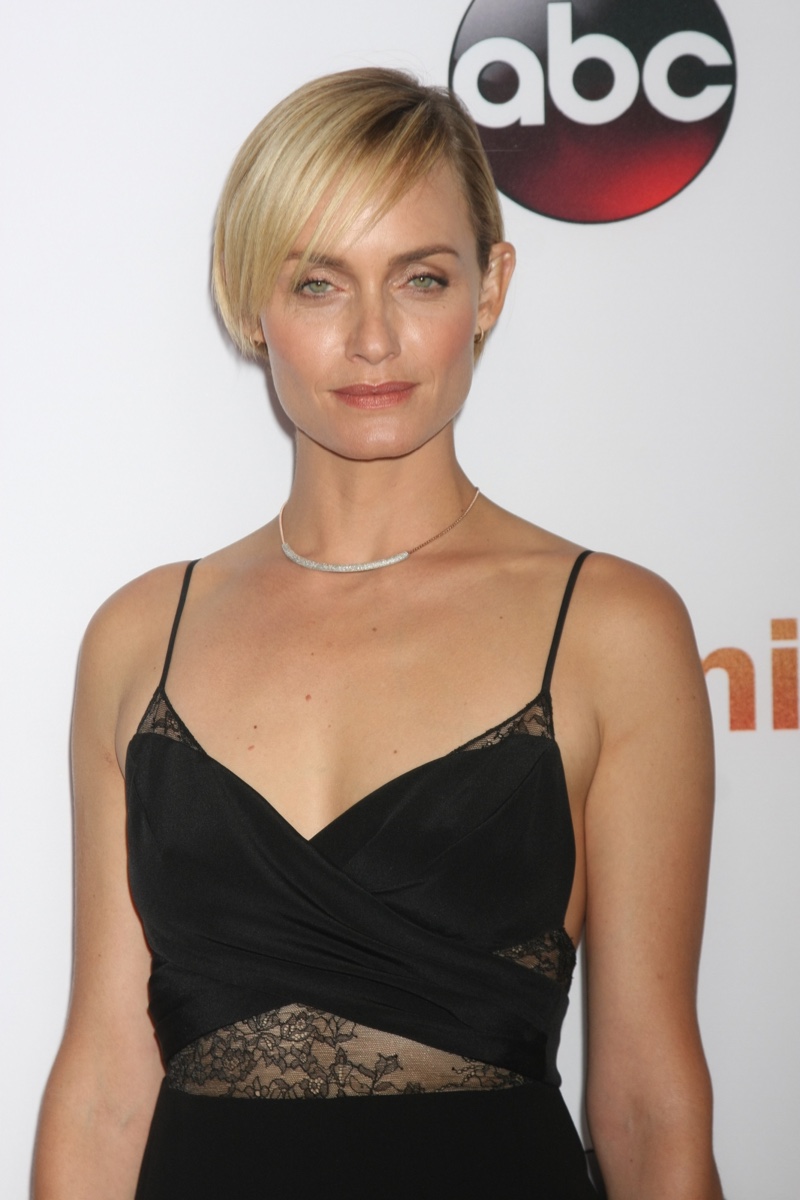 With her sleek features and undeniable charisma, Amber Valletta became synonymous with the high-octane glamour of the decade. Gracing covers of Vogue multiple times, her career trajectory soared as she became the go-to model for major fashion campaigns.
Beyond modeling, Amber delved into acting, bringing her grace to the silver screen. Off the runway and sets, she championed environmental causes, positioning herself as a model with a mission, using her platform for positive change.
Carla Bruni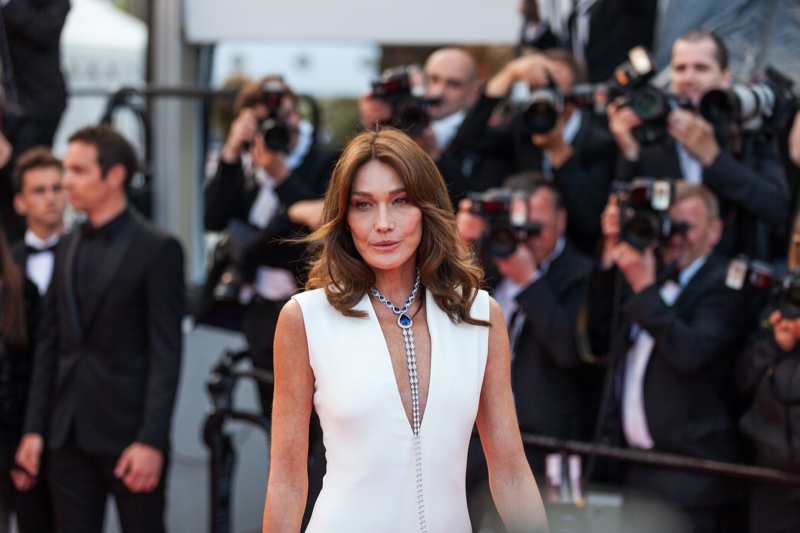 Carla Bruni, with her sultry allure and enigmatic eyes, was an Italian-born force that reshaped the landscape of the '90s modeling world. The star's ascent in the fashion domain was swift and undeniable.
Her elongated frame, coupled with her sophisticated aura, made her a favorite among iconic fashion houses such as Christian Dior, Givenchy, and Yves Saint Laurent.
Bruni's transformative power wasn't limited to fashion. As the '90s progressed, she ventured into music, crafting melodies that mirrored her serene and deep persona. Songs like "Quelqu'un m'a dit" showcased her voice and other talents.
Final Words
The era of 90s supermodels wasn't just a moment in time; it was a cultural movement that forever shifted the axis of fashion and celebrity. With their unmatched charisma and individuality, these women didn't just model clothes; they shaped decades of style, beauty, and pop culture. 
While fashion continues to evolve, and new faces emerge, the impact of the 90s supermodels remains evident. In a world of fleeting trends, their enduring legacy reminds us that true influence isn't about fitting into a mold but breaking it to create something truly timeless.