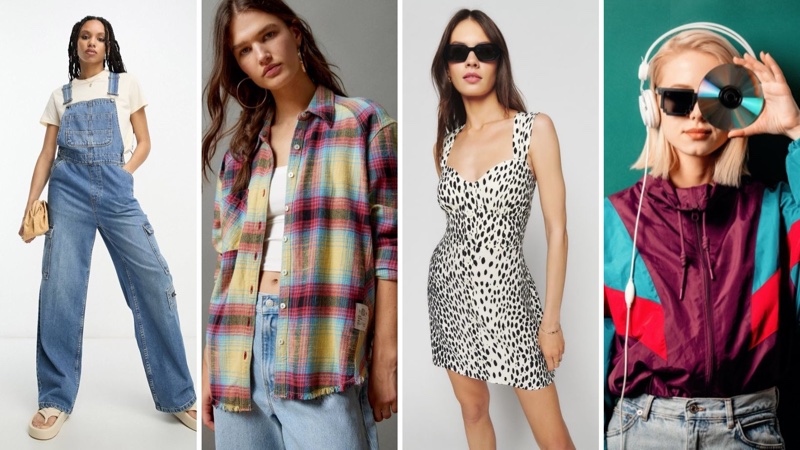 Step back into the nostalgic world of the 90s, where fashion was bold, diverse, and unapologetically fun. We've got you covered if you want to know about 90s party outfit ideas. Our guide will explore iconic outfit combinations that defined the era, from the classic comfort of a cardigan with high-waisted jeans to the sultry slip dress paired with chunky shoes.
90s Party Outfit Ideas
Relive the preppy chic era with Clueless-inspired checkered outfits or the rebellious grunge phase with plaid shirts. Whether you opt for the upbeat double denim look or the athletic windbreaker with bike shorts combo, these '90s outfit ideas will ensure you're the life of the party. Get ready to unleash your inner Gen X and party in style!
Cardigan + High-Waist Jeans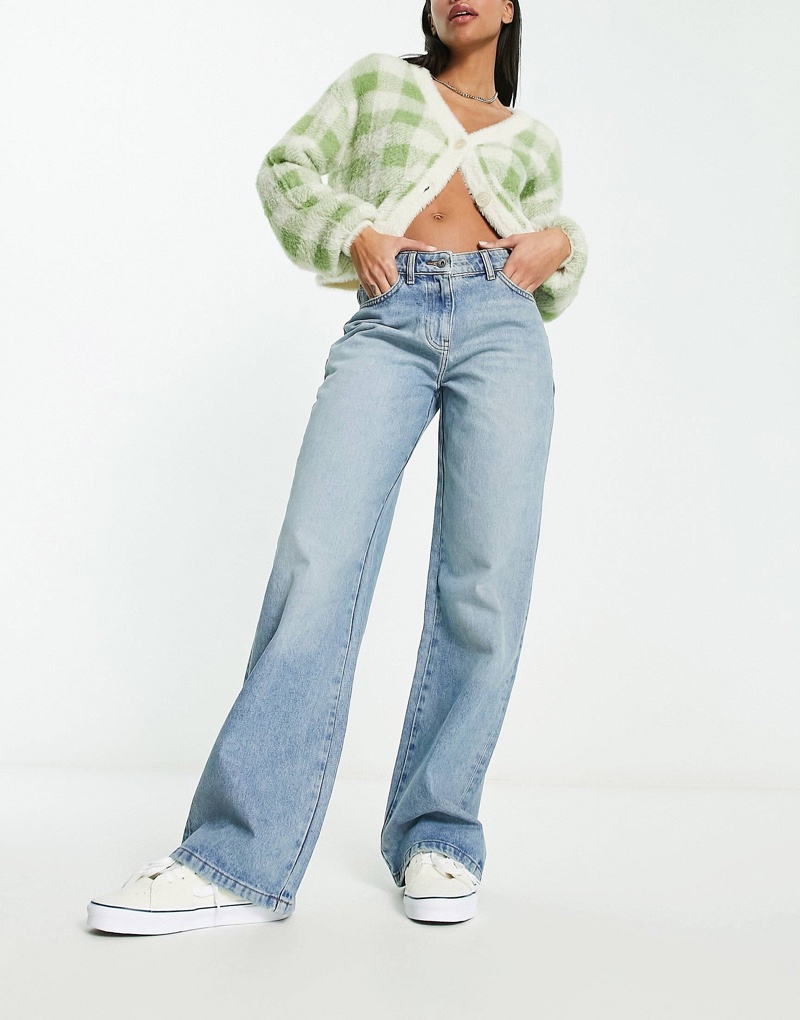 A classic 90s outfit consists of a cardigan and high-waist jeans. Choose a cardigan in a pastel shade or a more dark color for a grunge vibe. You can button it up or leave it. High-waist jeans are versatile and can be worn casually or dressed up. Pair this combo with sneakers or boots and a fashionable belt to complete the look. 
Slip Dress + Chunky Shoes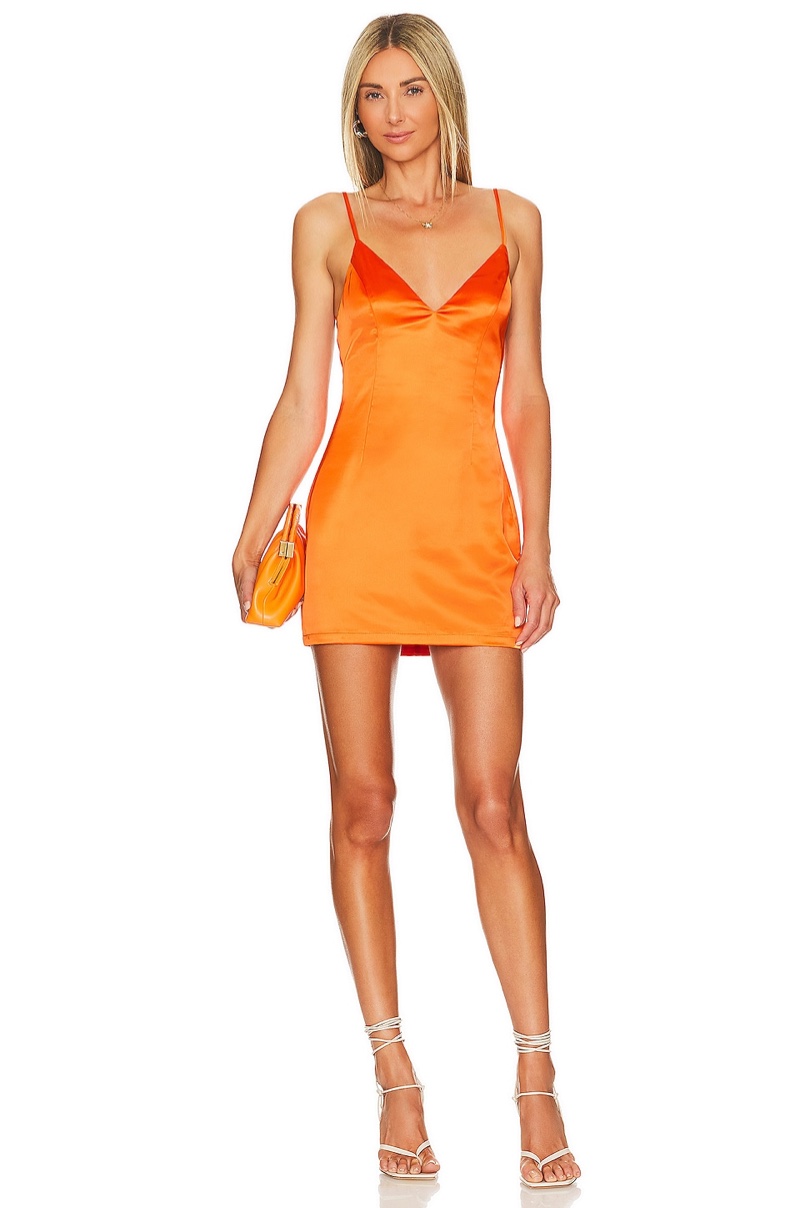 Slip dresses were super popular during the decade, and they're back! They're usually silky and have thin straps. Channel your inner Posh Spice from the Spice Girls in a stylish look. Wear one with chunky shoes, like big boots or platform sneakers, to balance out the dress's delicacy. This outfit is perfect for looking a bit fancy but still feeling comfortable and relaxed.
Clueless Inspired Checkered Outfit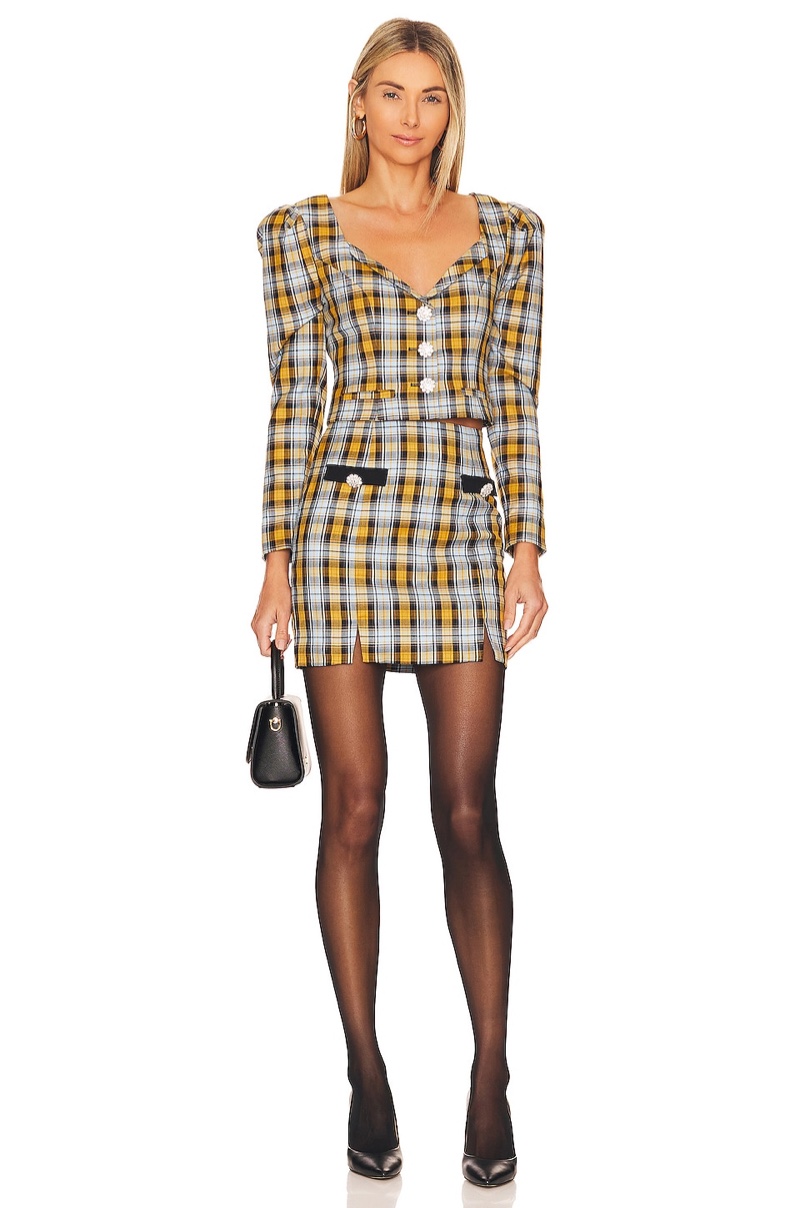 Clueless is one of the decade's most iconic movies, and its checkered outfits are equally famous. Rocking checkered skirts or blazers will give you that preppy, "Clueless" vibe. You can pair these with knee-high socks and Mary Jane shoes. Remember a headband for the complete Cher Horowitz look!
Grunge Flannel Plaid Shirt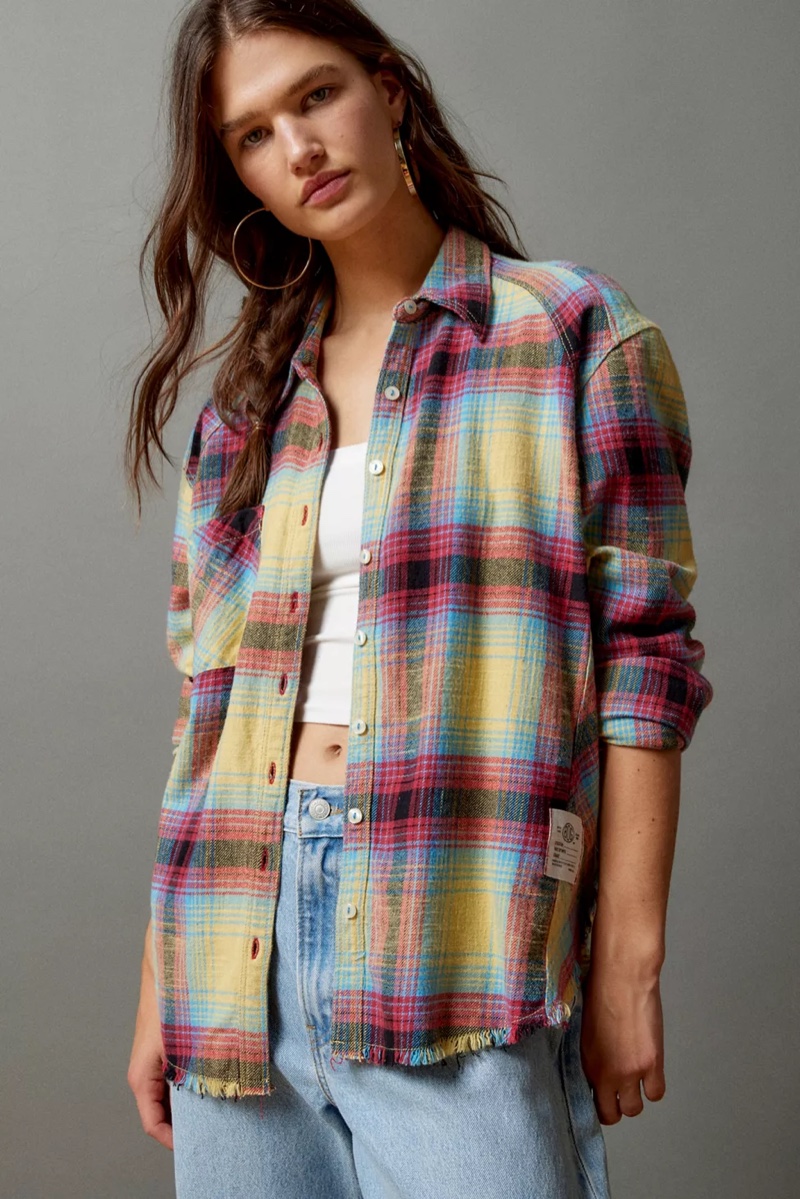 The popular grunge style defined the 90s. A flannel plaid shirt is a crucial addition to your wardrobe to achieve this look. You can wear it buttoned up, open over a band tee, or tied around your waist.
Pair it with ripped jeans and Dr. Martens for a complete look that exudes edginess. This outfit is perfect for showcasing your bold personality.
Animal Print Fun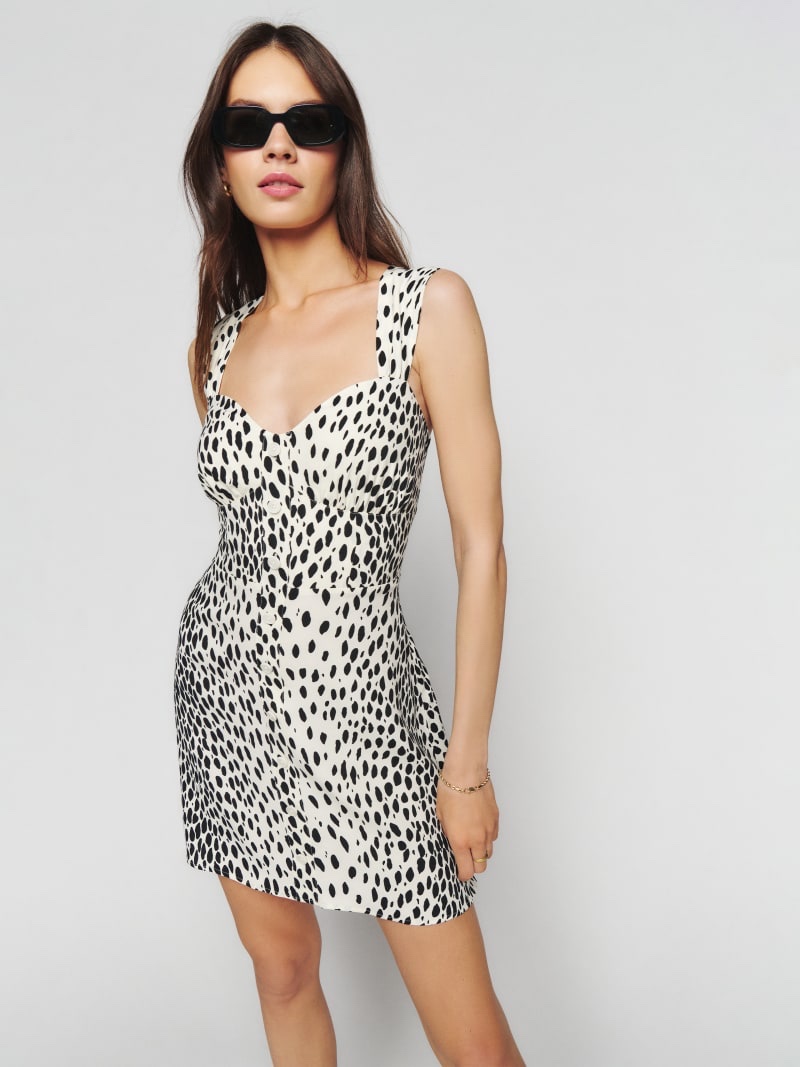 Channeling the 90s love for bold patterns. An animal print outfit is an audacious choice that never fails to make a statement. Whether it's a leopard print dress, a chic cheetah patterned blouse, or even daring pants, this vibrant pattern brings energy to any outfit. 
Pair it with simple black accessories to let the print shine, or go all-out 90s with bold, chunky jewelry. The key to this look is confidence – wear it proudly!
Graphic Tee + Hip-Hop Style Baggy Jeans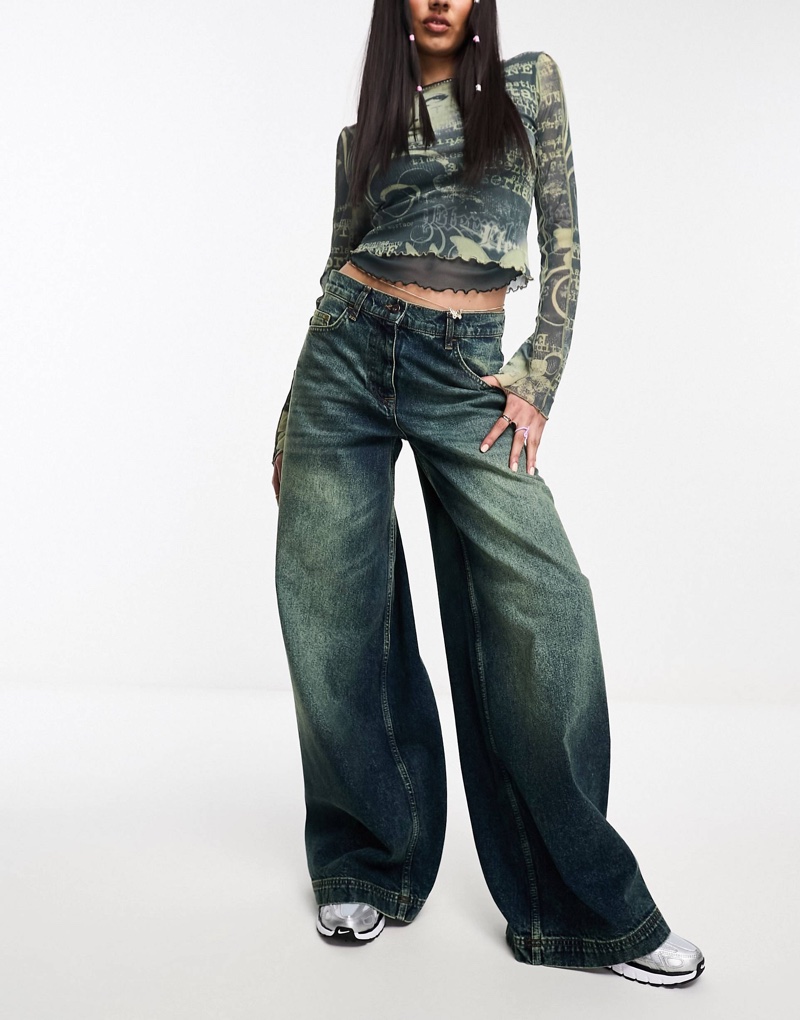 A crucial part of the 90s hip-hop aesthetic, baggy jeans like the ones from JNCO are synonymous with comfort and coolness. Pair your oversized jeans with a graphic tee or a colorful, oversized sweatshirt to nail this look.
Chunky sneakers or boots are the perfect footwear to complement this style. Add a bucket hat or a bandana for an authentic 90s hip-hop vibe. This outfit is all about expressing personality and embracing the art of relaxed dressing.
Casual Overalls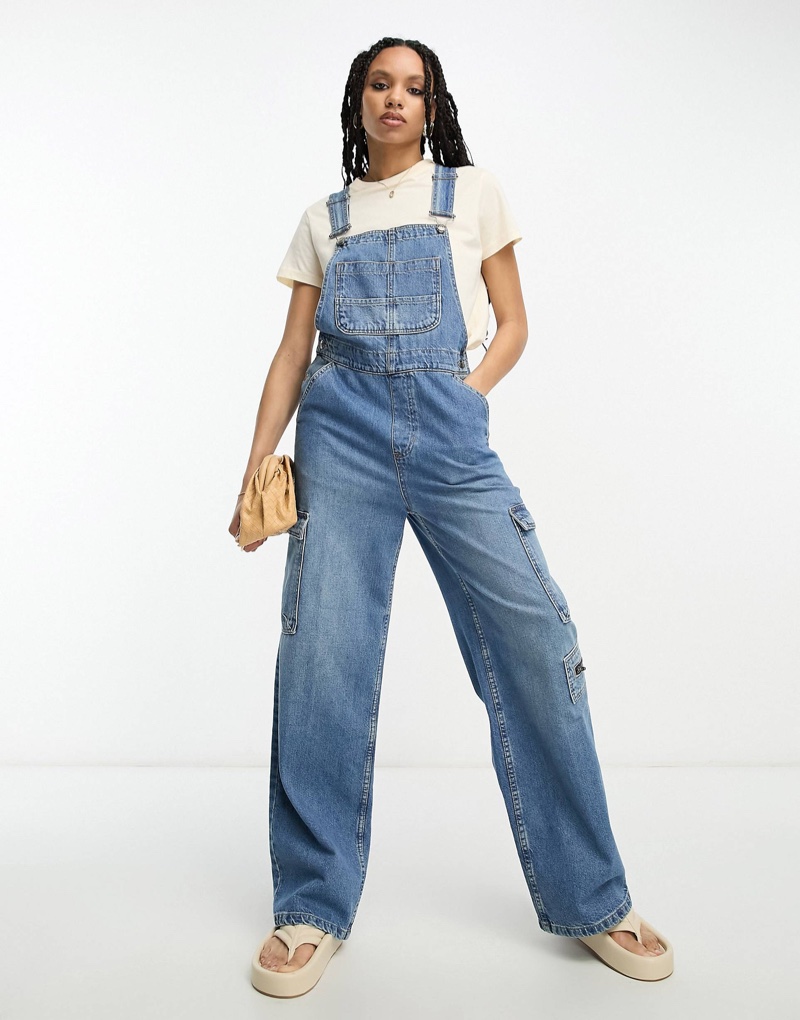 Overalls are a staple of the era that balances practicality and style. The casual overall look is versatile and easy to pull off. Go classic with a plain white tee under blue denim overalls, or spice things up with a colorful, patterned shirt.
Depending on the weather, pair it with sneakers or sandals, and remember to let one strap hang loose for the ultimate 90s feel! A bucket hat or a small backpack can be the perfect finishing touch.
Crop Top + Mini Skirt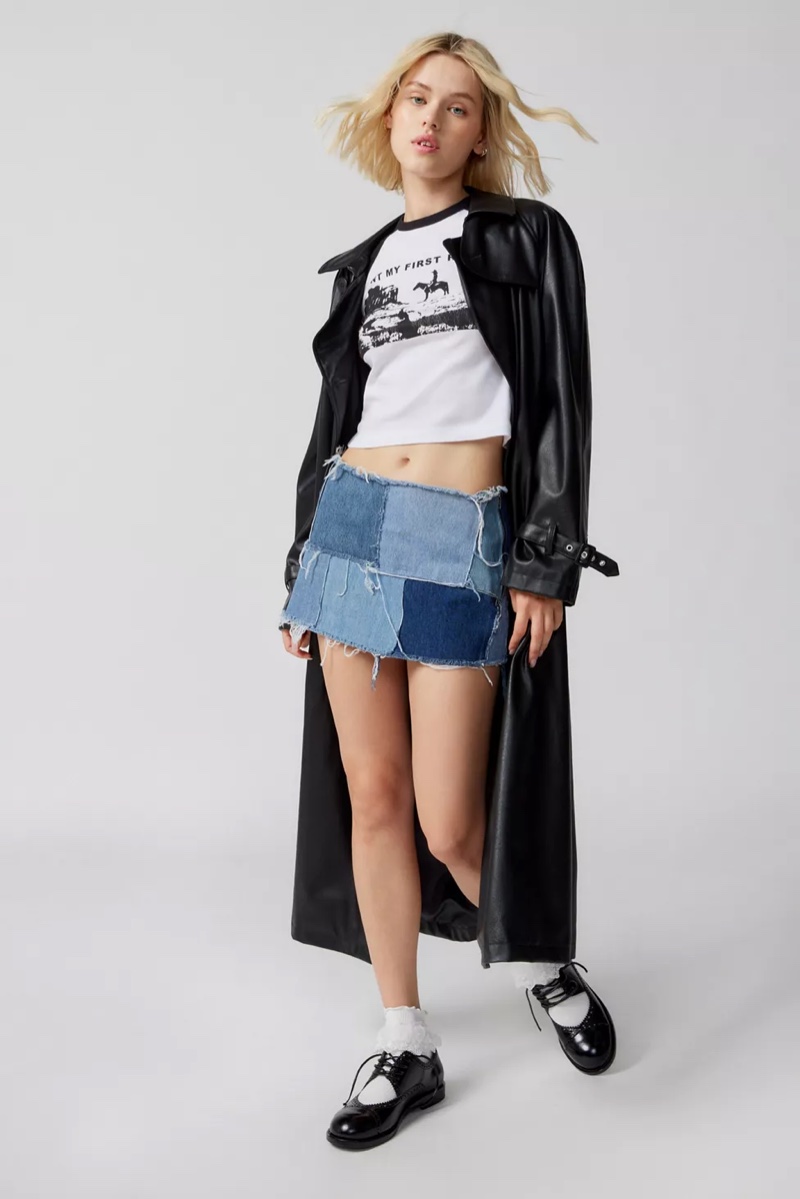 The combination of a crop top and mini skirt screams 90s summer fun. This duo allows for a lot of flexibility – you can go bold with bright colors or keep it simple with neutrals. 
Crop tops can be tight or loose, and mini skirts come in various styles, from denim to plaid. Pair this outfit with cute sandals or white sneakers for a casual, sunny-day vibe.
Double Denim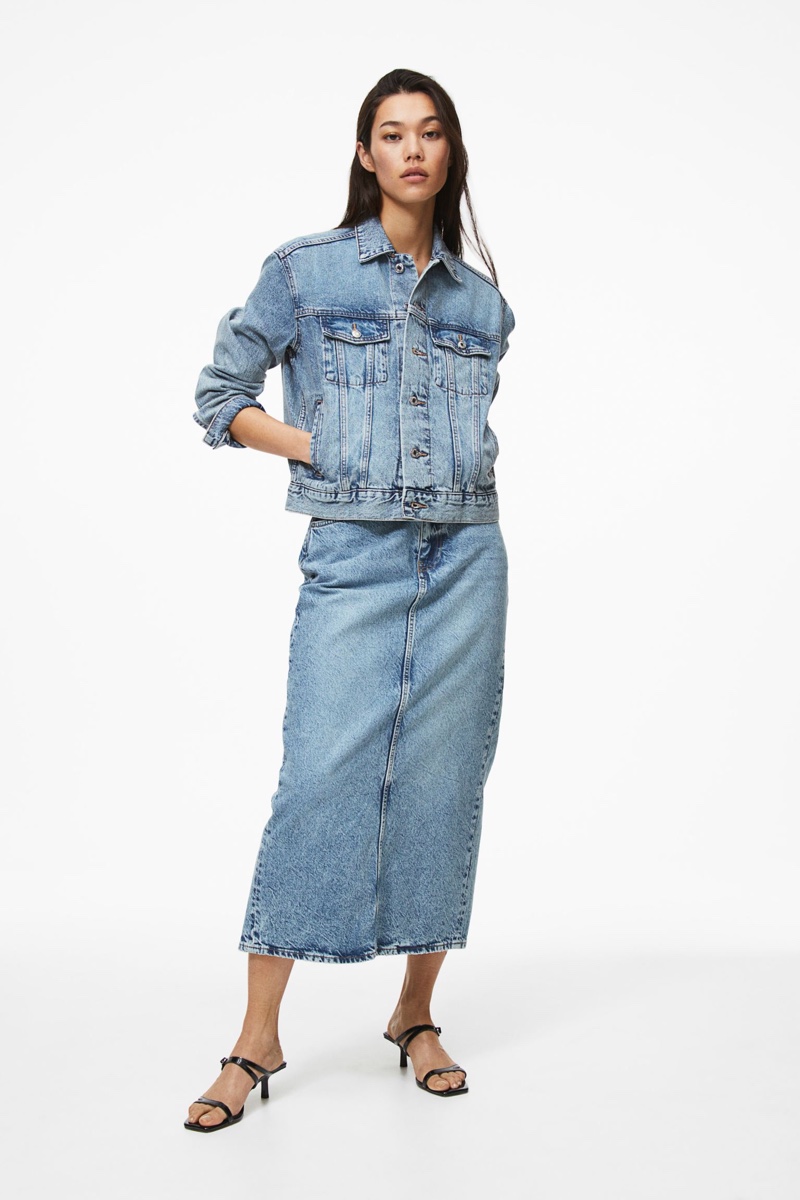 Double denim, also known as the 'Canadian Tuxedo', was a significant trend in the 90s. This look pairs a denim top with denim bottoms like a jacket or shirt. You can mix and match shades of denim for an exciting contrast or stick to one shade for a sleek look.
Pair with a simple white tee underneath and some cool sneakers to complete the outfit. The key to pulling off double denim is to wear it with confidence and a relaxed, casual attitude.
Colorful Windbreaker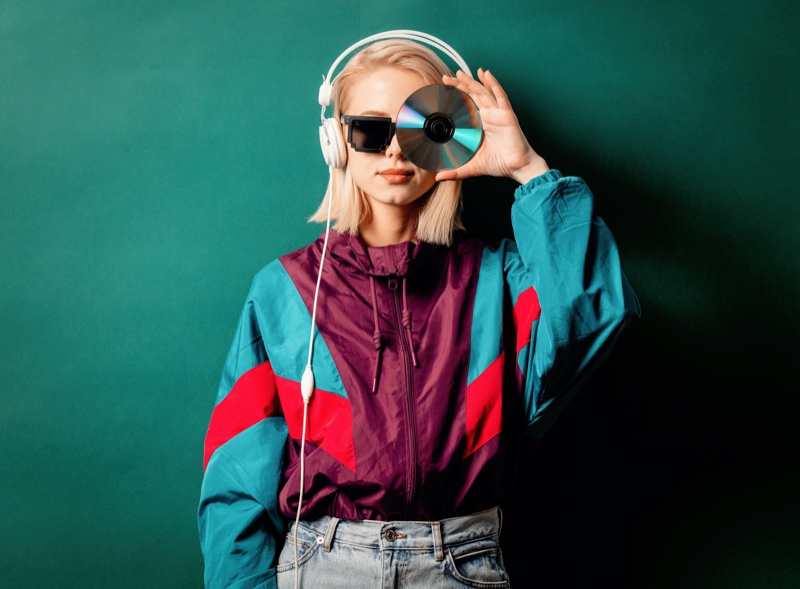 Windbreakers were all the rage, often flaunting bold, vibrant colors. Pairing one with bike shorts makes for a sporty, fun look ideal for a 90s-themed party. The windbreaker brings a touch of nostalgia, while bike shorts have had a modern fashion revival, striking a perfect balance between then and now.
Tiny Sunglasses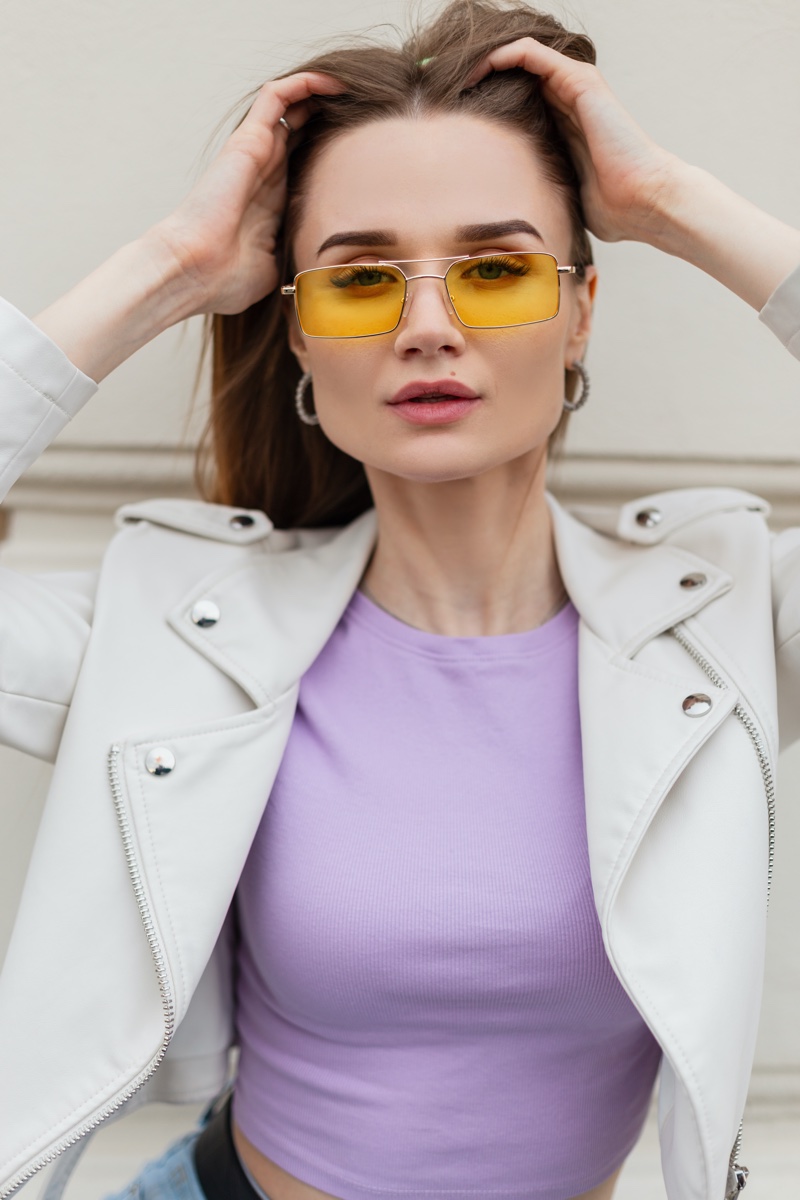 A definitive accessory from the early Y2K era, tiny sunglasses have a retro-futuristic appeal that adds an edgy touch to any outfit and channels Matrix vibes.
They come in a variety of shapes, from slim rectangles to sleek ovals, often featuring colorful or mirrored lenses. These compact specs are more than just sun protection—they're a style statement.
Backpacks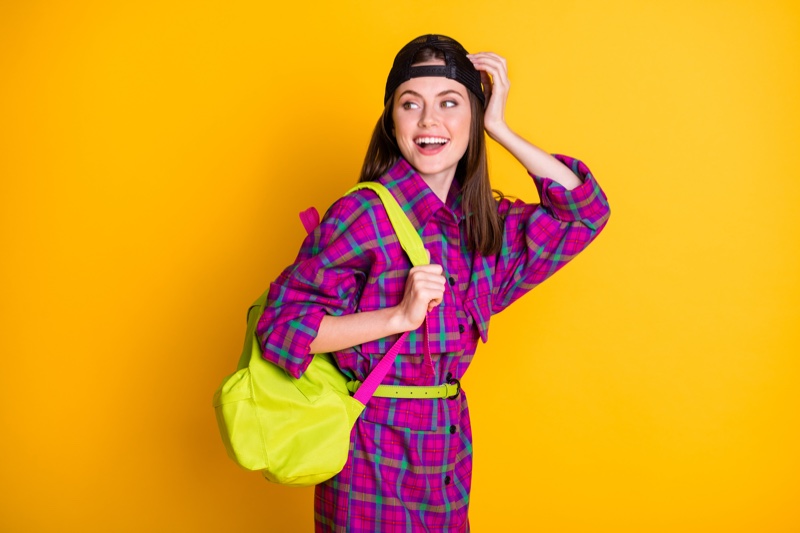 In this decade, mini backpacks were the ultimate blend of function and fashion. Often vibrant or made from clear plastic, these small-sized bags were perfect for carrying essentials while adding a playful touch to any outfit.
Scrunchies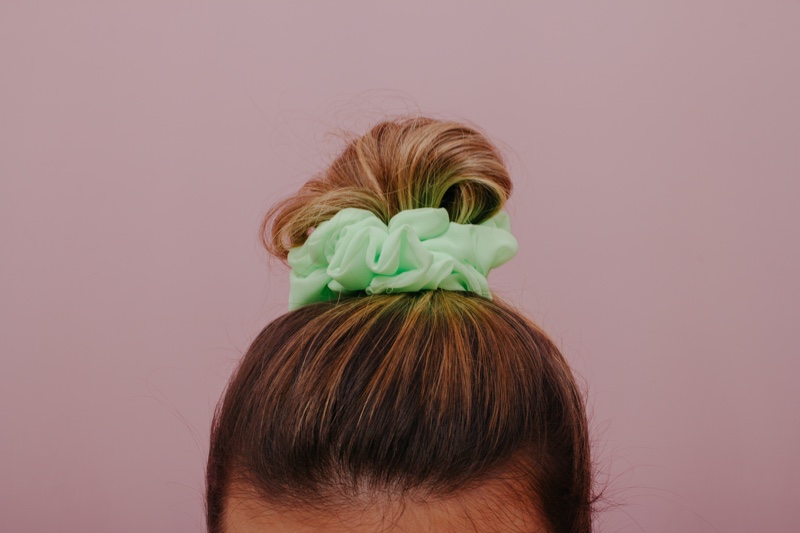 Scrunchies are quintessential 1990s accessories that serve a dual purpose. They can hold up a high ponytail or decorate your wrist, adding a touch of color and texture to your outfit. In materials ranging from velvet to satin, scrunchies are a fun, easy way to bring a retro appeal to every color under the rainbow.
Bold Bucket Hats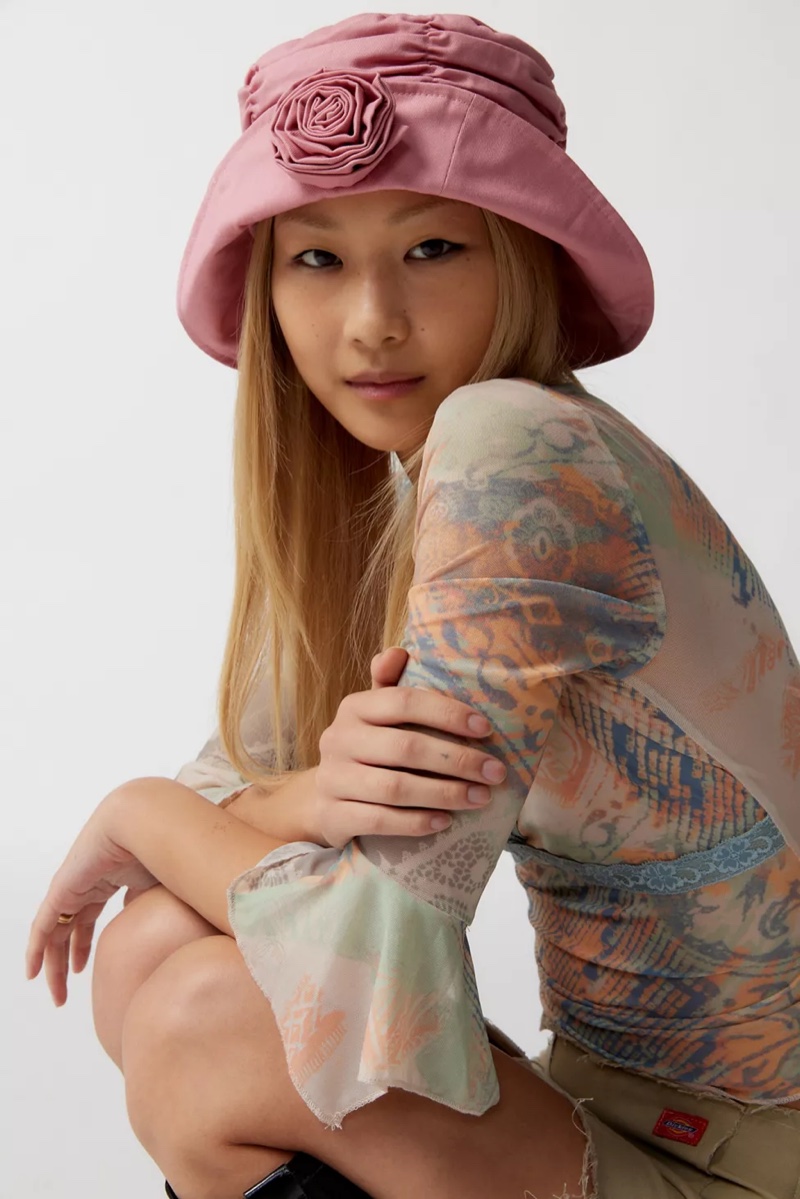 Bucket hats, a beloved accessory from the 90s, hark back to the era's teen scene. Their distinctive shape and often vibrant designs bring a relaxed, playful element to any outfit. Whether showcasing a cool logo or sporting an eye-catching floral motif, these hats can add a touch of personal flair to your ensemble.
Quick Tips
A 90s-themed party is a celebratory occasion that pays homage to the diverse fashion, pulsating music, and distinctive pop culture of the 1990s. Attendees are encouraged to dress in attire that echoes the fashion sensibilities of that time. It can be grunge, hip-hop, skater-inspired, or pop styles. Here are quick tips to get the retro look.
Key Styles to Embrace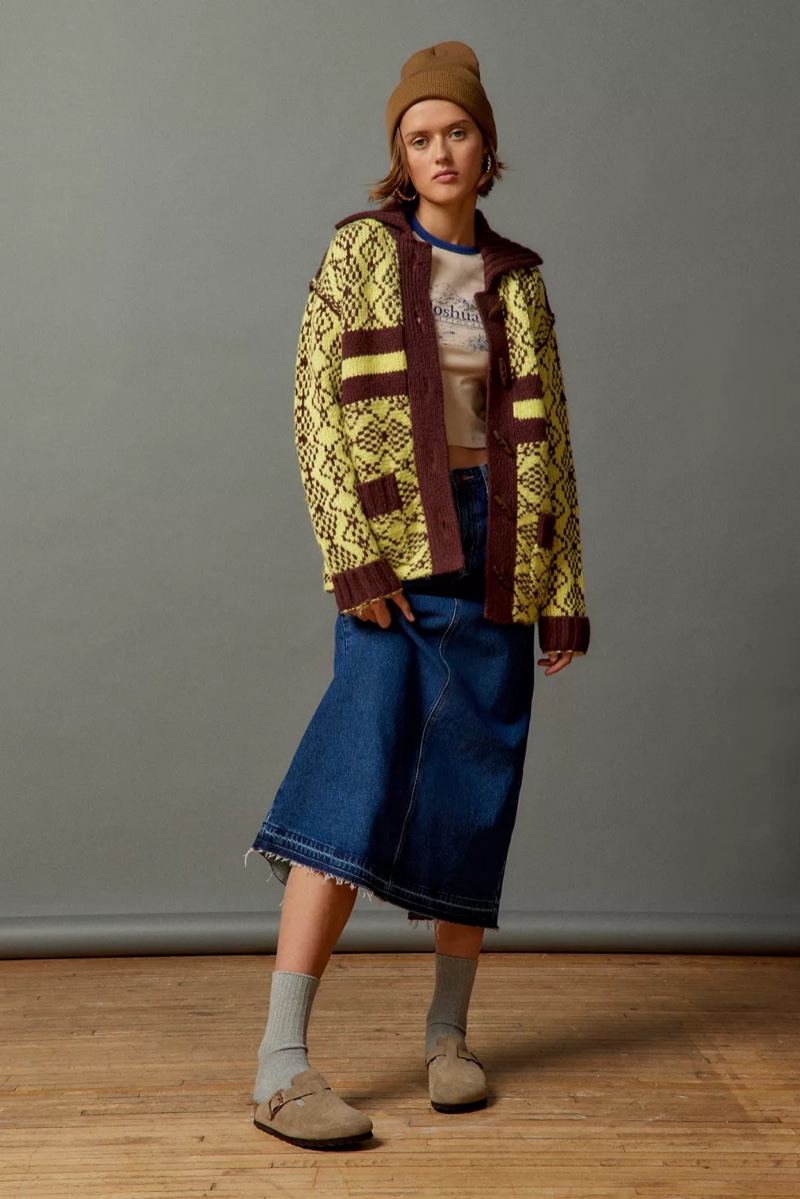 Embracing the '90s dress code for women means diving into a wardrobe that is both a throwback and a statement. Here are some iconic fashion staples of the '90s that you might consider:
The Slip Dress: A satin or velvet slip dress, often paired with a t-shirt, is an emblem of '90s minimalism.
Overalls and Denim Galore: Think relaxed-fit denim overalls or a denim skirt with a frayed hem-casual yet unmistakably '90s.
High-Contrast Prints: Bold, vibrant patterns on shirts, pants, or jackets that capture the exuberance of the era.
Accessories: Chunky footwear, scrunchies, mood rings, and chokers are essential accessories to complete your '90s party look.
Casual Yet Authentic Outfit Inspirations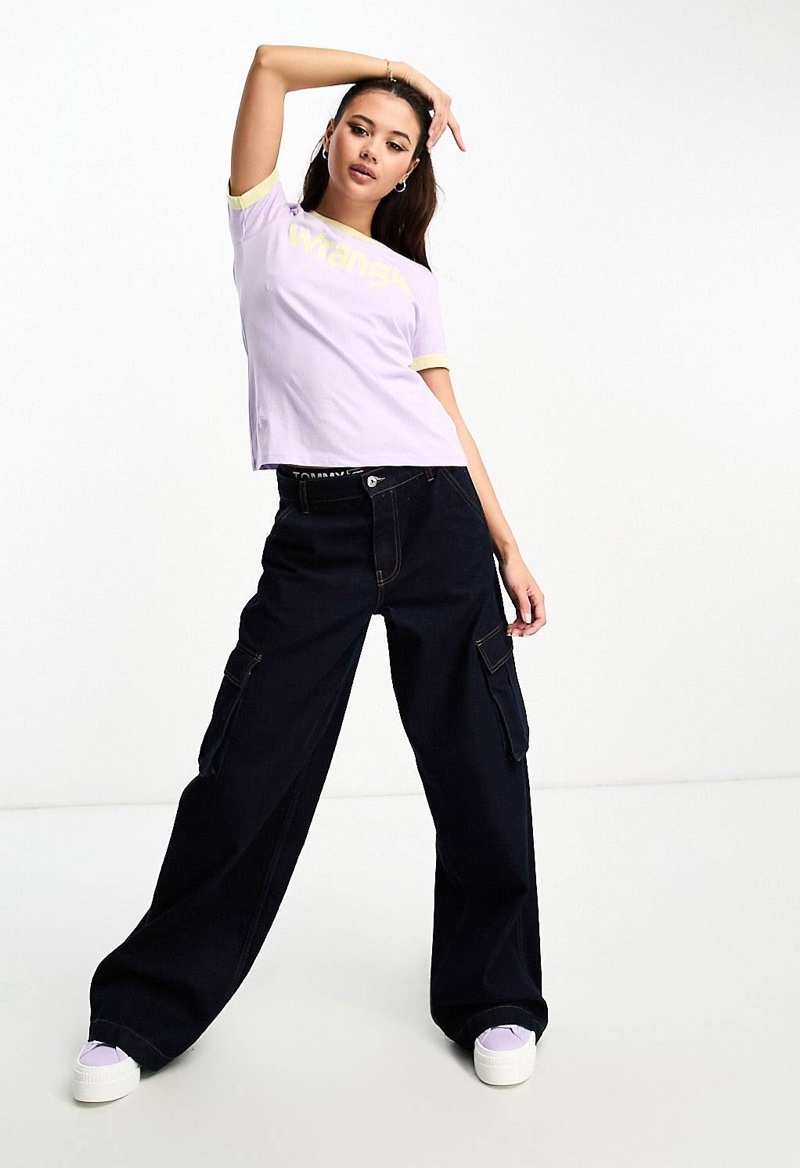 For those preferring understated cool, consider these casual '90s outfit ideas:
The Iconic Band Tee: A staple graphic tee, preferably featuring a '90s band, tucked into high-waisted mom jeans.
Layered Flannels: A checked flannel shirt, either worn or nonchalantly tied around the waist.
Denim on Denim: A light-washed denim jacket paired with contrasting dark denim jeans, finished with canvas sneakers.
Makeup Trends to Complete Your Look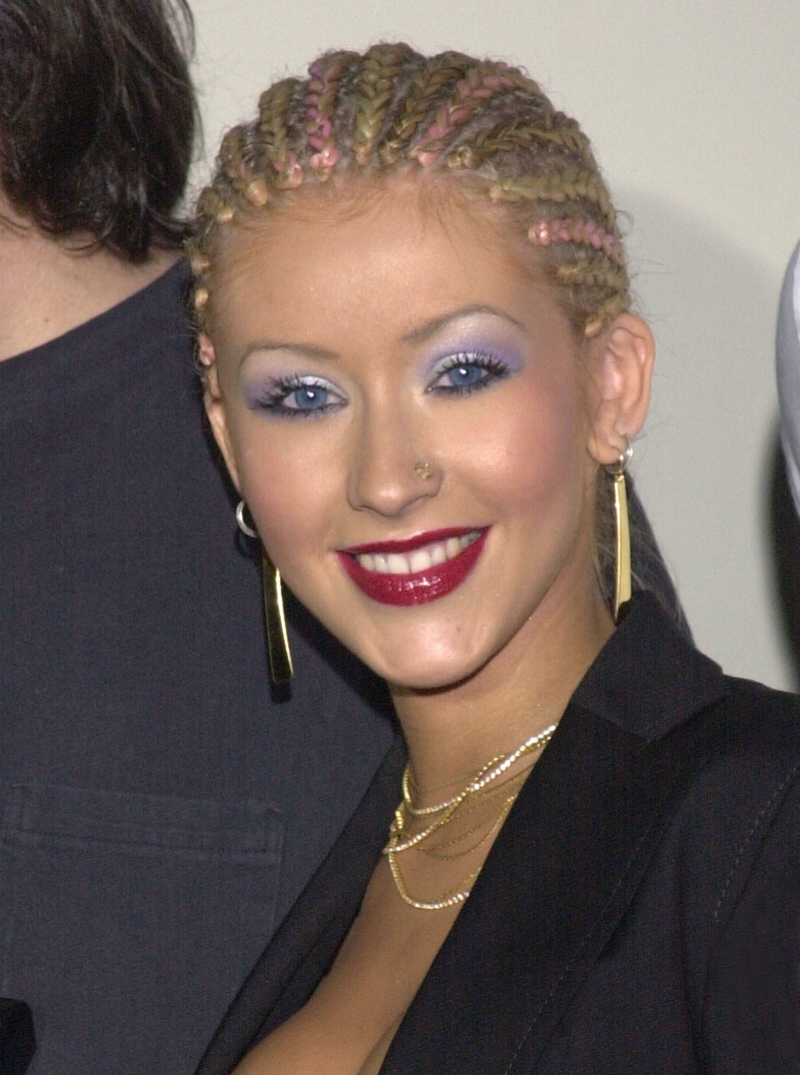 Makeup from the '90s is distinctive and can be a powerful element of your party attire. Key makeup trends include:
The Matte Effect: A matte foundation complemented with matte, dark-hued lipstick creates a stark, impactful look.
Statement Lips: A deep brown or burgundy lip liner filled in with a slightly lighter lipstick shade.
Dramatic Eyes: Frosted blue or silver eyeshadow paired with heavy mascara or even bold, thin eyebrows for a truly period-specific style.
What to Wear to a 90s Party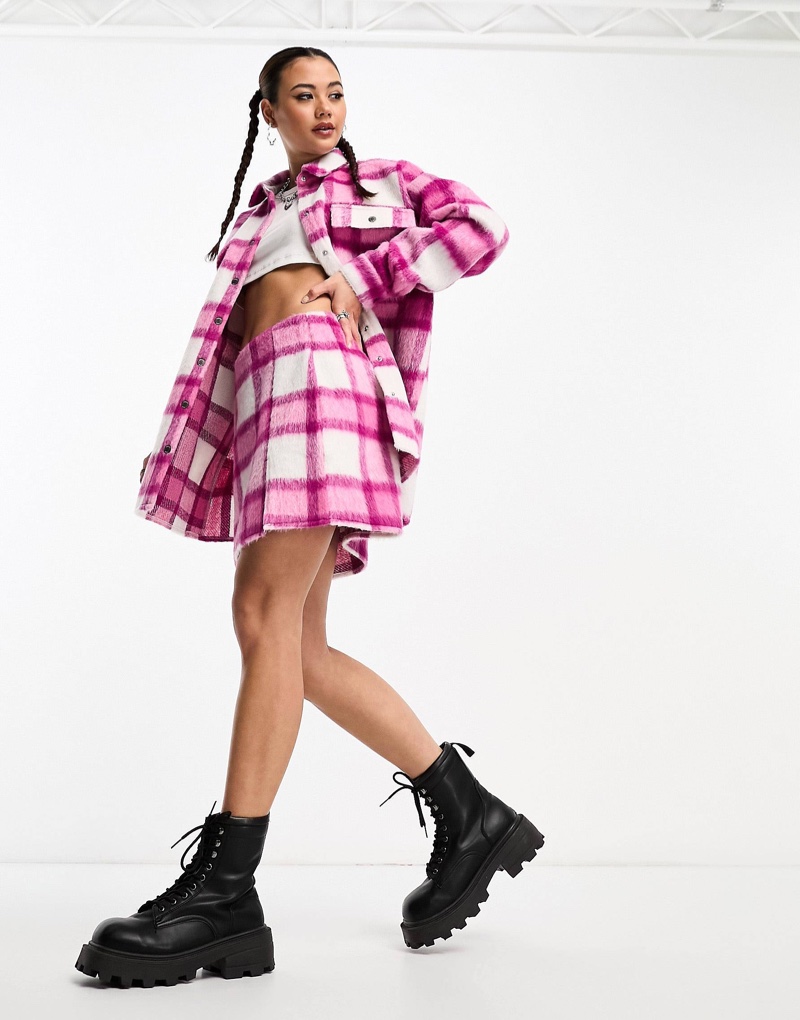 It's clear that the 90s was an era of bold, eclectic fashion. Choosing 90s party outfit ideas is more than just about choosing a look; it's about embracing the spirit of an era marked by self-expression and individuality.
Whether you opt for the grunge, hip-hop, or preppy style, remember to let your personality shine through. After all, the true essence of 90s style was not just about the clothes you wore but the attitude you wore them with. Now, let's get ready to party like it's 1999!