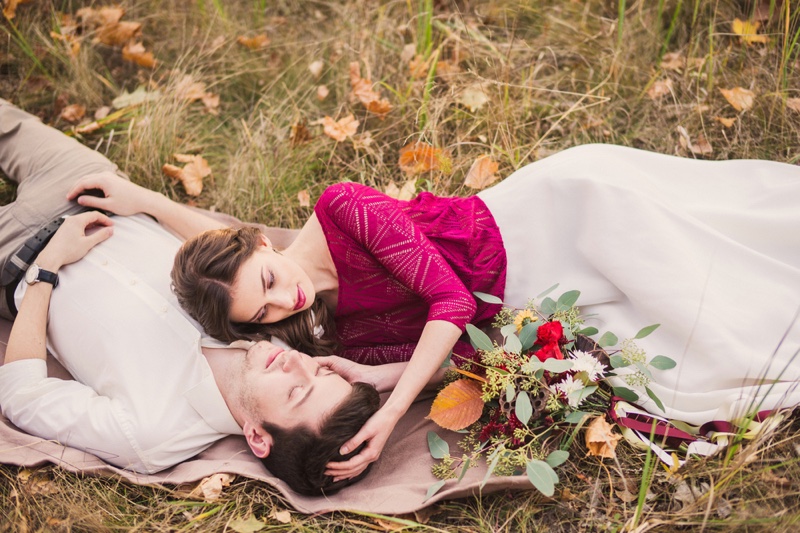 Who said guys don't like to receive nice gifts? Women are not the only ones in relationships who deserve to be spoiled silly by lavish presents, regardless of the occasion – that's your partner we're talking about, you want to make it special! But with that being said…buying gifts for men can be a bit tricky, sometimes you just don't know what to get them! Video games and food aside, they can always do good with something more useful! So here are 6 stylish present ideas your boyfriend will love!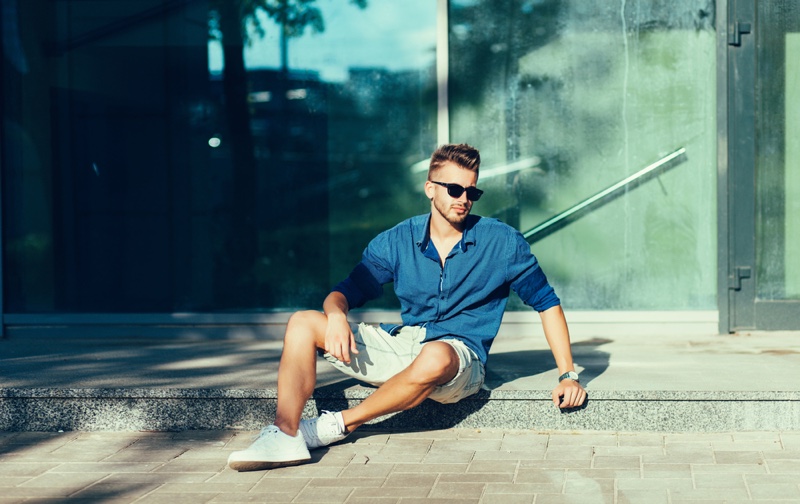 1. Button up
There is nothing more appealing than a man who wears a nice, clean button-up, right? Your boyfriend can never get enough of practical clothing items as such. Because they can dress it up or dress it up depending on the occasion, so they get a lot of use out of it! The sky's the limit when it comes to different styles, colors, and patterns of button-ups, so you can get pretty much anything, and suit it to compliment his own style! Even if this seems like a mundane type of gift, it's not – especially if you go for a high-end brand, or even designer to really up to your game! Some men are not stylish, nor fashionable and they need a bit of help, so this can be your one shot at helping him build his wardrobe! Also, if your man likes to work out, purchasing gym wear from Apex Fitness can also be an option.
2. Cologne
If you truly want to surprise your boyfriend with something luxurious, yet useful – a cologne is never a bad choice! Whilst that might be a great idea, in theory, there are a few things you might want to look out for to make it just right! The professionals behind Rooftop Squad say that finding the right cologne is not hard, if you know what you are looking for – instead of picking up any bottle that seems nice, have a certain fragrance tone you want to buy beforehand! This is objective, and it all depends on what kind of smell your boyfriend usually likes, you can always look up similar scents to those which he already has! With a bit of googling and searching on the internet, you'll find the best pick for him instead of buying on a whim!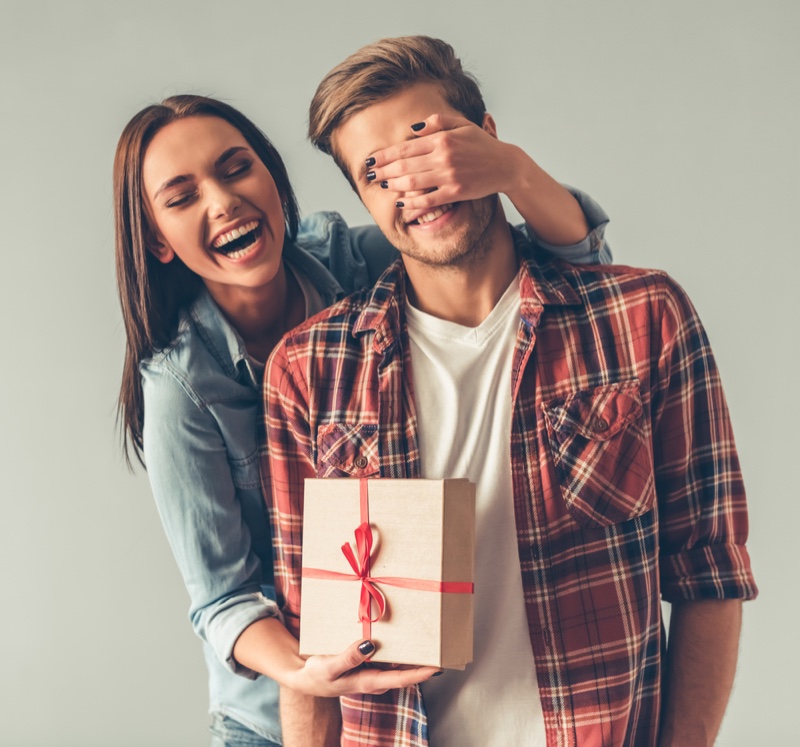 3. Sneakers
Regardless of your boyfriend is a complete sneakerhead or just a casual wearer, he would surely be excited to get a fresh, new pair! There are a lot of new, trendy sneakers coming out left and right, so if you manage to snag a pair, your boyfriend would be more than grateful! If he is a total sneakerhead, try to find out if there is a rare pier that he is looking for or something that's a bit more on the pricier side, this can be a big splurge on your end but he will certainly never shut up about that gift once he receives it! The good thing about this is that it's a practical gift however you go about it, guys just like to have a couple of different sneakers so they'll be put to good use! 
4. Watch
If you have little to no time to decide on what kind of present you want to give to your partner, regardless if it's his birthday or a holiday – you'll never go wrong when going with the classics! Depending on your budget, there are a lot of different types of watches to choose from, just keep in mind what kind of style would best suit your boyfriend! Sports watches are basically for everyday, sportswear, and casual wear, but they can also be on the bigger bulkier side, on the other hand, older, classier models are perfect for daily use if your boyfriend prefers a more formal look. All in all, watches are versatile and are always welcomed as a gift, so you can never go wrong with them!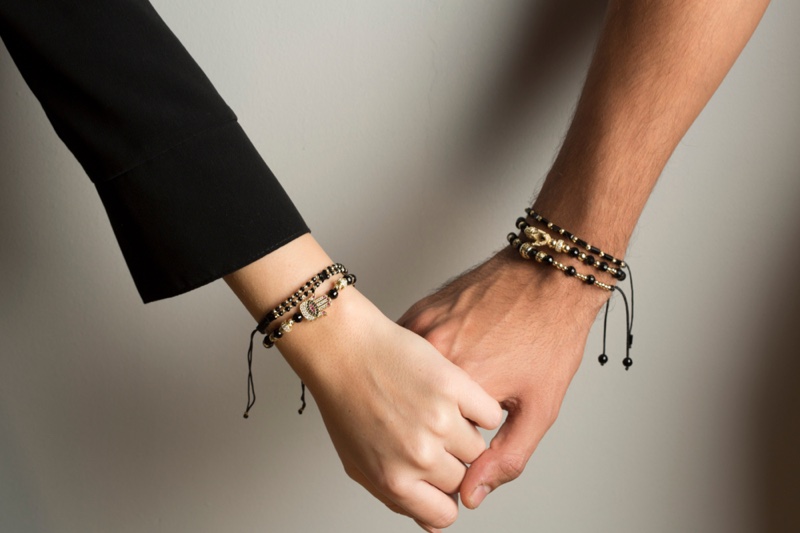 5. Jewelry
Contrary to popular belief, men wear different kinds of jewelry, and getting him a personalized piece might be the best gift you can give! Depending on his habits, some men wear accessories and jewelry only on special occasions, whilst others wear them on a regular basis, so you need to decide if you are going for a casual thing or something more luxurious. For instance, a gold or silver necklace with a tag of his name, as a small detail, can be such a heartfelt gift, but also you can take it to another level by writing your inner jokes and things he likes – basically the sky's the limit, all you have to do is find the right people to handle your jewelry and make your visions come to life!
6. Belt
Now, you don't want to act as if you were his mother, but sometimes men simply forget about the bare necessities like a belt, or they simply don't see it as something important and stylish, when in actuality a good belt can be the thing that pulls the whole outfit together! So if the occasion occurs, you can get him a nice belt that goes with his style, as belts are more than just an item that holds their pants from falling to the floor! A nice, sturdy but stylish belt can go a long way – belts from real leather are often classy, yet extremely well made and can last a few decades if they are well kept! So investing in one might be a great idea, a classic black leather belt with a subtle buckle is always a great pick – just make sure to check the size and get the one that fits him perfectly! 
At the end of the day, your boyfriend will be satisfied with whatever you decide to give him, so always have that at the back of your mind! Since it seems as though men's style is somewhat harder to grasp than women's – you want to get something practical, yet pleasing to the eye! Depending on your boyfriend's preferences, you can kind of guess what he would like, and what will go well with him, so all you have to do is opt for the right item and find it in his style!